Stampin' Up- Healing Hugs Card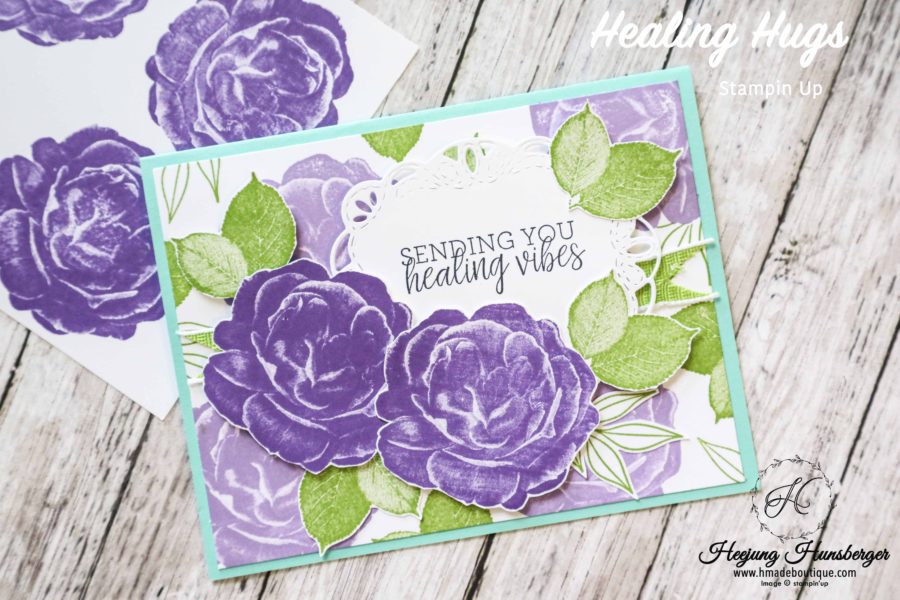 Hello Everyone,
I want to introduce a special stamp set " Healing Hugs". This stamp set is called " A distinctive stamps" which were created by a photograph.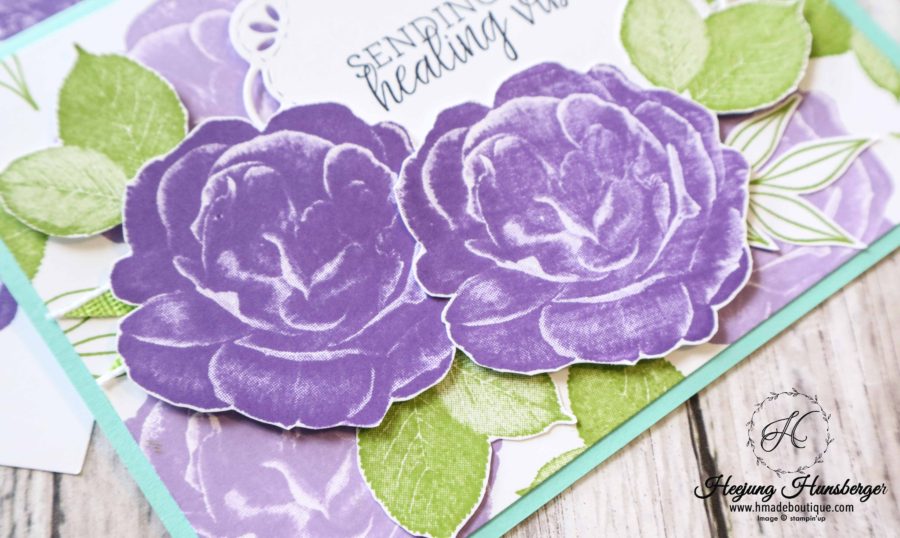 The distinctive stamp gives them a realistic depth and intensity. Look closely at the rose, the detail is amazing. And the leaves are so realistic! I love roses, and I love this set!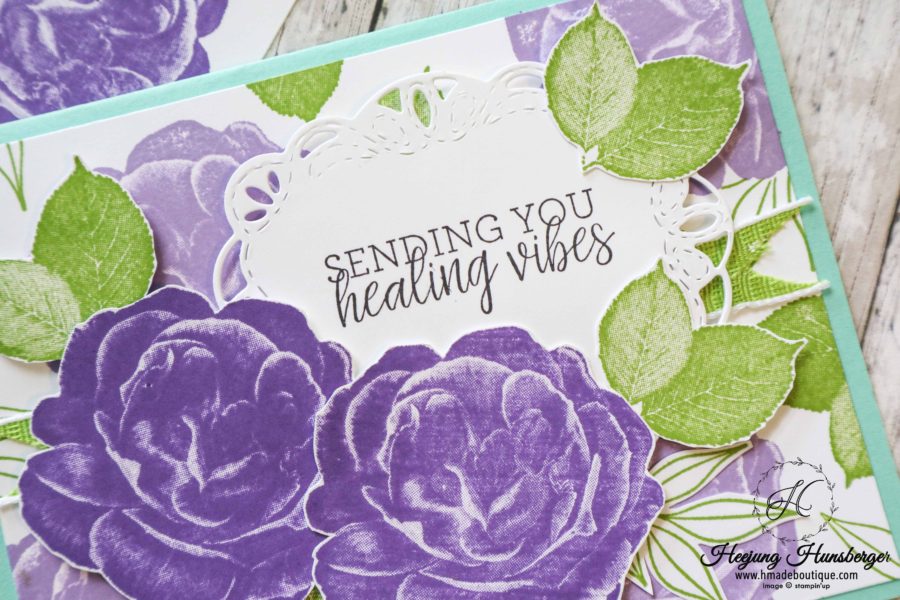 Are they gorgeous?
I love the realistic looks.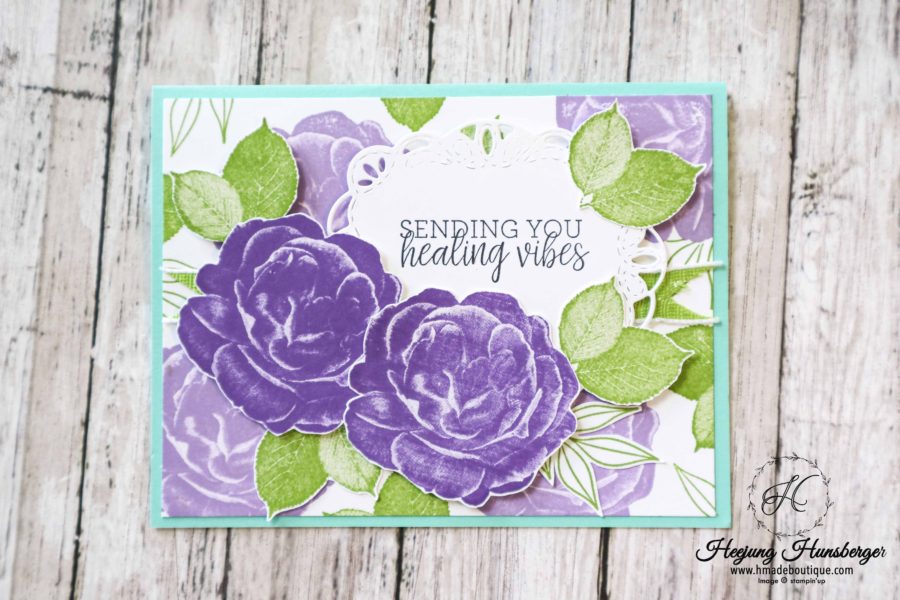 This rose stamp does match to any kind of colors. This time I used Highland heather color ink for roses for  background , and used Gorgeous Grape color for two roses in the front.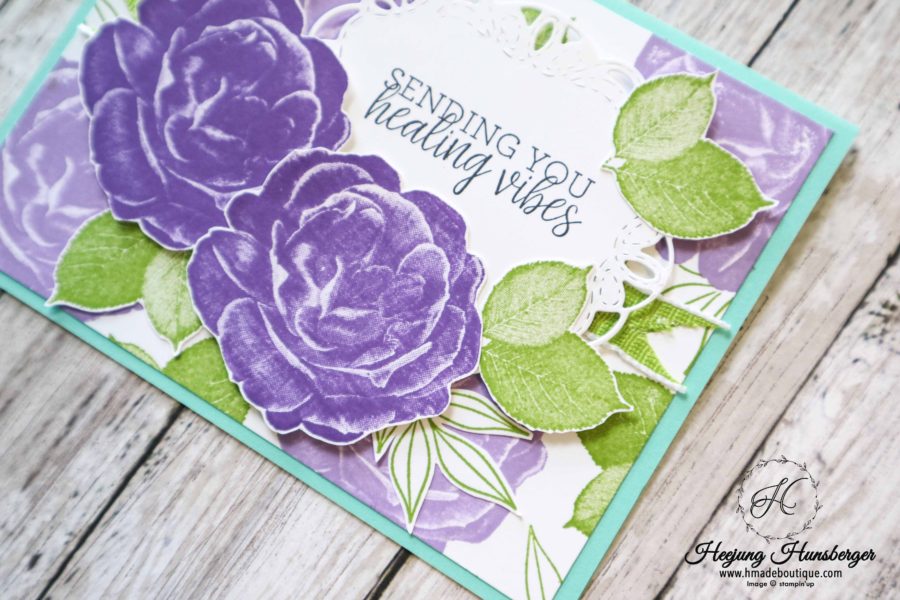 Two Roses are inked by same color but it looks different because how I stamp it (press hard or less)
Shop for supplies to make this project
Thank you for stopping by!