I started to make Christmas cards in couple week ago.
It never early to make Christmas cards because time will go so fast.
I brought this " Forever Evergreen" set last year. and I didn't use enough last year because I bought it 2 weeks before Christmas day.
So this year, I wanted to make sure I want to use enough each sets before Christmas.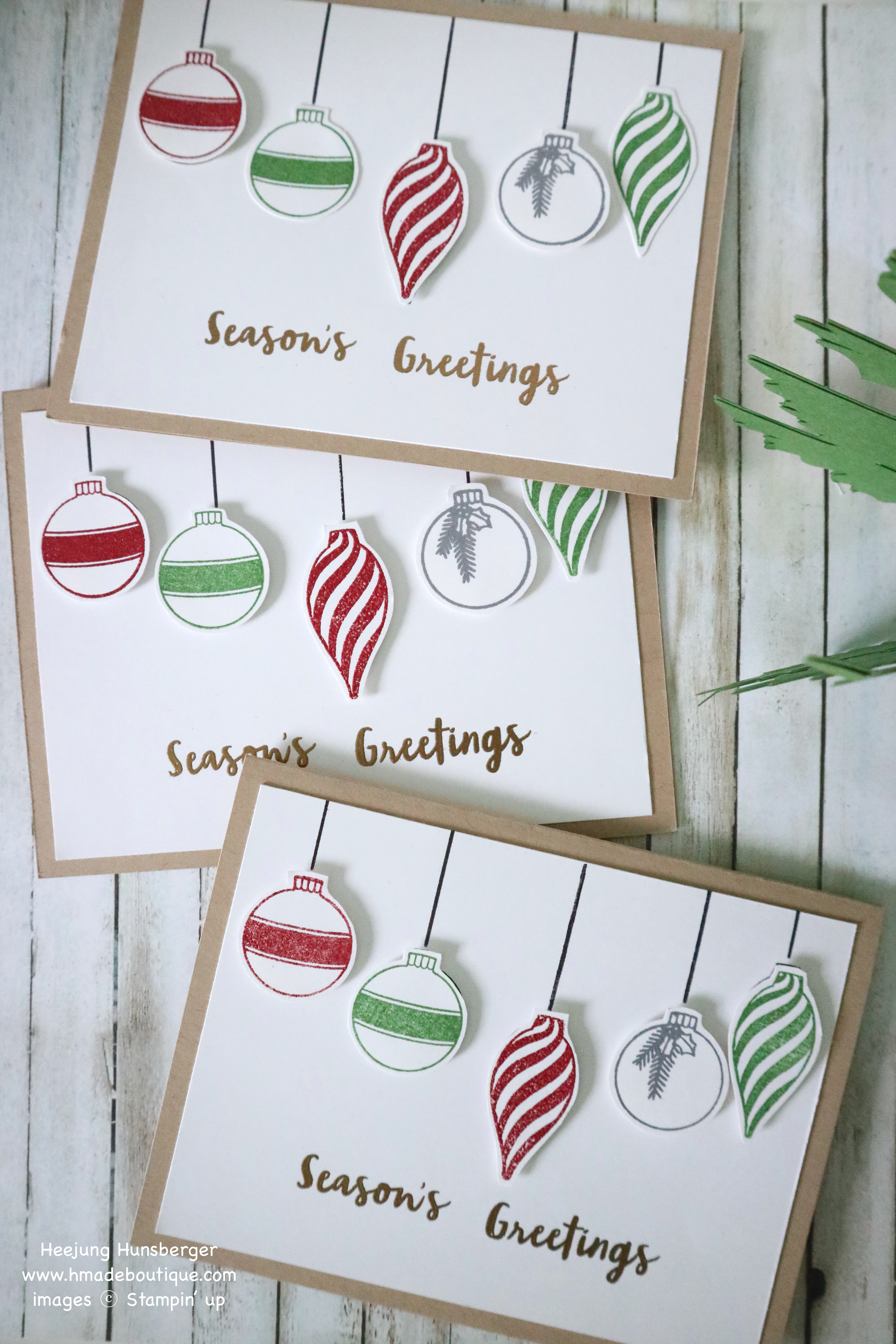 I purchased a Stamp Platform and it was so easy to make multiple cards like printing cards.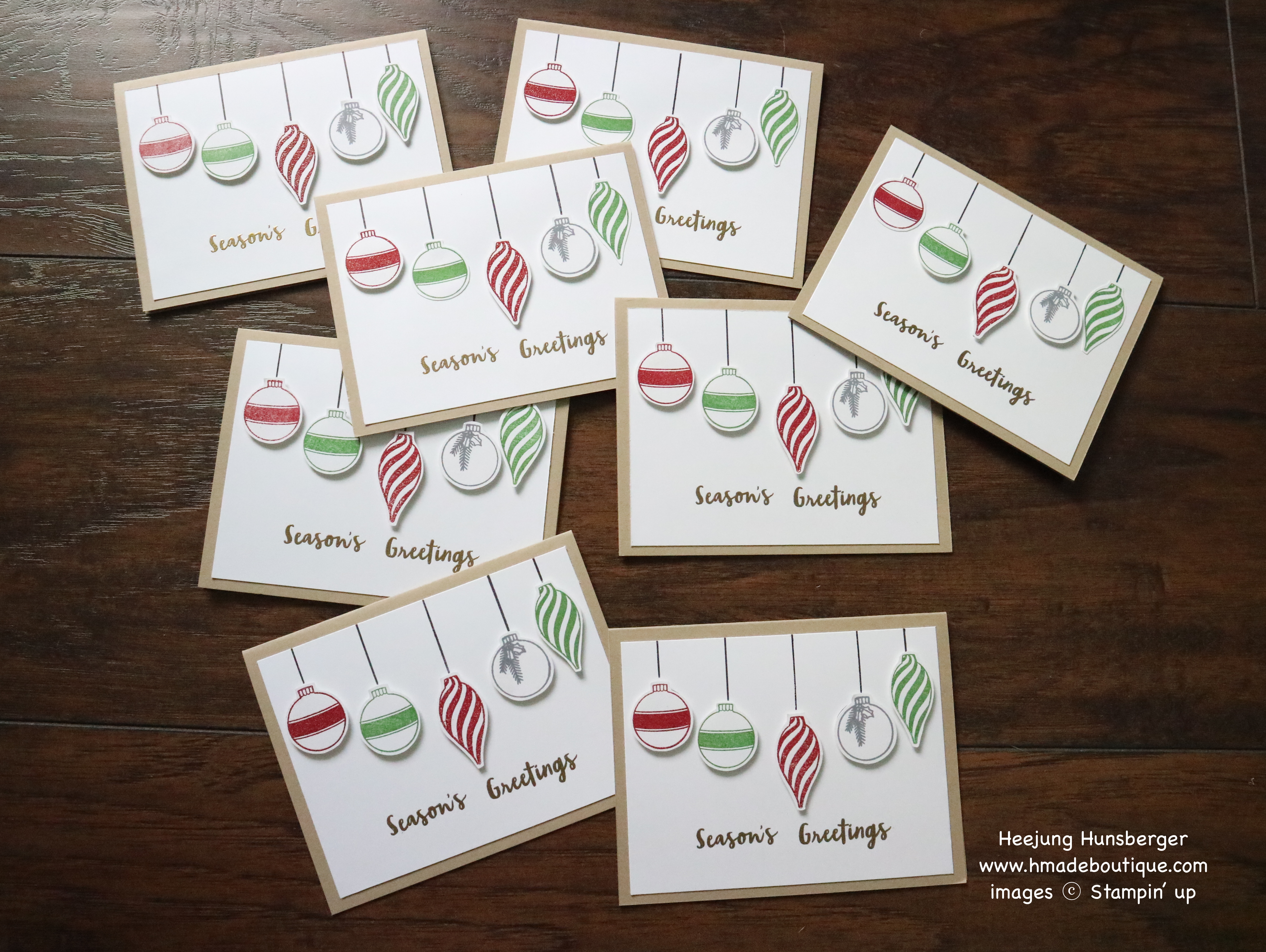 All ornaments are same locations and it was so easy to stamp.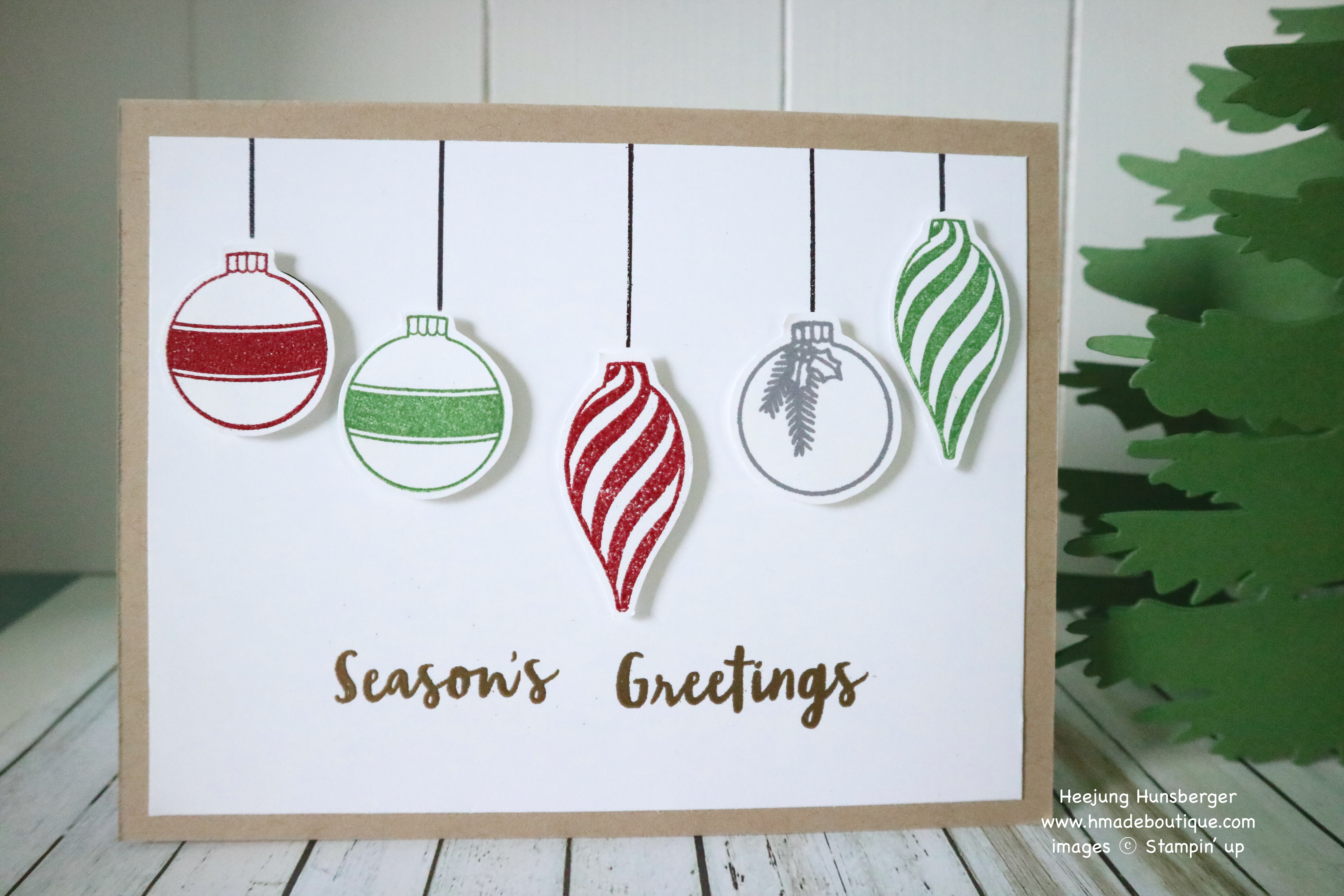 Sentence – I did heat embossing with gold powder to look shiny.
All ornaments- Double stamp it. Base is black and colored individual ornaments cut and put dimensional on the back.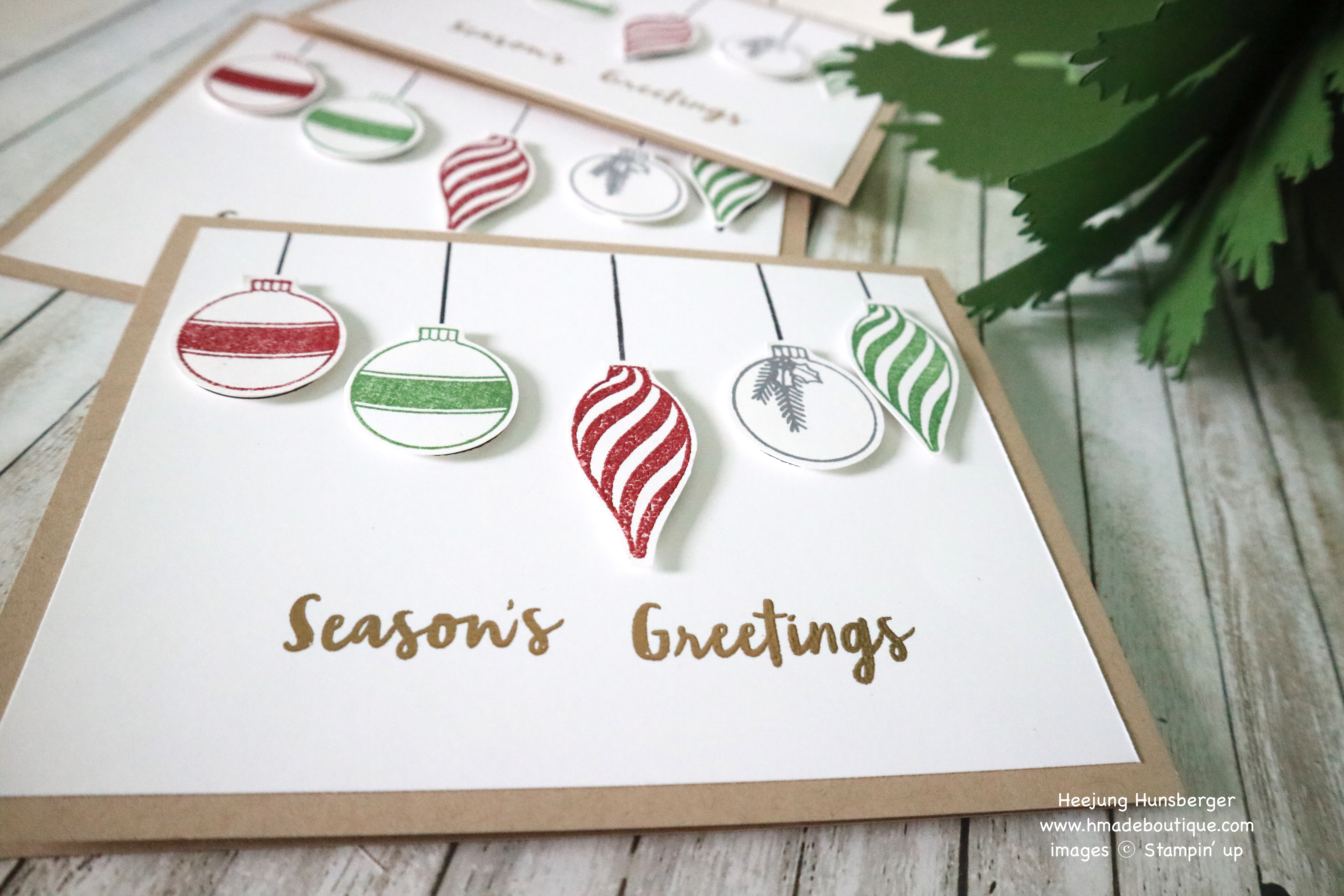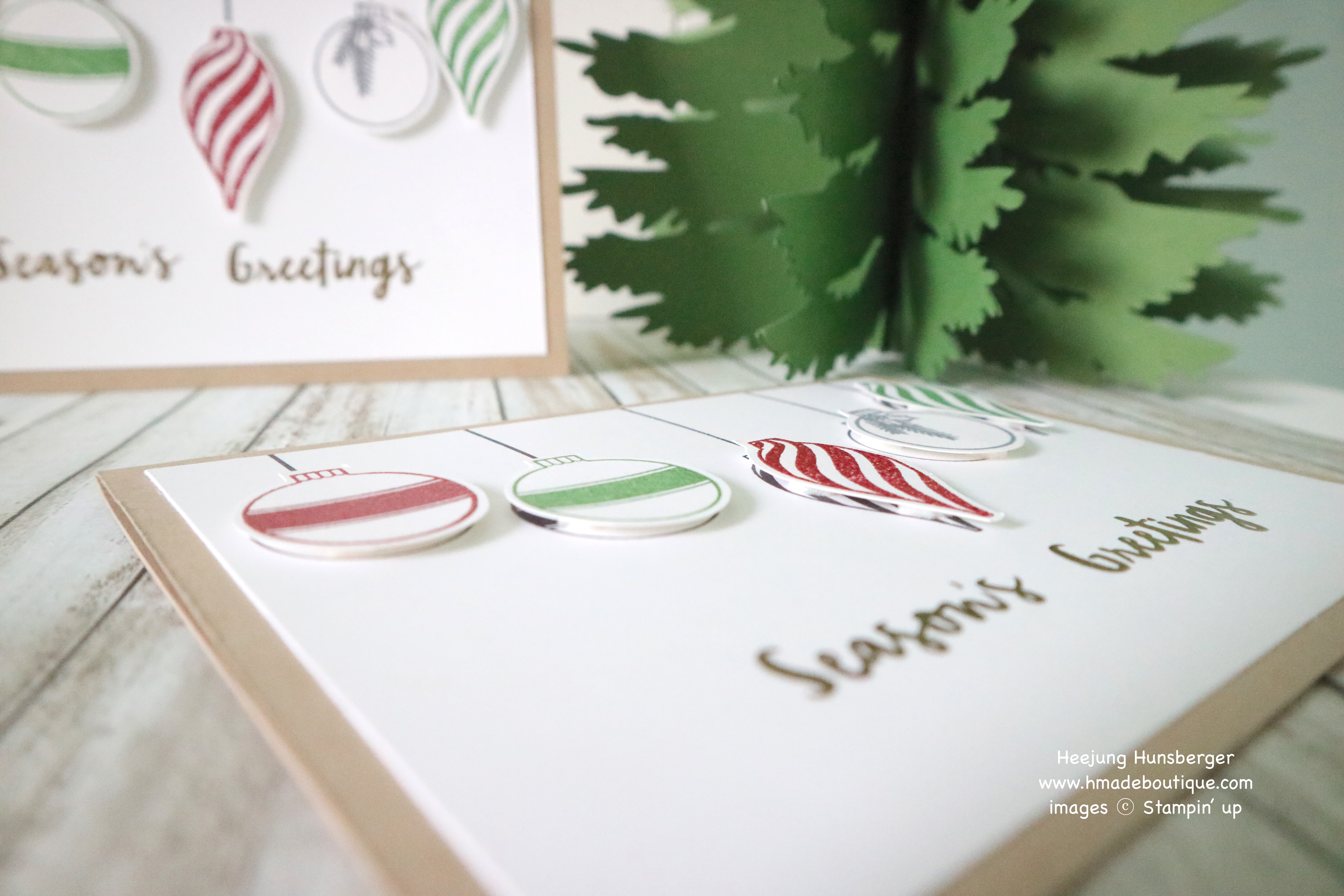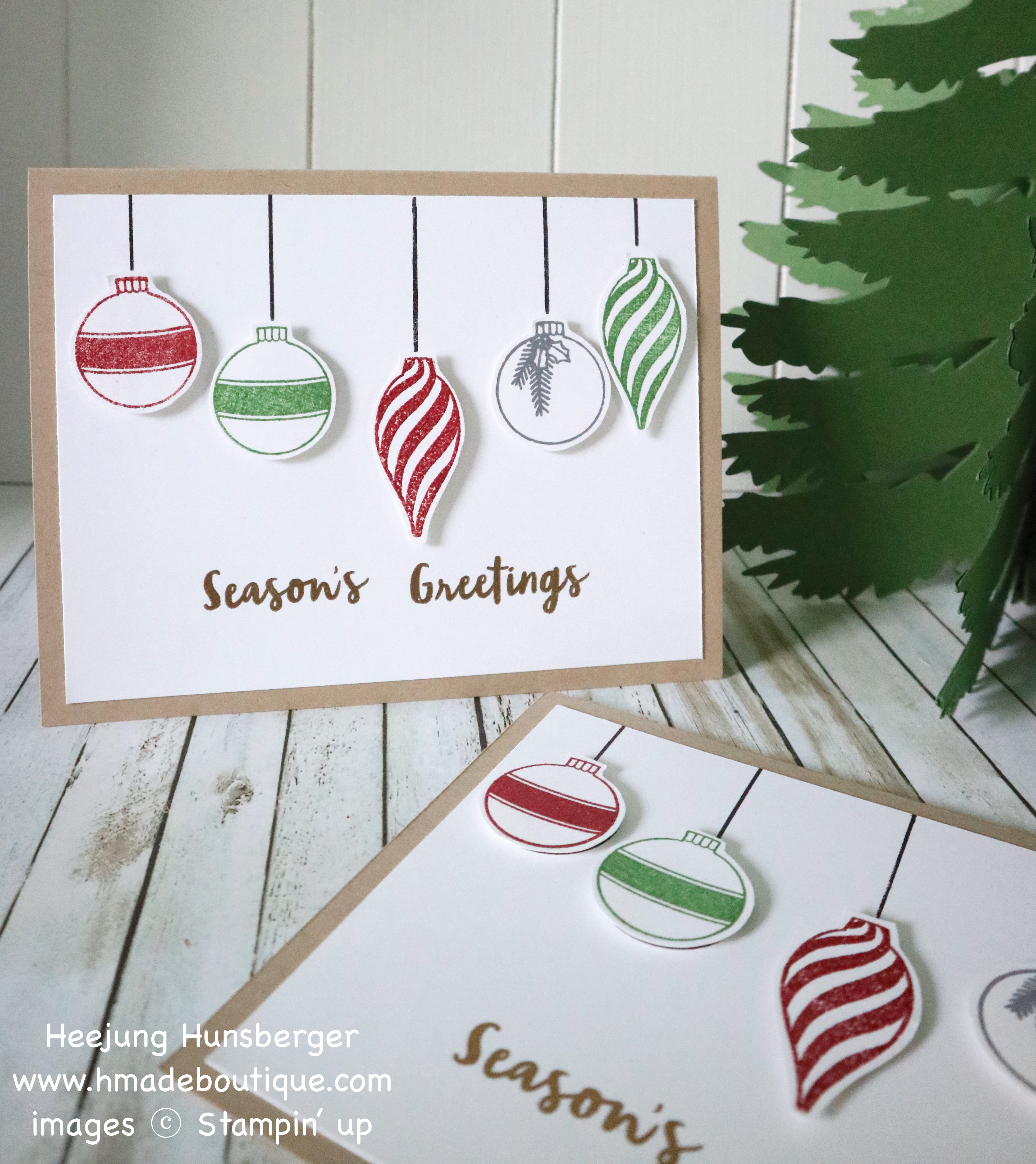 It looks simple but cut one by one of ornament isn't fun for make multiple cards.
But still had a lot of fun to make them.