Nailed it- Thank you Card
I naver had any stamp set for guys. when I see new stamp set " Nailed of it from Occassion catalog. I really want to get it for my husband or father who are really handymen.
It is my first time to use the set.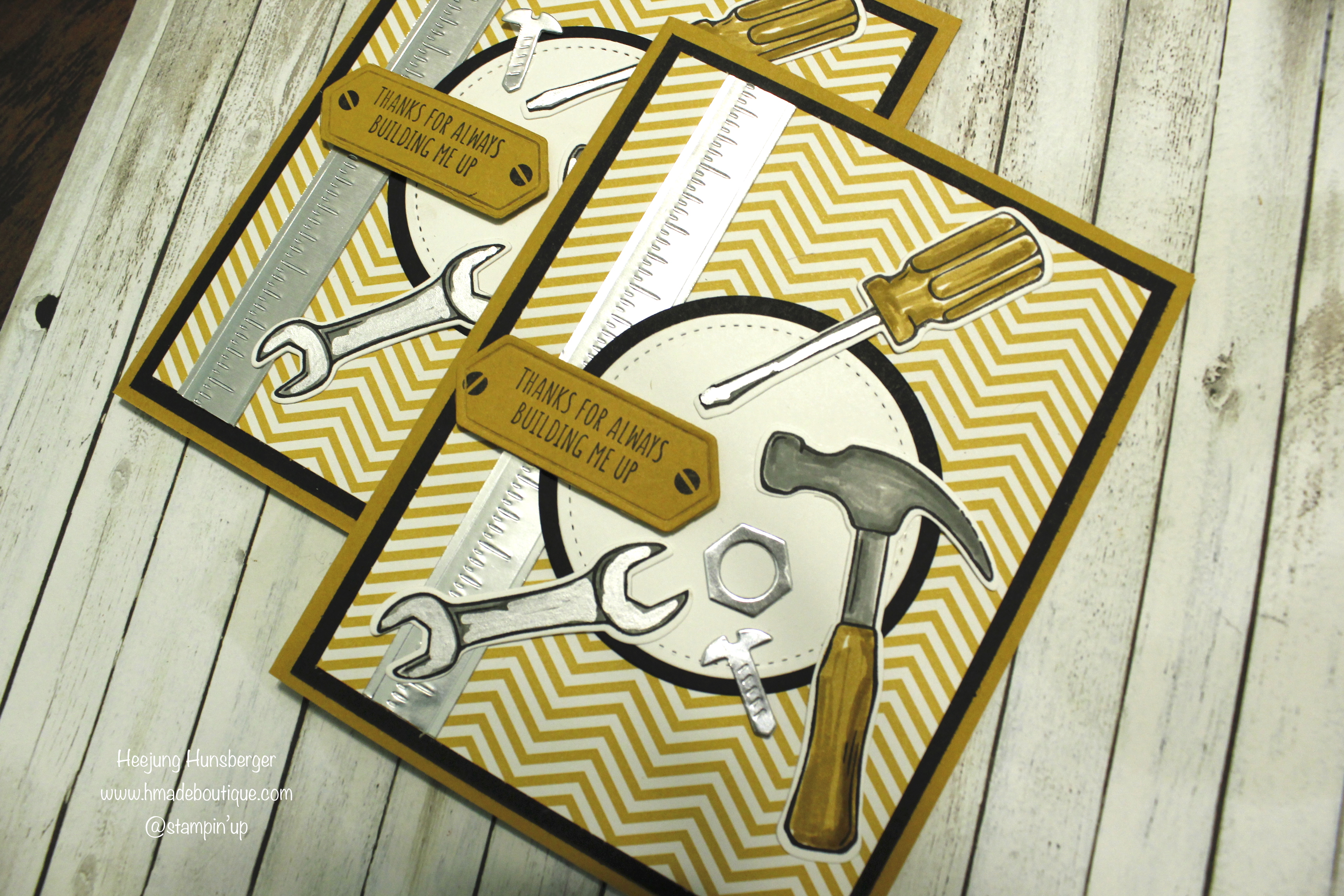 I really enjoyed this set because all of tools are so cool design. and it coordinated with die cut.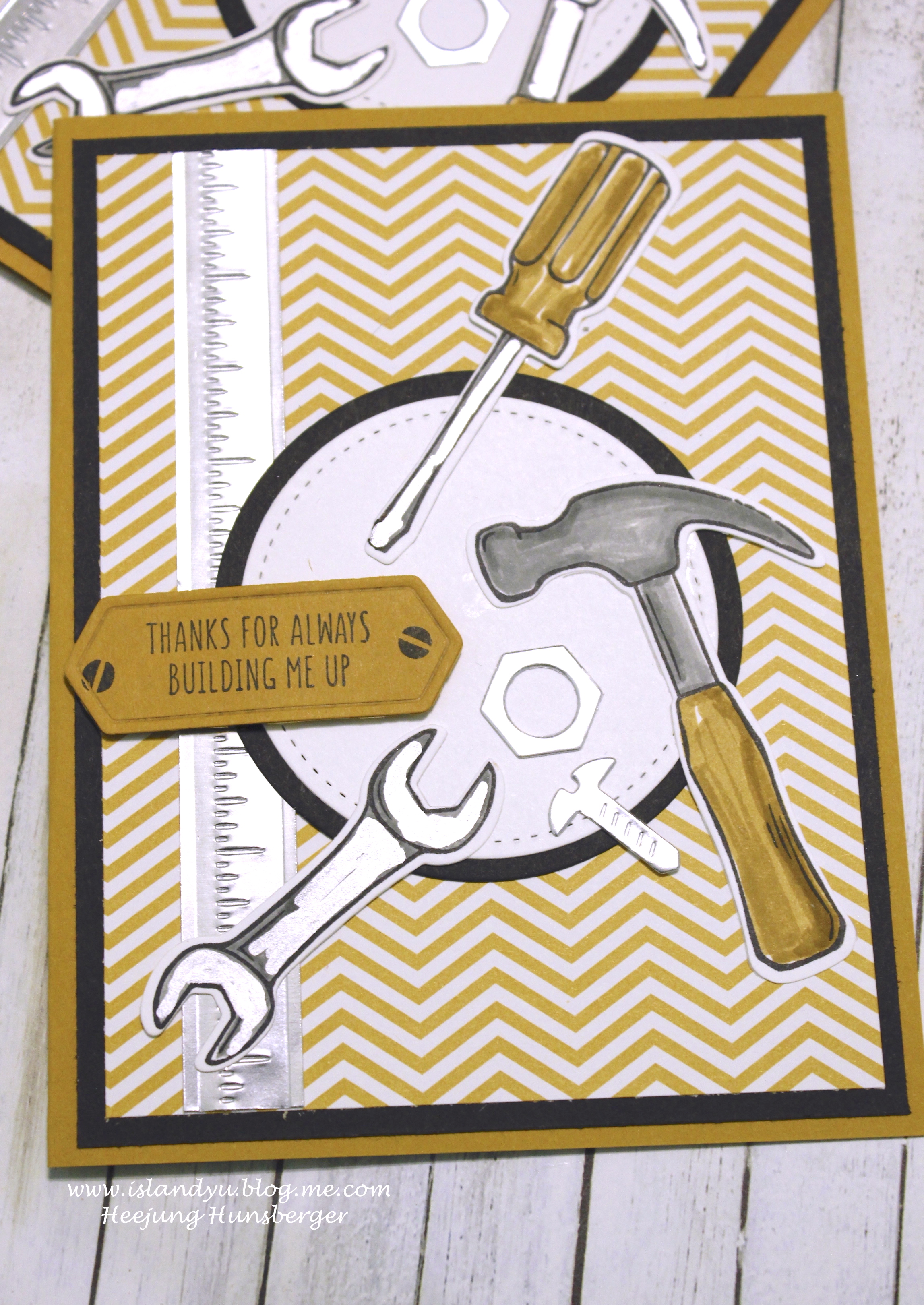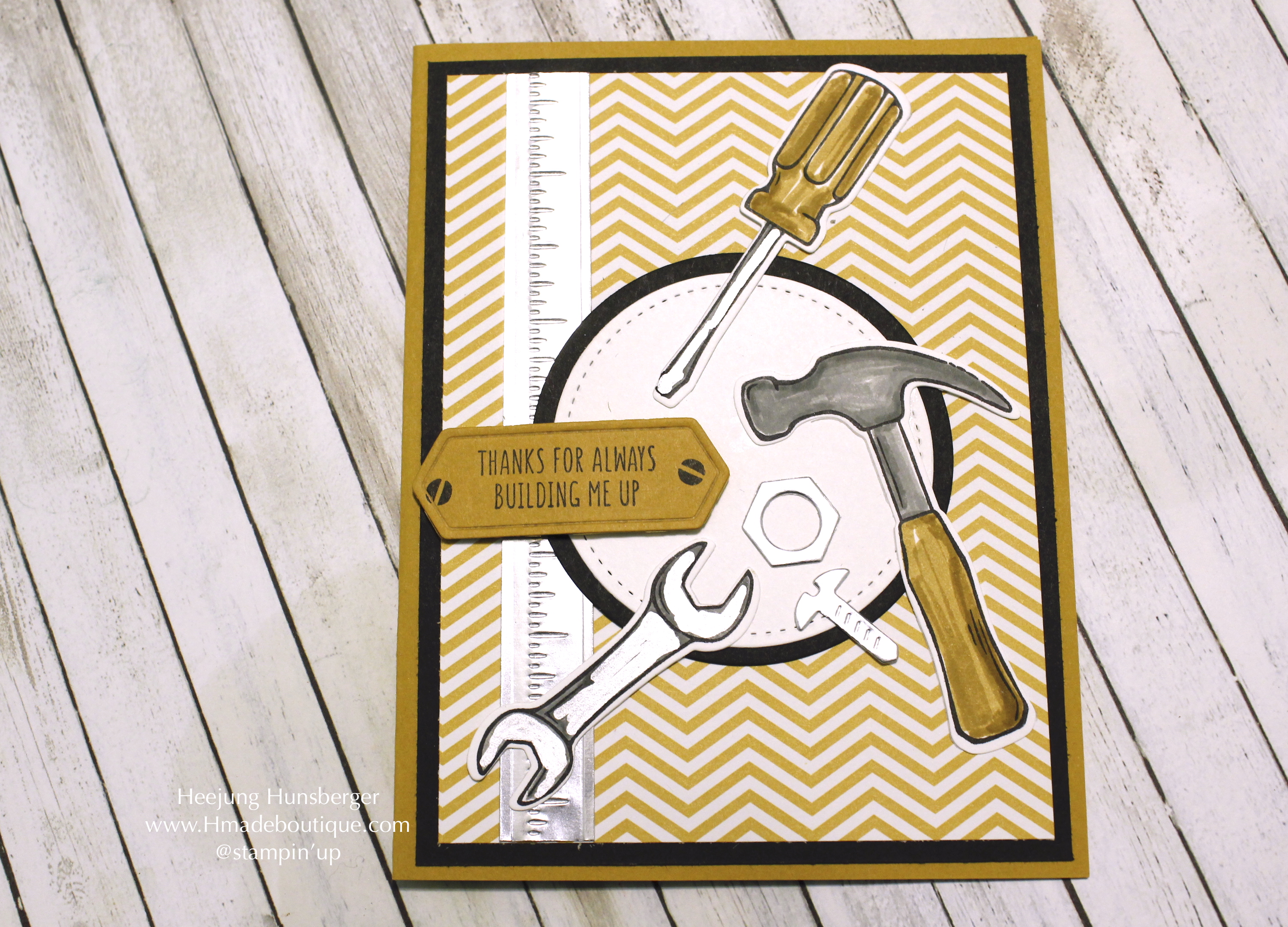 It is very easy and fun to make.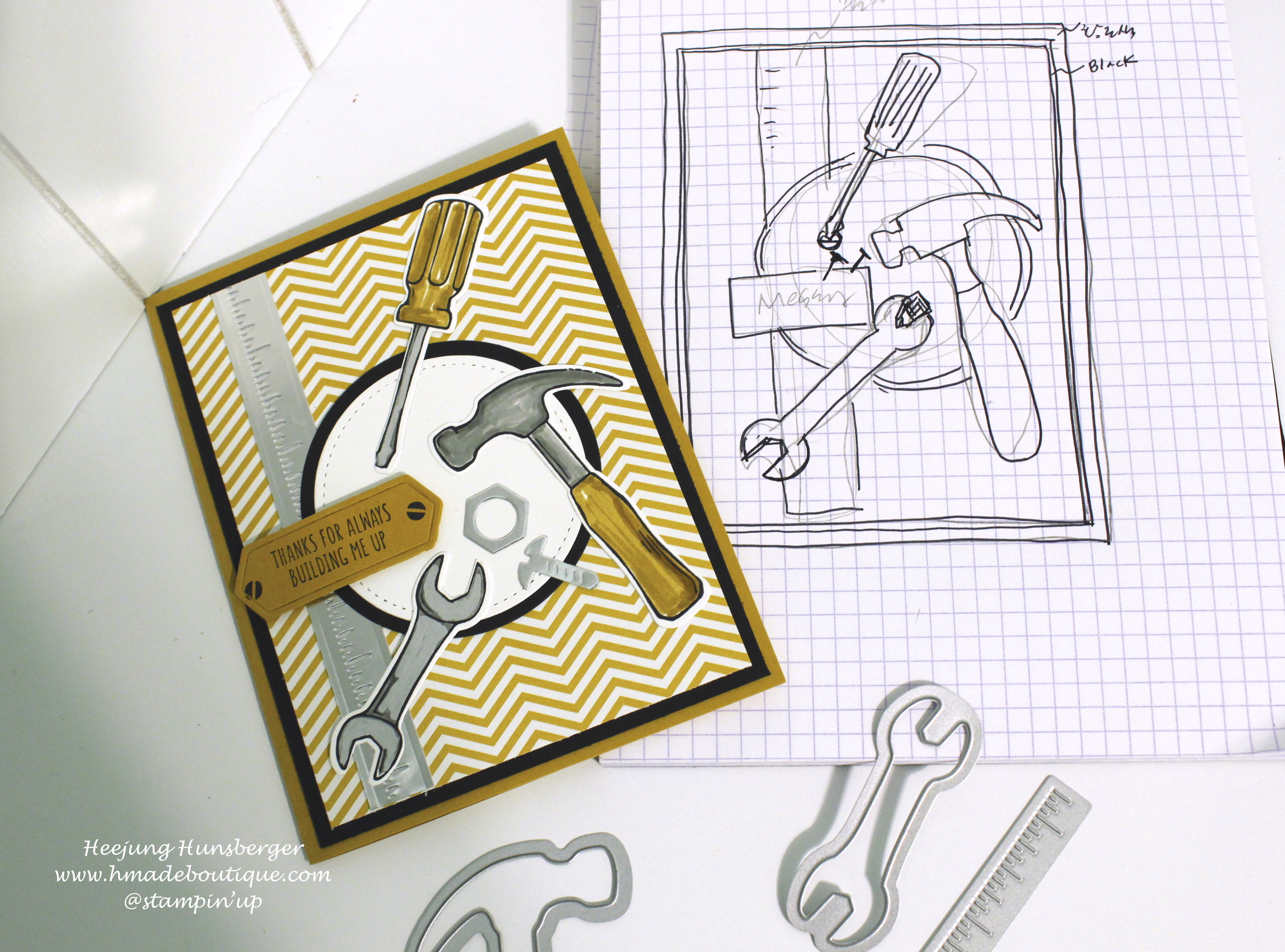 As long as I have a favorite layout sketch, I can make it very quickly.