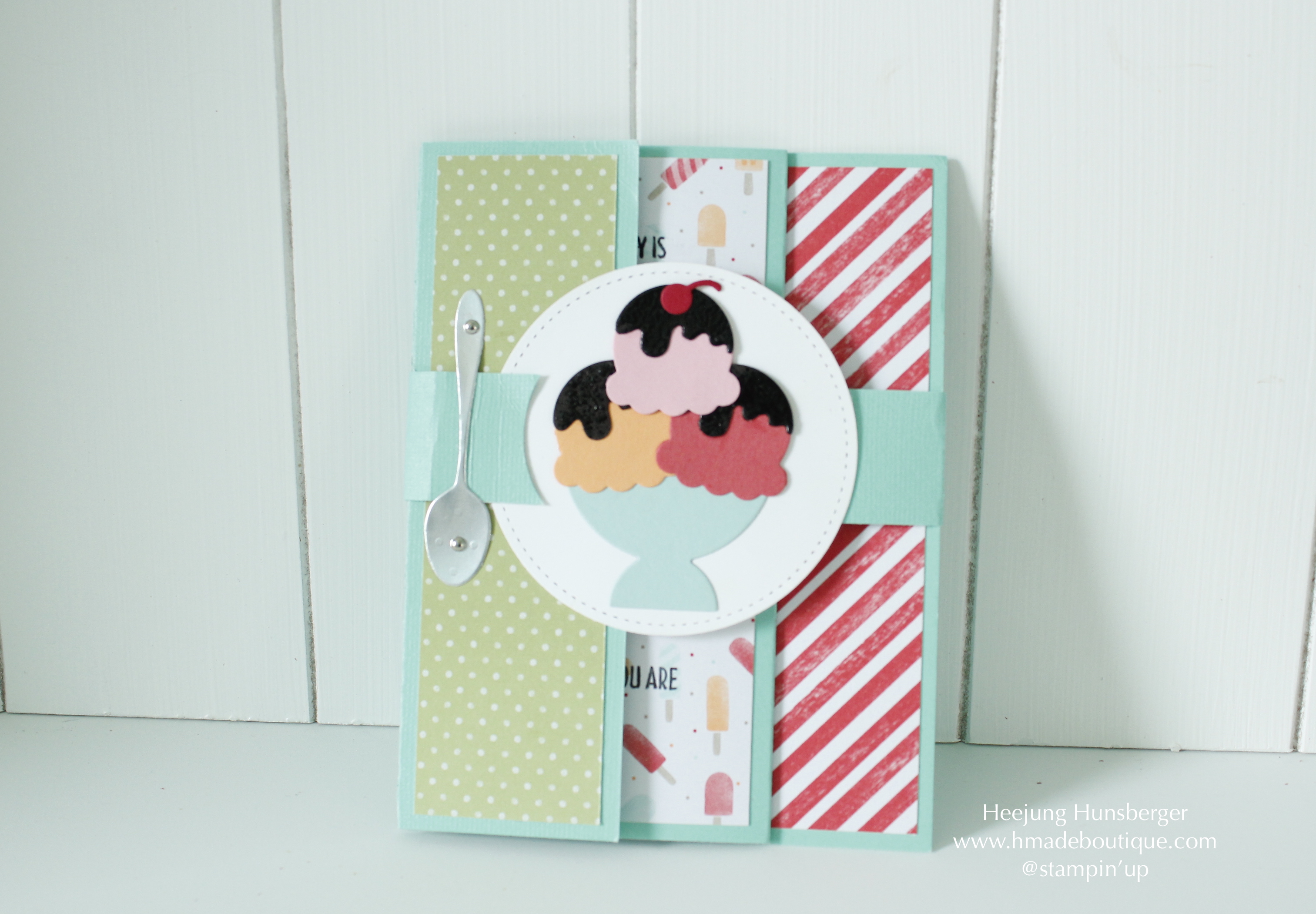 I made a special birthday card.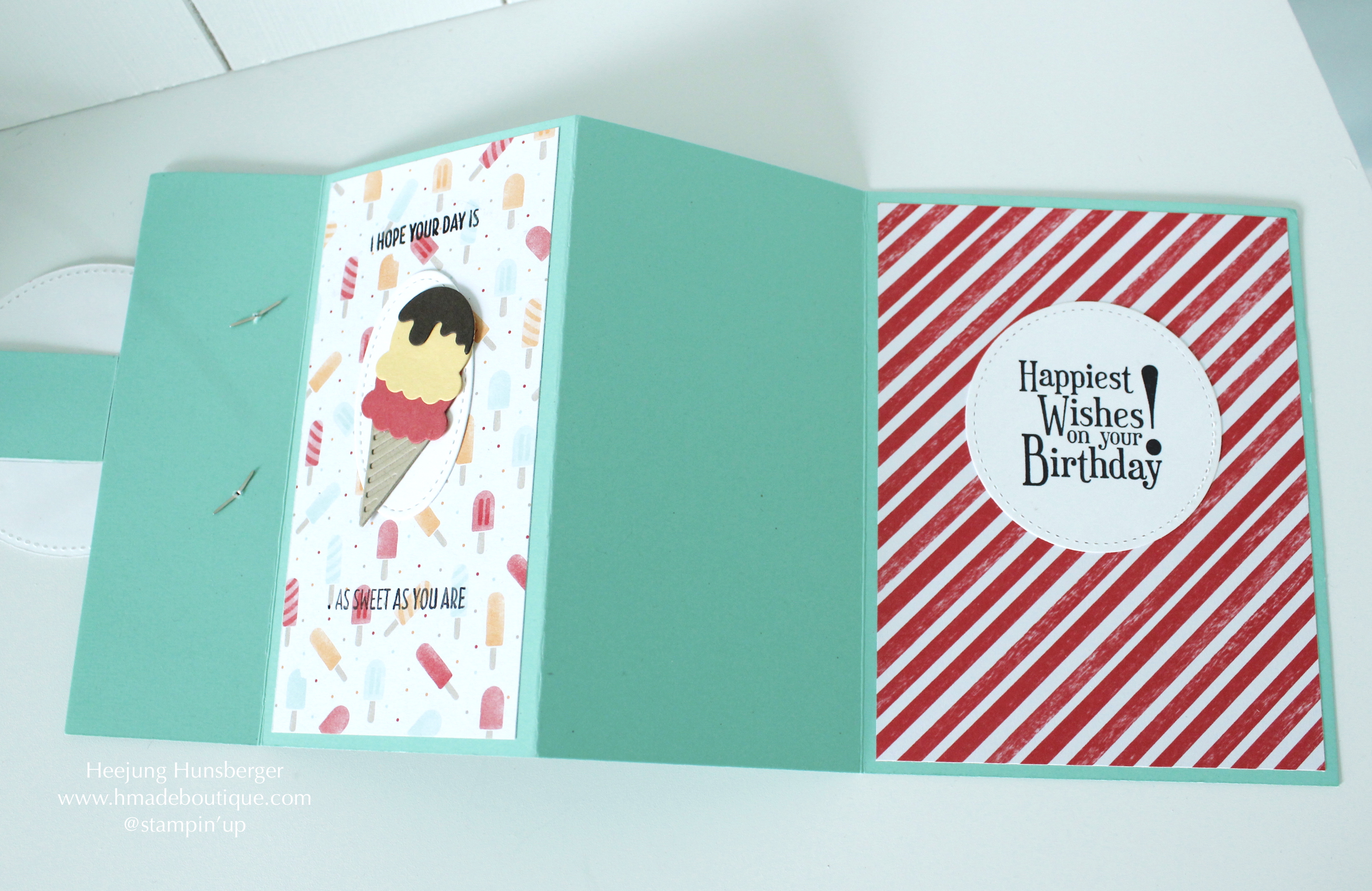 when it opened it, you can see more it.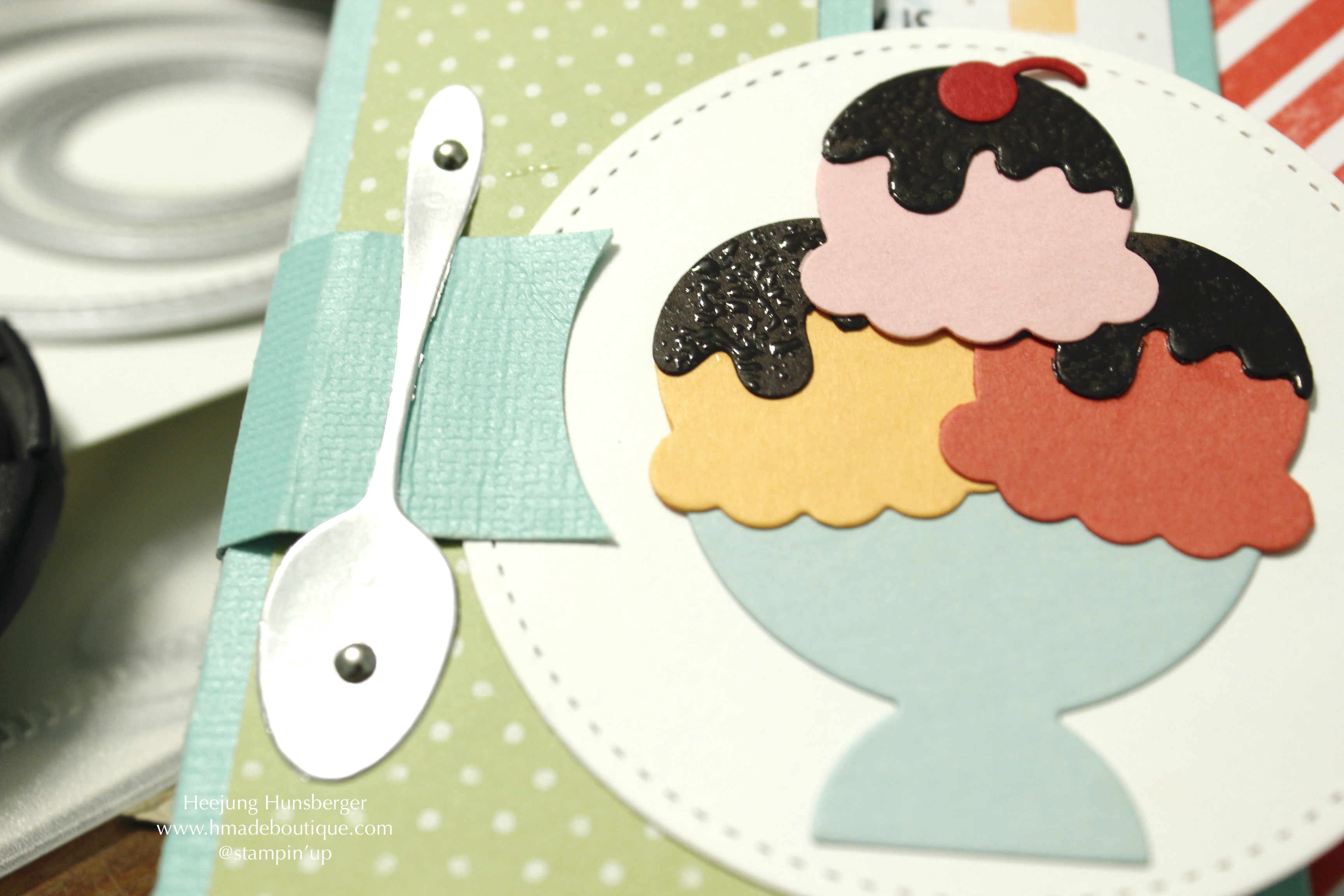 I used spoon die cut to stay close card.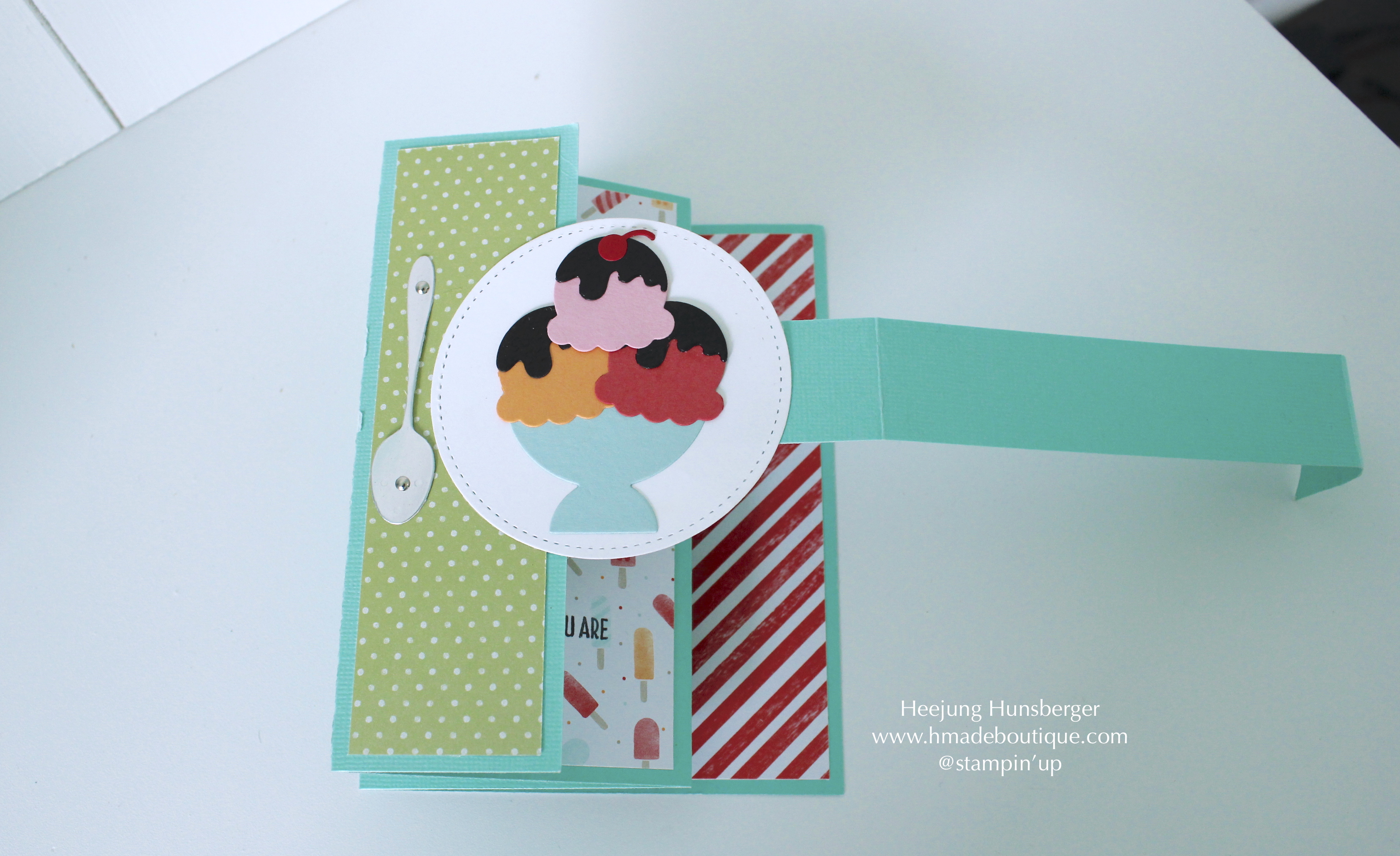 The spoon is very well coordinated with ice-cream Sundae.
Actually, my one of plan was using velcro to keep the close the card but the space is very narrow. so I used this spoon die cut from "Cups & Kettle Dies "(Retired).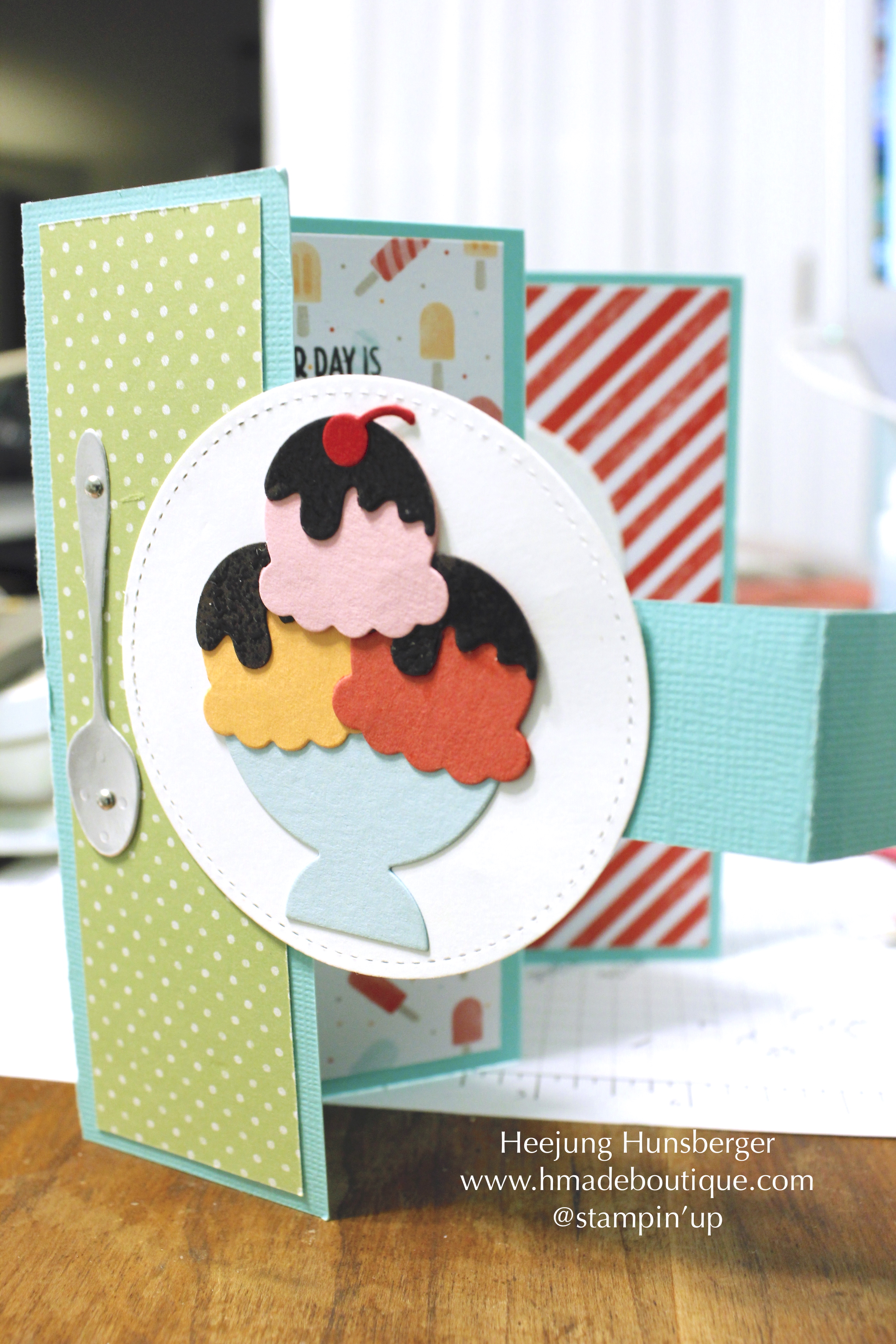 First you can see the Ice-cream sundae.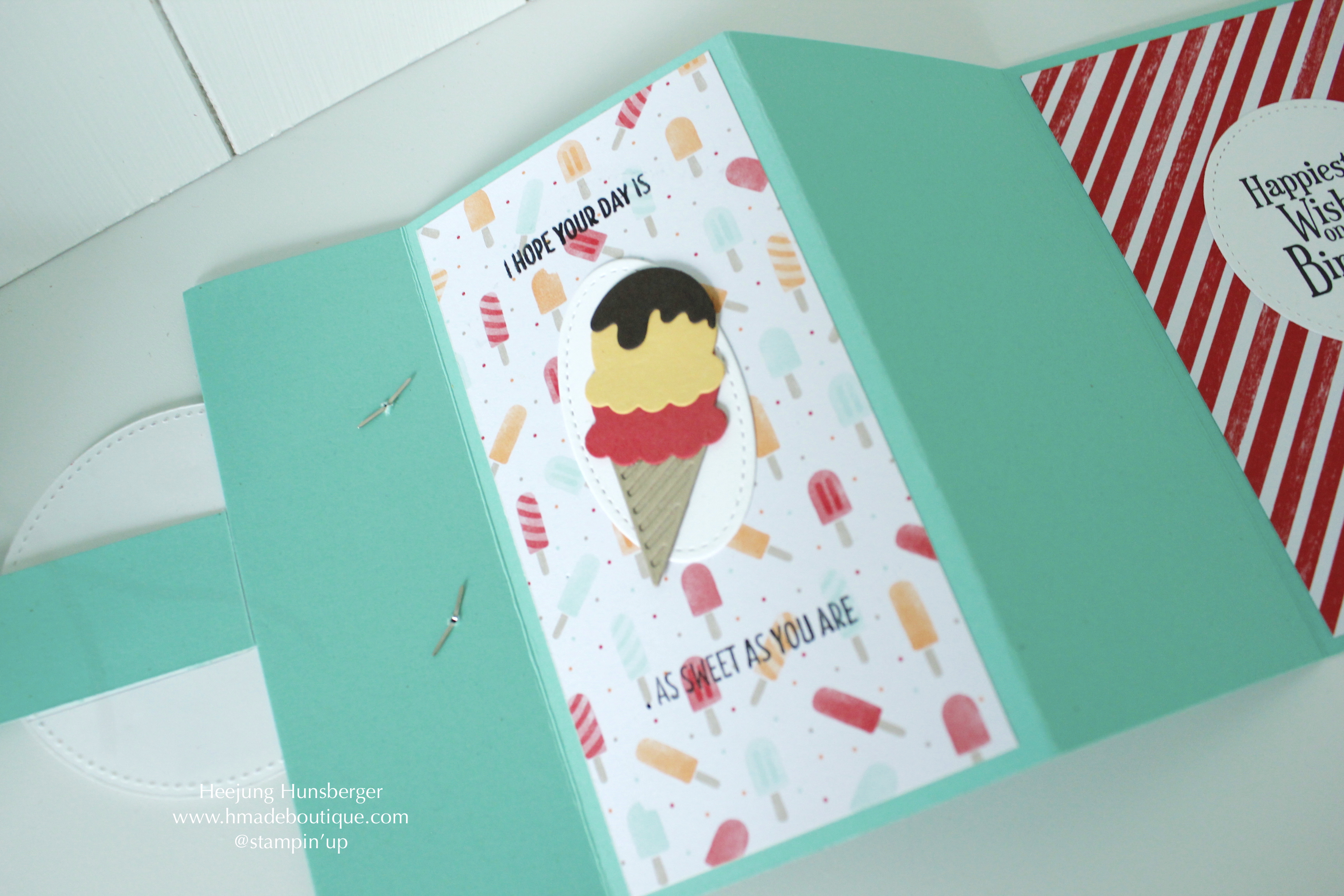 you can see the ice-cream cone.
the blank section is you can write your message to  birthday person!
Please click the below, you can see the more of it.