YOU ARE SIMPLY WONDERFUL CARD!
I bought "Hearth & Home" frameless Dies set long ago, but didn't use it yet. so I tried to come up a card to use this die set.
Window die will be very useful for any projects but I don't have any idea that how I can create something new and better.
This card design remind me cottages in Bayview.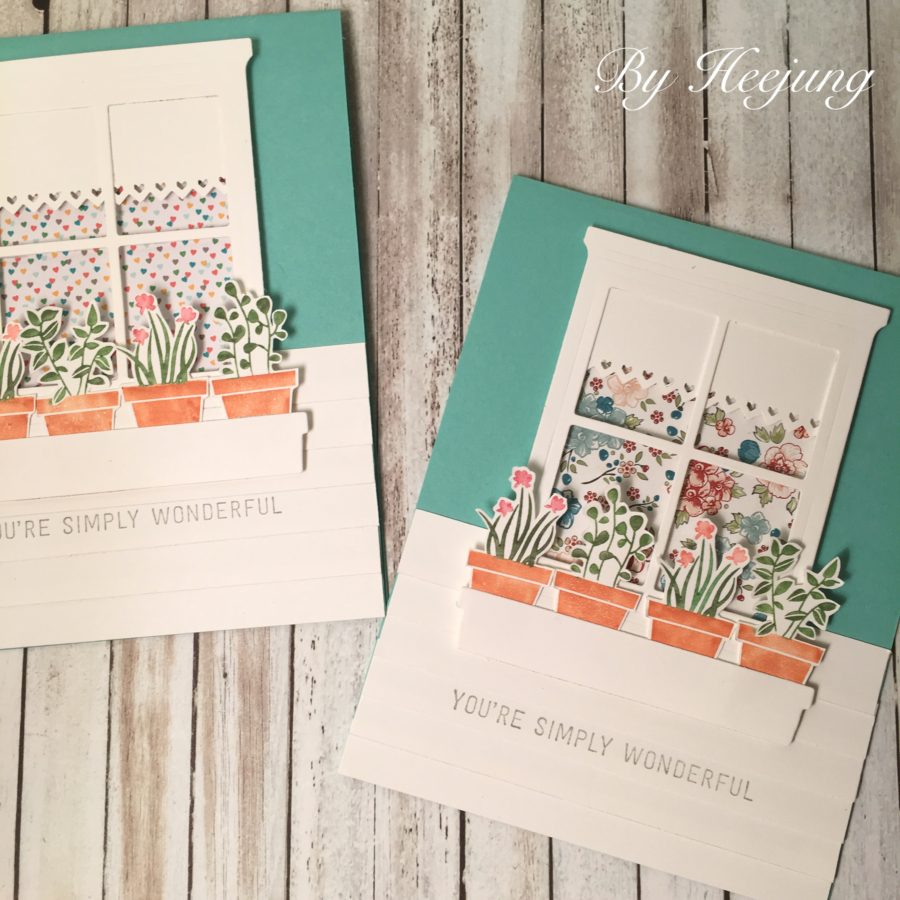 MATERIALS
Paper- Costal Cabana, Whisper White, Designer paper
Stamps- Gift of the Garden, Simply Wonderful
Inks- Going Gray
Markers- Tangelo Twist, Old Olive, Regal Rose
TOOLS
Scissors, Double Side Tape, Stampin Up dimensional, Boarder Punch, Hearth &Home Framelits Dies
STEP 1-
Making window- Die cut window and plant's box with white paper.
Preparing A2 size of card stock ( Costal Cabana) and 4 1/4 * 3/4 white card stock – 6 of them.
Also punching with border punch for window treatment. as below.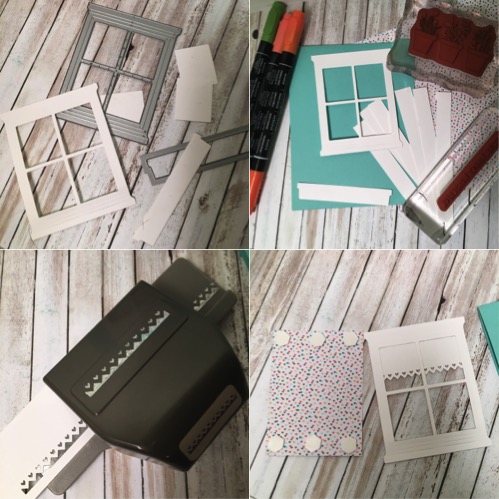 STEP 2
Made window like Step 1
after this, put the white strip paper from the bottom of card stock.
3rd white strip- using Going gray ink and stamp sentiments, and keep put the white paper on the card base.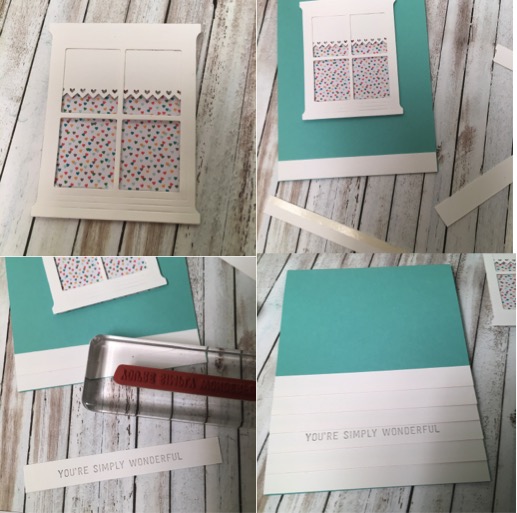 STEP 3
Paint with markers on the stamp ( Plants) and stamped two times and cut out the images.
attached four plant pots on the plant box as below.
and put all together.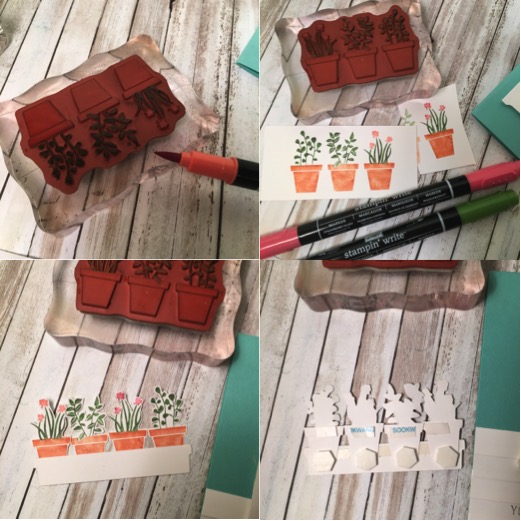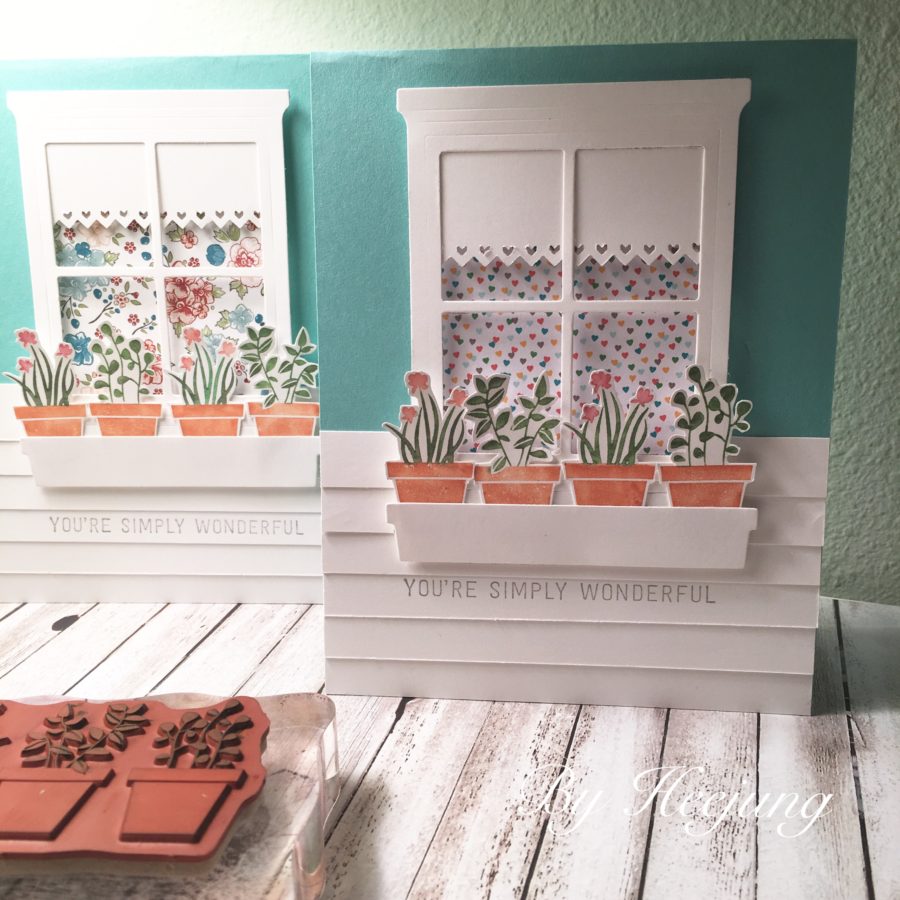 It is easy to make few, and it will be fun if I adding more background color of base instead of Costa Cabana.