Thank you card with What I Love set
Hi stampers,
This is a second post of my English blog.
It still looks like quite ready yet, but it has been progressed day by day.
Today I made a trio set of Thank you cards, used What I love , Perfect Pairing set from ( 2016 Stampin' Up sell A Bration ).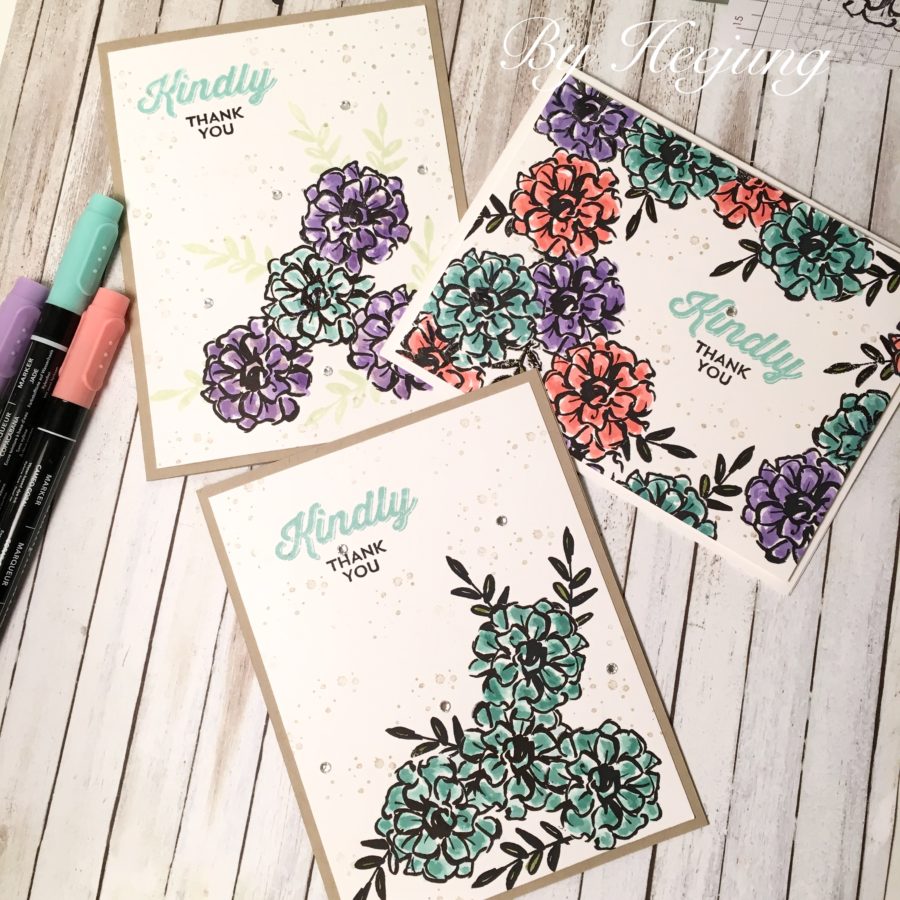 Stamp sets I used of  What I Love , Perfect Pairings,  Timeless Textures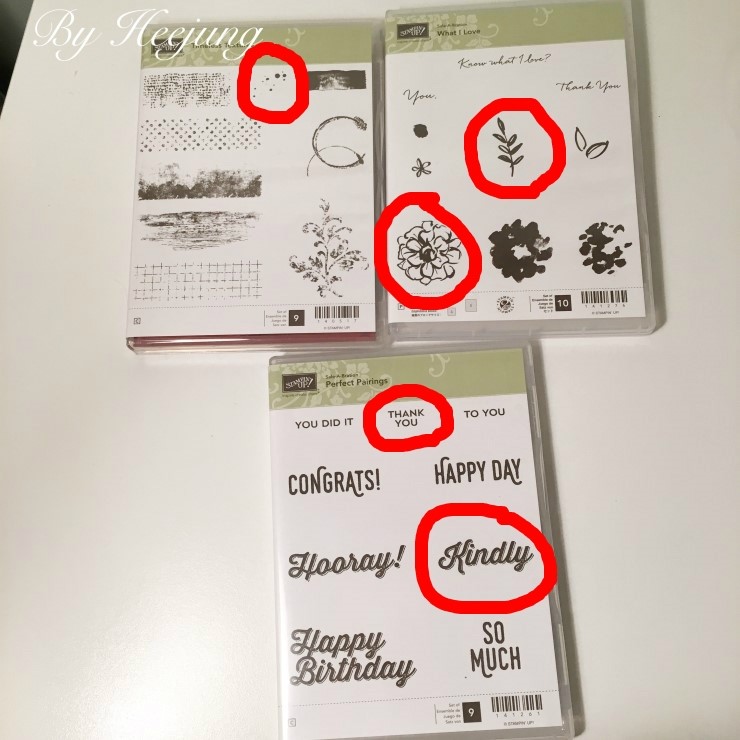 Let me show the how to make this card.
Inked stamp images of flower on the Post-it paper- which images should be on the backside of sticky one.
Cut the outline of images with scissors. (preparing two or more)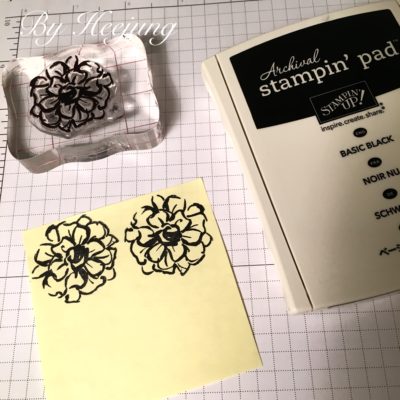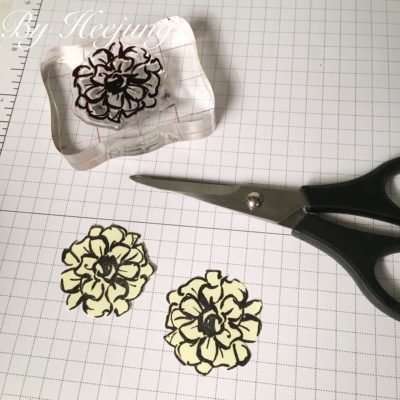 3. Prepared whisper white paper (cut 4" * 5 1/4"),  Inked with basic Black Archival ink and stamp images as below.
4. Put the cutout images on the white paper's to ready to stamp another images on top of post-it paper.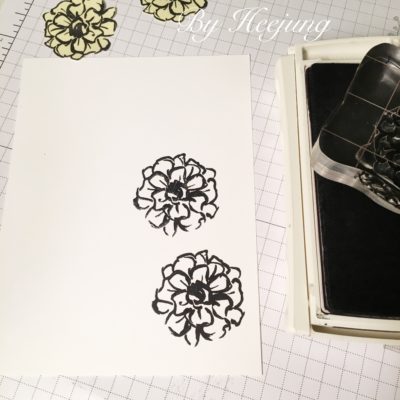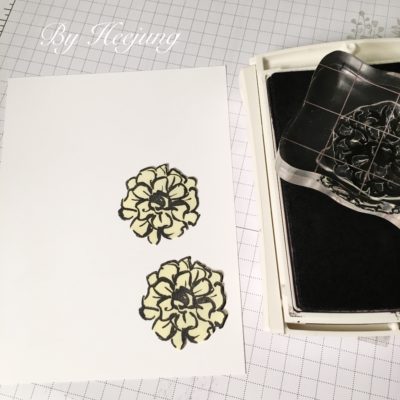 5. Stamp another image of flower between two covered of post-it paper images.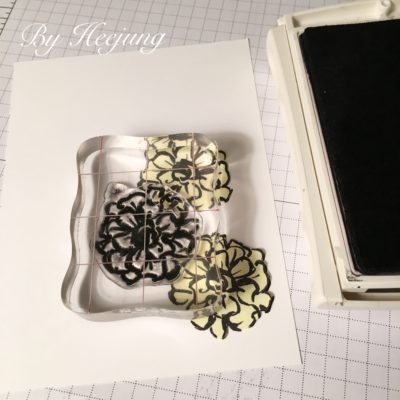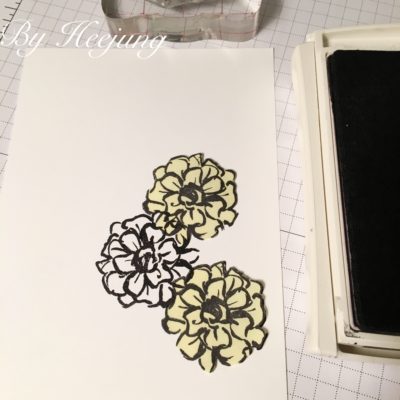 7. Continue to stamp as like direction 3, 4, 5, 6 steps.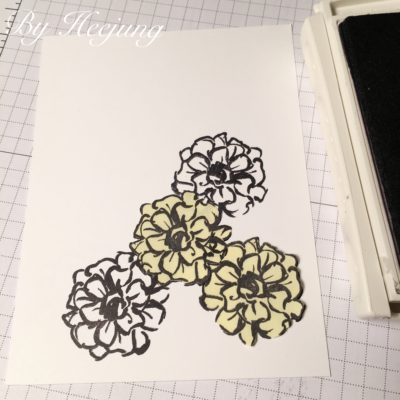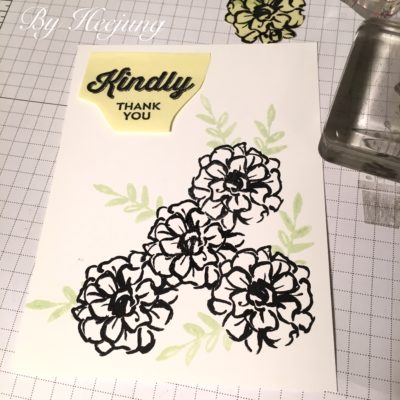 8. Coloring with Stampin Up markers- used  Pool Party, and Wisteria Wonder color.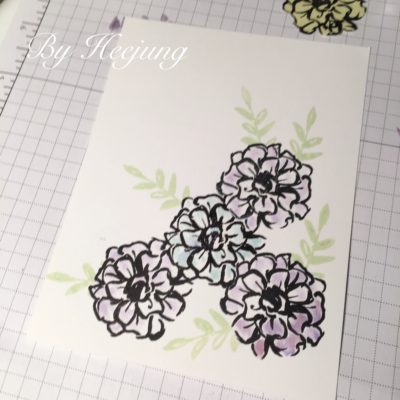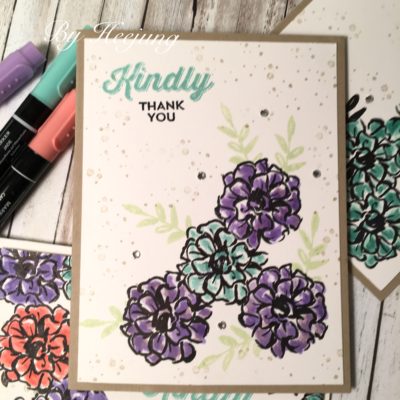 Same step as above, made a couple more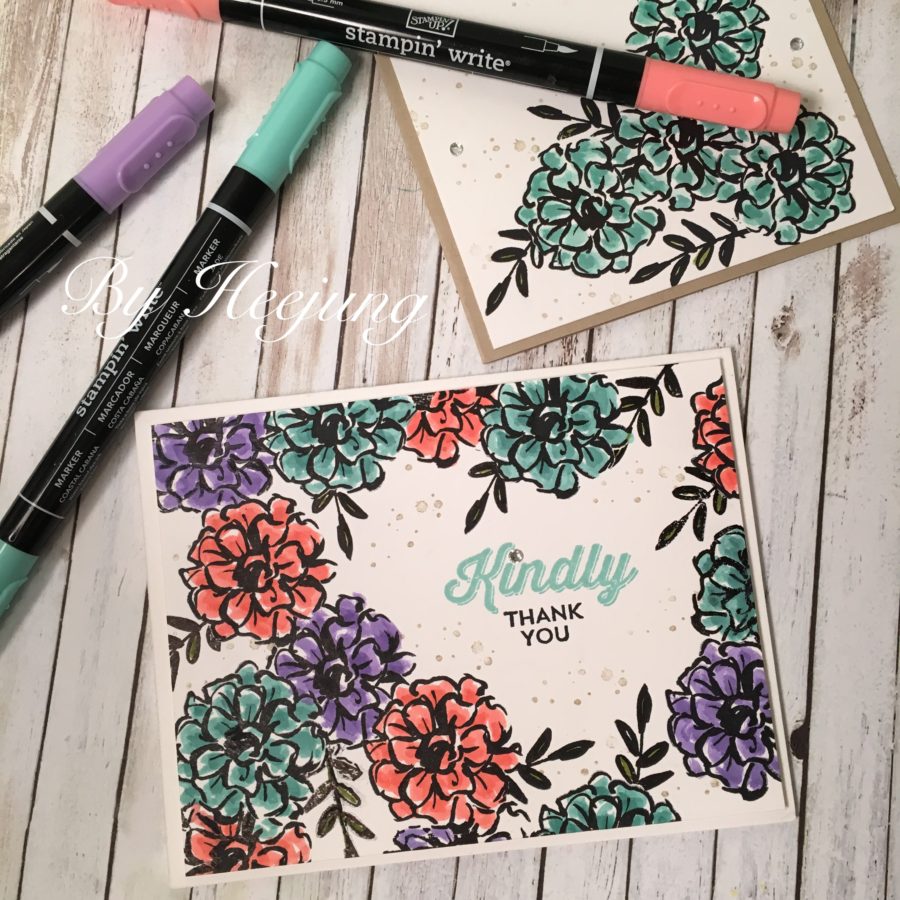 It was really fun projects for me. I hope you can try it and share it.