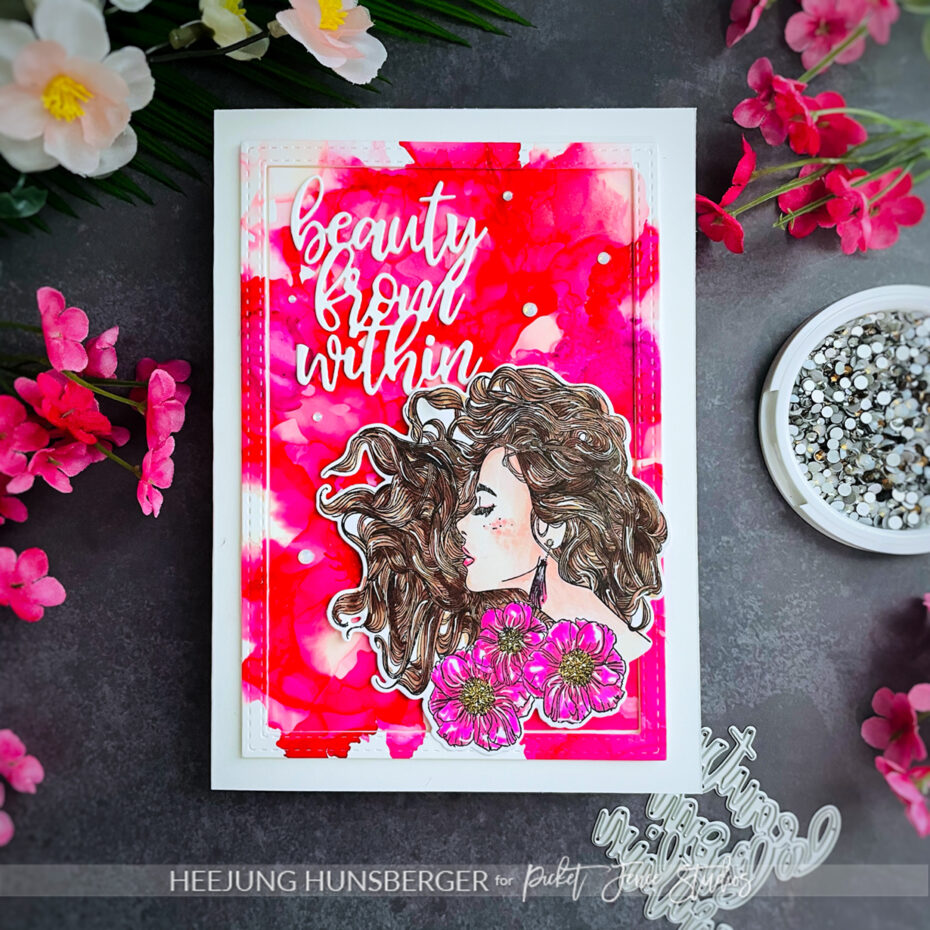 Hello crafters!
Check out this stunning card featuring the Jen's Girl Stamp set from Picket Fence Studios.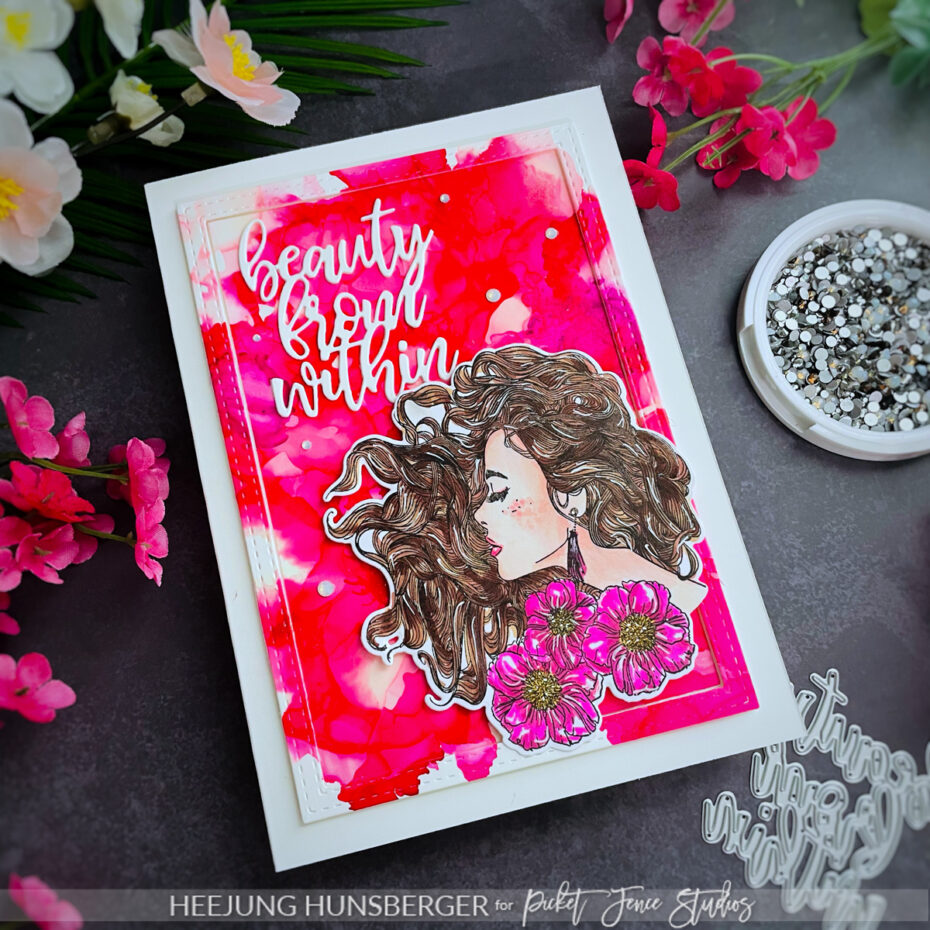 I used the alcohol ink blending on the background.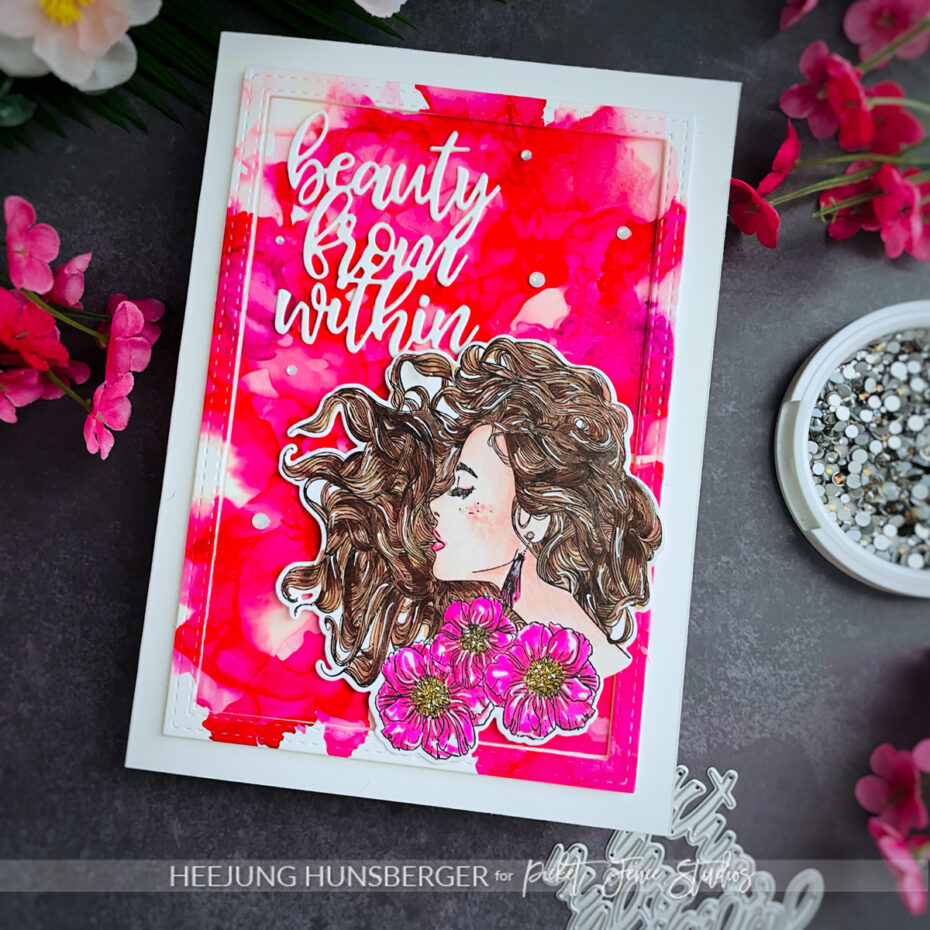 "I think the alcohol ink blending really goes well with the stamp's image."
Jen's hair is blowing like the background.
I colored the stamp's image with copic markers.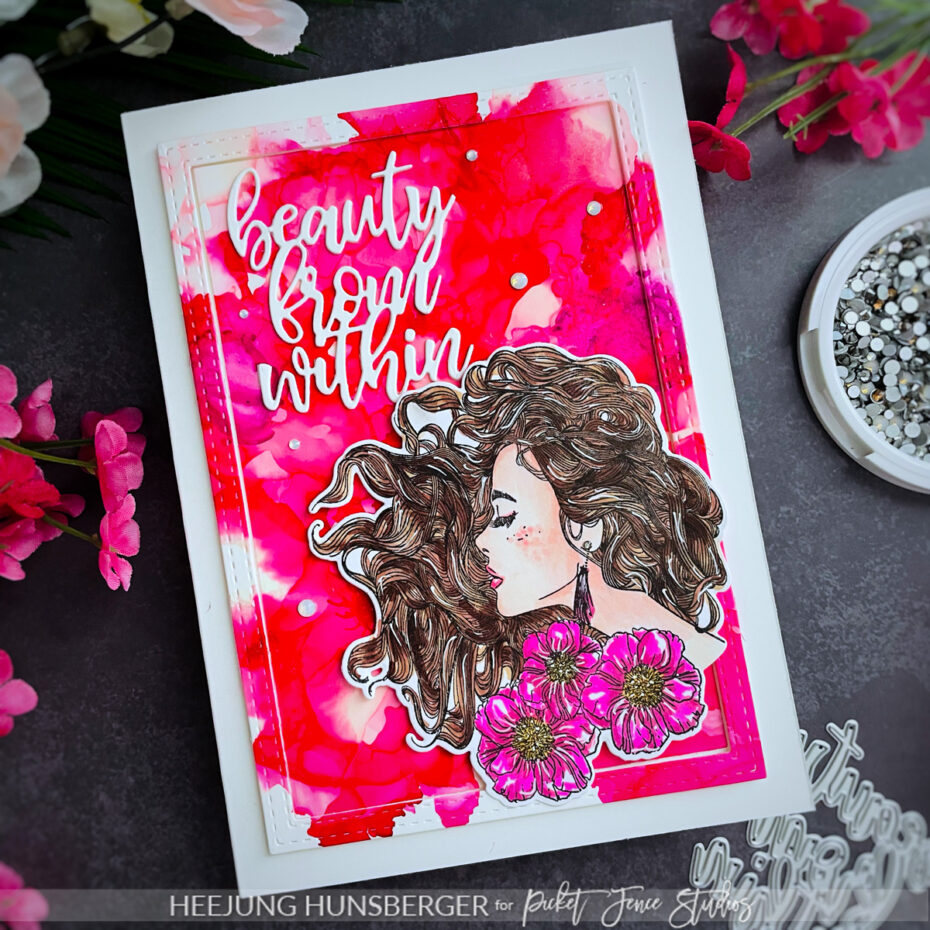 That's all for today, I hope you enjoyed this post and give good inspiration!
Thank you so much!
Heejung
Affiliate links apply at no extra cost to you. Thank you for your support!