Spellbinders- Hexi-Gems Collection
Dear fellow crafters!
I am absolutely thrilled to share with you my latest creations! As a lover of all things paper and crafting, I recently had the pleasure of working with the gorgeous Hexi-Gem Collection from Spellbinders. Let me tell you, this set is a must-have for anyone who wants to add a touch of elegance and sophistication to their crafts.
Without further ado, I present not one, but TWO stunning cards I created using this stunning collection. Each hexagon-shaped gemstone's intricate details are breathtaking, and I couldn't resist experimenting with various colors and patterns to create a unique and personalized look.!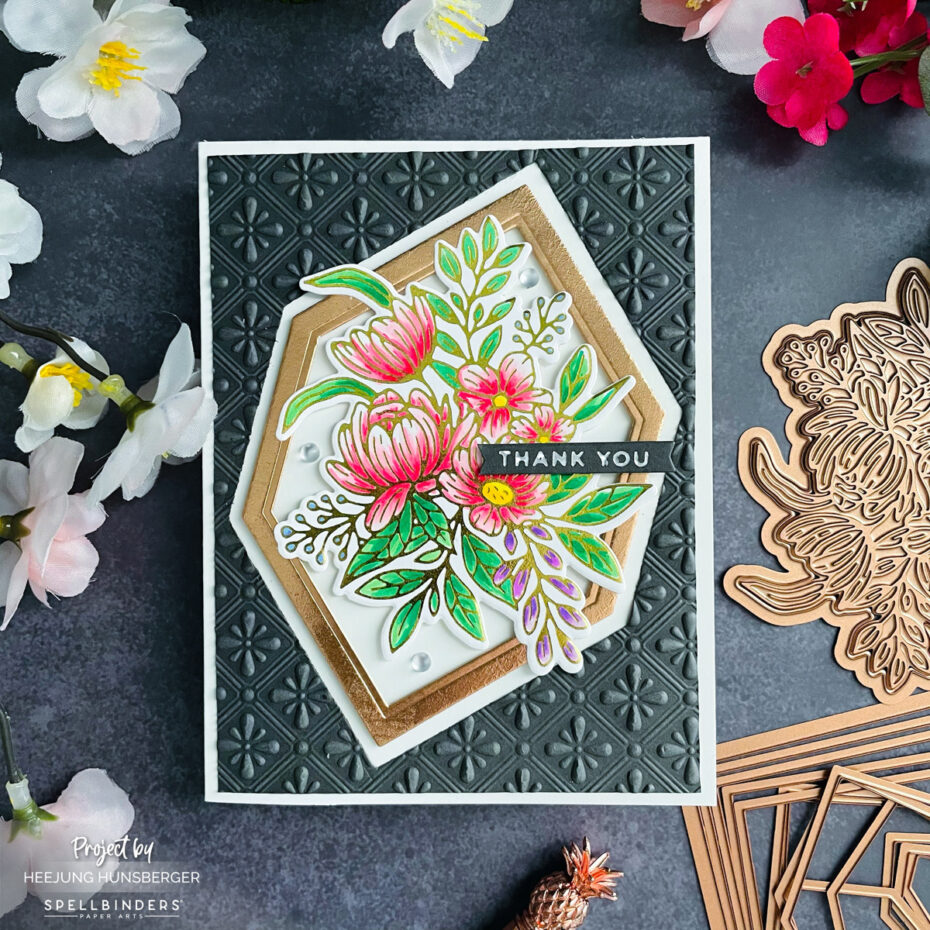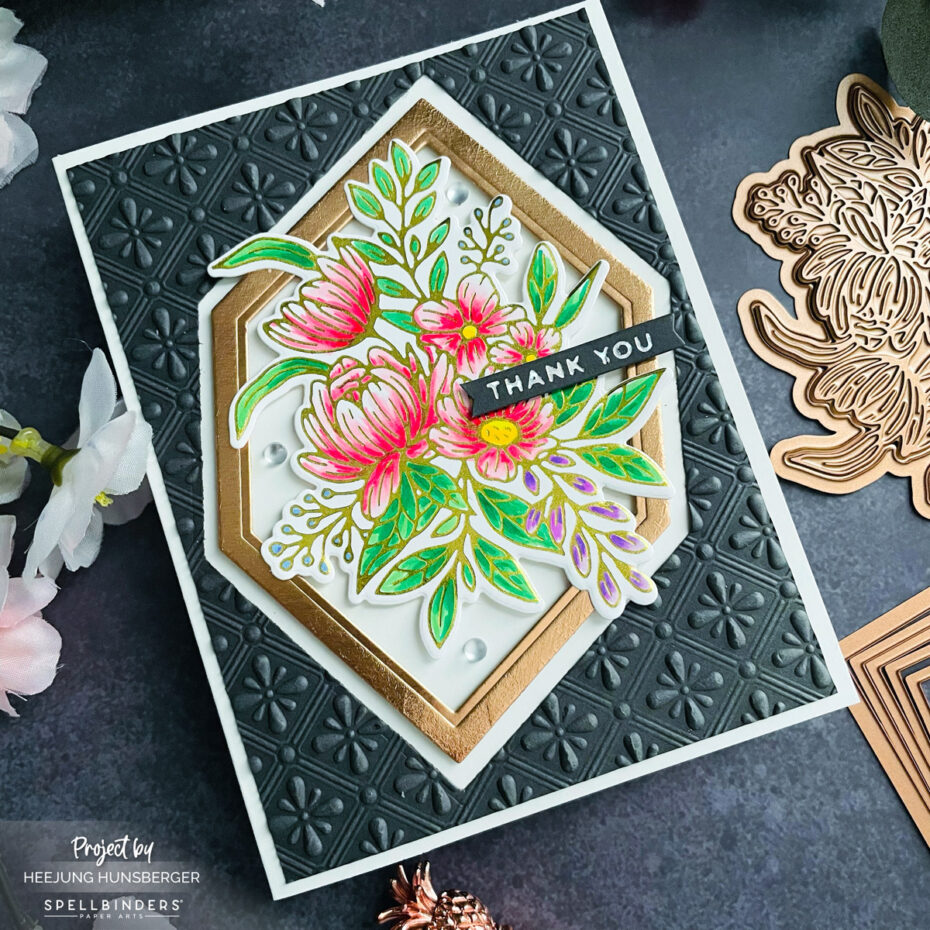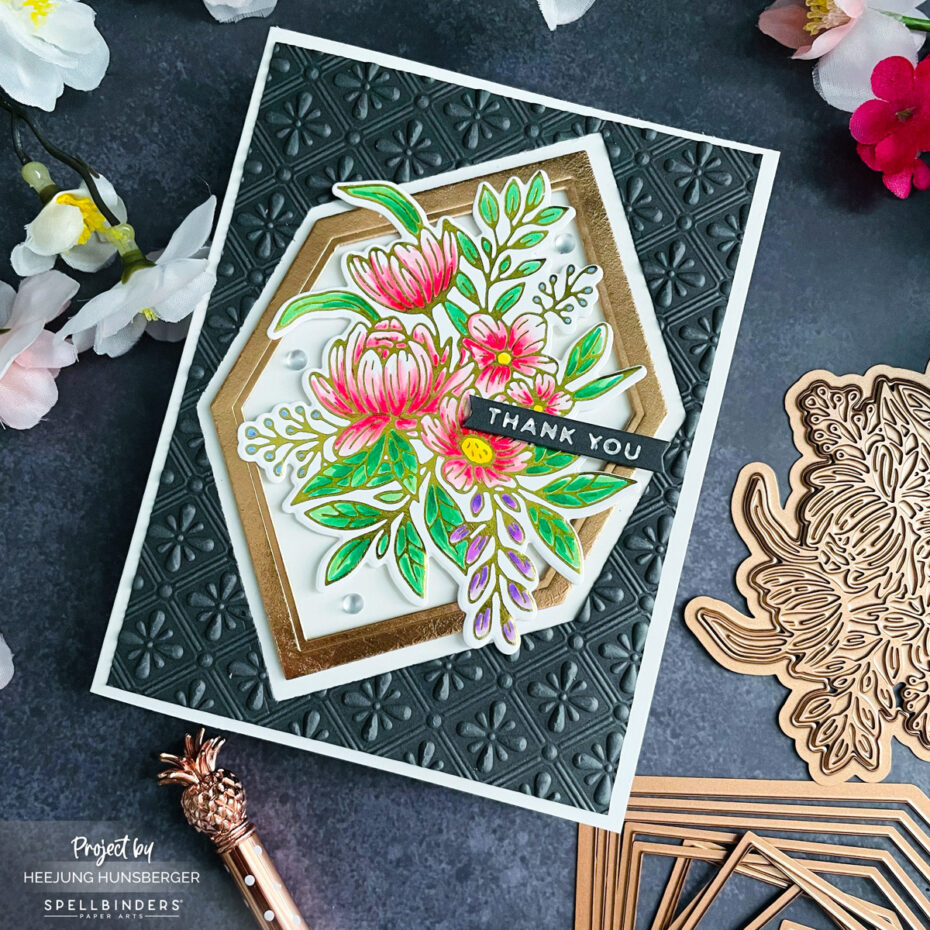 I color it with Copic marker after gold hot foiling.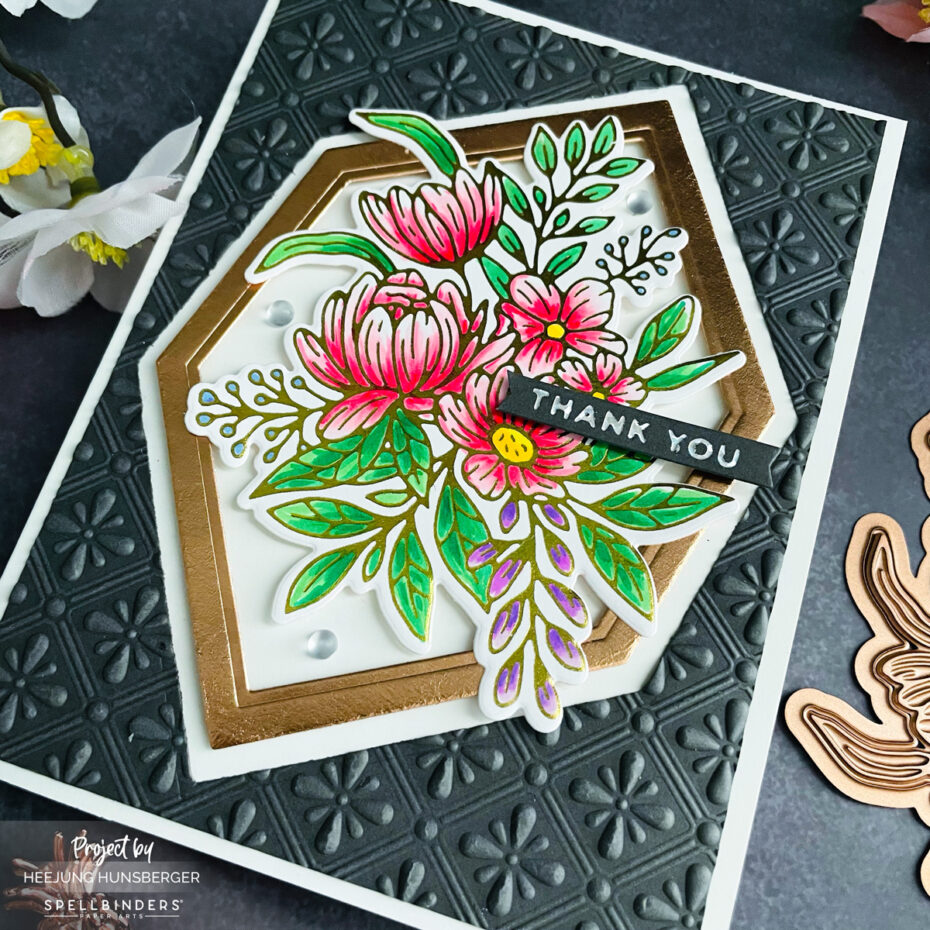 I did Prism hot foiling on the dark grey cardstock for the sentiment.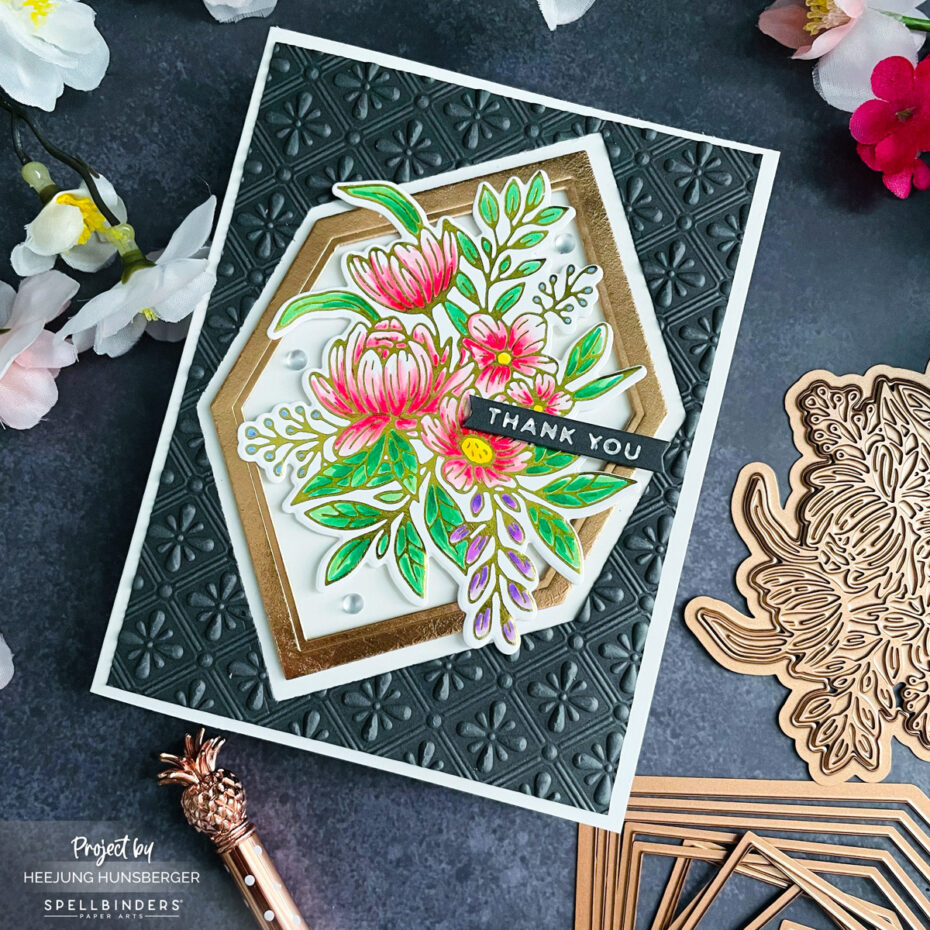 I used the 3D embossing folder of the Month (March 23) on the background.
It is too bad that the embossing folder was sold out. I really love the embossing folder.
YOU'RE IN MY THOUGHT CARD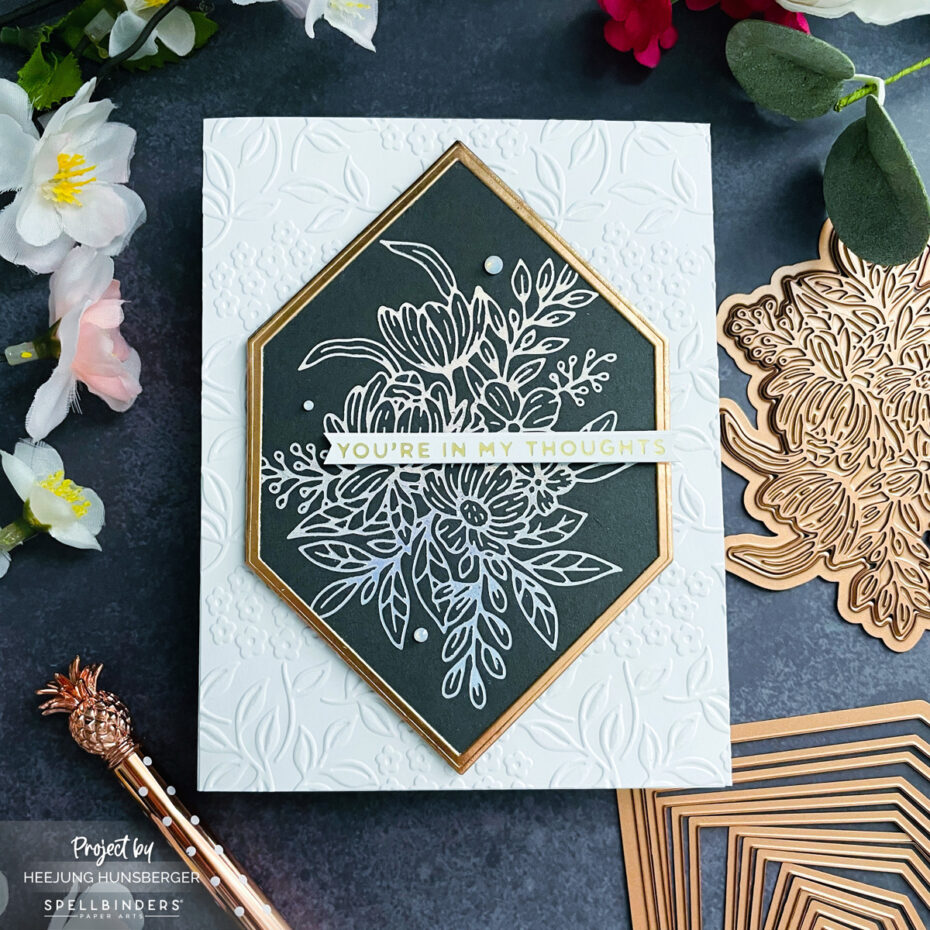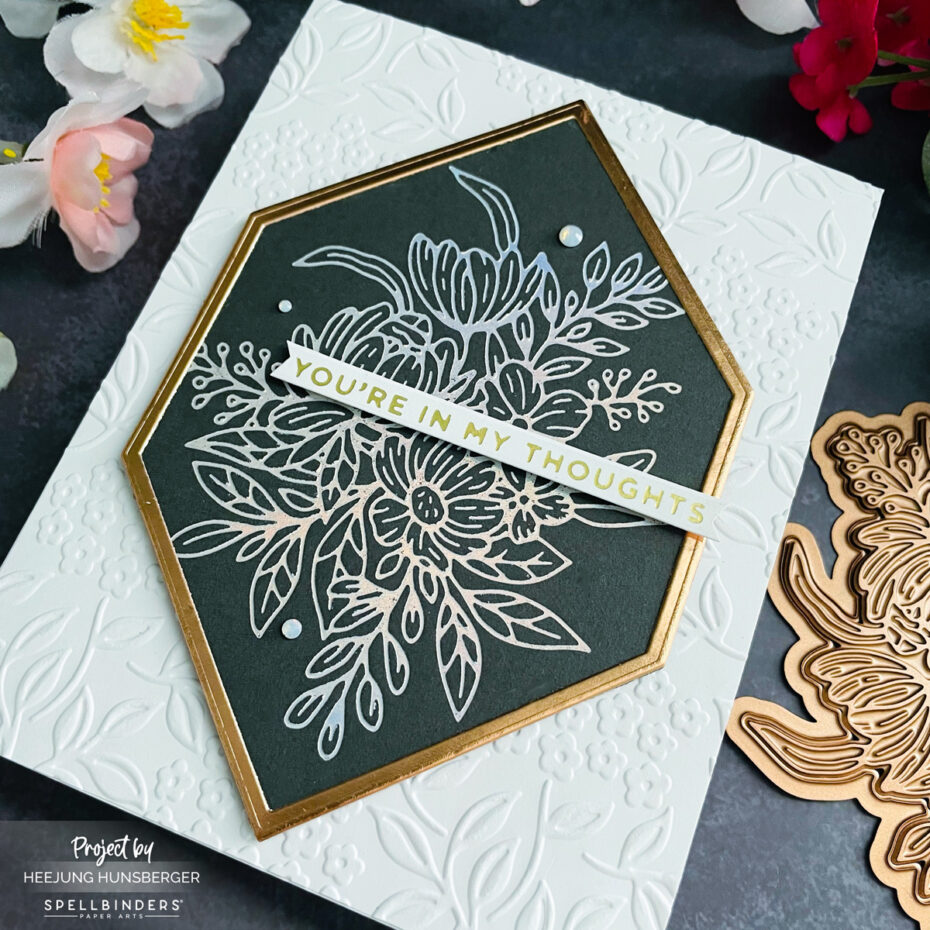 This is so easy to create it.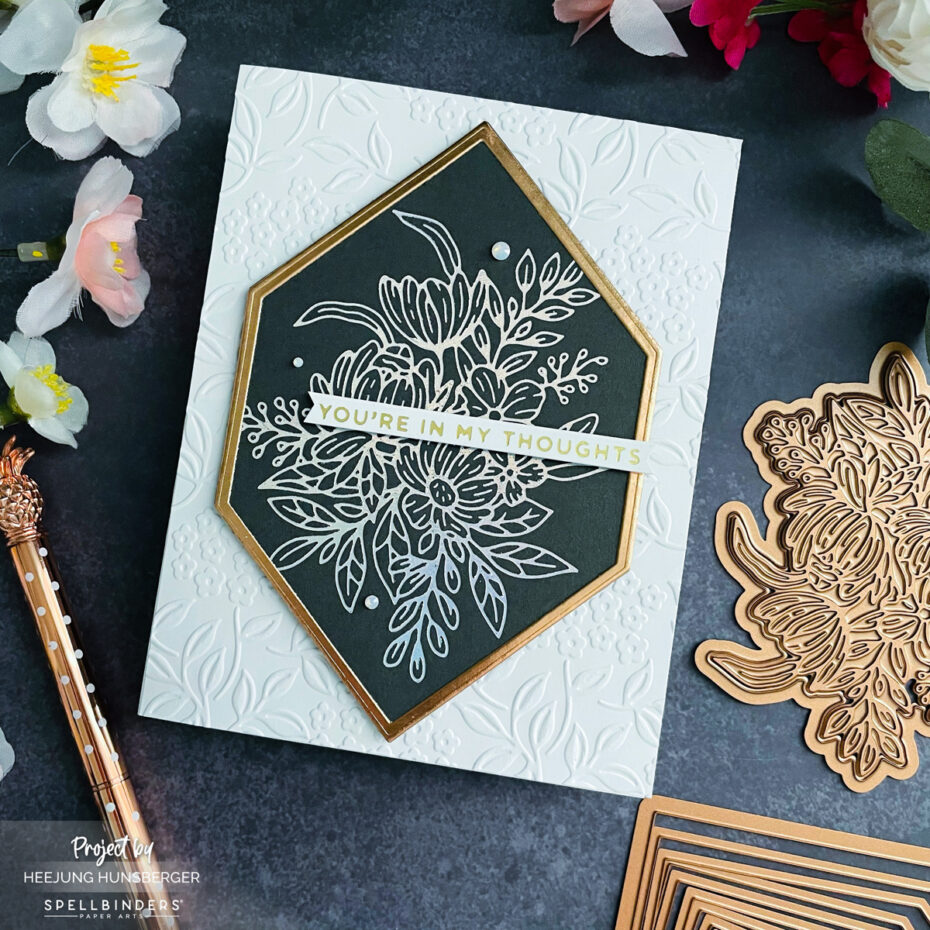 I hope these cards inspire you to embrace your crafty side and explore the endless possibilities the Hexi-Gem Collection can offer.
Happy crafting!
Affiliate links apply at no extra cost to you. Thank you for your support!