Spellbinder- May 2023 Club Blog Hop & Giveaway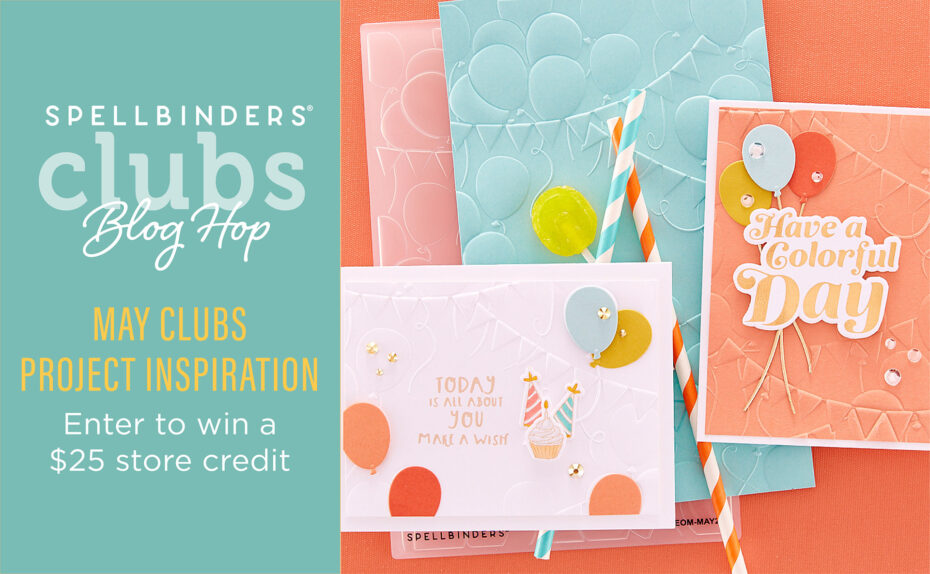 Hello Crafty Friends,
My name is Heejung and Welcome to my Blog! I am super excited to be part of the Spellbinders May 2023 Clubs Blog Hop.
Spellbinders is celebrating all the Club Kits in the shop for May with a fun & inspirational Blog Hop & Giveaway.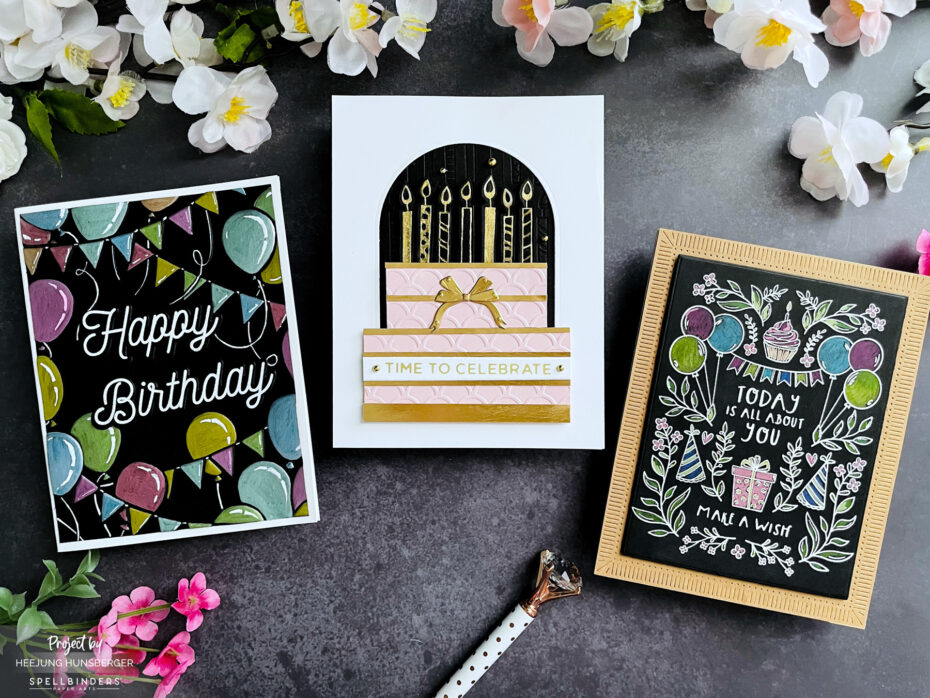 3D Embossing Folder of the Month Birthday Card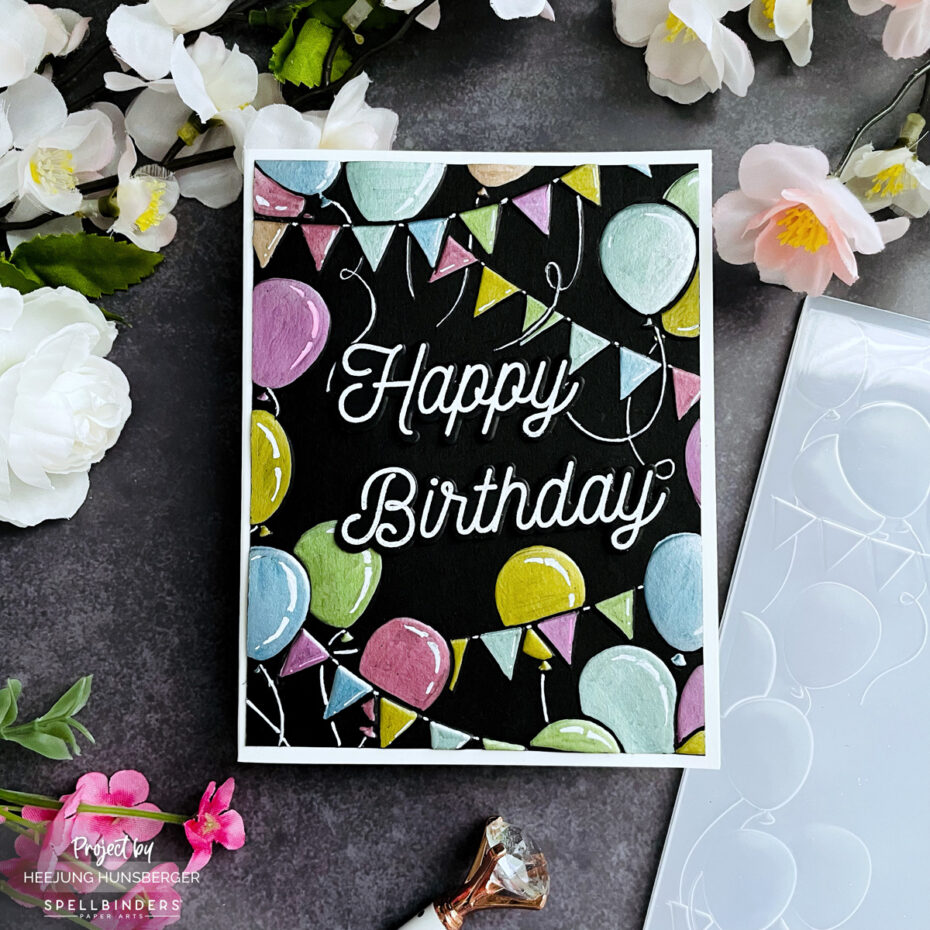 I love making dark background cards and tried black card stock for my latest creations. Using different supplies for each card, I enjoyed the beautiful contrast they produced. Adding depth and texture, I used a 3D embossing folder for a distinctive touch. Overall, I'm thrilled with how they turned out and can't wait to create more with black card stock.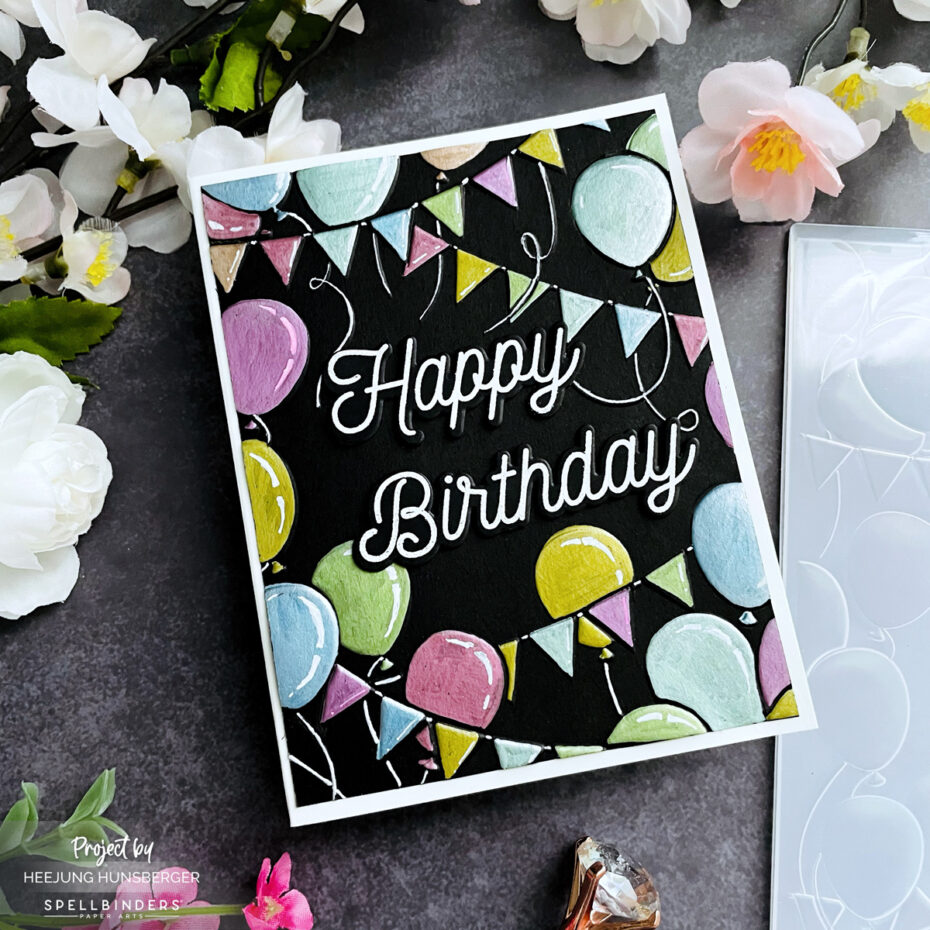 After embossing the black card stock, I colored each balloon with Metallic Markers.
It is easier to paint than 2D embossed paper.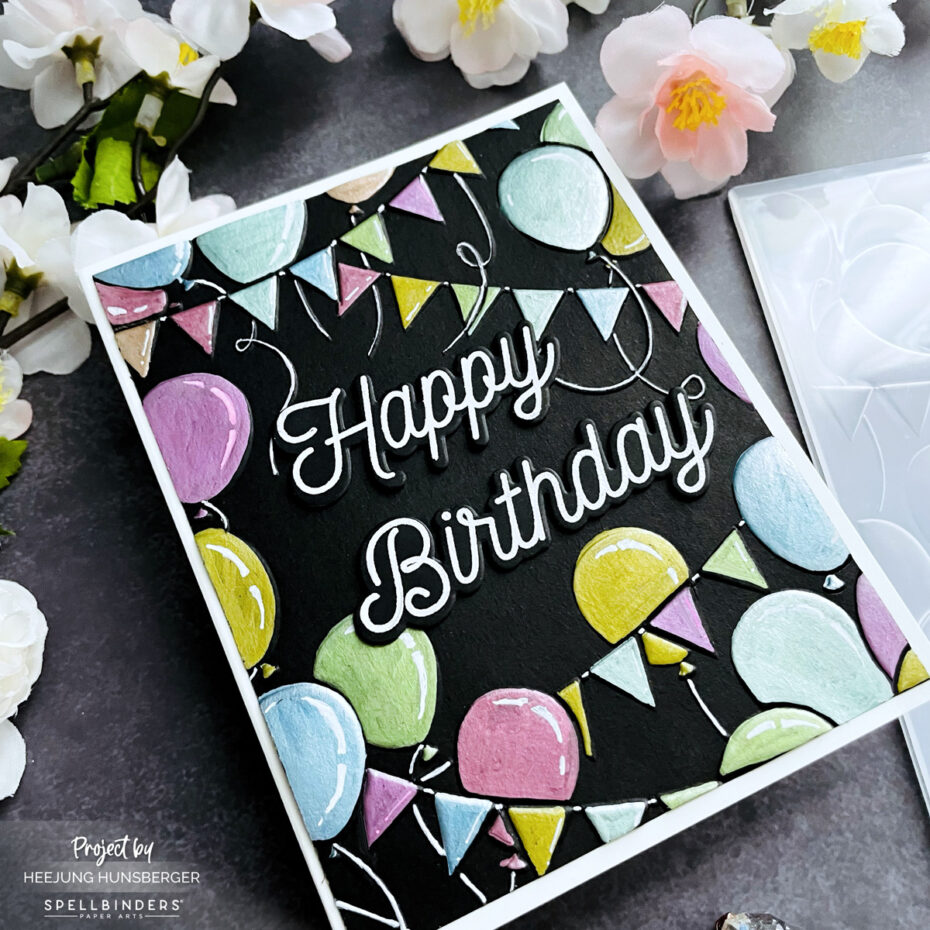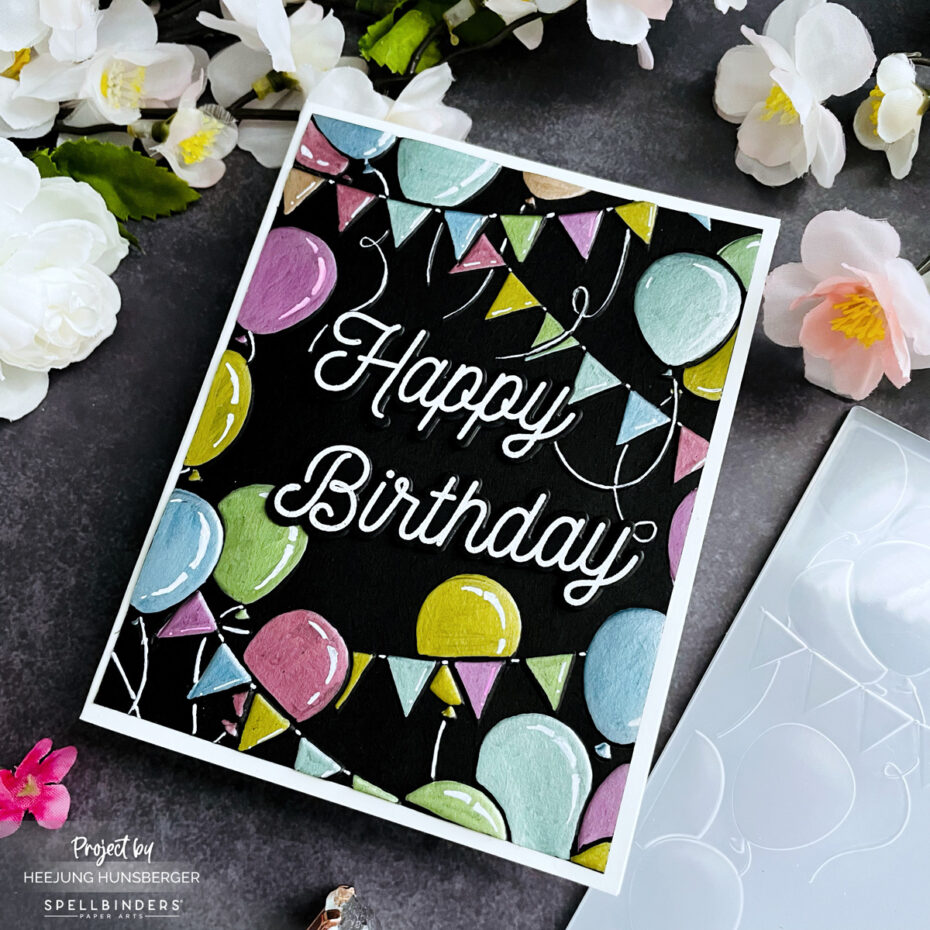 Embossing Folder- Time to Celebrate Card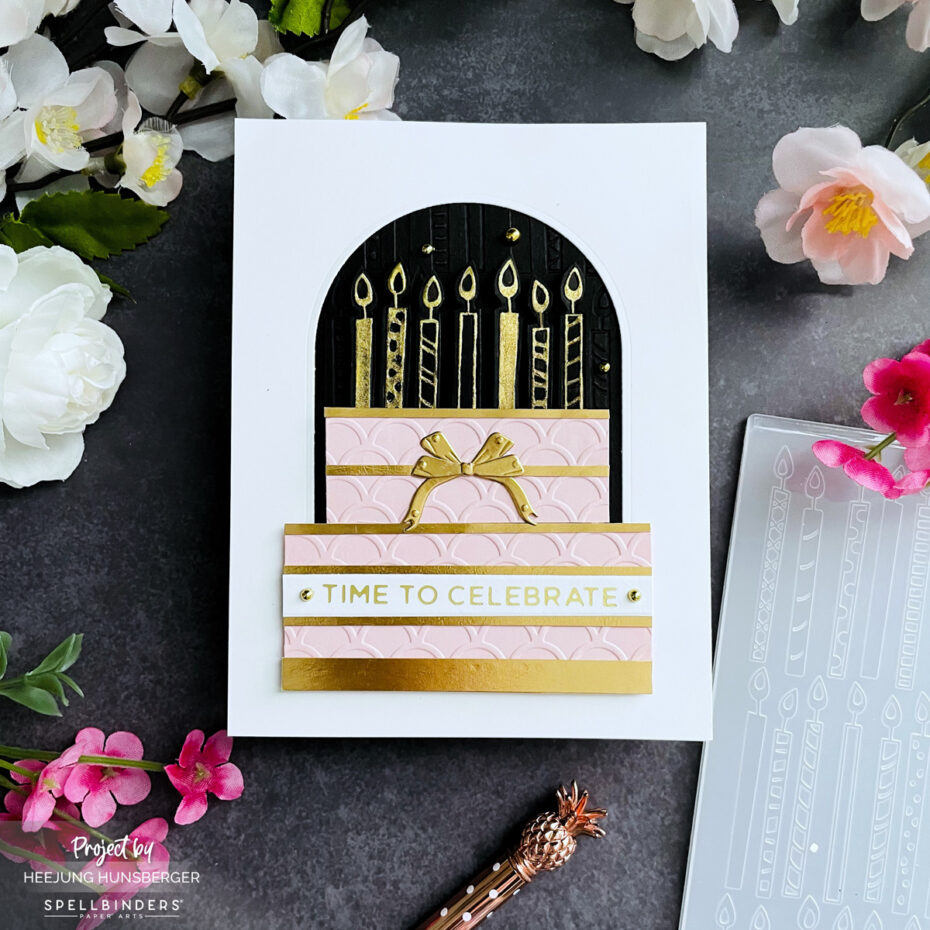 I used black card stock for the background, embossed with an embossed folder "Candles for Every Birthday"
I colored over the embossed candles with metallic Gold Gel pen.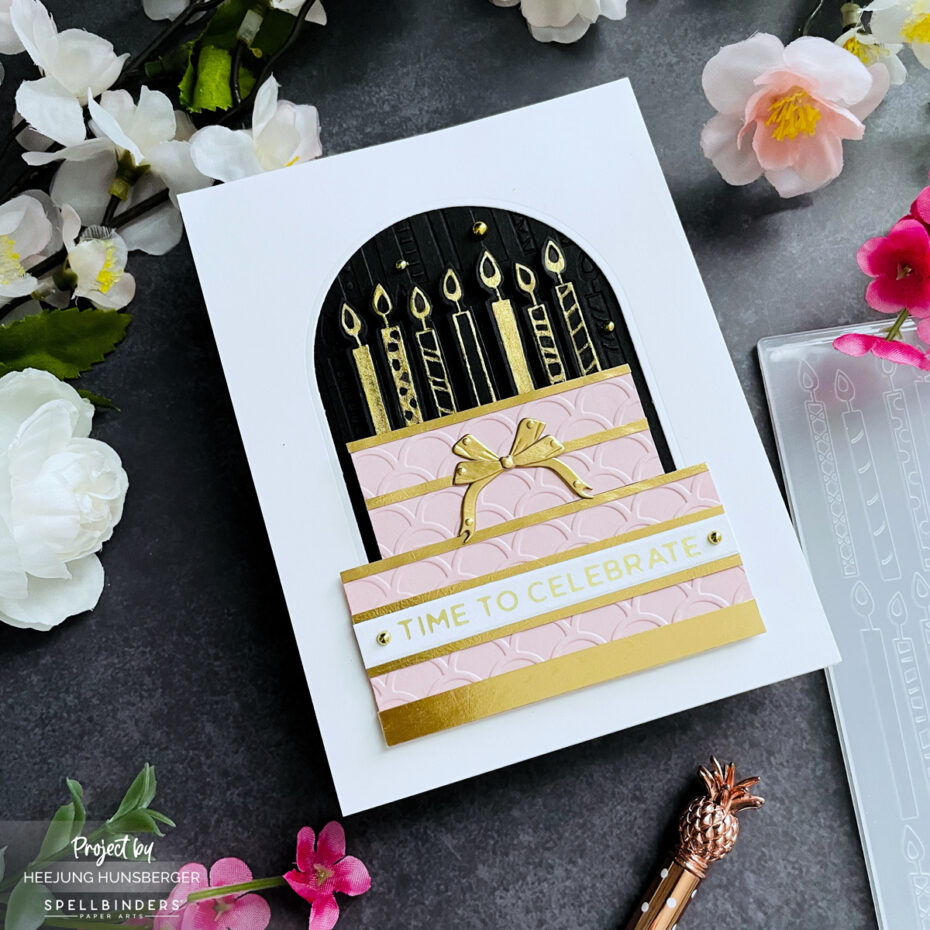 I don't have any special dies for the cake, I created a double-layered cake with the Scallop Embossing Folder on the Pink Sand Card Stock.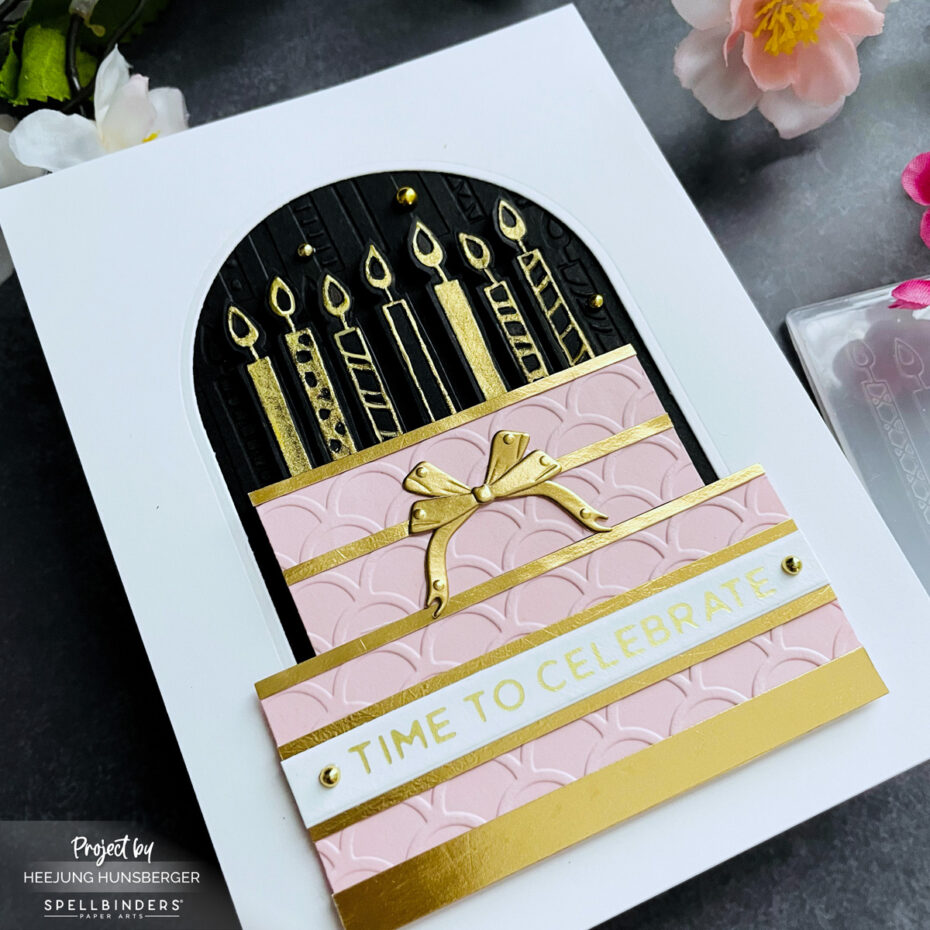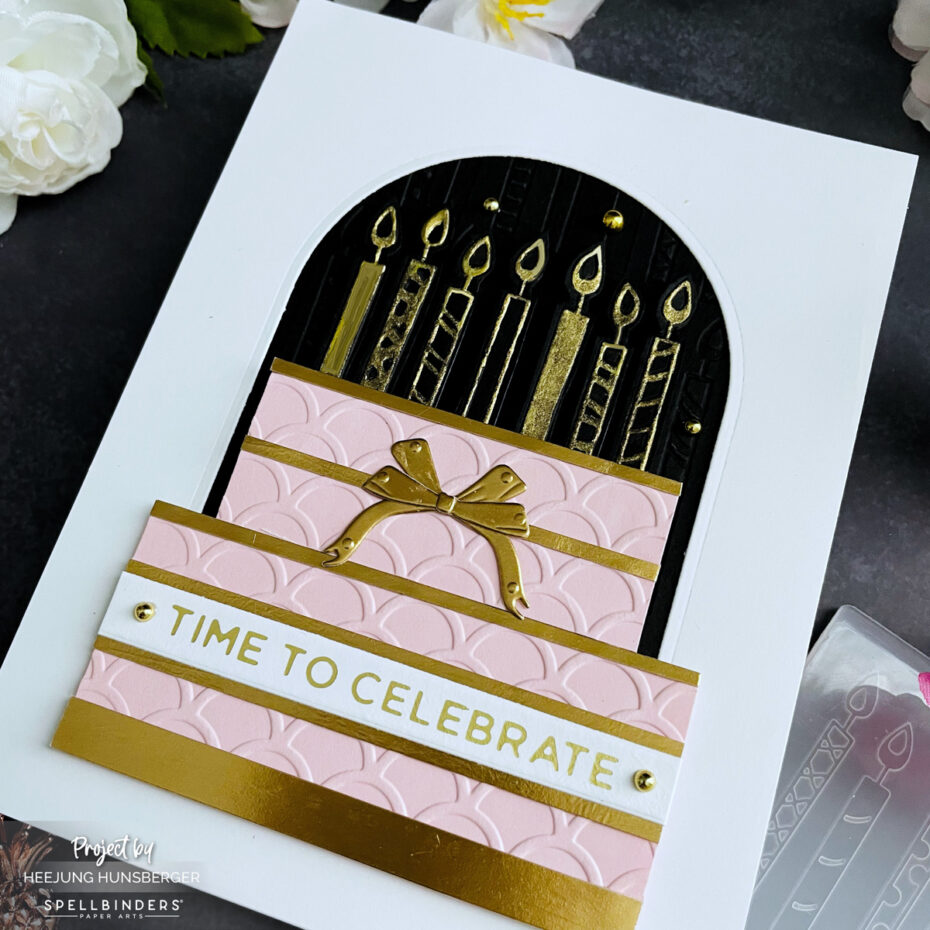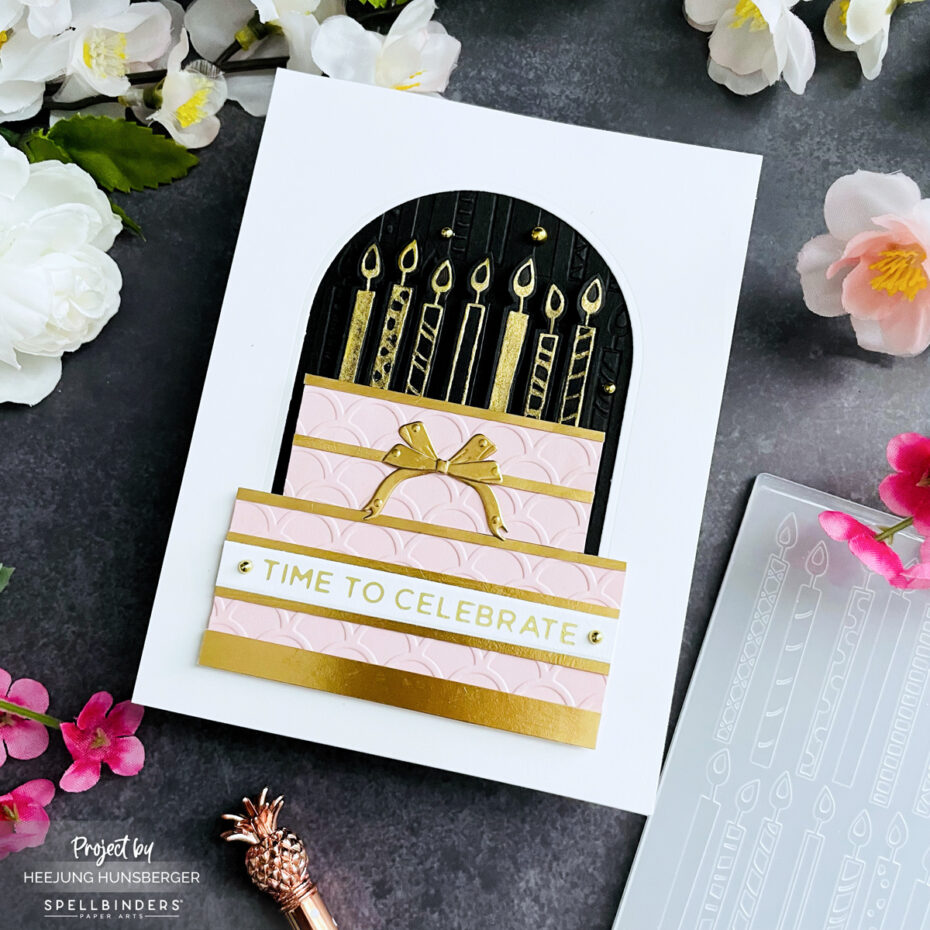 It could be any anniversary or wedding card. I added the bow from the Seasonal Deco die from the Country Road Collection.
Clear Stamp & Die, Today is All About You Card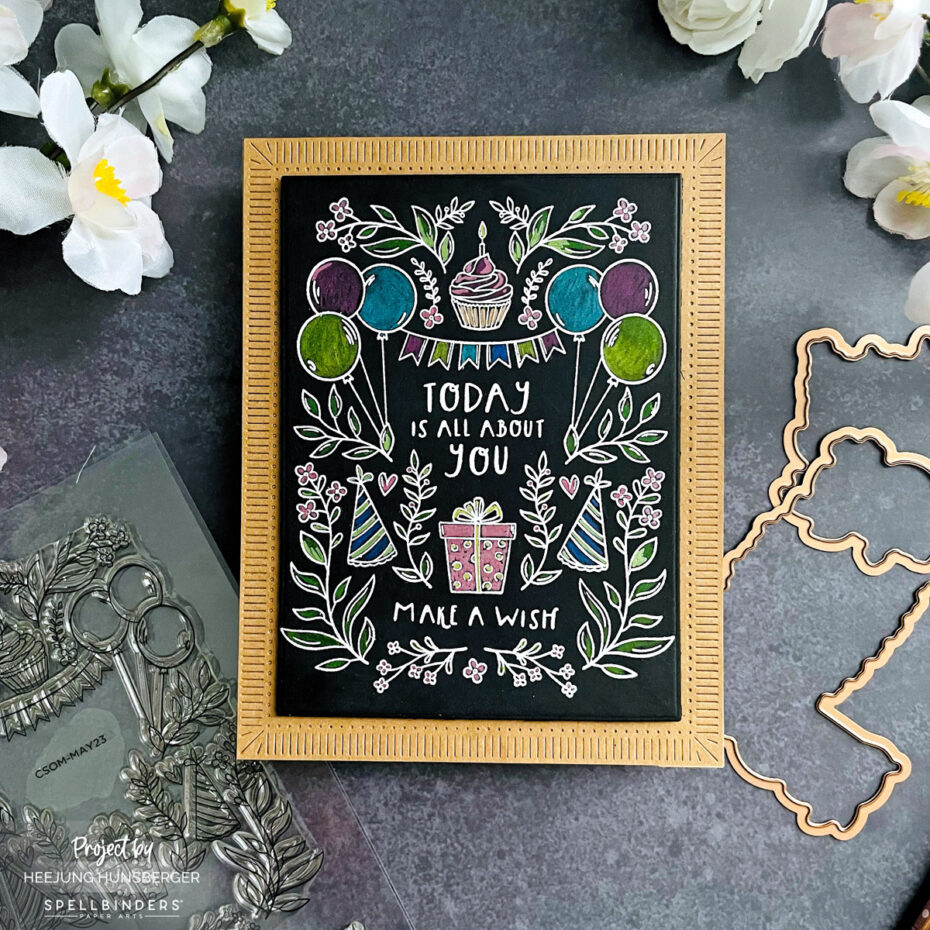 This card was inspired by a rustic Blackboard Menu Stand I saw in a restaurant. Finding inspiration in unexpected places sparks creativity as it did for me.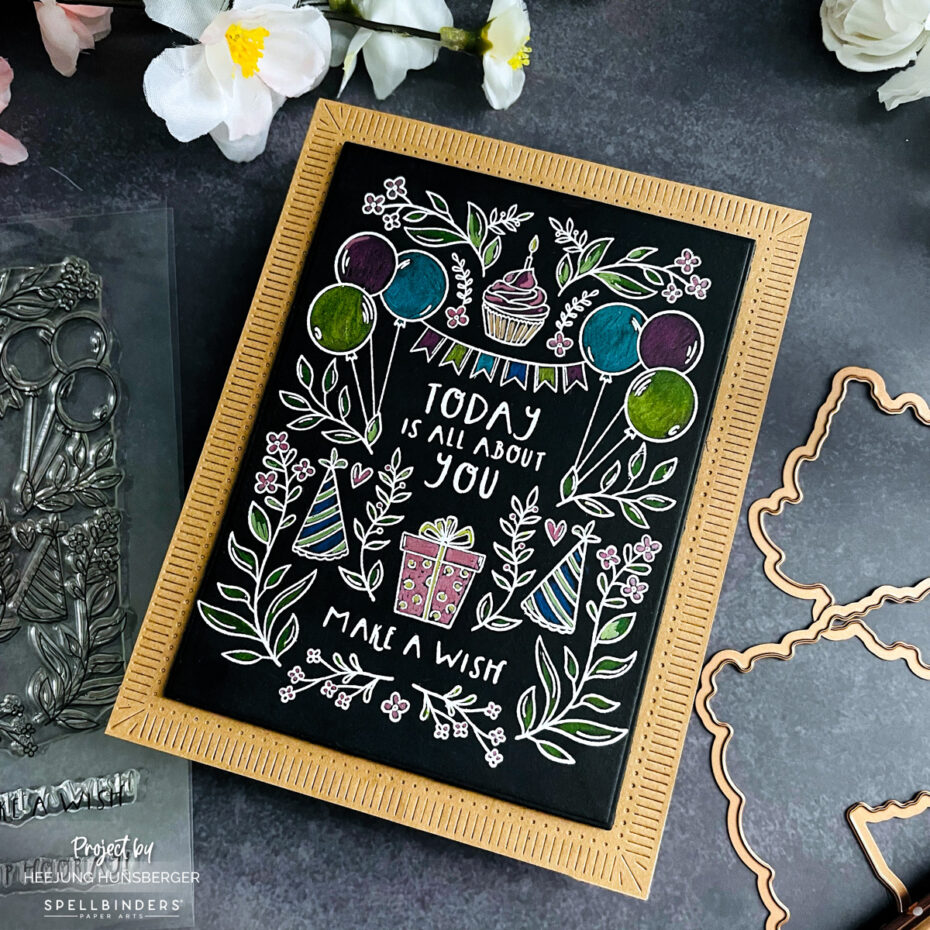 I experimented with coloring heat-embossed images using colored pencils. Coloring on black paper was a bit challenging as some colors didn't show up well. I used metallic markers to add extra shine and dimension. Despite this, I created a unique piece of art that I'm proud of. It's good to be flexible and creative when crafting, and I'll try new techniques and materials in the future.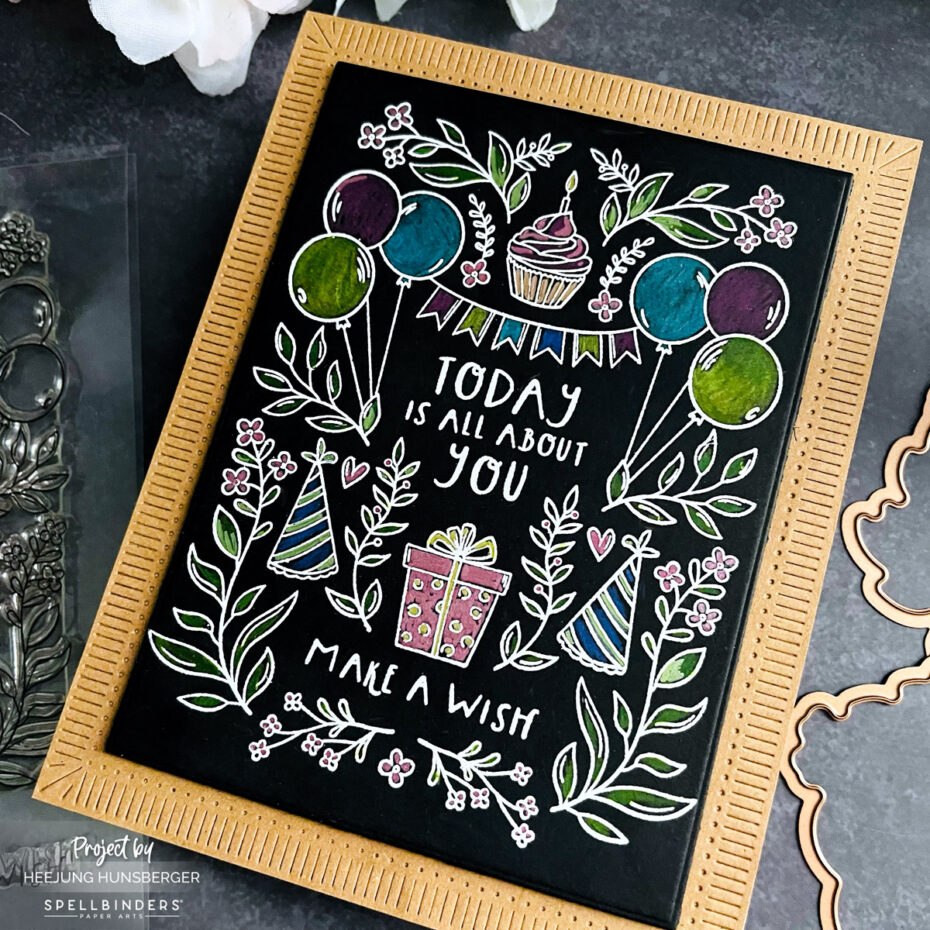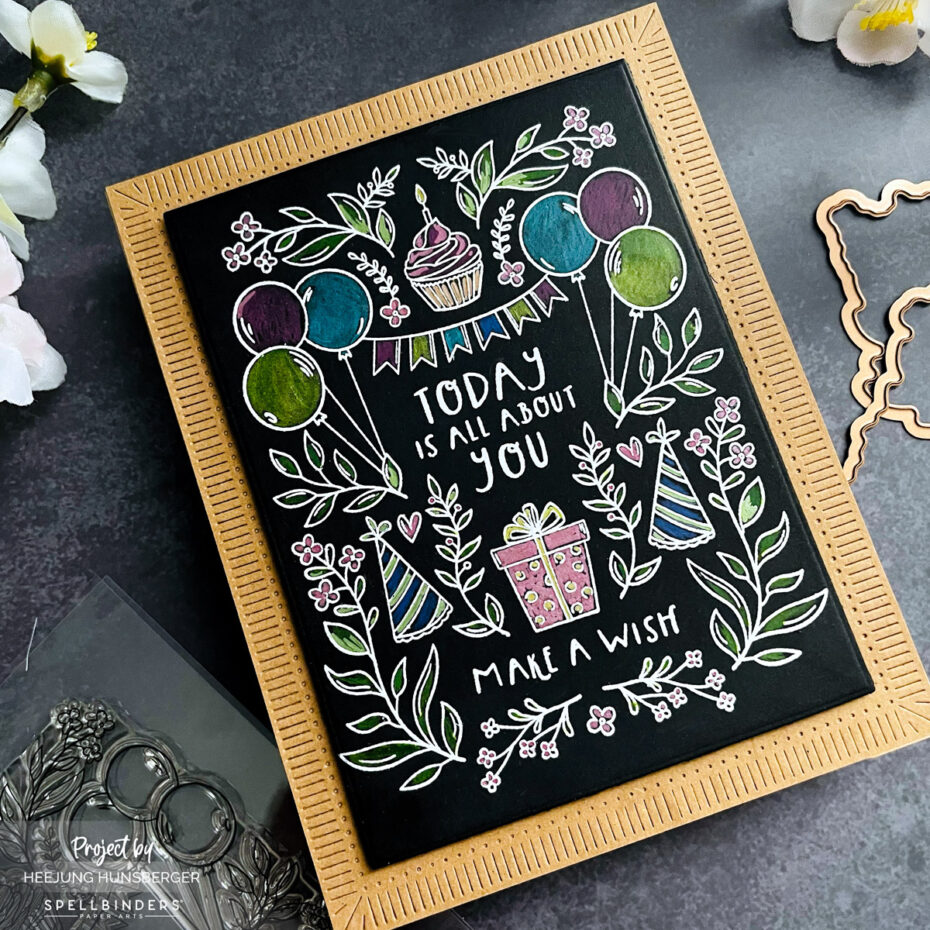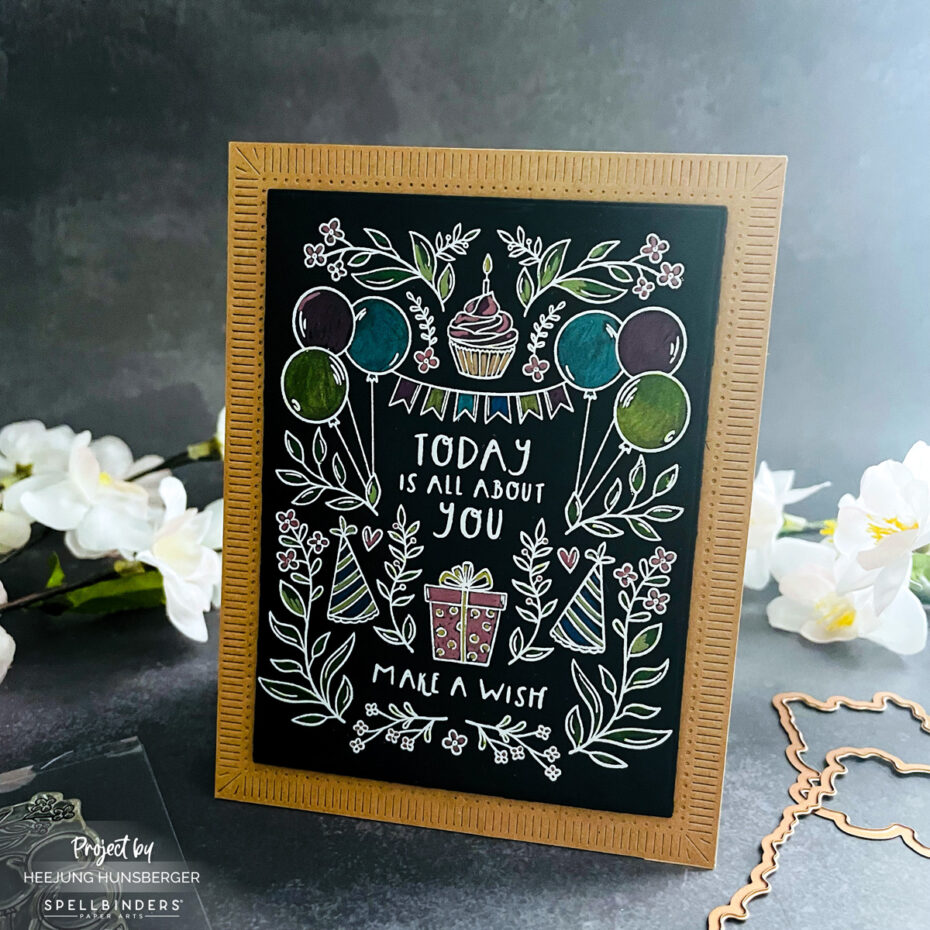 Over the weekend, I experimented with card-making techniques including embossing and using Clear Stamp Club of the Month on Black Card Stock. Each card had its unique charm and personality, and I loved the creative liberty that came with the whole process. It was a remarkable experience, and I can't wait to share my creations with my loved ones. Overall, it was an incredibly fulfilling weekend.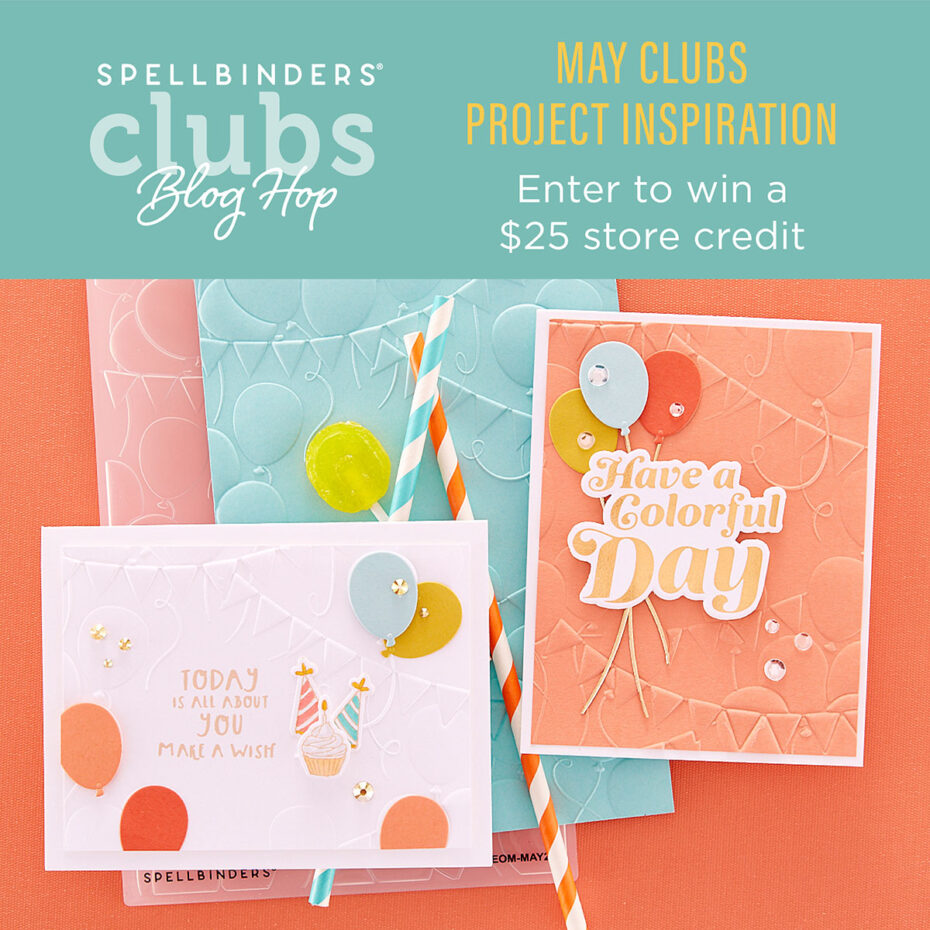 To celebrate this release, we are giving away a $25 gift certificate to 3 lucky blog readers – selected from the comments on our blog. Giveaway closes on Sunday, May 21st, 11:59 pm MST. The winner will be announced in this blog hop post the following Wednesday. The winner is responsible for shipping costs, duties, and taxes.
Please note, store credit (gift certificate) cannot be applied to Club Subscriptions. Store credit can be applied to shop past Club products, Club extras and regular releases.
If you missed any of my other May 2023 Embossing Folder Club projects, you can CLICK HERE for more details!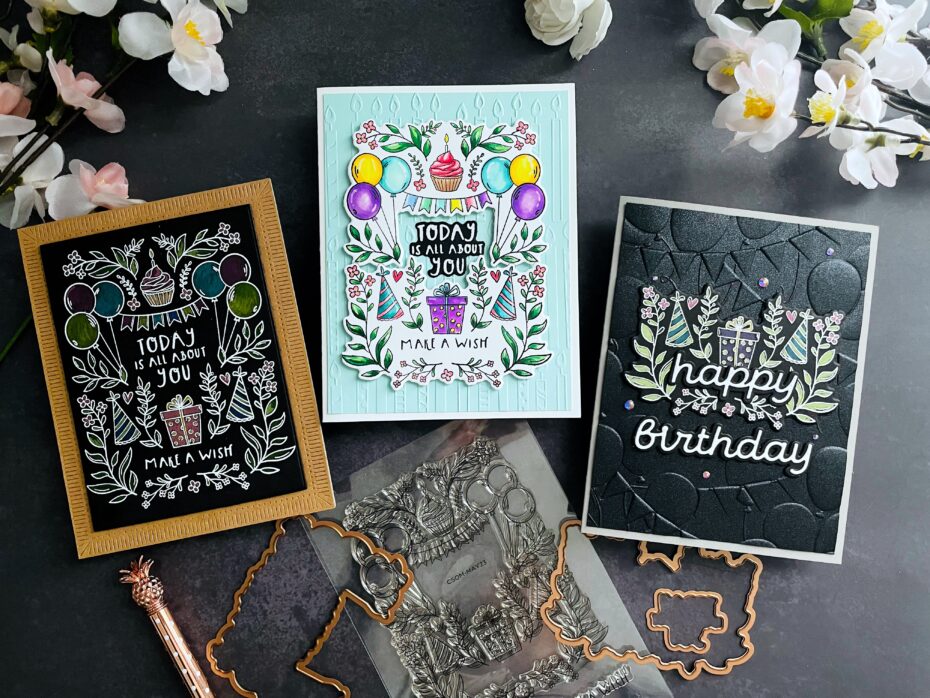 That's all for today.
I hope you enjoyed this post and give you inspiration.
Thank you so much for stopping by!
Heejung
Affiliate links apply at no extra cost to you. Thank you for your support!