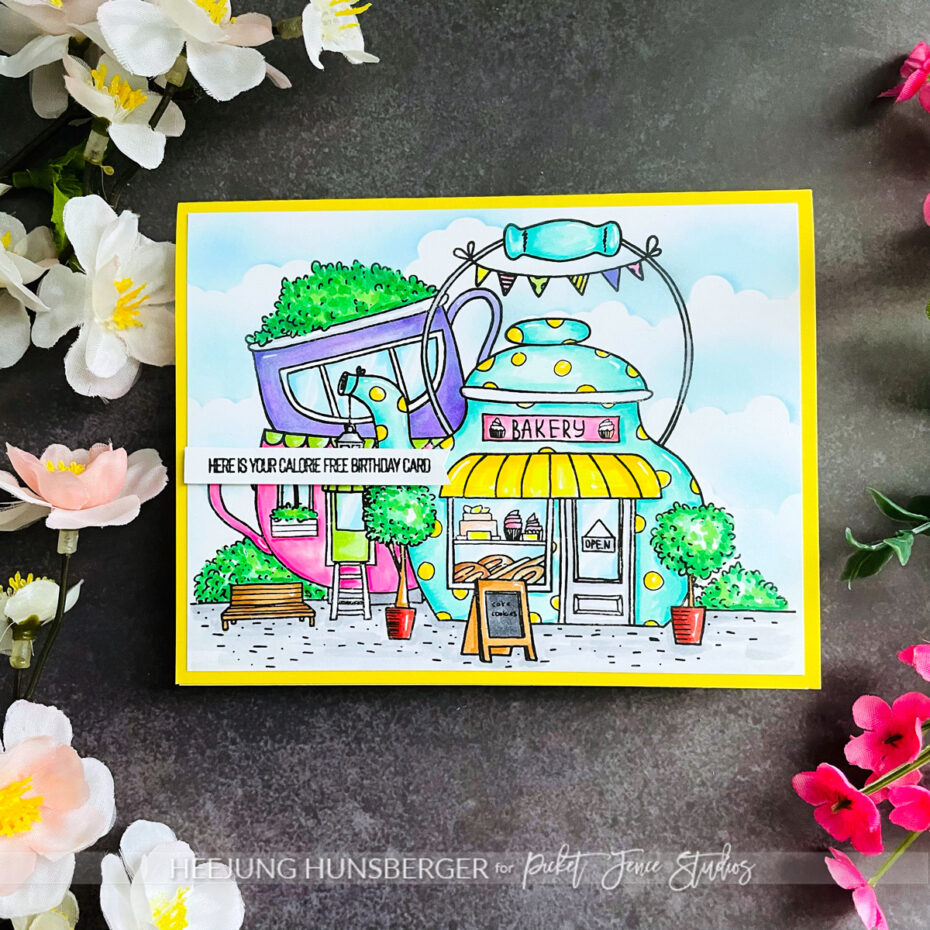 Hello Crafty Friends,
I made a colorful card featuring the Bakery Stamp from Picket Fence Studios.
This stamp set is one of the new April releases from Picket Fence Studios.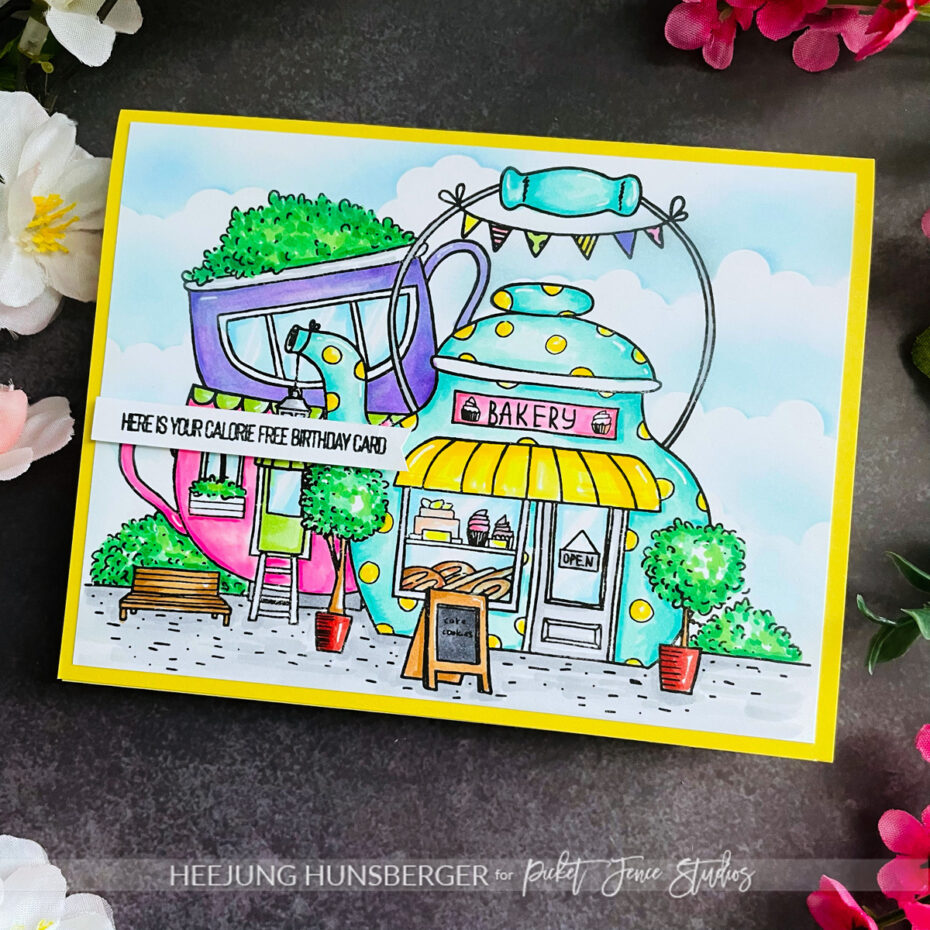 I used Copic Markers to color the images.
I wish this beautiful bakery is in our town in real life. I love the teapot shape bakery and teacup building.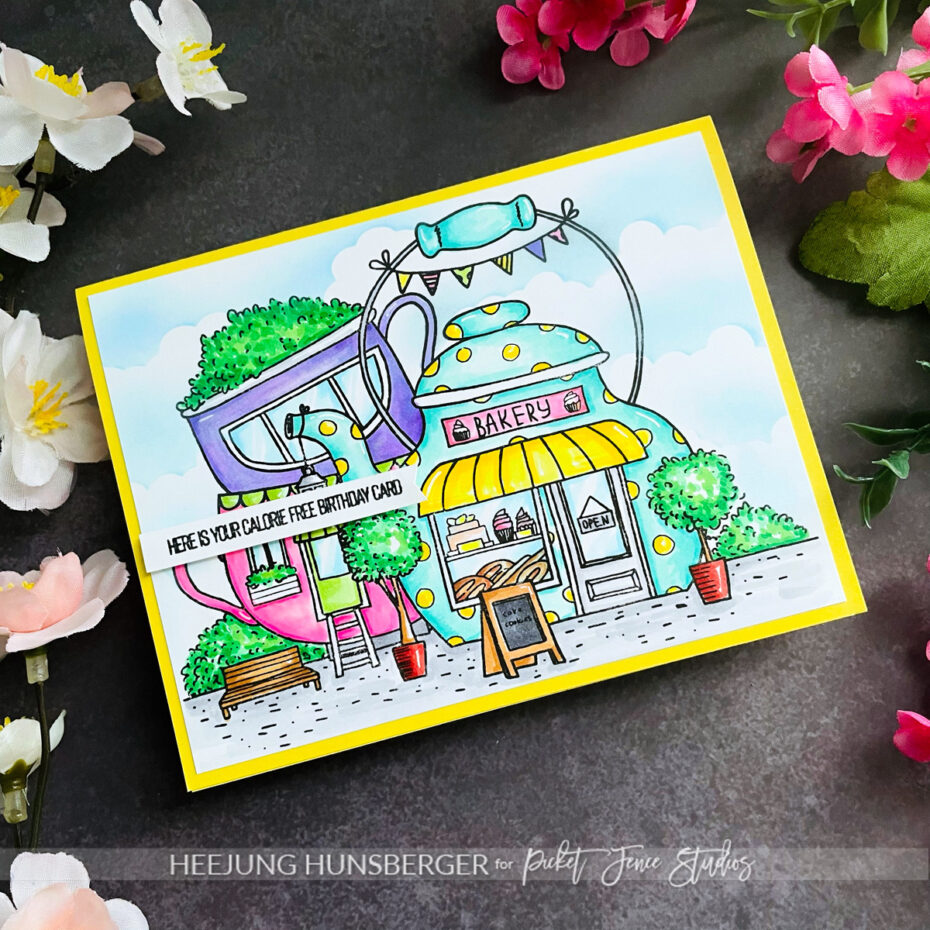 That's all for today, I hope you enjoyed this post and give good inspiration!
Thank you so much!
Heejung
Affiliate links apply at no extra cost to you. Thank you for your support!