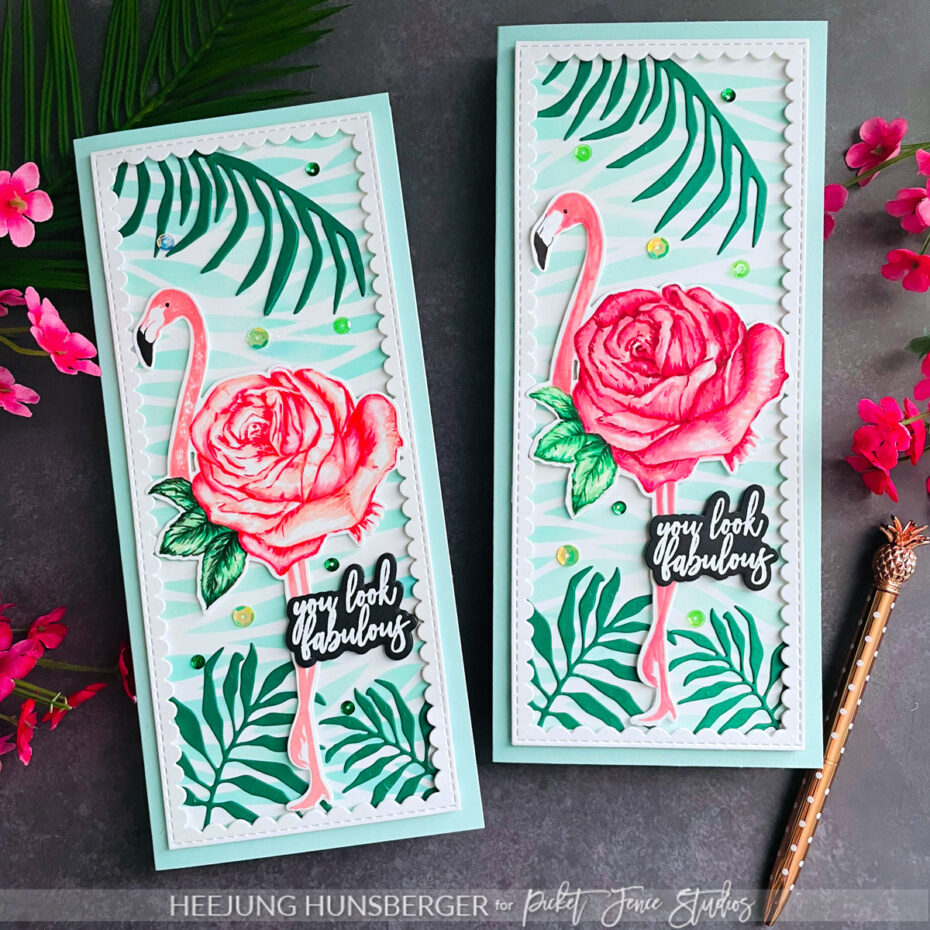 Hello Crafty Friends,
So excited to share these beautiful flamingo cards featuring the Fabulous  Flamingo Stamp set @Picket Fence Studios.
This stamp set is one of my favorites from the April new releases.
These two cards are very similar results, but I used different inks.
I used the Do-Si-Do ink color (Catherine Pooler Ink) for the left side ones, and I used the No Line ink for the right one.
I colored the Flamingo with Copic Markers.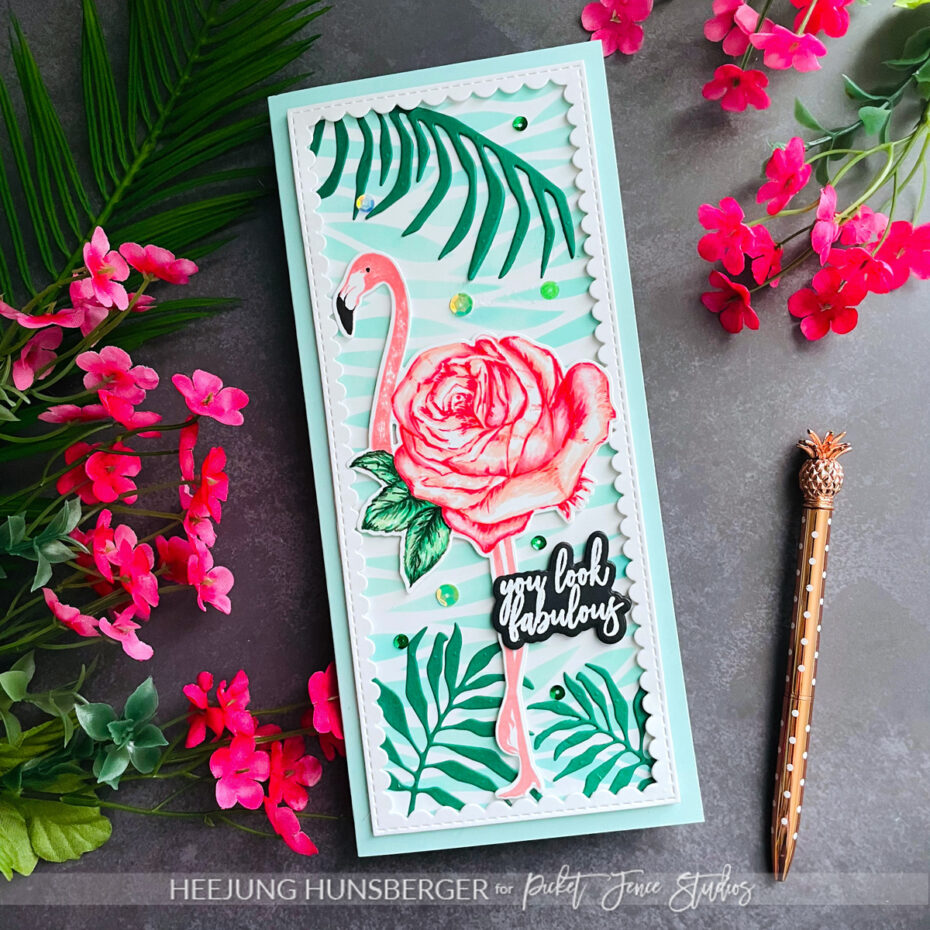 I was worried about coloring the leaves of the flower, but it was no problem to color green over the pink color base.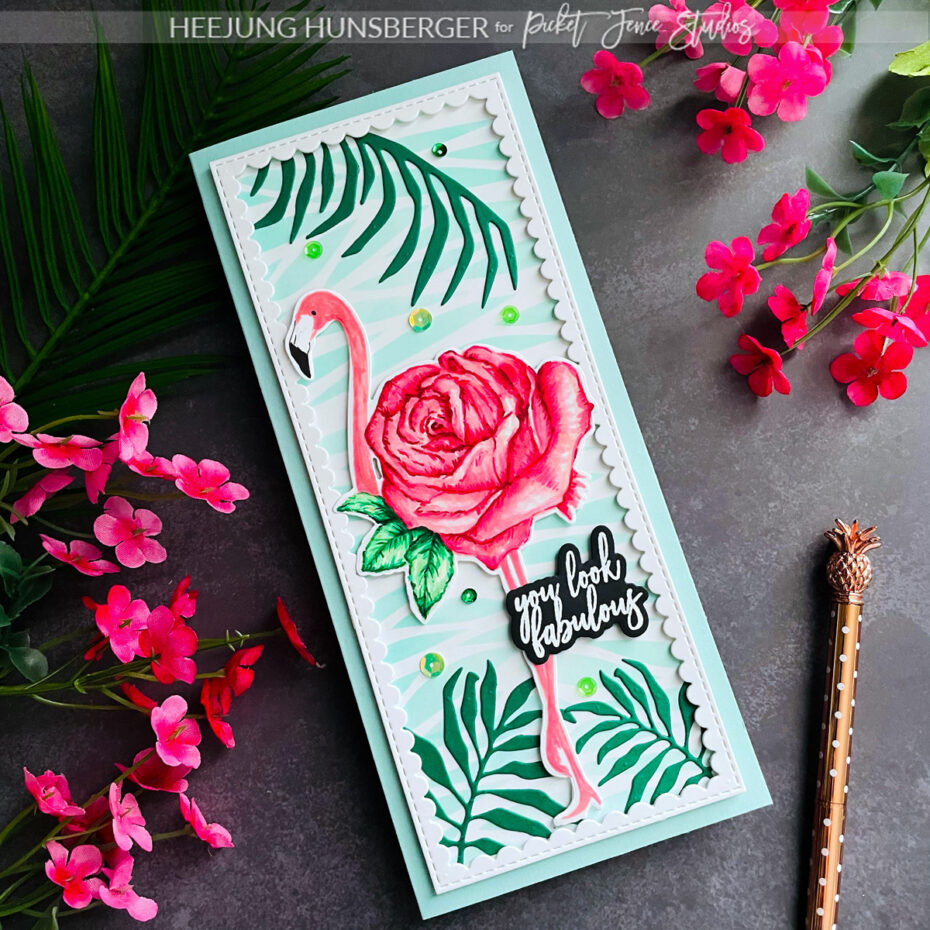 In my personal opinion, it is more difficult to color it. It needs more patience to color.
So as long as the base color is light, you can color it with a different color than the base.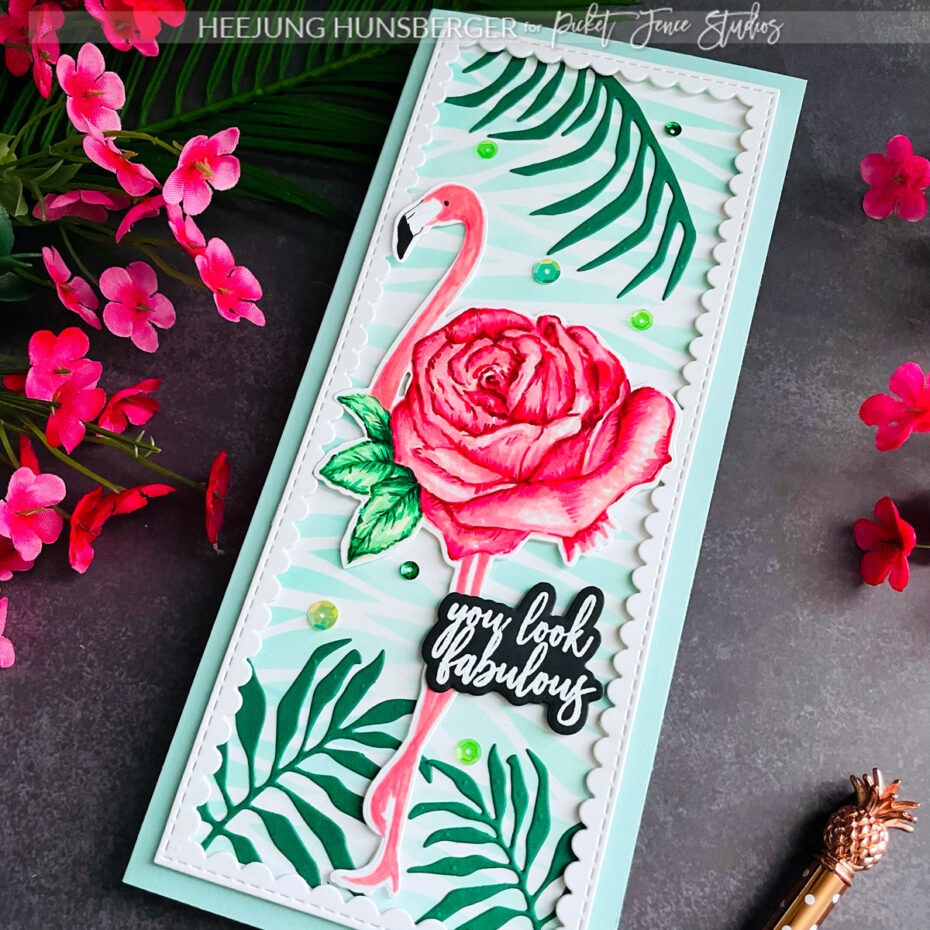 I think NO LINE INK should be used by coloring experts. I do not recommend it to beginners.
However, I had so much fun making these two cards with different inks used.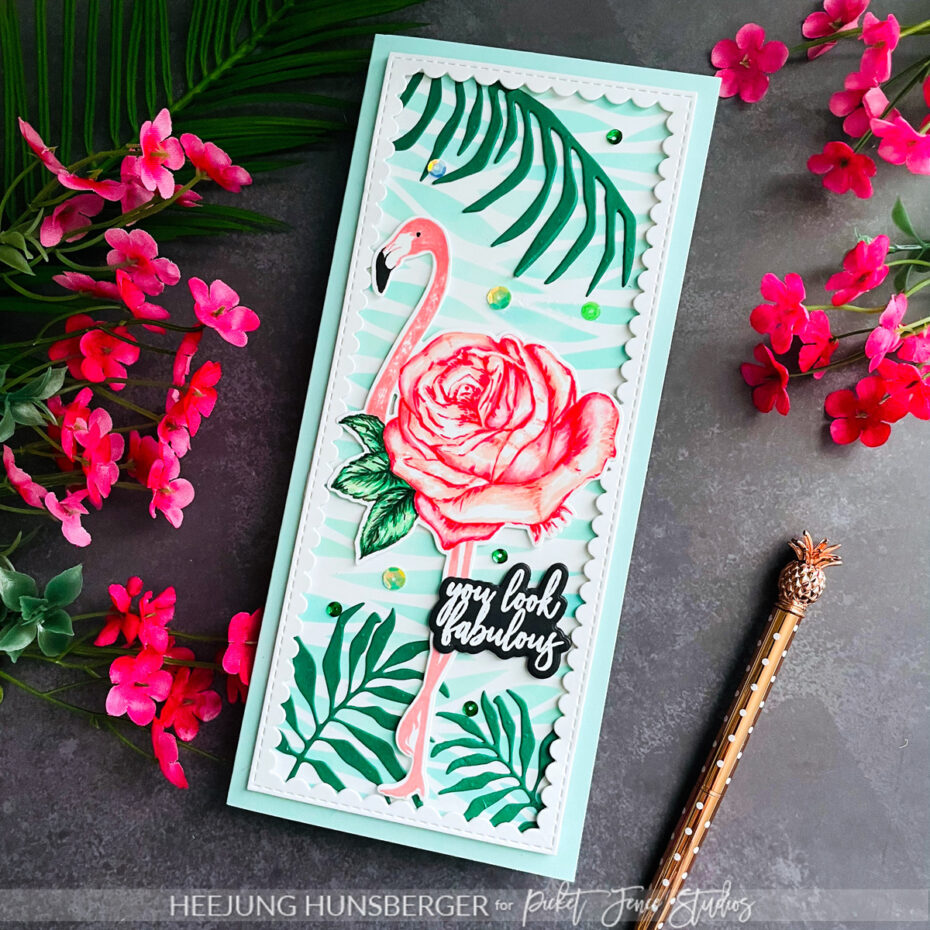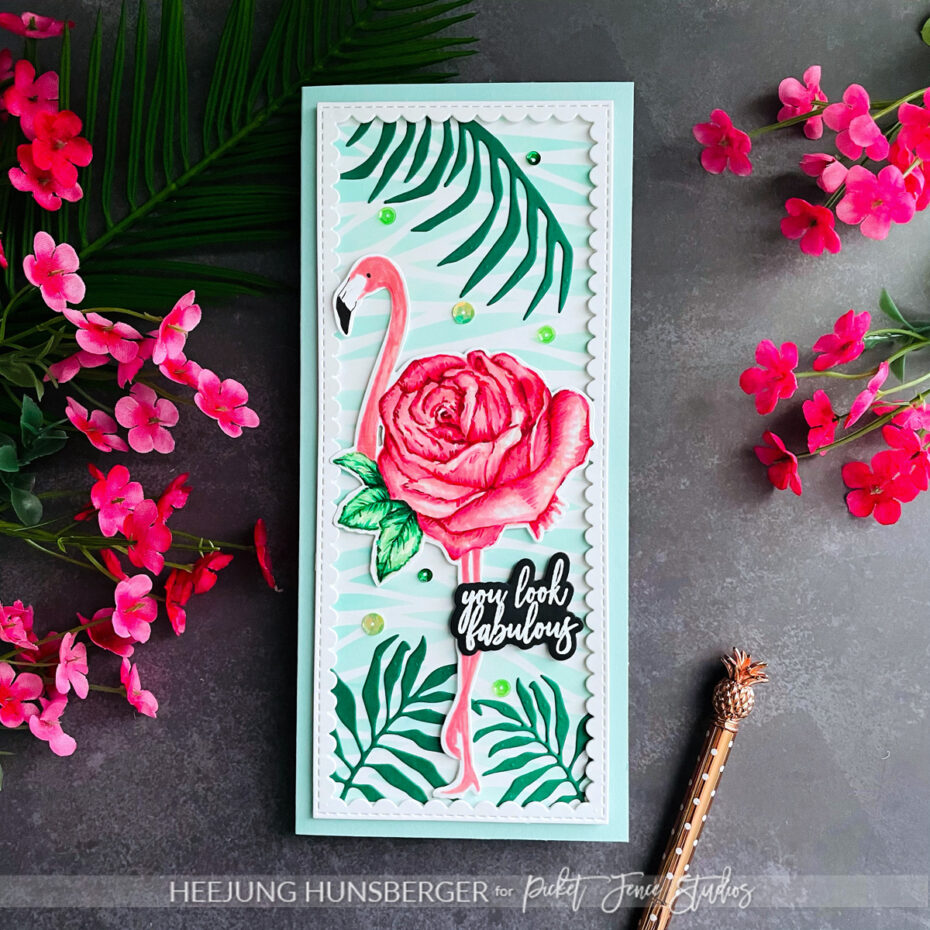 That's all for today, I hope you enjoyed this post and give good inspiration!
Thank you so much!
Heejung
Affiliate links apply at no extra cost to you. Thank you for your support!