PFS- Happy Father's Day Card
1. Simple and Easy way Father's Day Card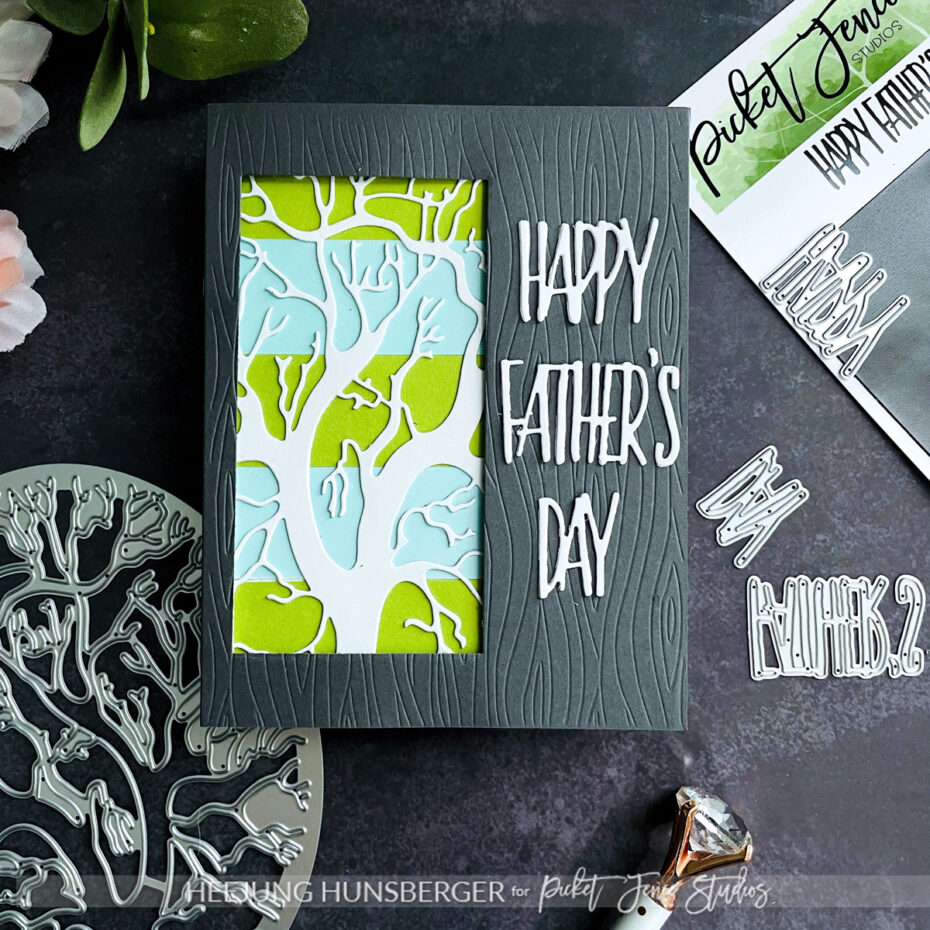 Hello Crafty Friends,
I want to share two Father's Day Cards featuring the Happy Father's Day Word Die @Picket Fence Studios.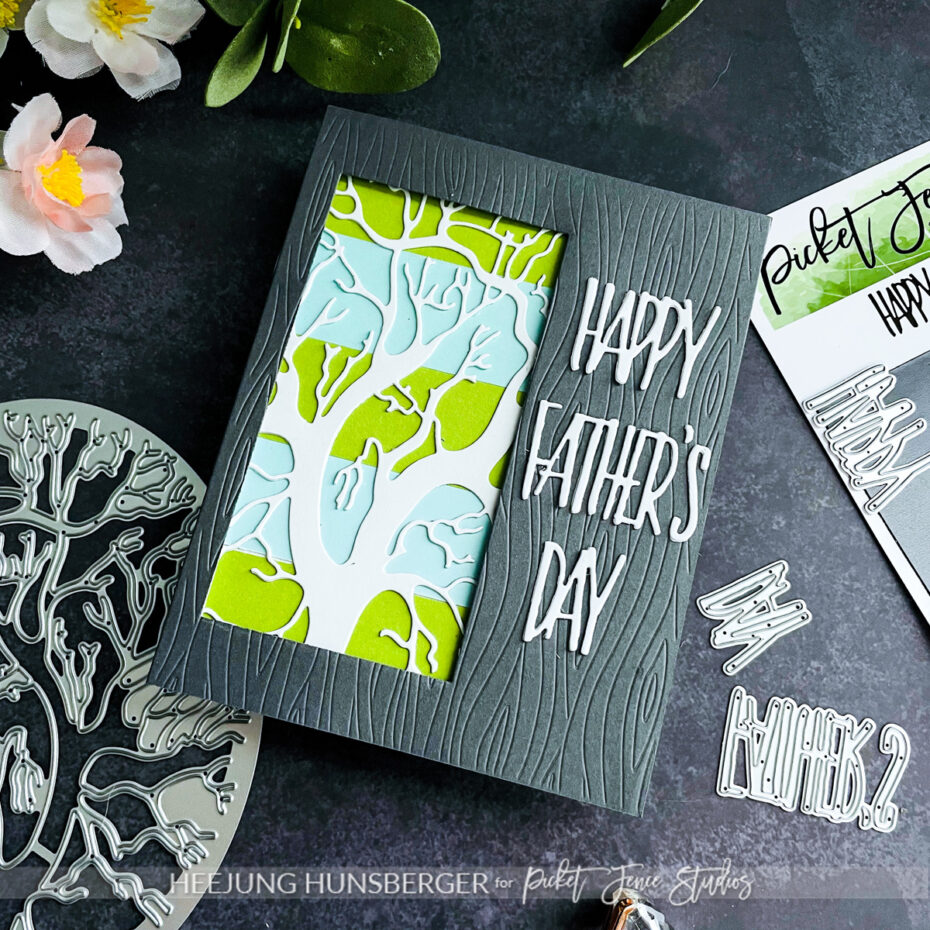 This card was made with only dies.  I used scrap paper on the background of the tree.
2. Forest Critters Father's Day Card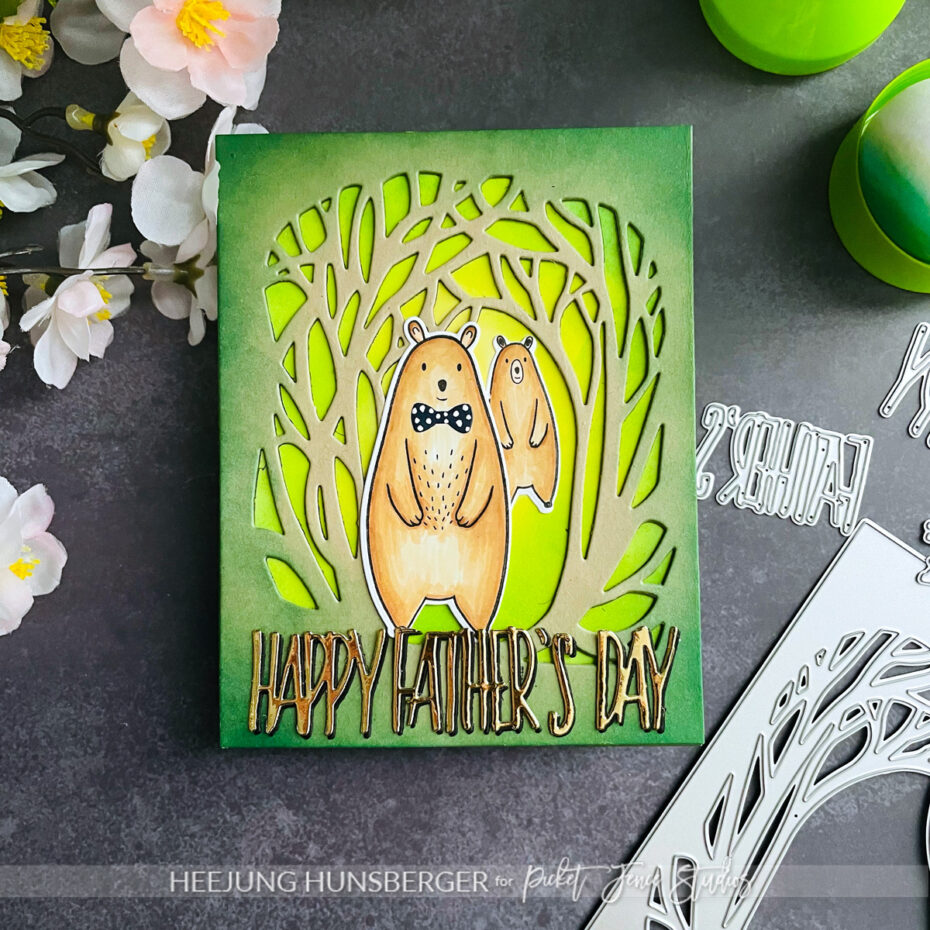 I wanted to bring a bear family on this card. The main character is a dad bear. and a little one is behind of him
I did color blending with blending brushes and Paper Pouncers on the background.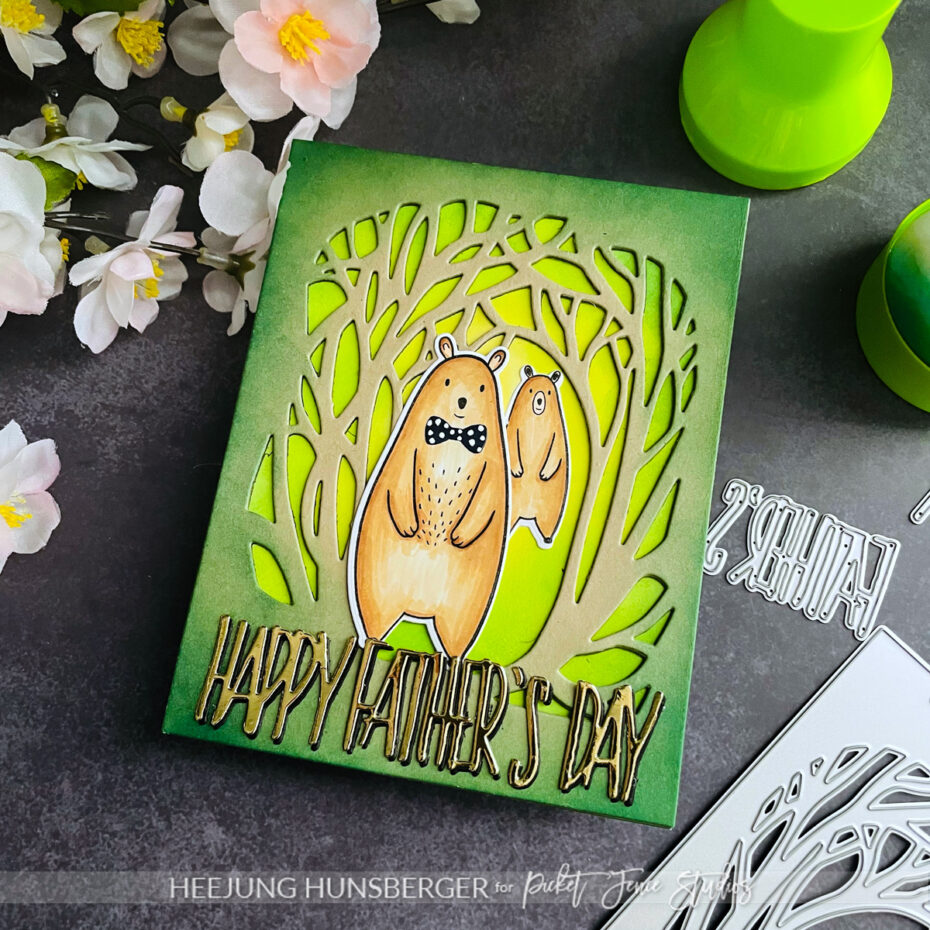 That's all for today, I hope you enjoyed this post and give good inspiration!
Thank you so much!
Heejung