A Little Mermaid Wiper Card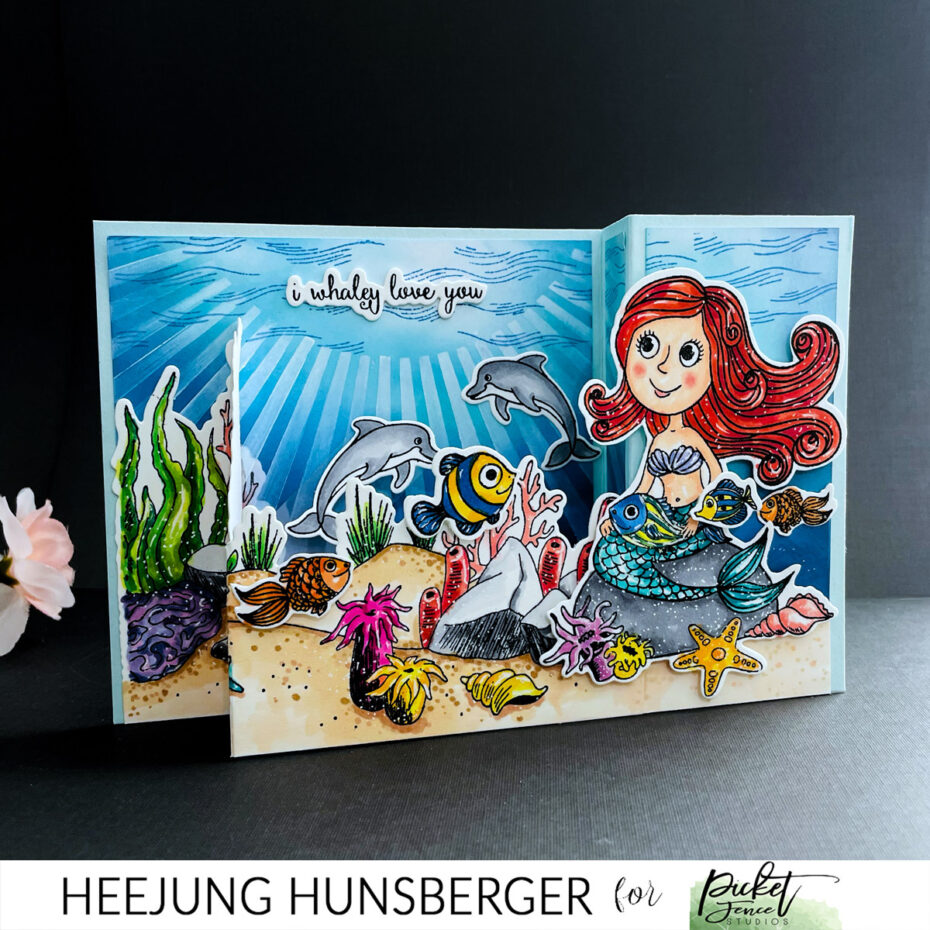 Hello Crafty Friends,
I made another wiper card featuring the We are Fishy Lot stamp set, one of January's releases @Picket Fence Studios.
This We are Fishy Lot stamp set is a large version of one mermaid image from the More Fishy Lot stamp set.  
The mermaid is one of my favorites so I was so happy to have a bigger size of the mermaid.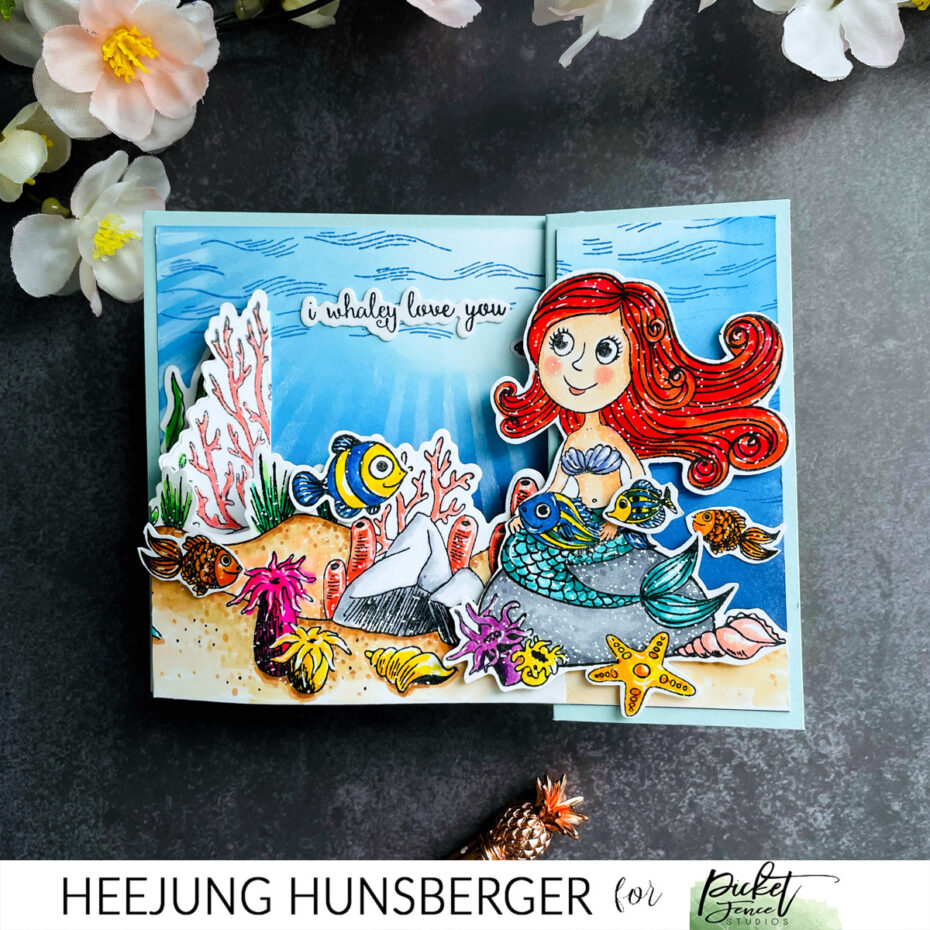 This card fits the A2-sized envelope.
when the card is folded, you can see the dolphin.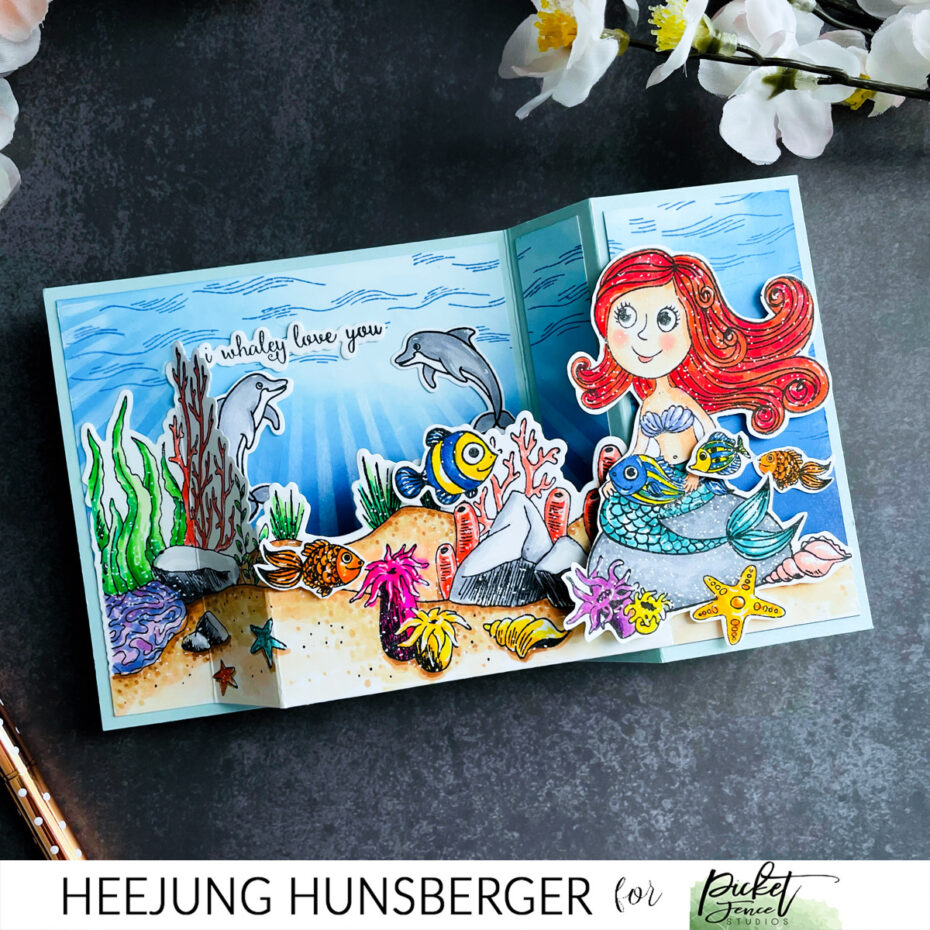 You can see the dolphins when opens it up!
I love to make interactive cards with beautiful stamp sets like the We are Fishy Lot Stamp set.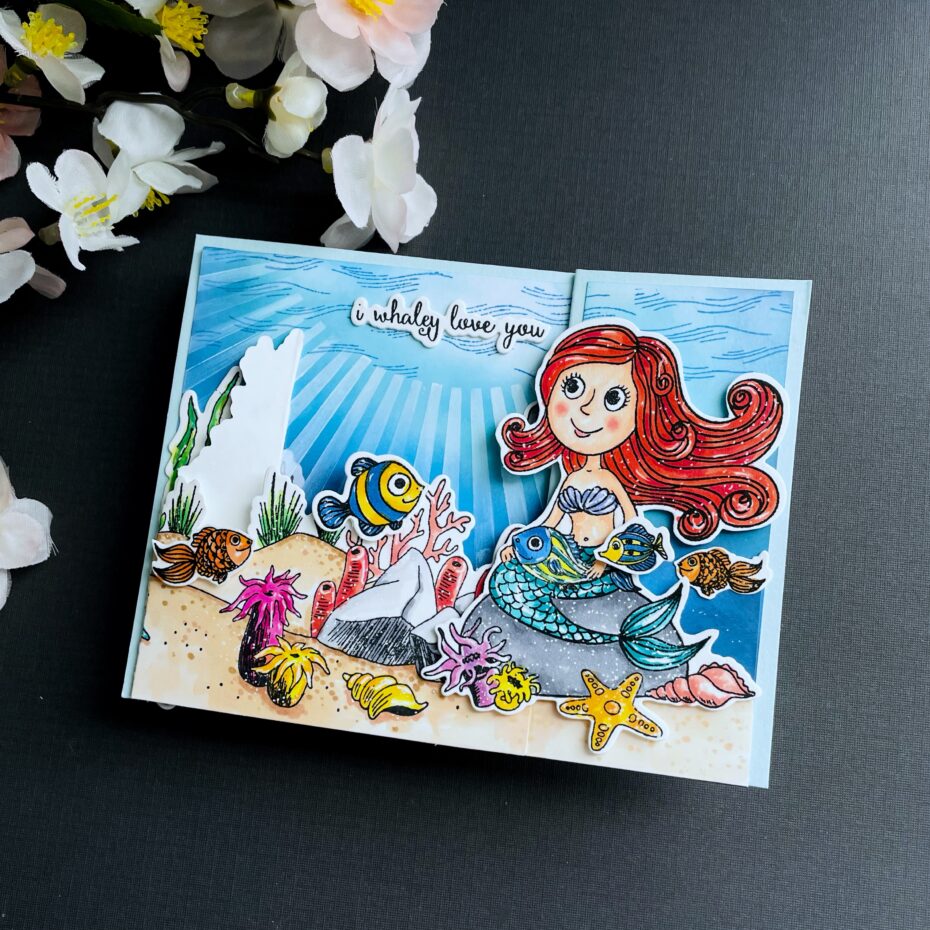 When I made this card first.
I didn't like the blank section when it folded.
So I had to add a mirror image to cover it up.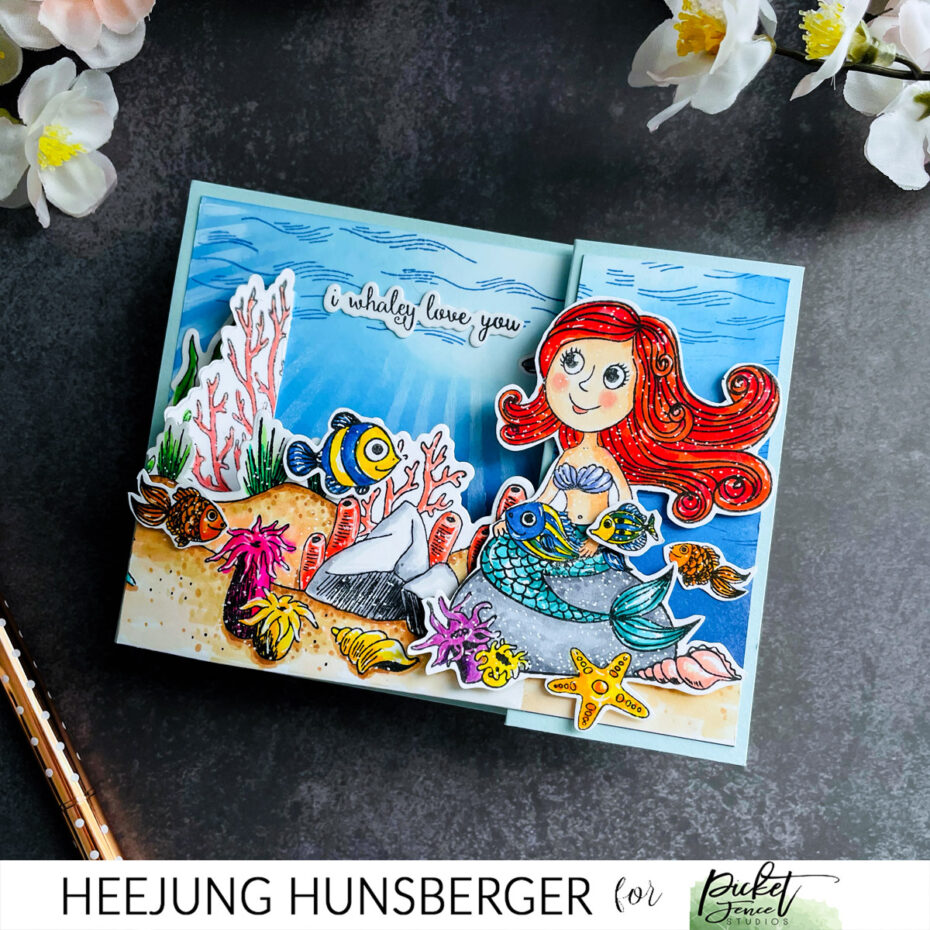 See, how looks better with the mirror image!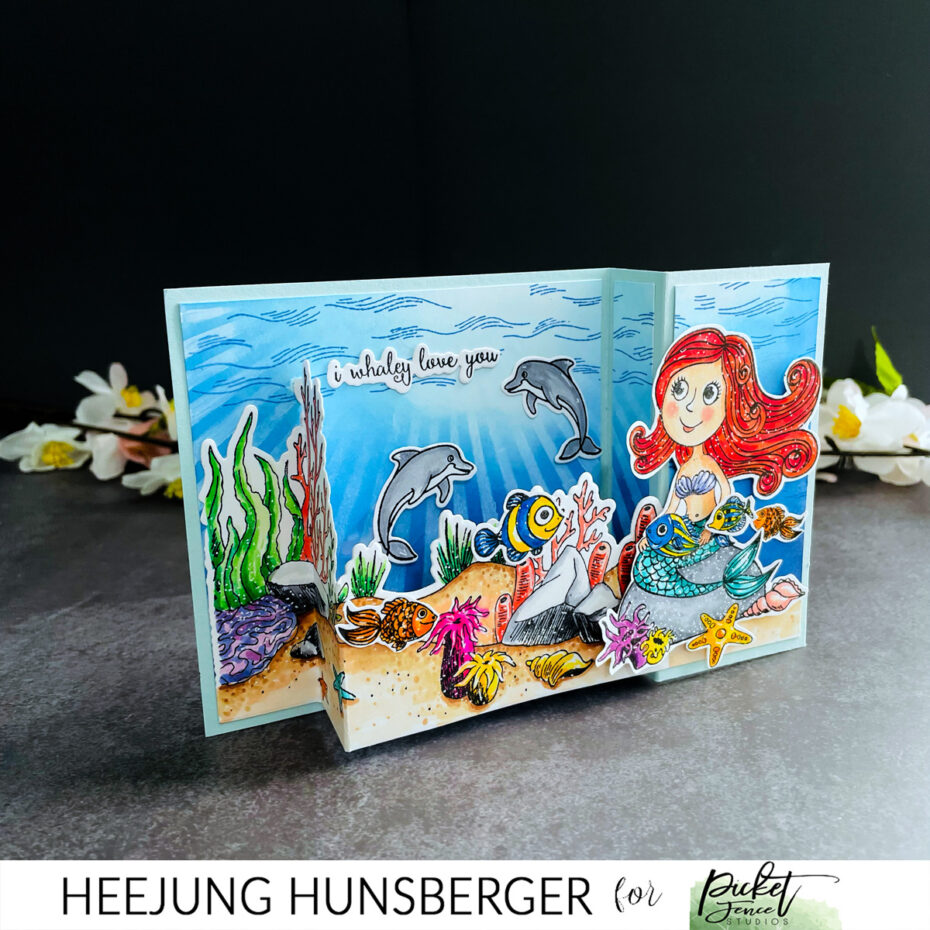 That's all for today.
I hope you enjoyed this post and give you inspiration.
Heejung
Affiliate links apply at no extra cost to you. Thank you for your support!