Spellbinder's Christmas Card Series- Parcel & Post Mail Box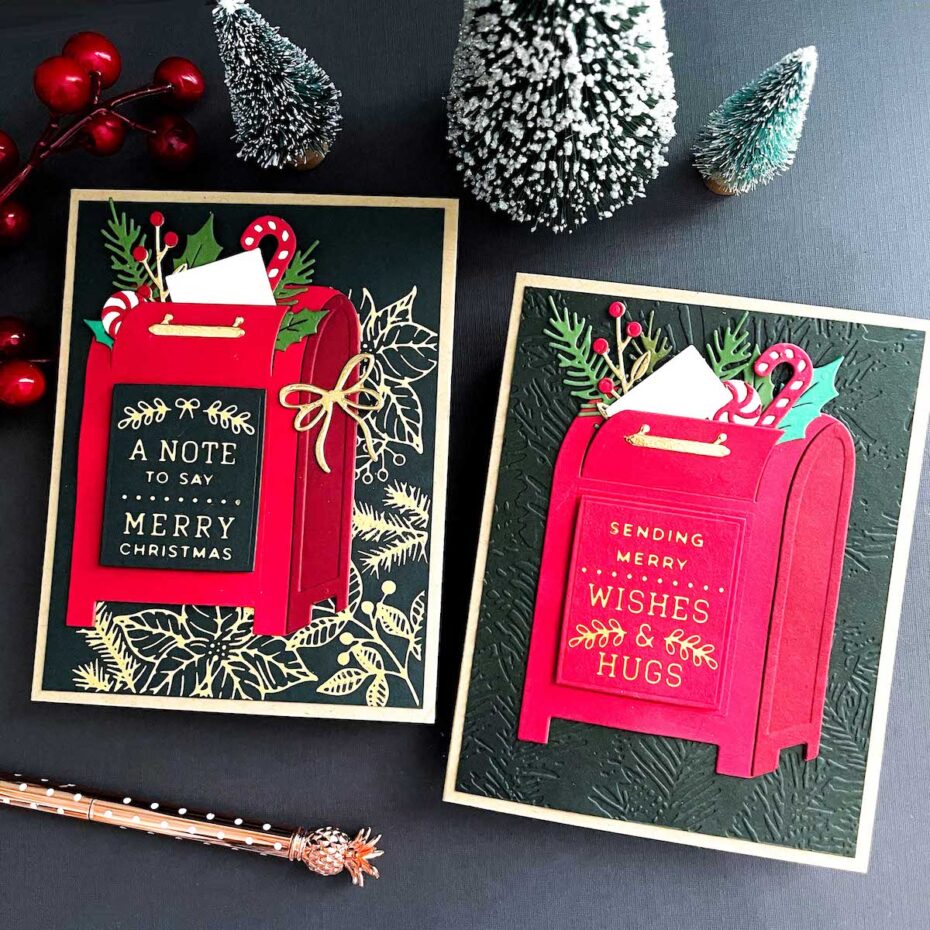 Hello friends,
I share these lovely Christmas Greeting Cards featuring Parcel & Post Mail Box die set @Spellbinder's.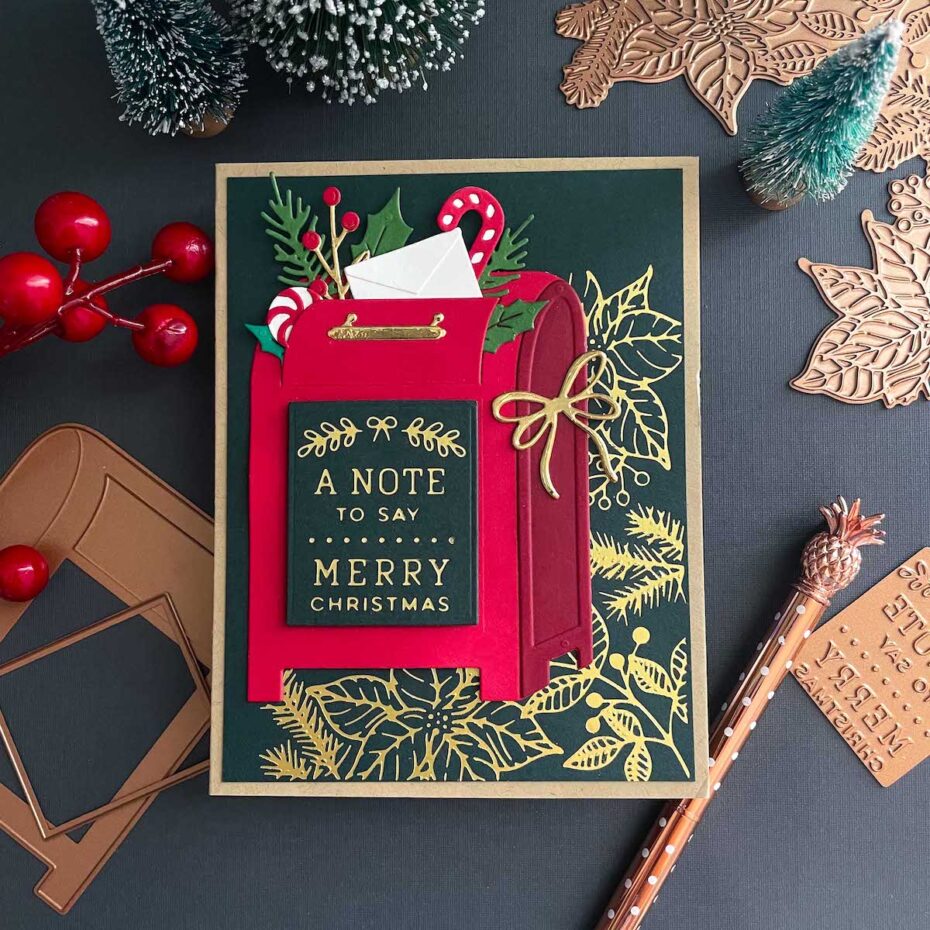 I enjoyed making these cards because I love to try new things like the hot foiling skill.
I purchased the Holiday Background Hot Foil Plate last year's Christmas Sale. I want to use the plate again with the new die set calls " Parcel & Post Mailbox"
Also, I decorated with holy leaves and candy cane featuring Parcel & Post Christmas Decorations dies.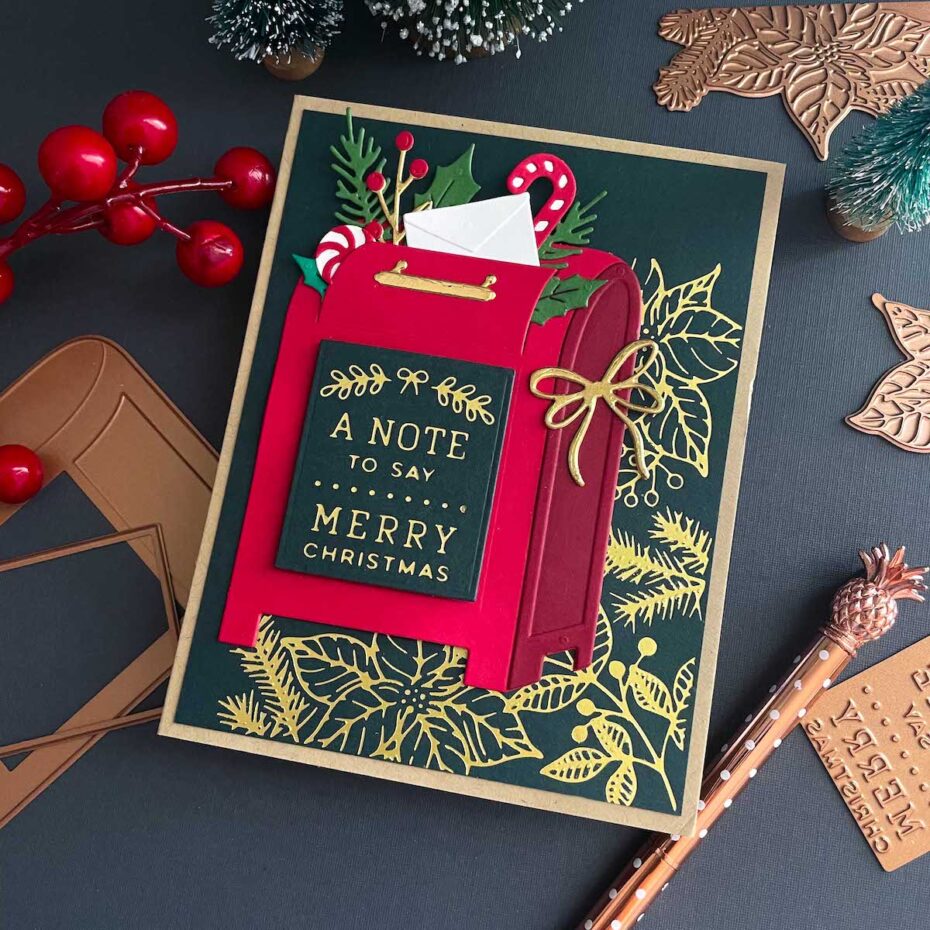 Also, this Parcel & Post Mail Box series has the Christmas Mailbox Greeting Hot Foil Plates as well.
I use one of the Greetings Hot foil Plate for the cards.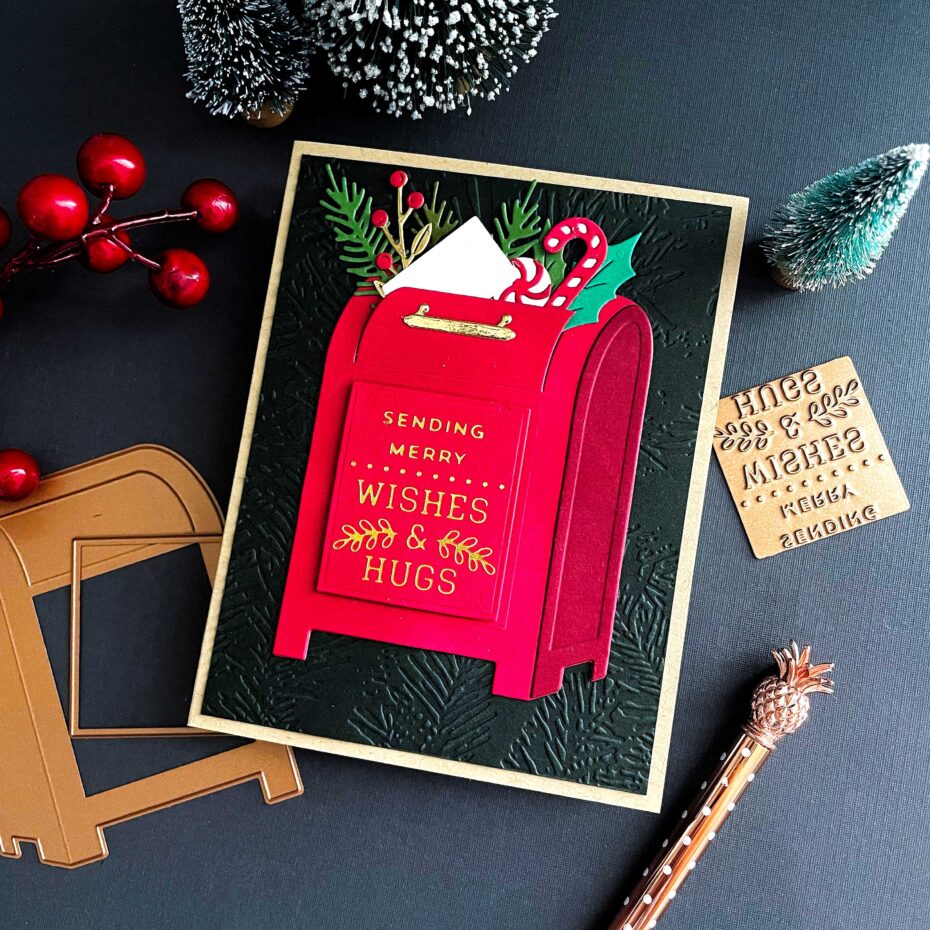 I also use the Forever-green Embossing Folder on the background.
And used same the greeting Hot foil Plate set but different color stock.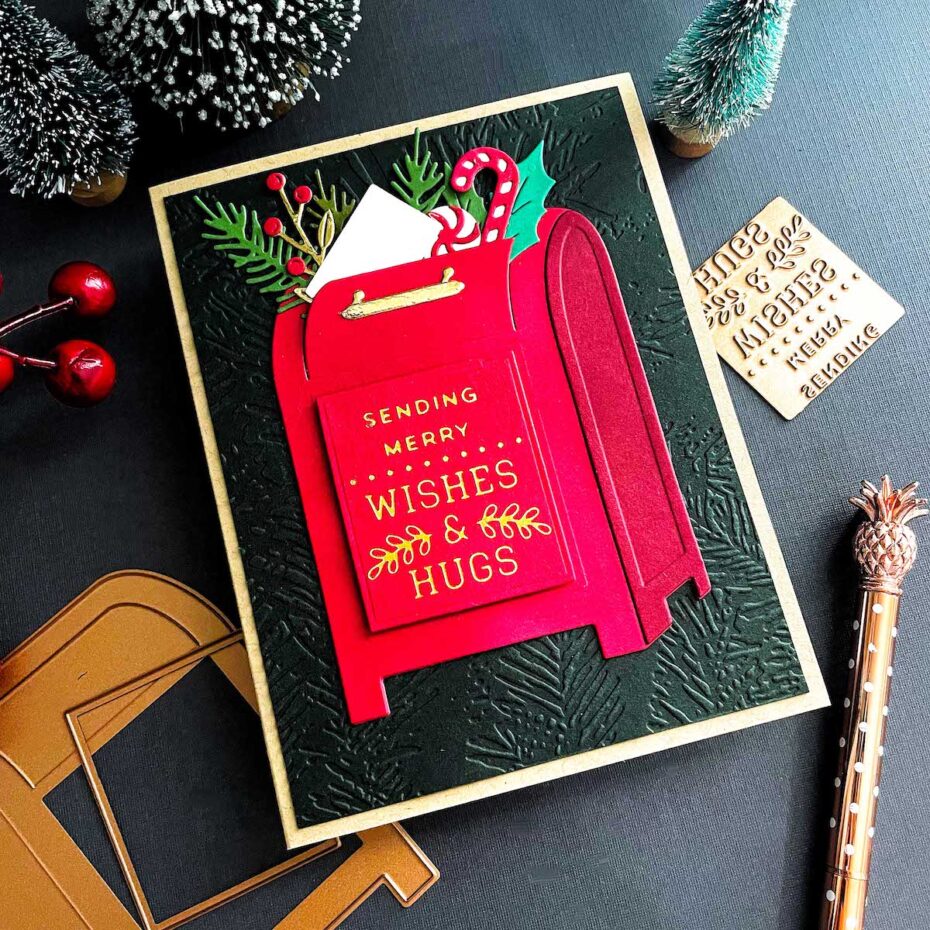 Both cards are a very similar design and color combination, some might like magnificent looks, and some might like a simple look, so I made two designs for each one.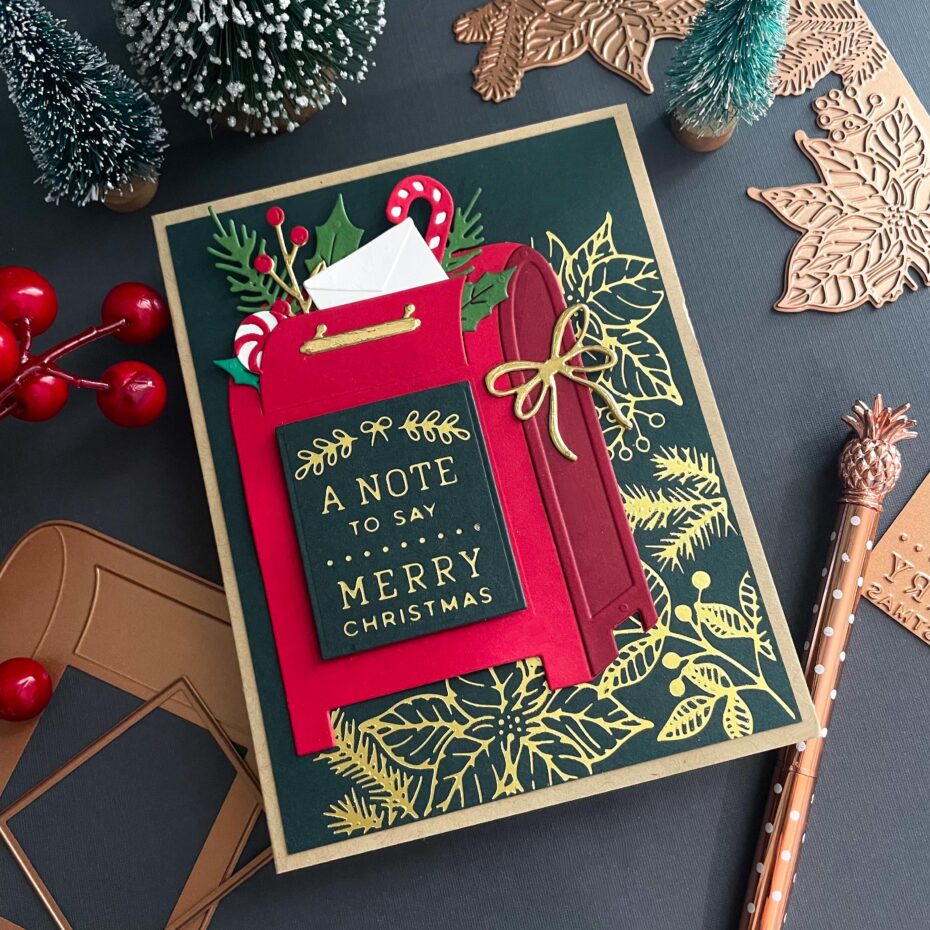 Thank you for stopping by!
Happy Stampping!