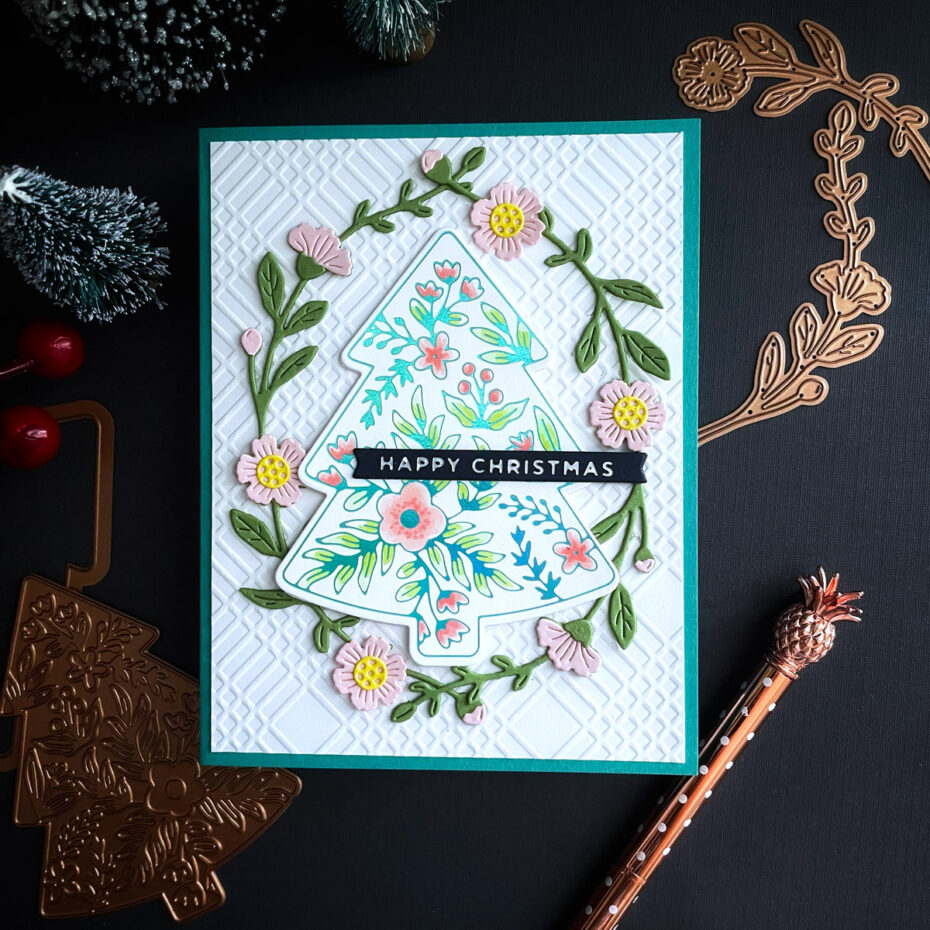 Hello, Crafty Friends!
I'm back to share another design card featuring the Blooming Tree Hot Foil Plate @spellbinder.
I purchased a light blue color foil last week, wanted to try to use this color foil for the blooming tree, and finally, I did it.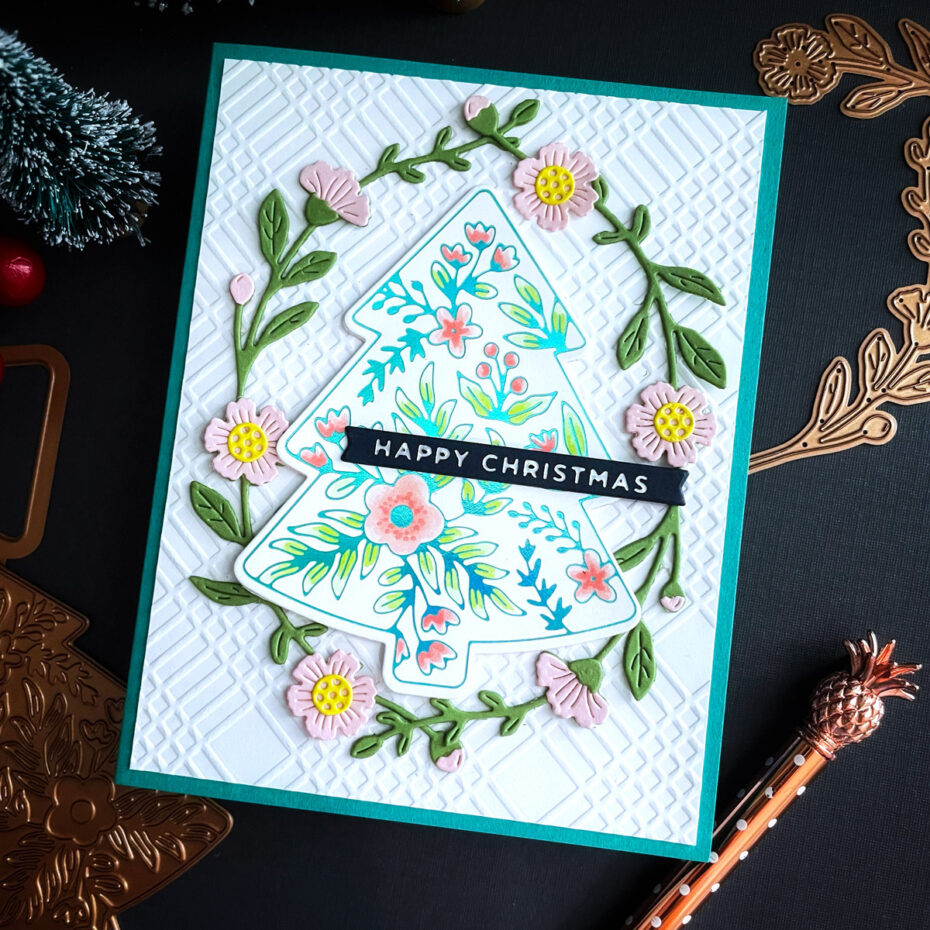 I decorated with flower wreath around the tree.
I colored with Copic markers lightly on the tree.
To add a texture to the background, I used the Diamond Plaid embossing folder.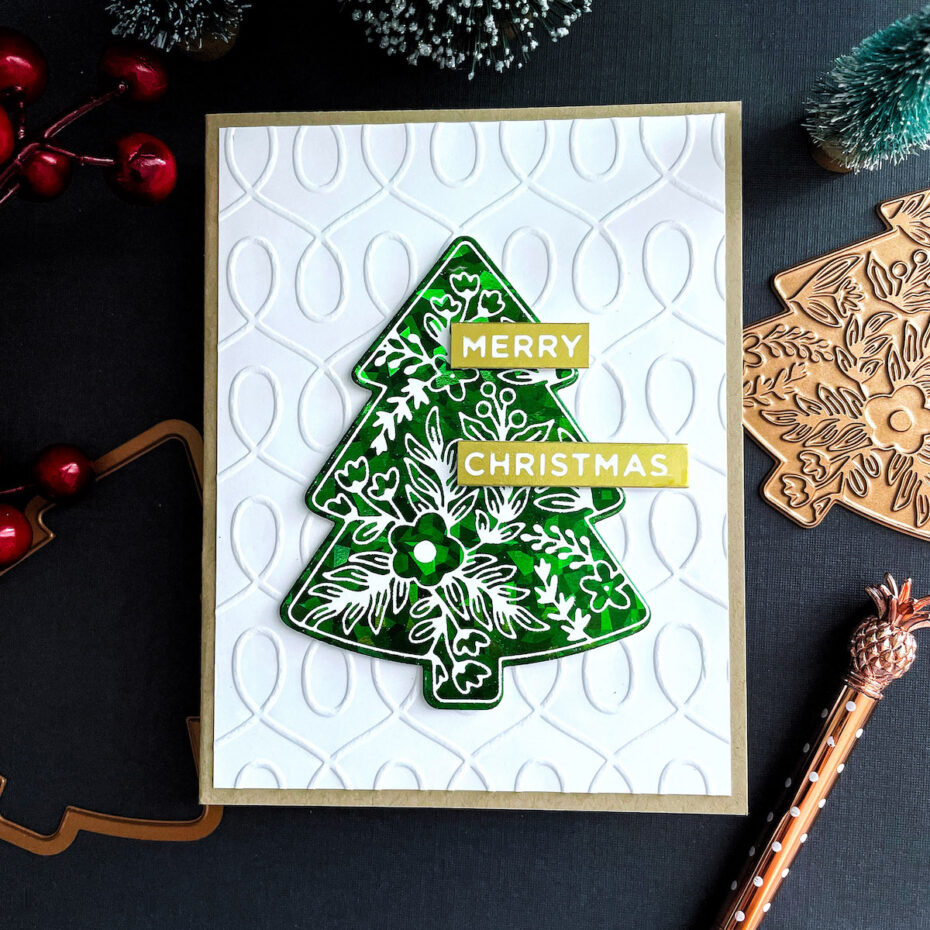 I used the solid hot foil plate for the tree. It felt so great to reuse the foil.
For my personal preference, I like the solid green tree in the above picture.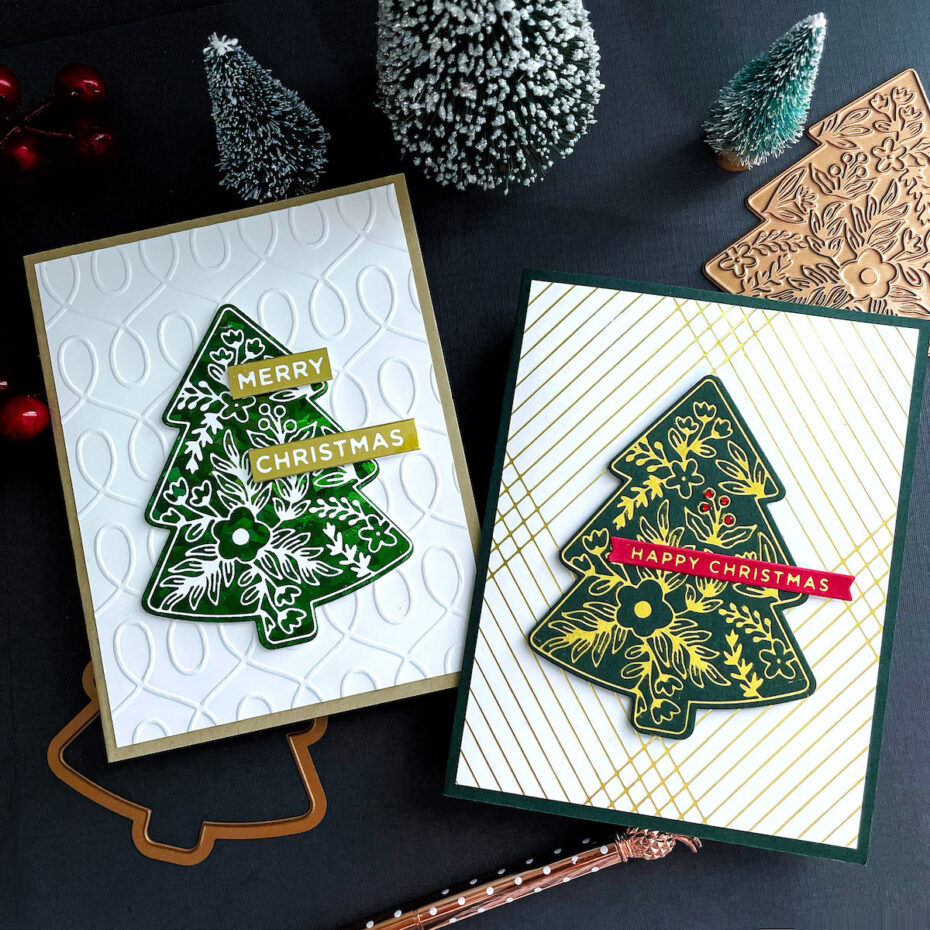 You can see the difference between the Gold foiling tree on the dark green card stock and used leftover foil on the solid hot plate, foiling on the white card stock.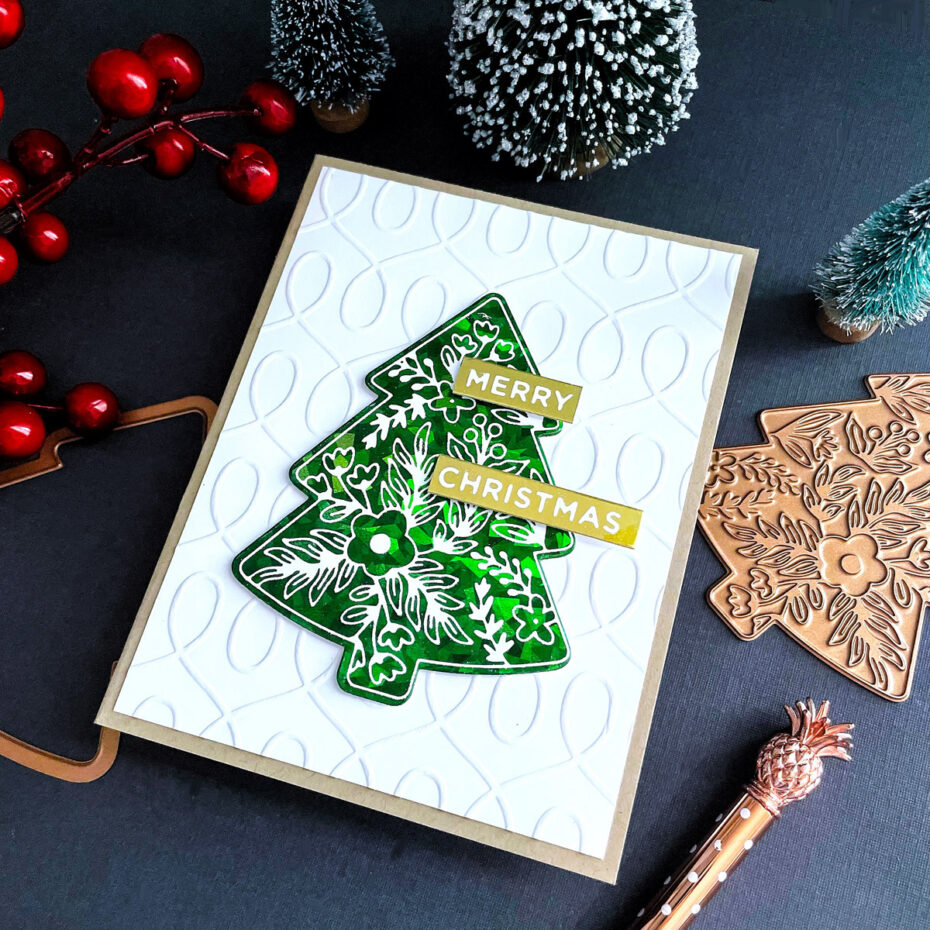 To add a texture to the background, I used the Loops embossing folder.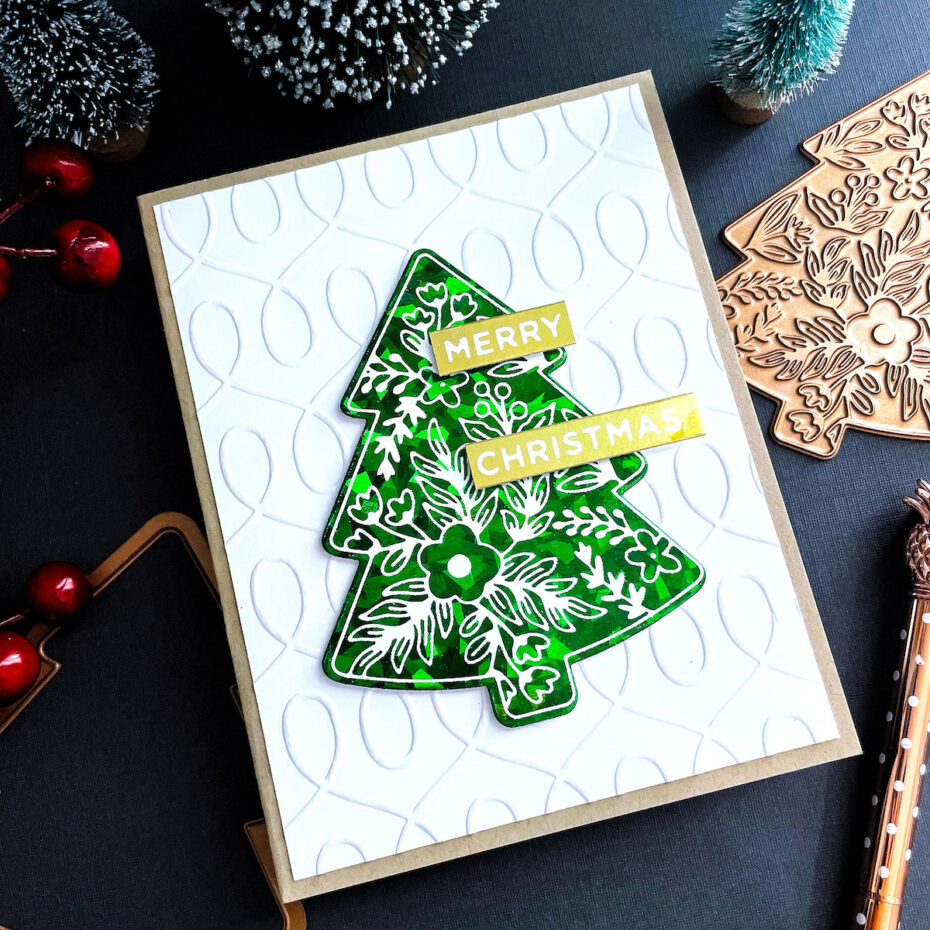 For the sentiment, I used another used sentiments gold foil with the solid plate on white card stock.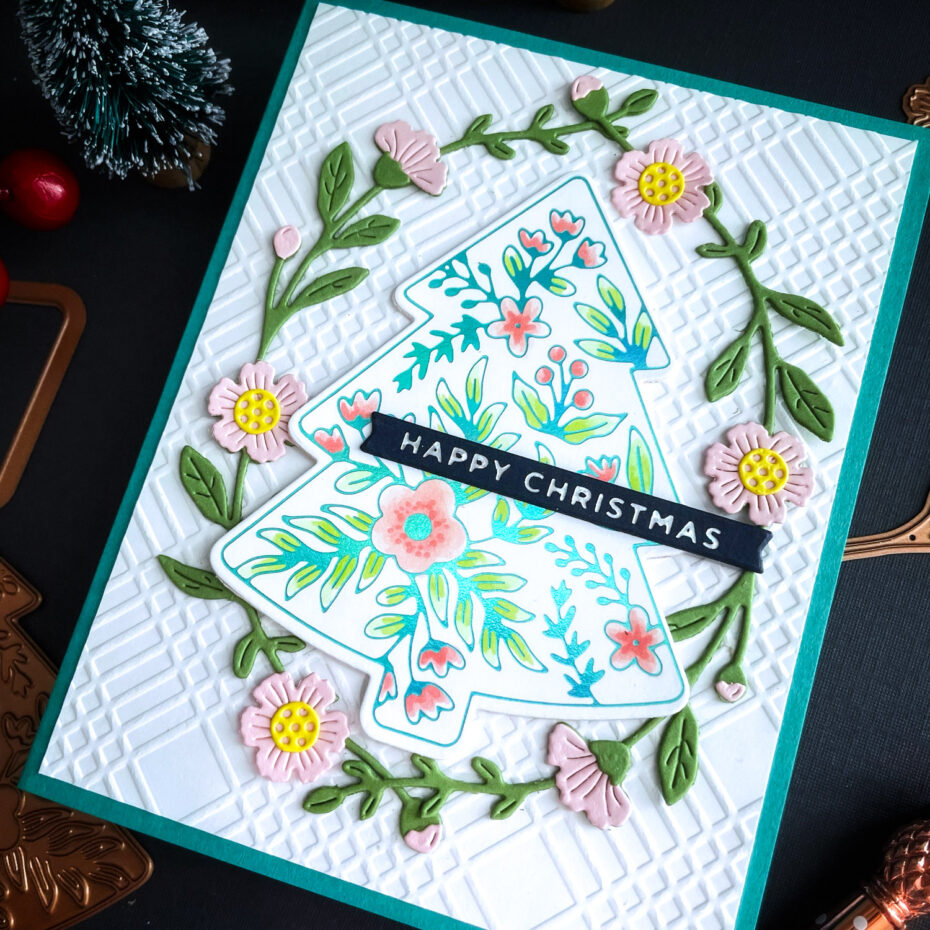 I thins this Christmas card's color is good for my friends live in Florida.
I hope you enjoyed my posting!
Thank you for stopping by!