Colorful Hummingbird's Song Slimline Card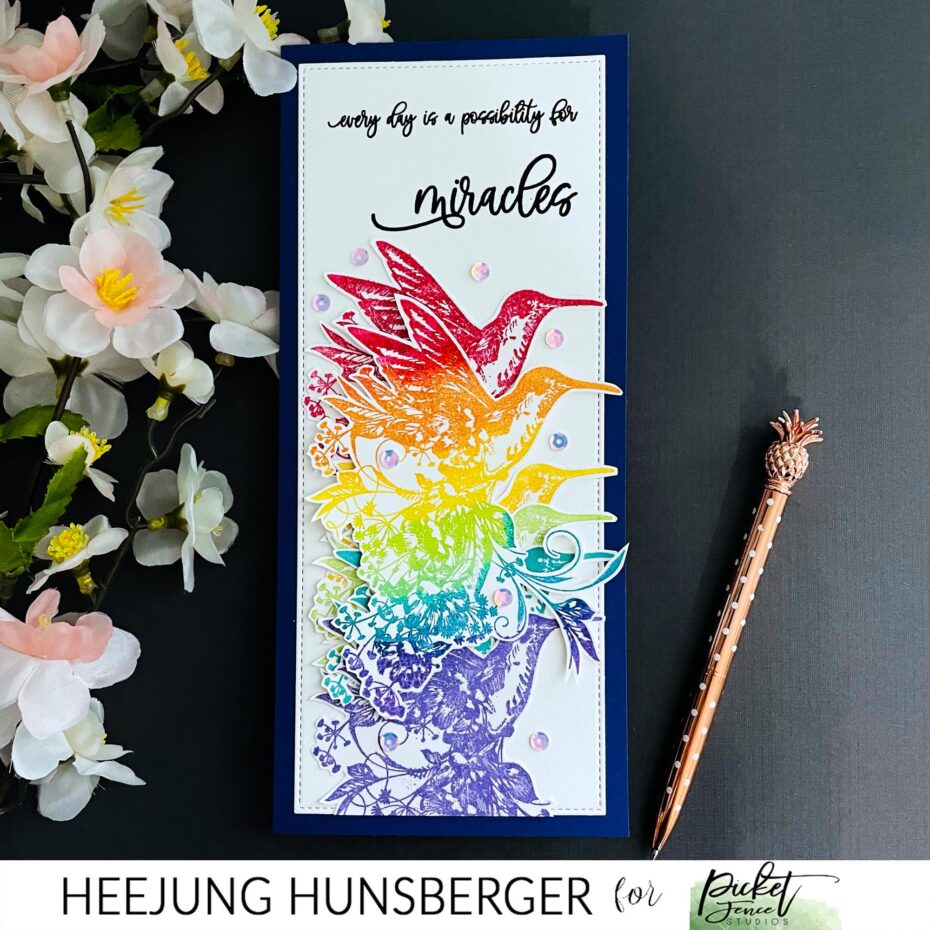 Hello Friends,
I forget to share this card on my blog. I posted this card on the PFS blog last month.
I stamped the hummingbirds' images with 6 different colors. ( Stamp set- A Hummingbird's Song- New release of June)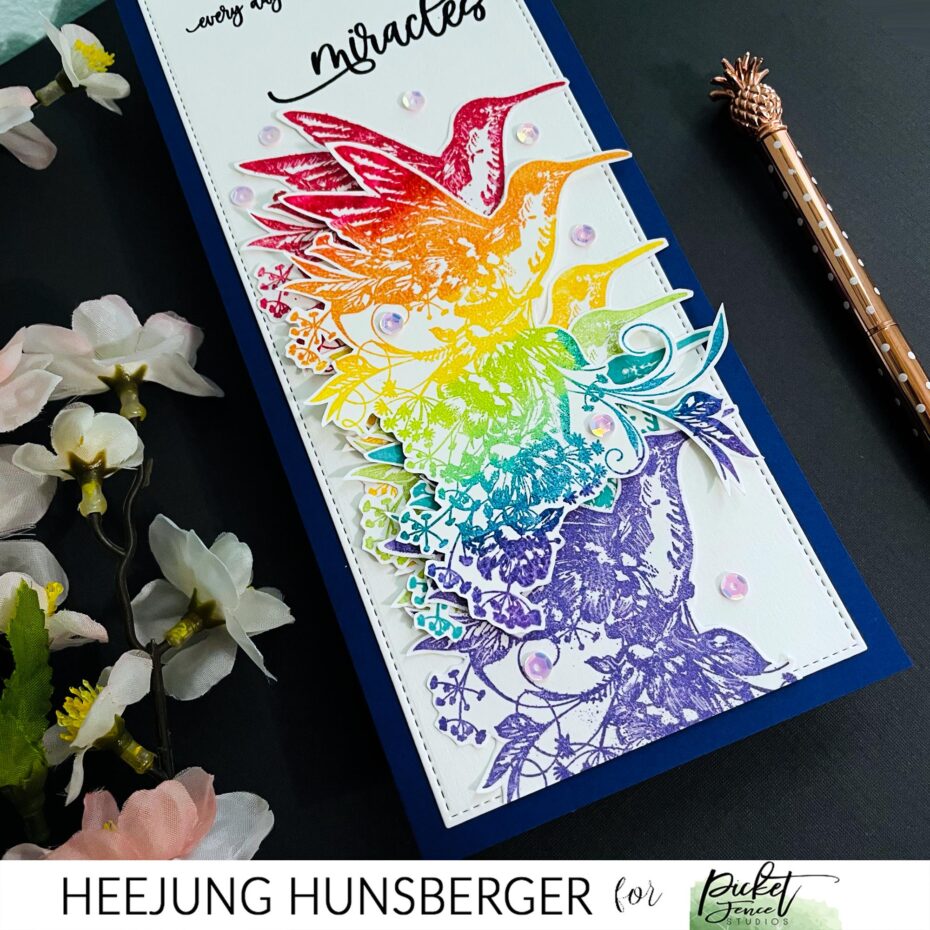 I inked a red, orange, yellow, green, blue and purple color on the hummingbird stamp, after blending the color and color boundaries, stamp on the white card stock and die cut the image.  (I used Inkon3 mini cube inks)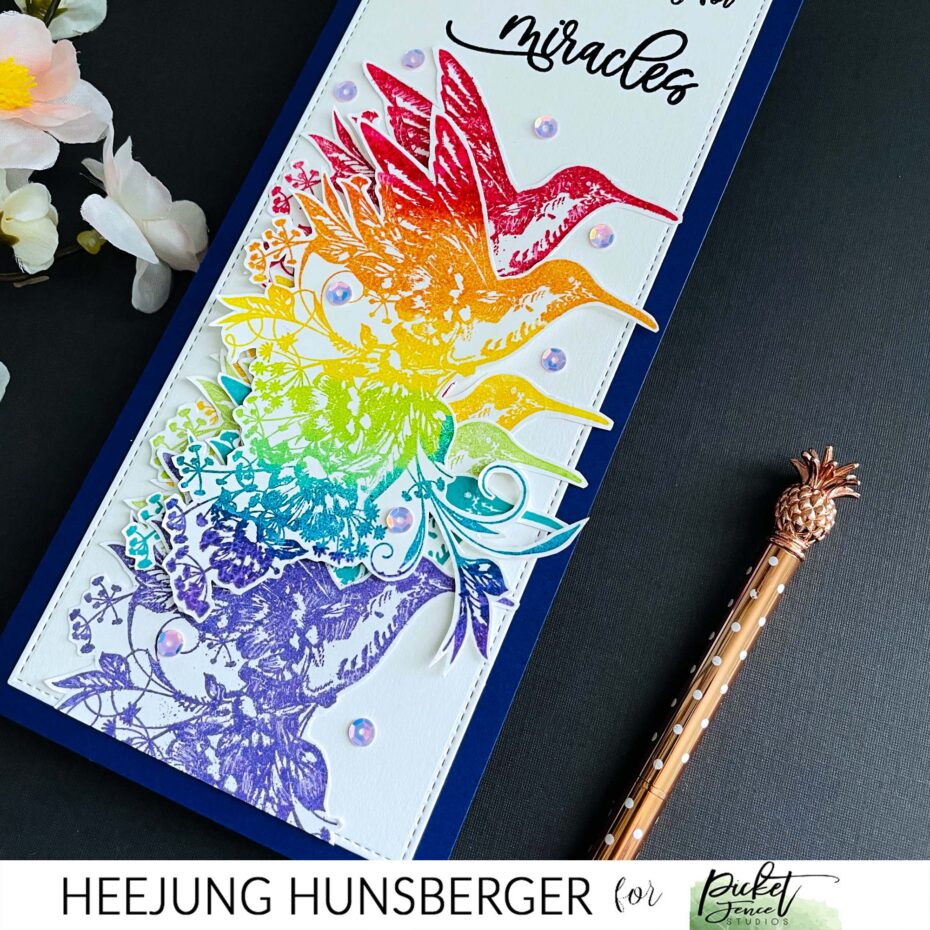 Place the birds of each color underneath, place the birds blended in different colors on top of them, and paste them on the cards.
I decorated with sequins around the birds.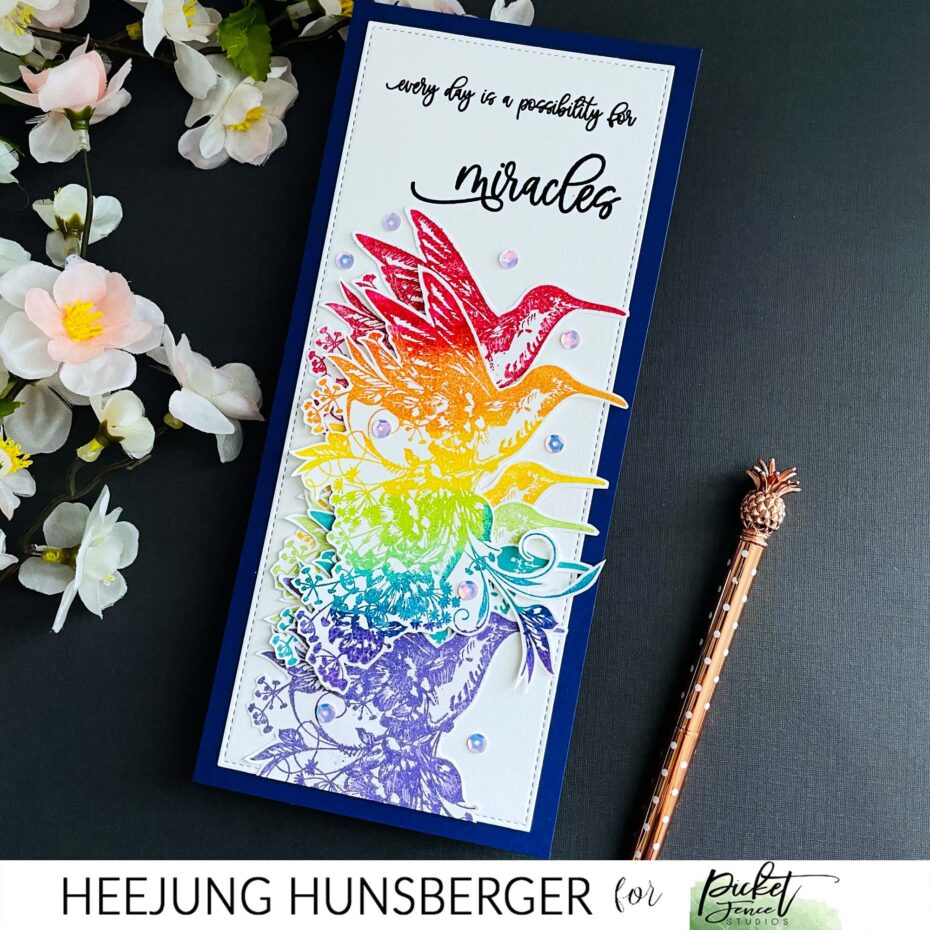 Thank you for stopping by!
Happy Stamping!