Stage Pop up card Tutorial | the 2021 New Year Card!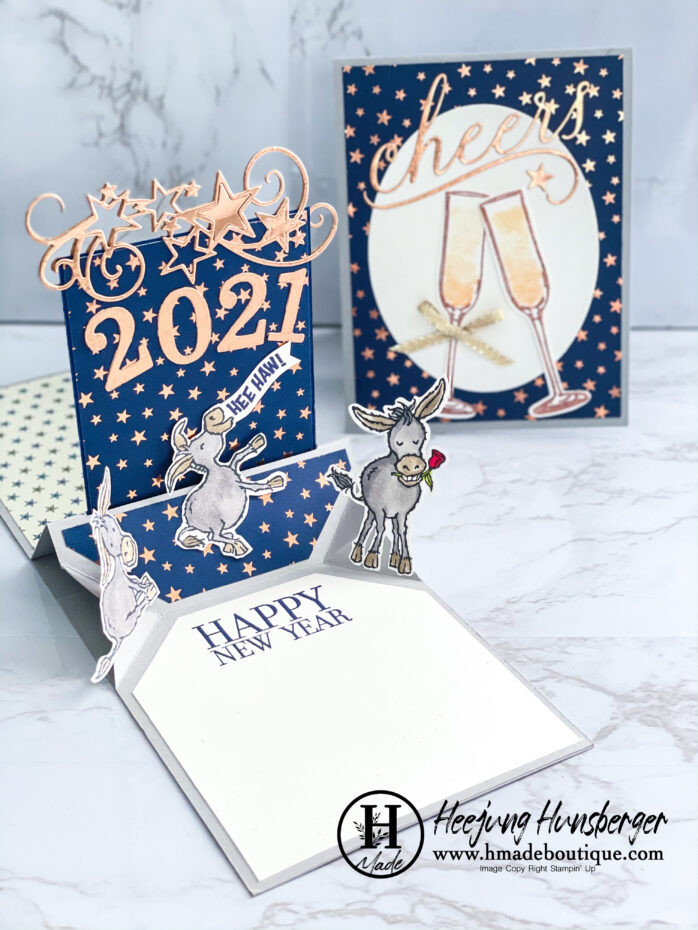 Hello!
The new year will be around the corner.
I made a New Year's greeting card where the New Year's celebration stage pops up when you open it.  I used the Darling Donkeys stamp set, which is a new sale A bration set for 2021. You will see the whole new sale a bration options next month!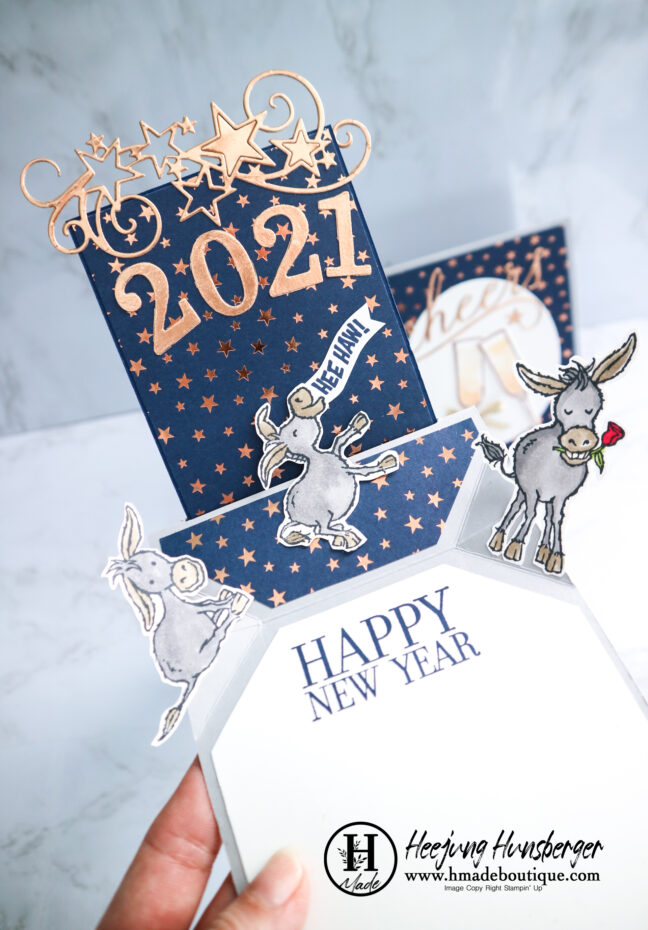 Let's hope there will be a world where you can go out comfortably without a face mask in 2021.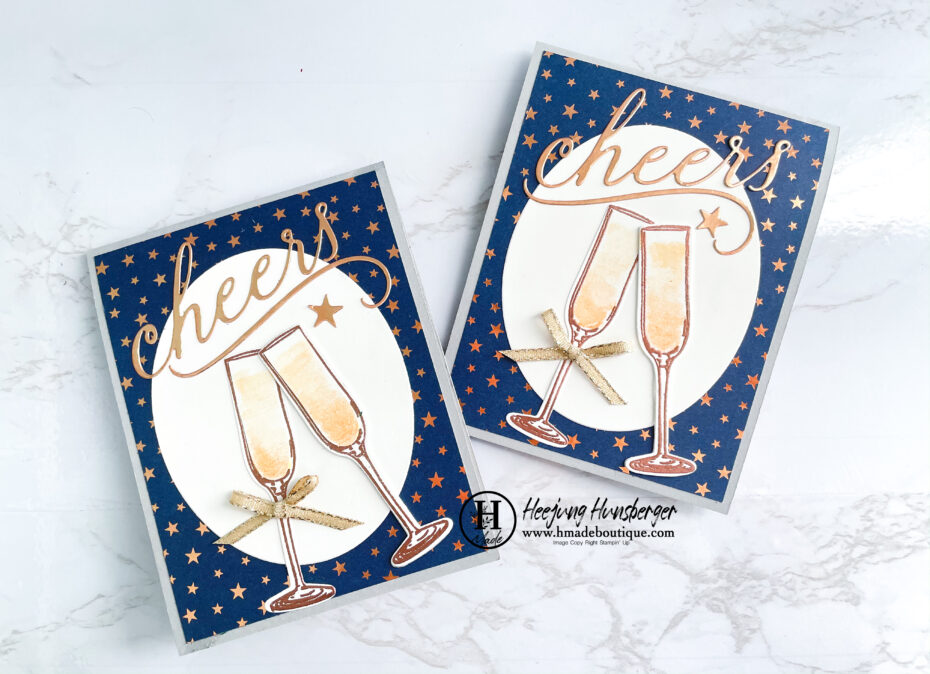 I used the Sip sip Hooray stamp and die cut set bundle on the cover of the card. The bundle has been released last year and retired already, but I haven't used this bundle enough last year. I want to use retired items more this time so I don't feel guilty to buy another stamp set in the future.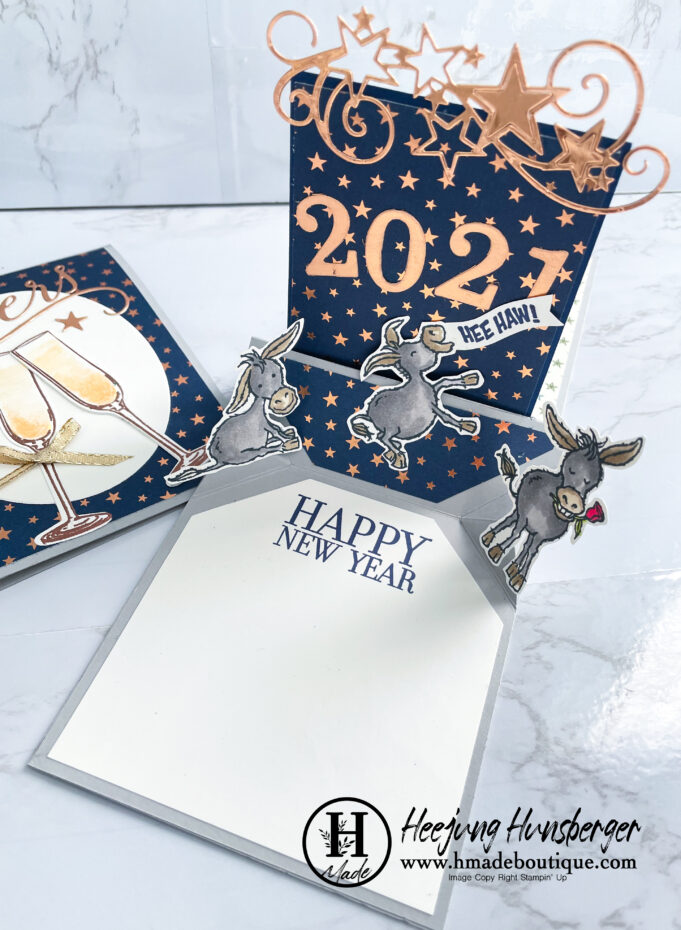 I used the Stitched Stars dies to decorate the stage's top.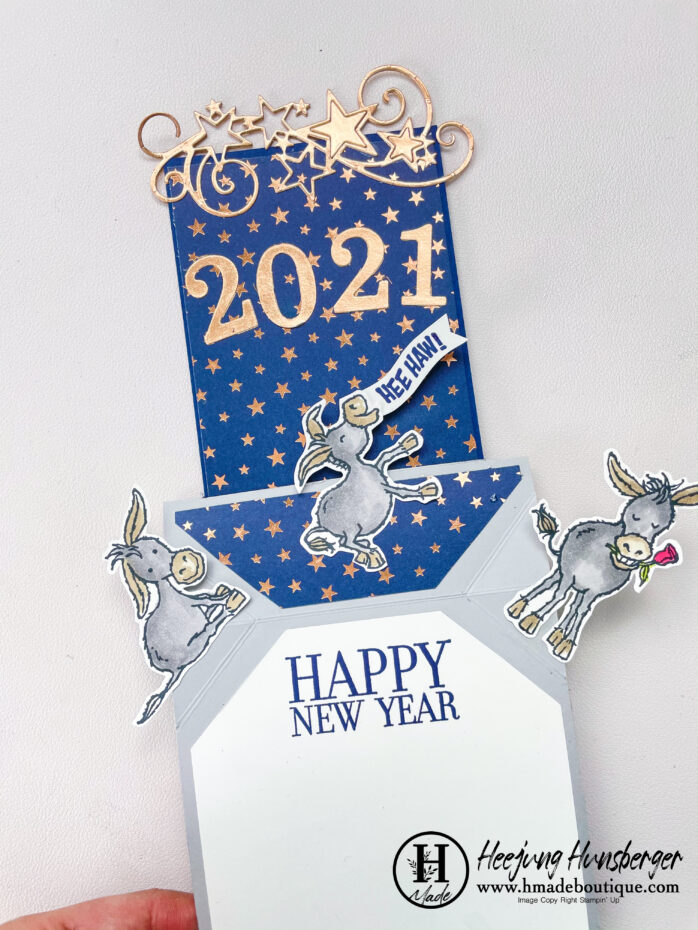 I made this card while remembering countless dance shows and fireworks I've seen at New Year's parties.
I think the donkeys are the best fit for this card.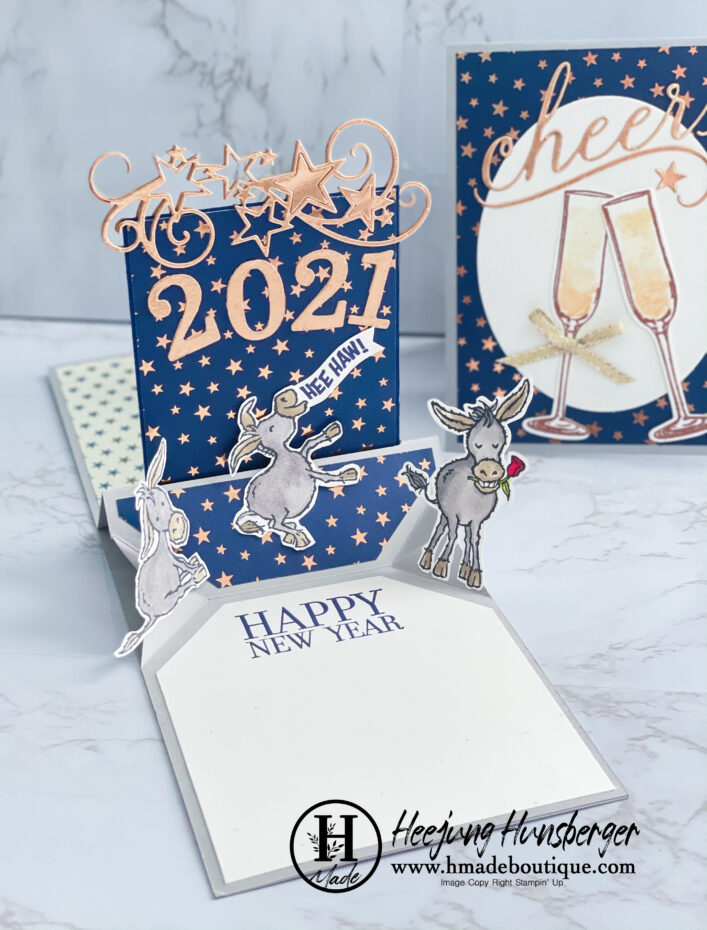 I looking forward to this New year, because this year was tough for so many people, and we lost so many people because of COVID.
If you want to know how to make the card, please check it out the Stage pop up card tutorial. It is easy to learn than you thought!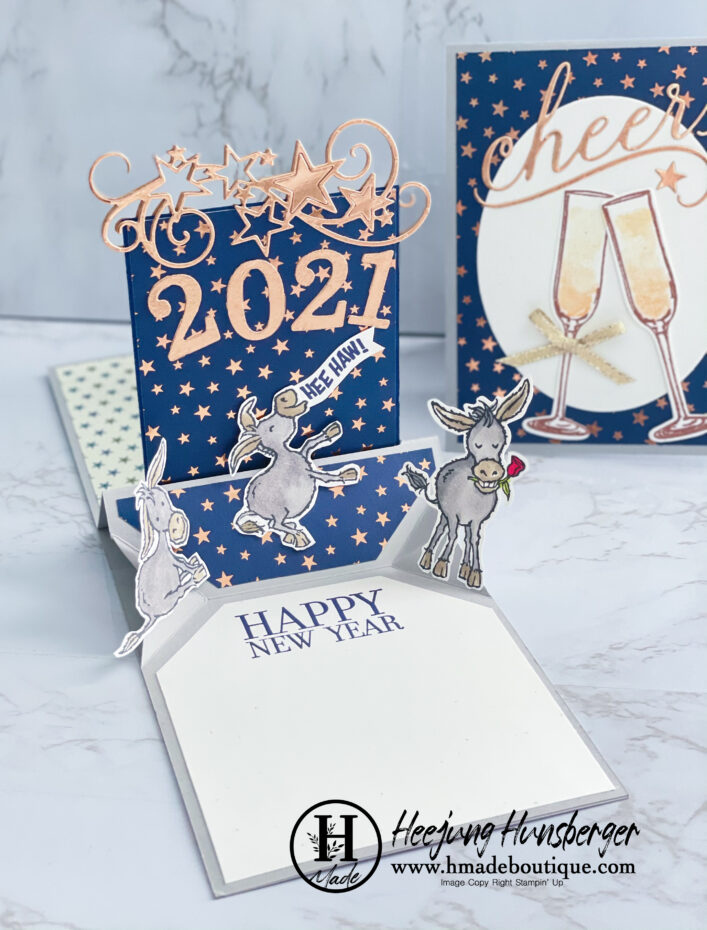 Thank you for stopping by!
Happy New year for everyone!