Spinner Pop Up Birthday Card- The Darling Donkeys Stamp Set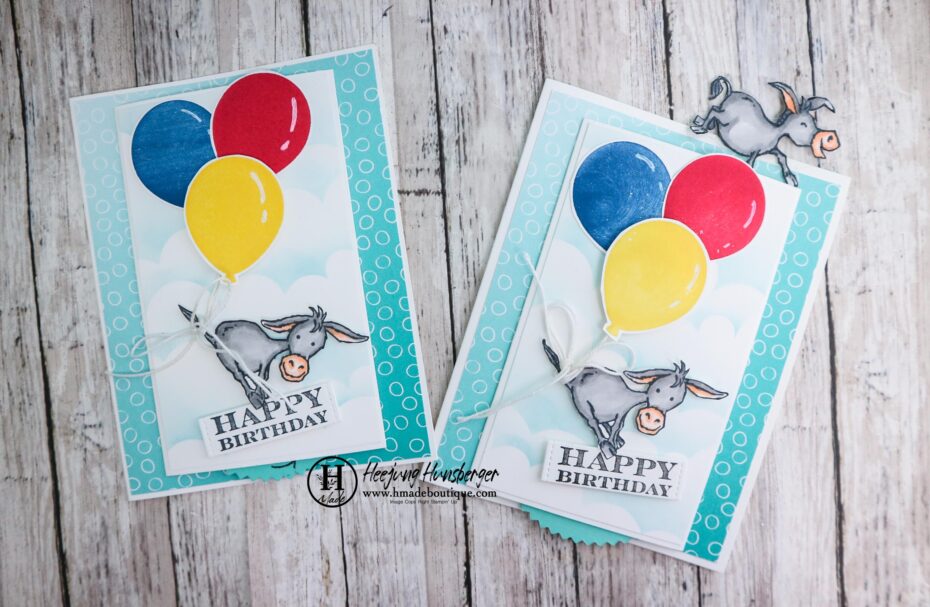 Happy New year! Every one!
I want to share this birthday card using the Darling Donkeys stamp set ( Sale A Bration free set available on Jan 5th, 2021)
I made this card for my 14yrs boy. It's been a yesterday since my son was born. Time goes by so quickly. 
I wanted to make a very special card for him. and came up with this spinner pop-up card.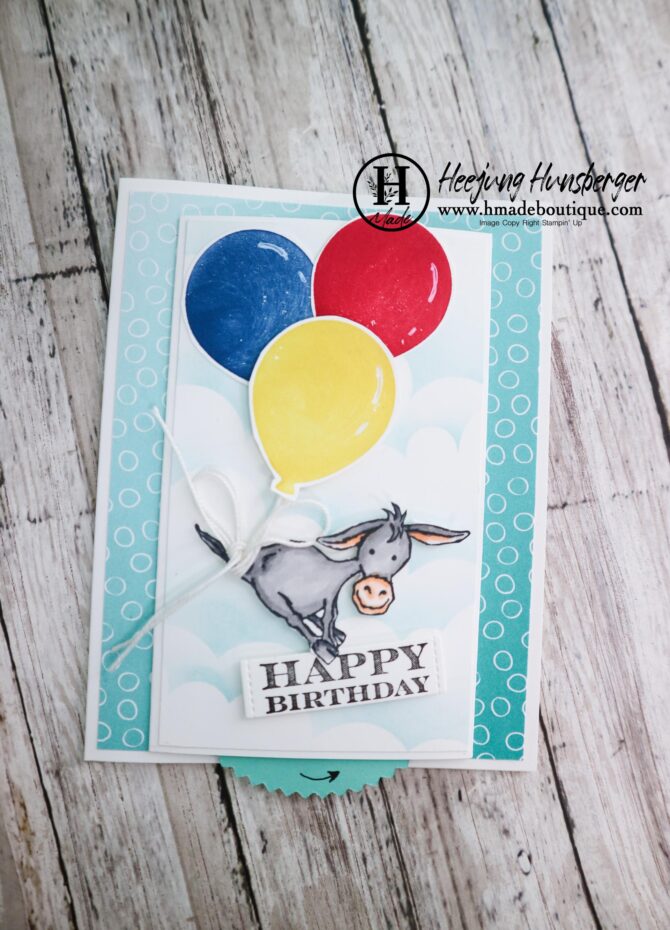 It's a card design made by imagining a donkey flying with a balloon.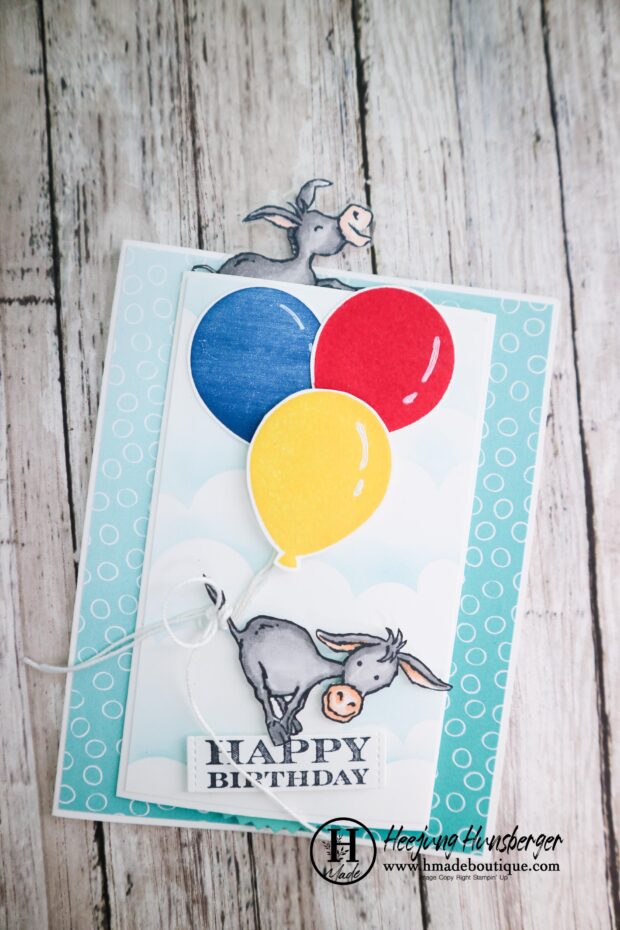 When you spinning the wheel on the bottom, the other donkey is popping up over the ballons.
The donkey might not need the balloons to fly.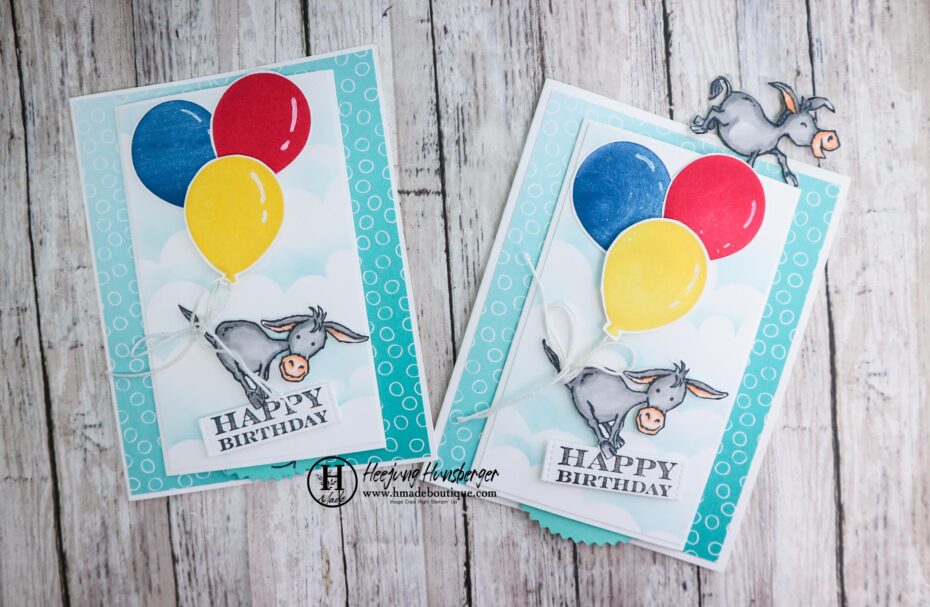 Is it so cute? My son loves this card just to spins the wheel.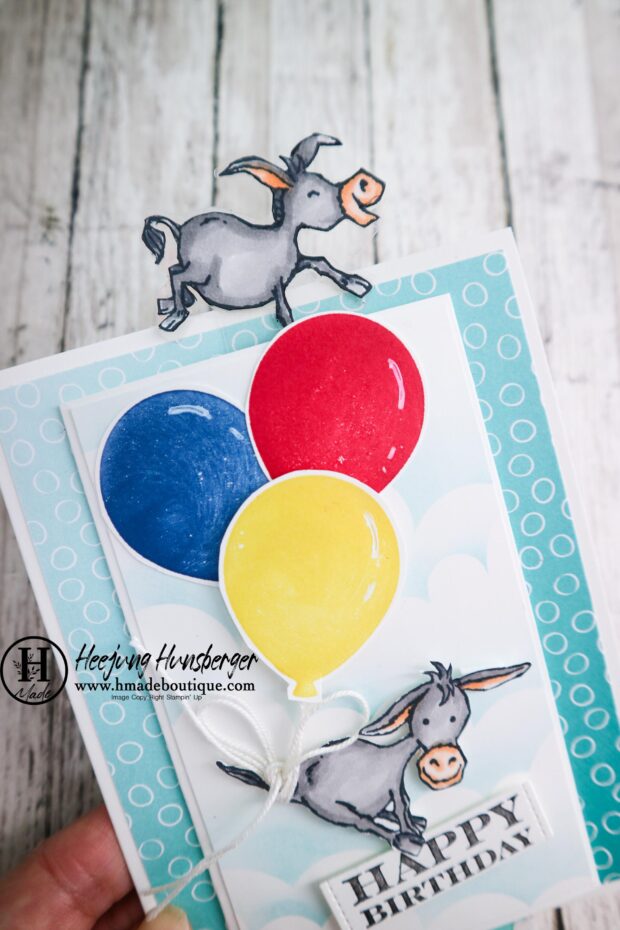 I love to use this Darling donkeys stamp set. Who knew I'd like donkey stamps? 
This stamp set is definitely one of my favorite sets from this 2021 Sale A Bration's free sets.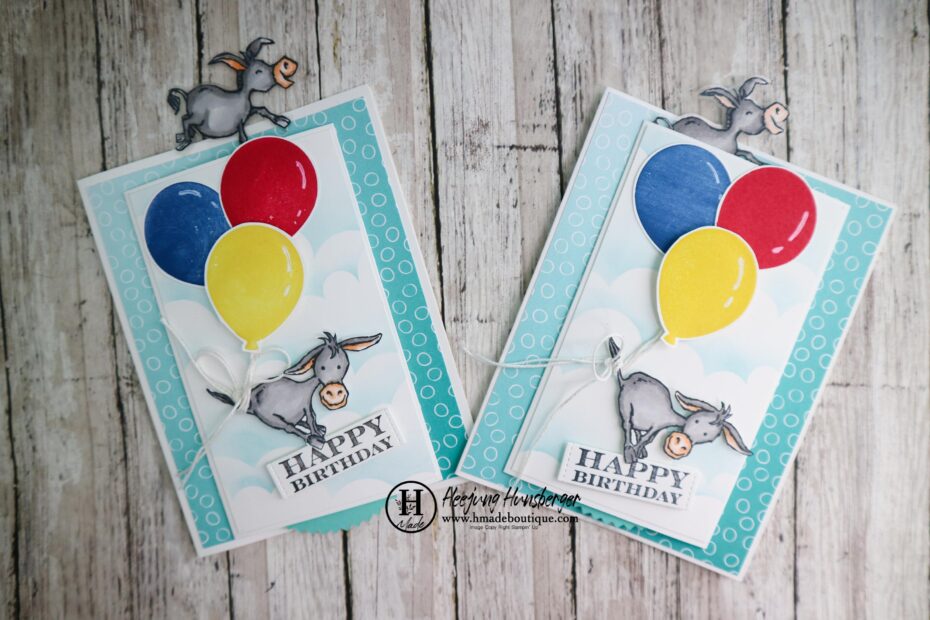 The ballons stamp is from the Party Pants Stamp set, which was one of Sale a Brations's free set a few years ago.
I didn't use this set much when I get this stamp set, I used this balloon stamp with the Donkeys. 
I'm so proud to keep this stamp and use it.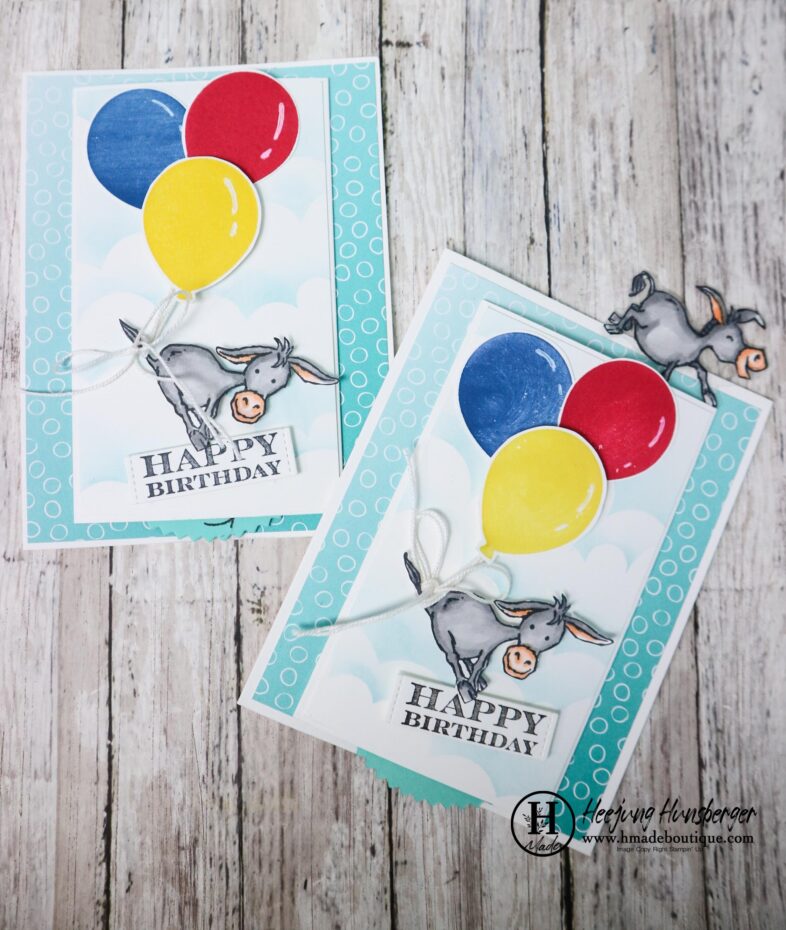 I want to fly like these donkeys.. especially I couldn't fly to visit my family in Korea.
I hope I can fly this year!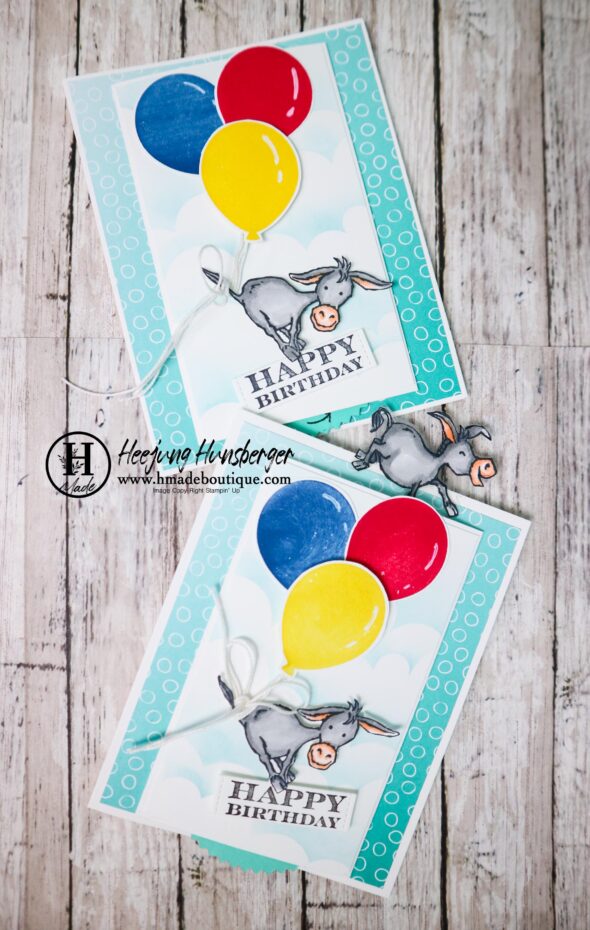 I used the Many Messages Stamp set from the new mini catalog available on Jan 5th, 2021.
If you want to know how to make this Spinner Pop up card, please check my youtube channel above.
If you subscribe, it will cheer me up to make another cool card.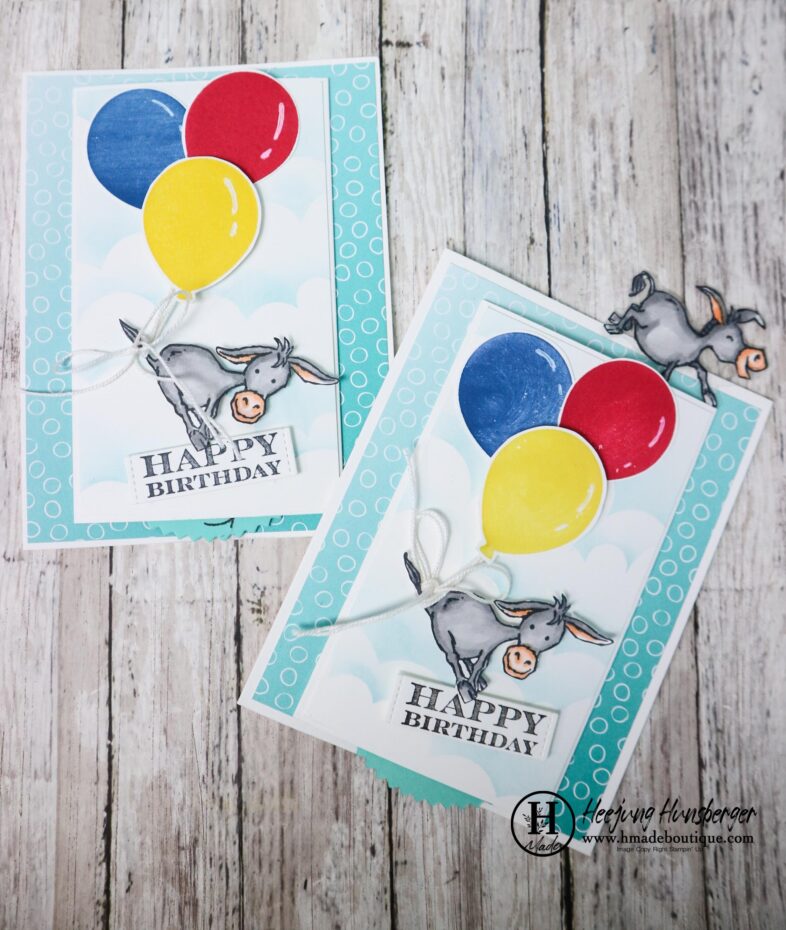 Thank you for stopping by!
Happy stamping & New year!