DIY Money Envelope Christmas Card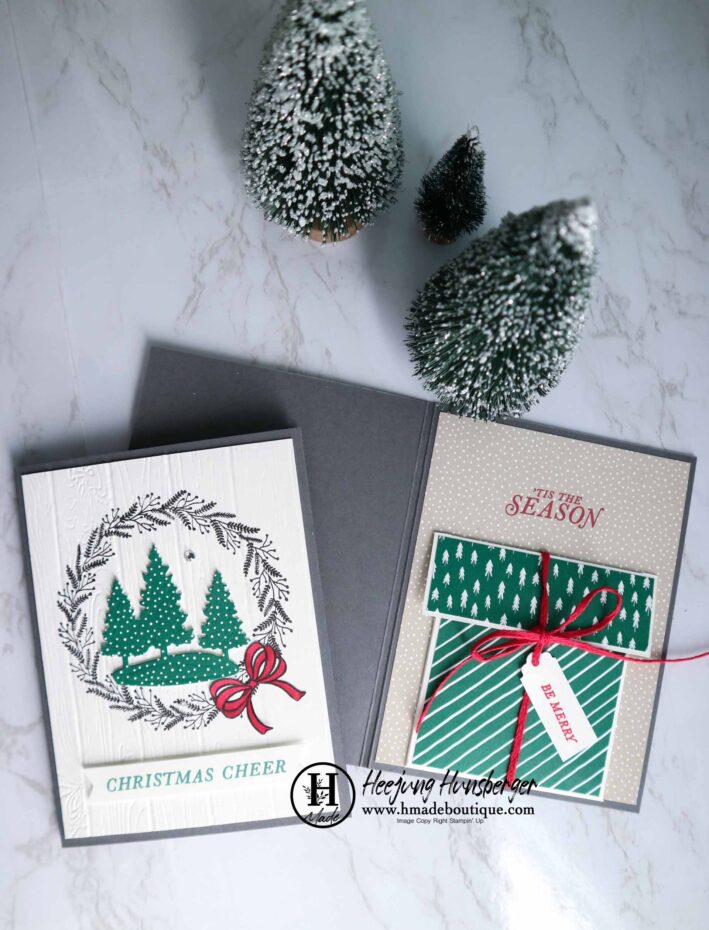 Hello, I want to share these Christmas cards that hold the money envelope inside of the card today.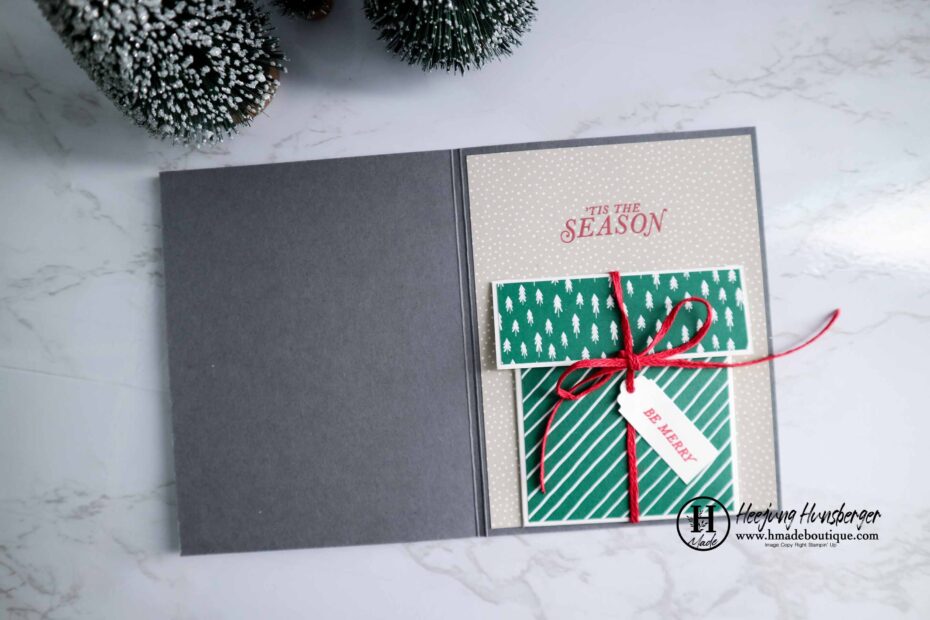 When you open the card, you can see the adorable gift box in it.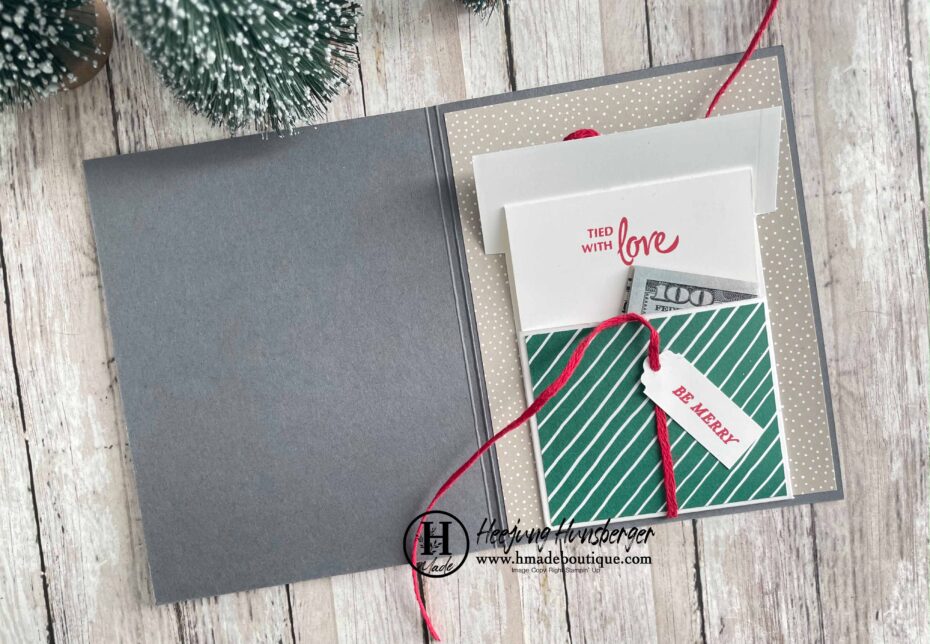 When you open the box, you can see the money lifts with the box cover.
Is it cute? 
I like to have surprise card like this. who don't like to have cash on Christmas!! 
I think many people want to get cash besides unwanted gifts.
So I created a box-shaped envelope to hold money inside of the card.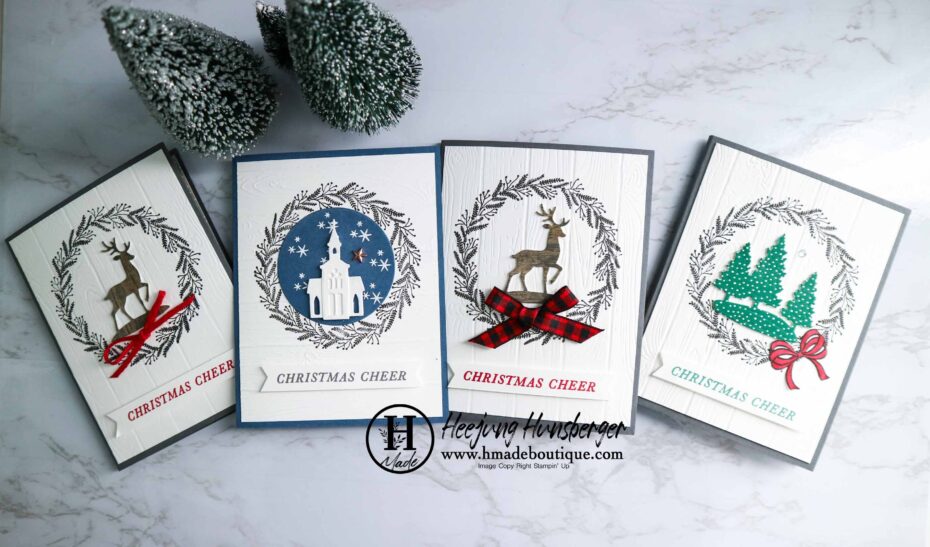 I created a few designs of cards to use the same stamp and die-cut sets.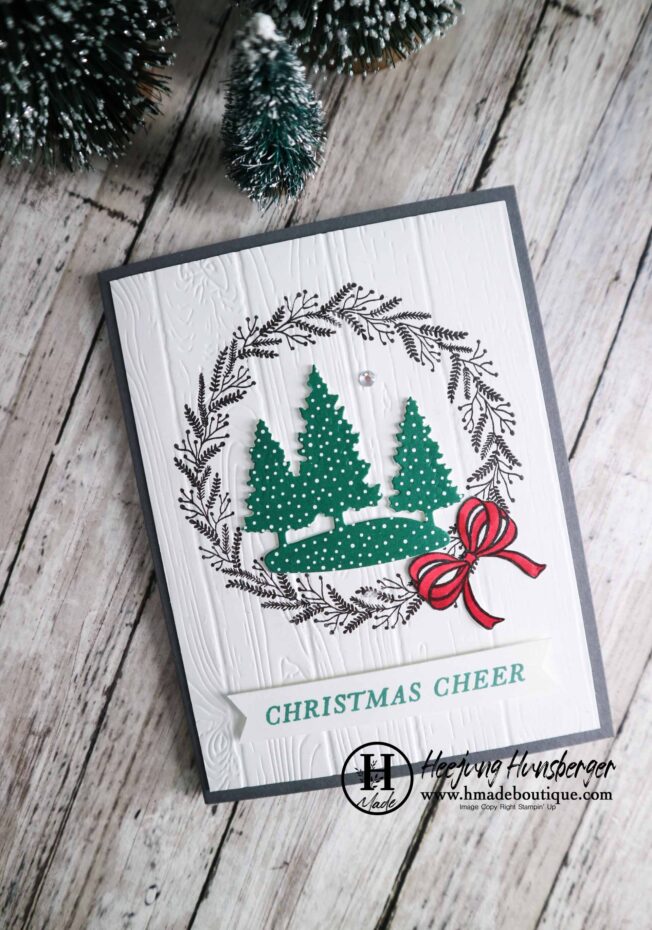 One of my favorite stamp sets of Christmas theme is the Tidings All Around stamp set. I had to use it again even though the stamp set has been retired.
And the Snow Globe Scenes die-cut coordinates perfectly with the wreath stamp. 
I used the Classic Christmas Designer Paper to cut out the tree shape of the die-cut.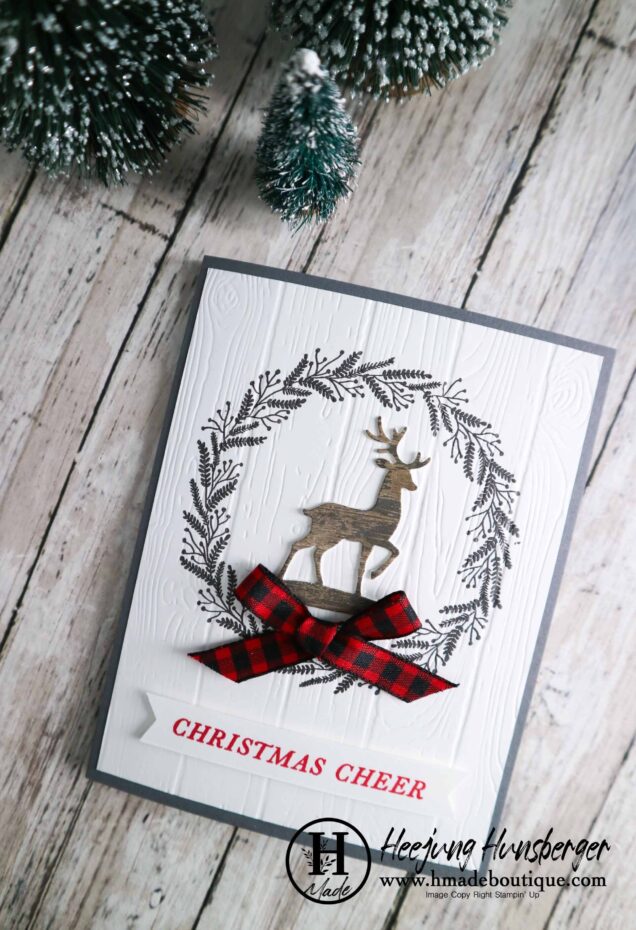 I made the same design as last year with a different color of the wreath. I love the wood textured designer paper for deer shaped die-cut. Luckily SU selling wood textures designer paper, the  In Good Taste designer paper for the wood texture.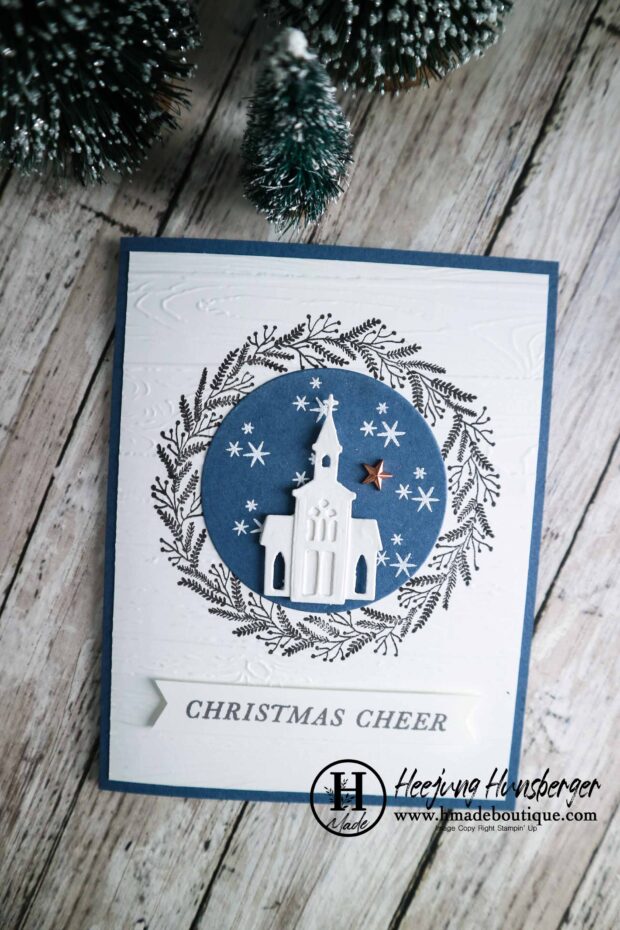 I used a different colored card base for this card.
Since Christmas is around the corner, I have to make many cards once to send out.
I think the simple-designed card is easy to produce in many portions.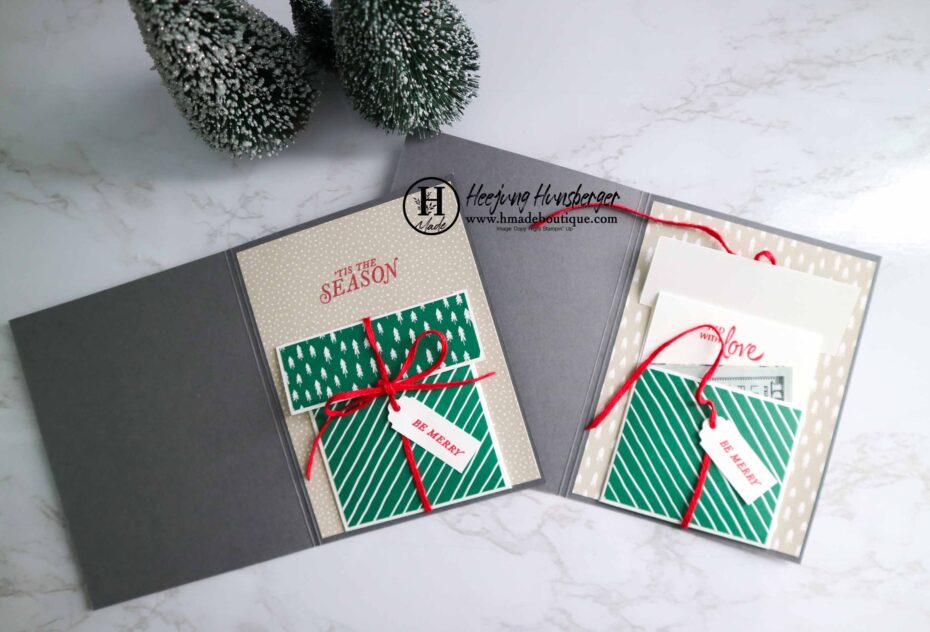 If you want to give some money for Christmas this year, this way is a great way to keep the money is inside of the card and to give a big surprise to the receiver.
If you want to how to make the gift box-shaped money envelope, please watch my Youtube channel for the tutorial.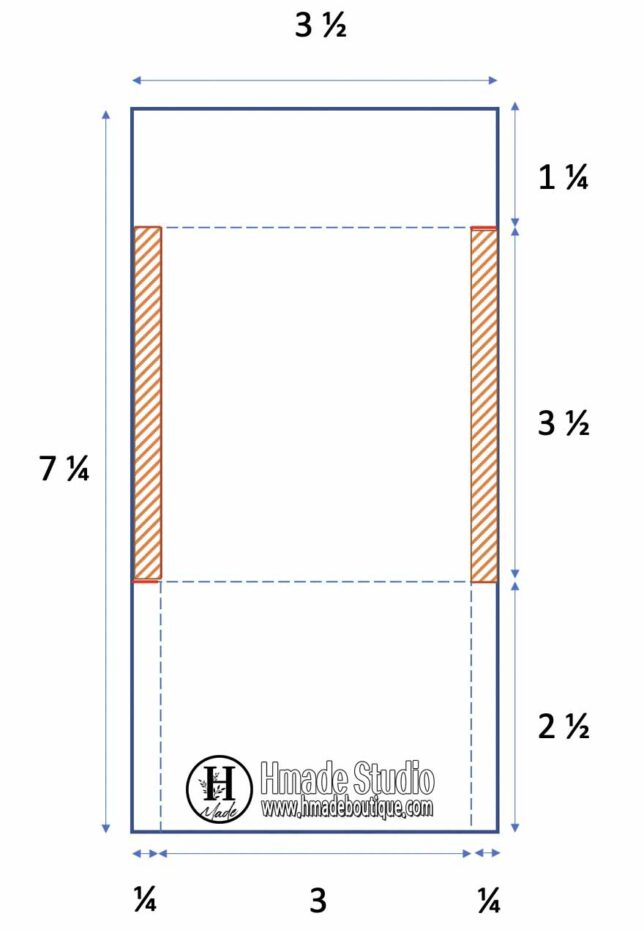 This is the measurement of the gift box- shaped Money Envelope.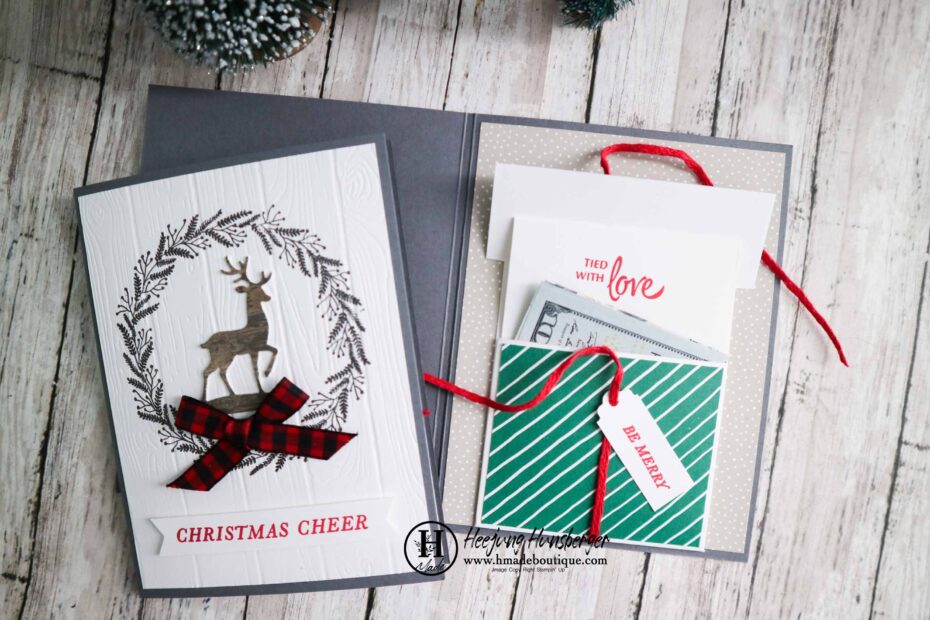 Thank you for stopping by!
I hope you have a wonderful day!
If you have any questions, please leave your comments at the bottom.
Want to find the products I used? I have listed them below. Click to here to shop online!