Christmas Fireplace Pop-up Card using the Fireside Trimmings Bundle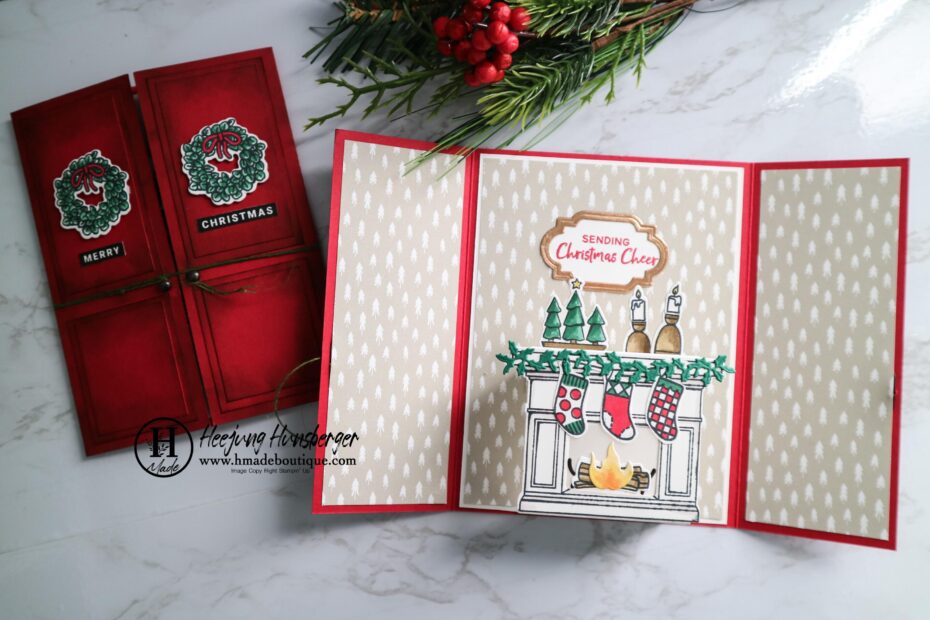 Hello,
Christmas is around of corner. I think there are only a few days left until I make a Christmas card.
The card I'm going to introduce today is a fireplace pop-up card that pops up the fireplace when you open the card.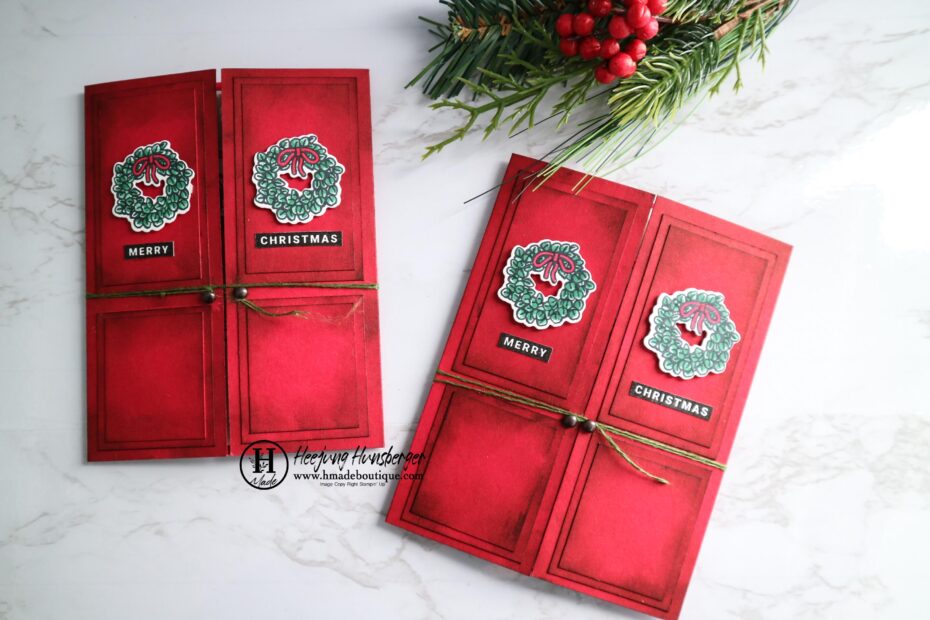 The design on the outside of the card is made of a front door-like design.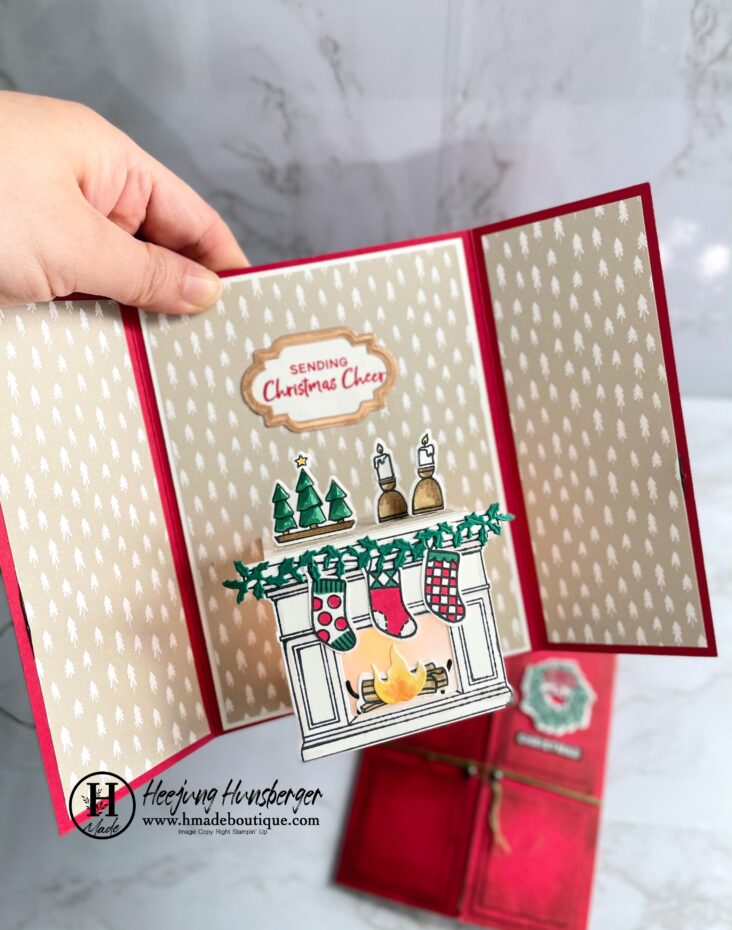 As you noticed from all previous posts, the Fireside Trimmings stamp bundle is one of my favorite sets from this winter catalog.
I used this stamp bundle for many cards since I purchased it.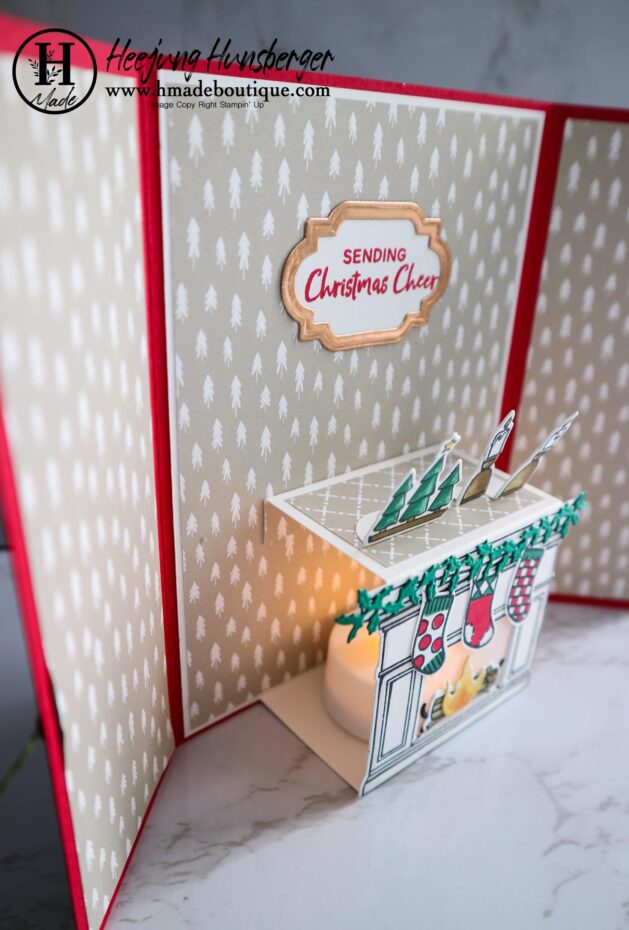 You can slide the LED tealight into the fireplace's side to brighten up the fireplace.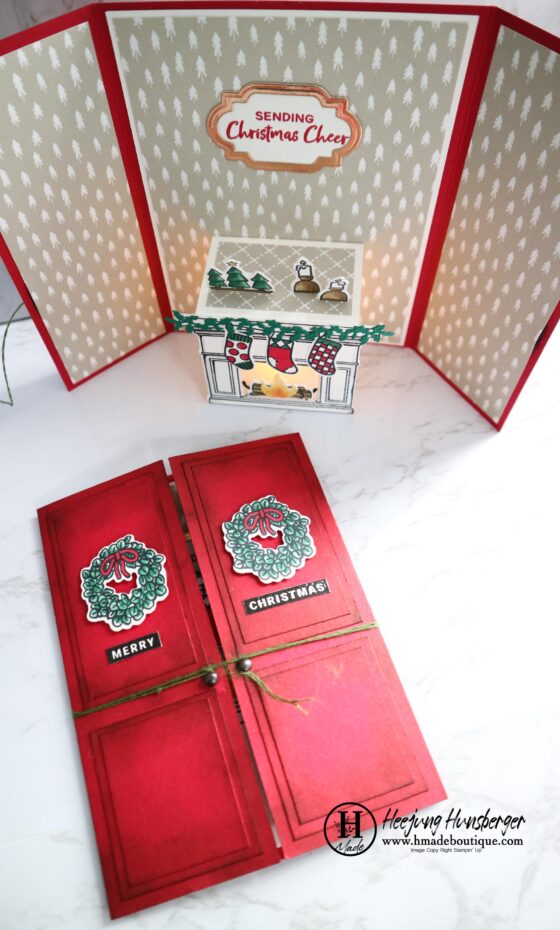 I love the fireplace to light up! 
There's a fire in the fireplace, so the room looks brighter and warmer.
If you want to know how to make this pop-up card, you can watch the tutorial of the card on my Youtube Channel.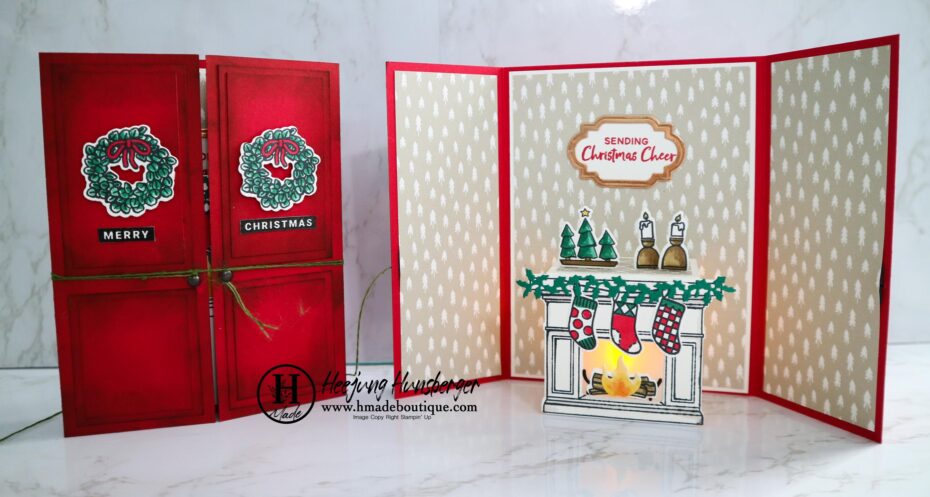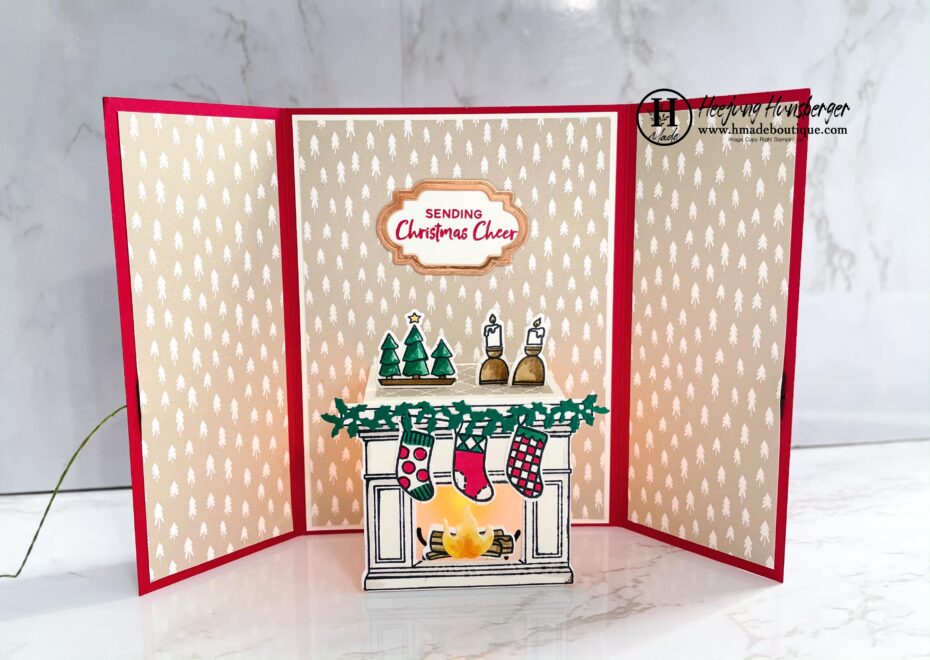 Thank you for stopping by!
Happy Stamping!
Want to find the products I used? I have listed them below. Click to here to shop online!