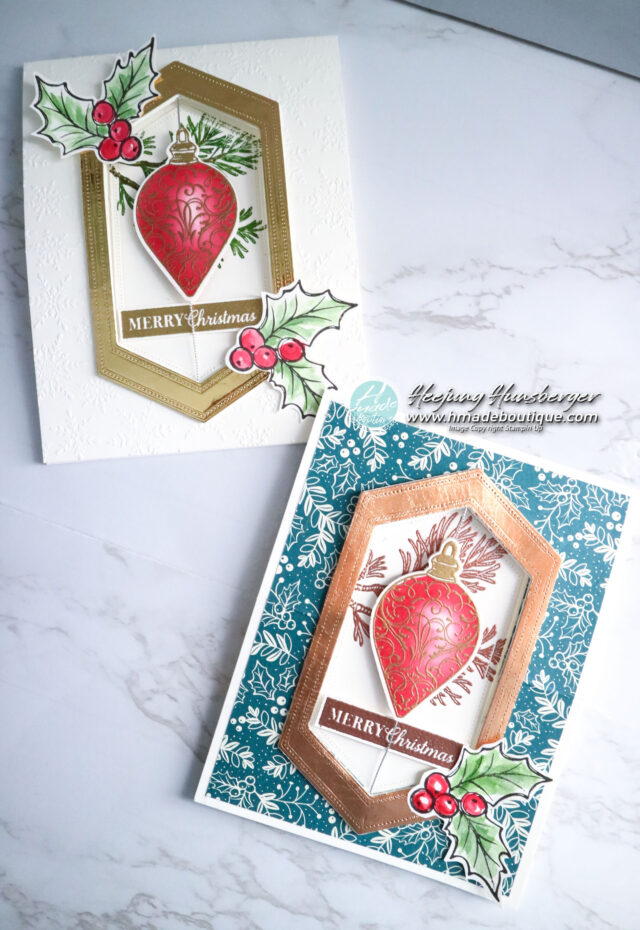 Hello,
Today I want to show this spinning easel card using the Christmas Gleaming stamp set.
This is my first tired spinning card. I want to make it more special than the traditional spinning card.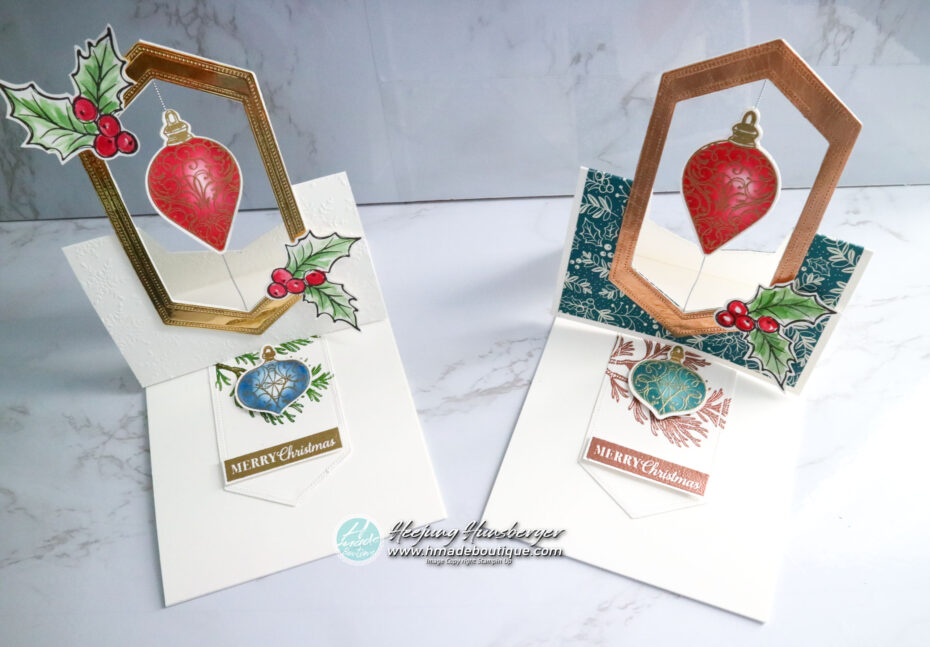 You can display these cards to show off. If the wind blows to the cards, the ornament will spin like your Christmas tree's ornaments.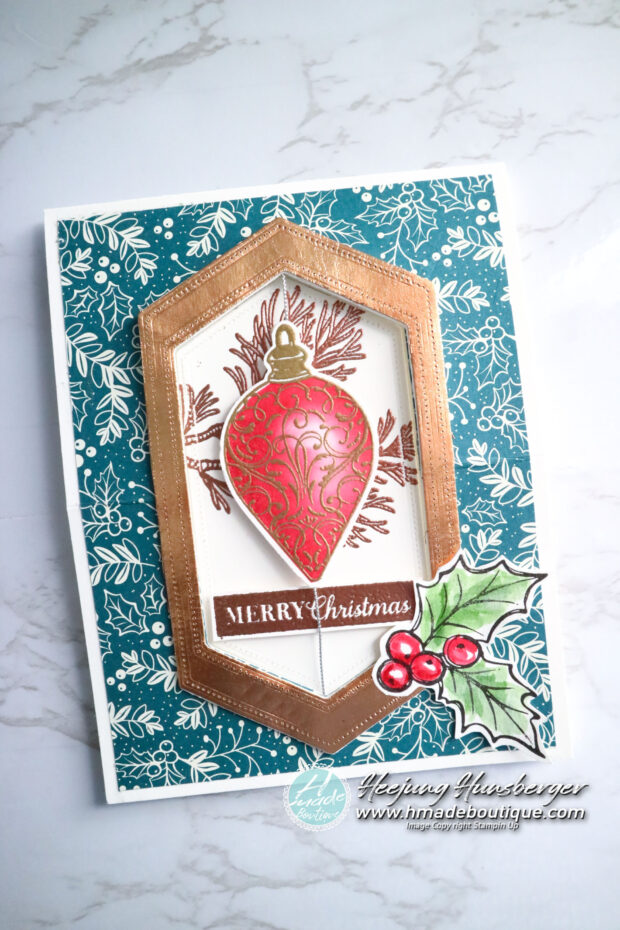 When you close the card, you can see the tree's branch behind the ornament. Is it cool?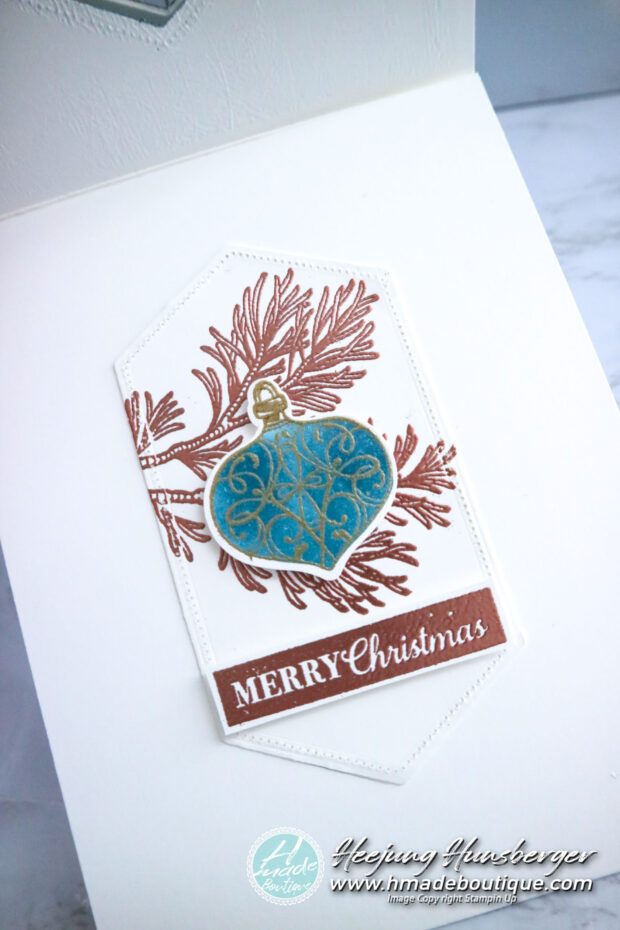 I made two stoppers for this card.
One is the Christmas Greeting and the other is a little ornament. 
The little ornament is hidden by the hanging ornament in the front. so when you open the card, one of the surprising bonus.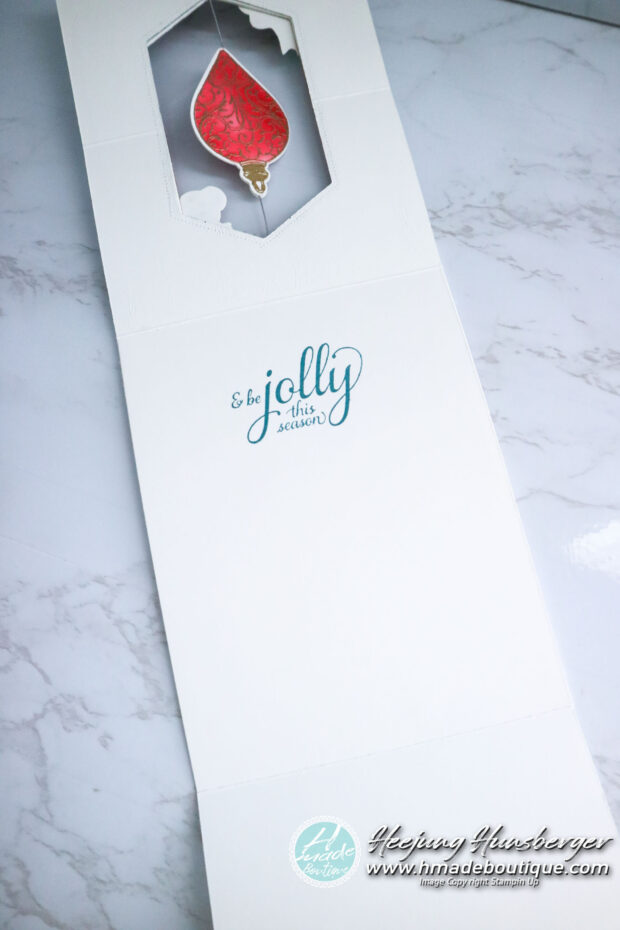 Do you worry about where I can write a personal message on the card? Of course, I made a section to write a personal message on the card.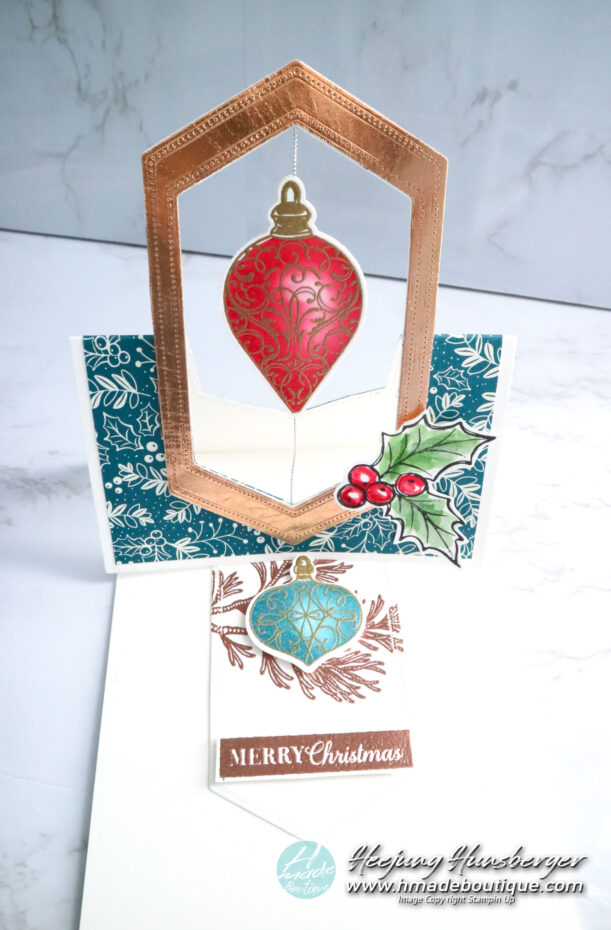 When you put the card lid near the ornament, the angle is high. and the lid is near the Christmas Greeting, the angle is lower. I like to make a multi-function card like this. The card receiver can use this card for Christmas decoration.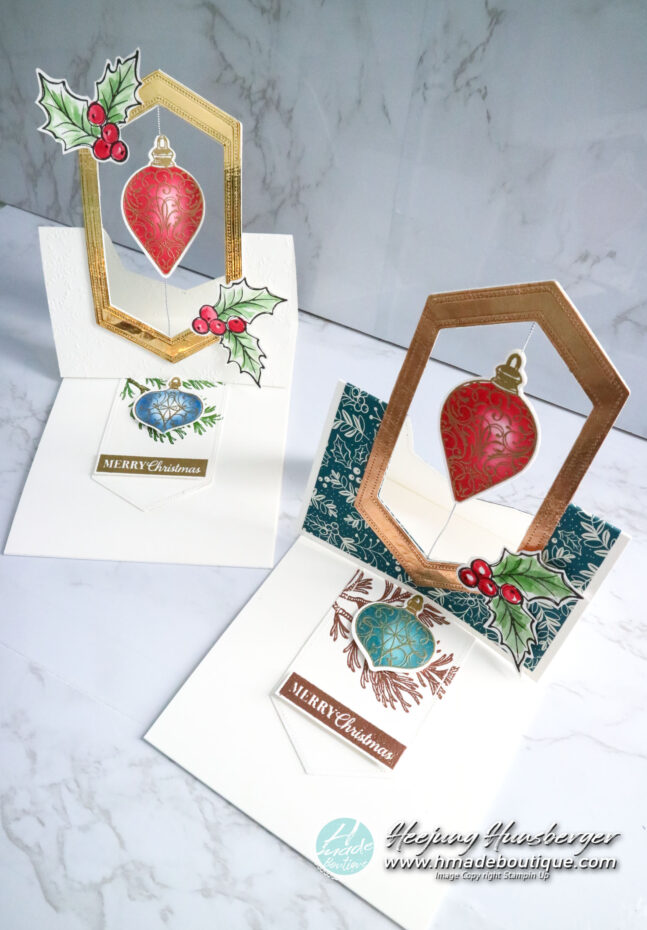 I made two kinds of spinning easel cards, one of them is the white and gold combination, and the other is the copper and pretty peacock combination.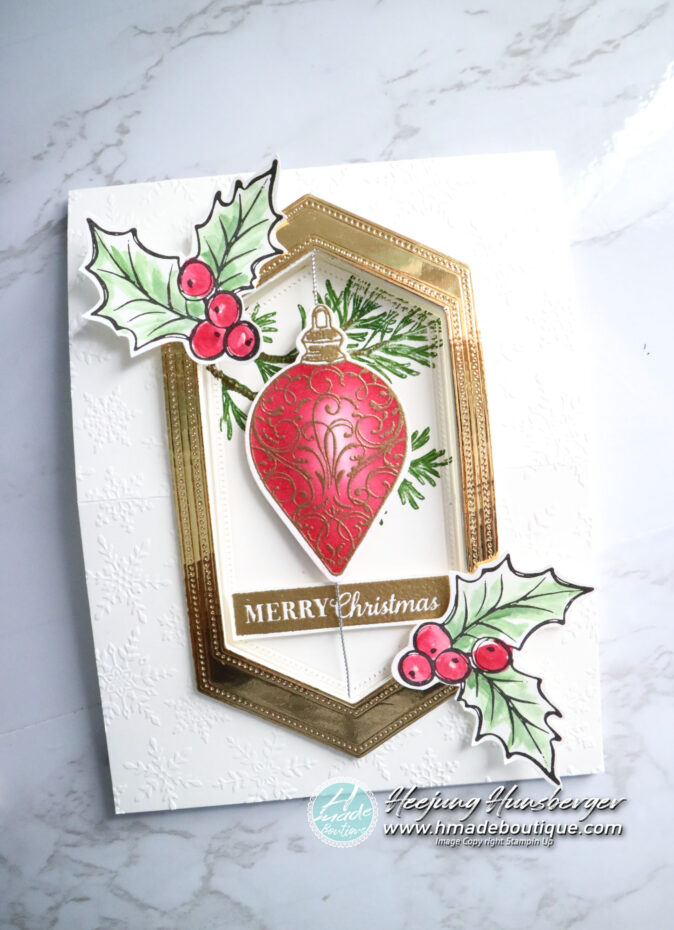 I like gold and white.. it is elegant and bright, also the traditional color of Christmas.
I used the winter snow embossing folder.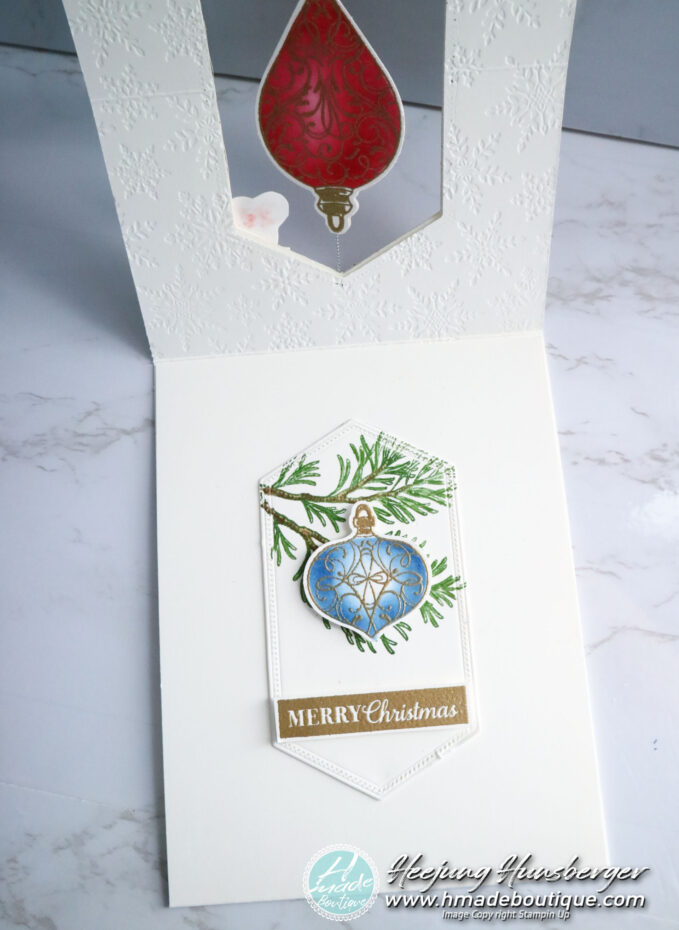 I used some color for the tree brunch because too much white is too boring.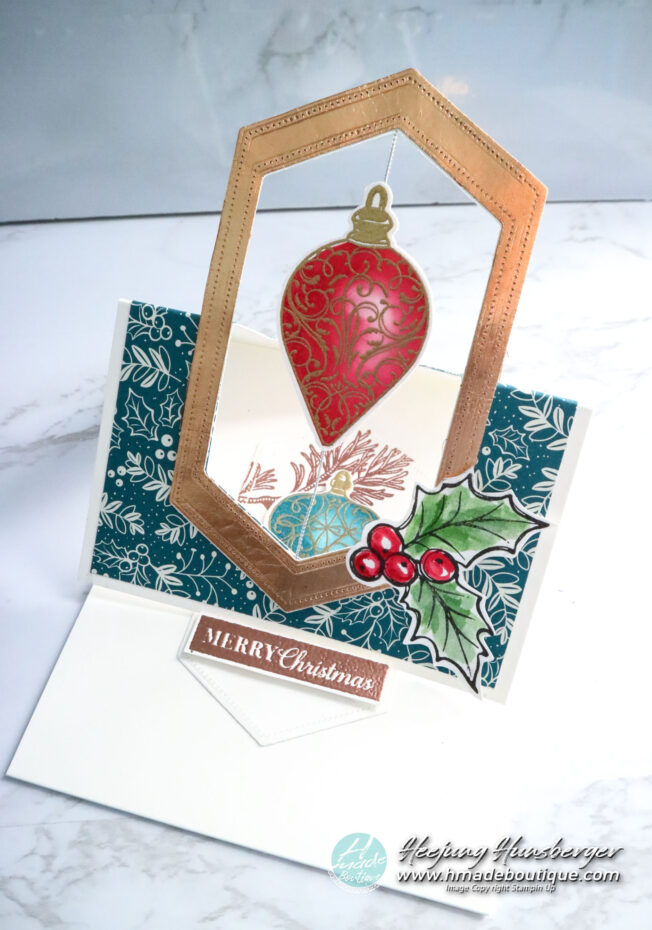 This picture is when you use the lower angle stopper.
If you want to know how to make these beautiful spinning easel card, please visit my youtube channel as above.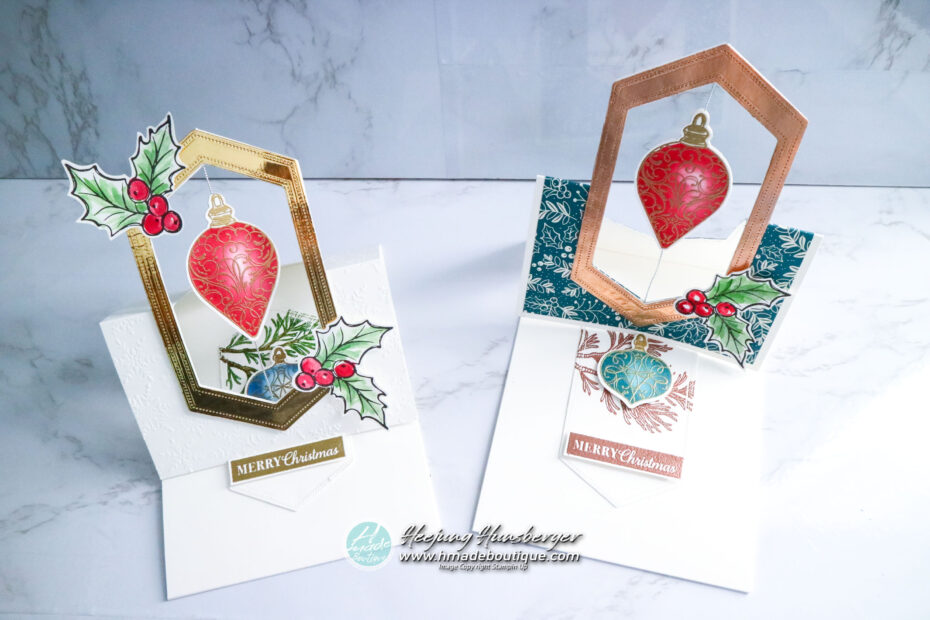 Thank you for stopping by!
Happy Stamping!
Want to find the products I used? I have listed them below. Click to here to shop online!