Jar of Flowers Thank You Card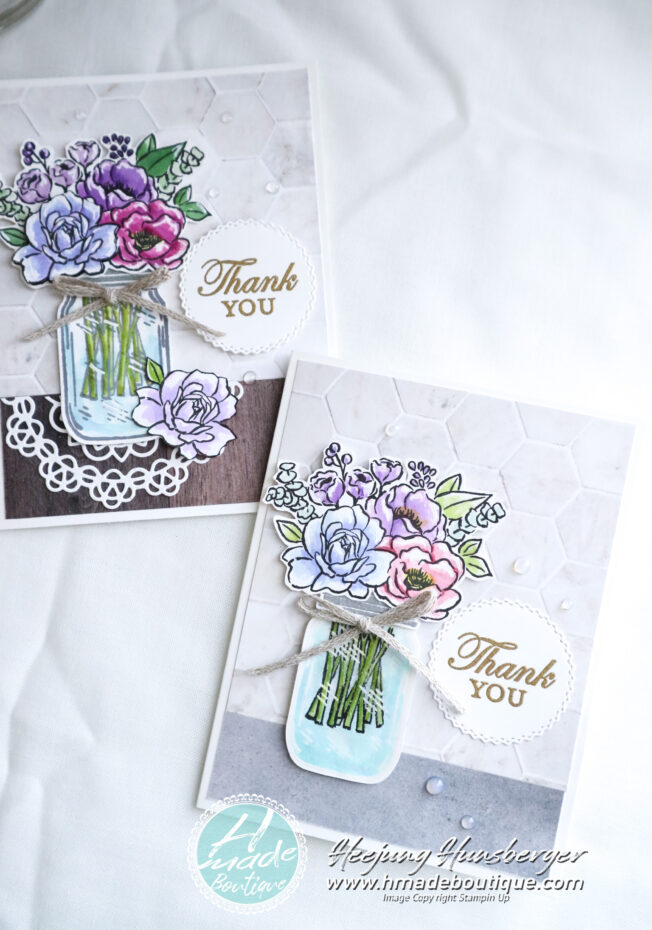 Hello, 
I'm so excited to introduce Stampin Up's new products.
Today, I'm sharing thank you cards using Jar of flowers bundle.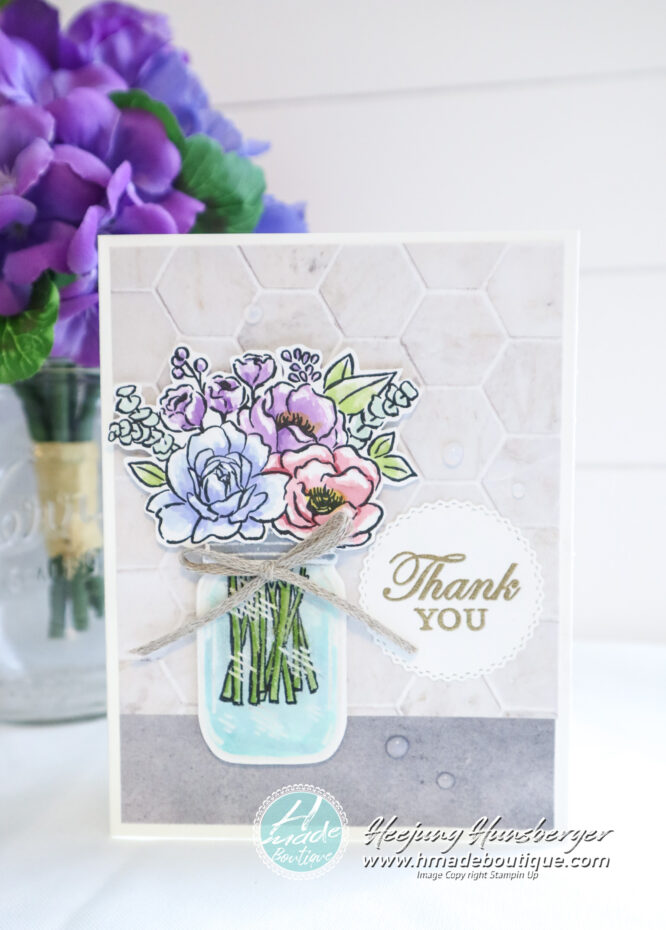 This is a my first card using a Jar of Flowers stamp set.
This set has four different flowers.  and this stamp is my favorite.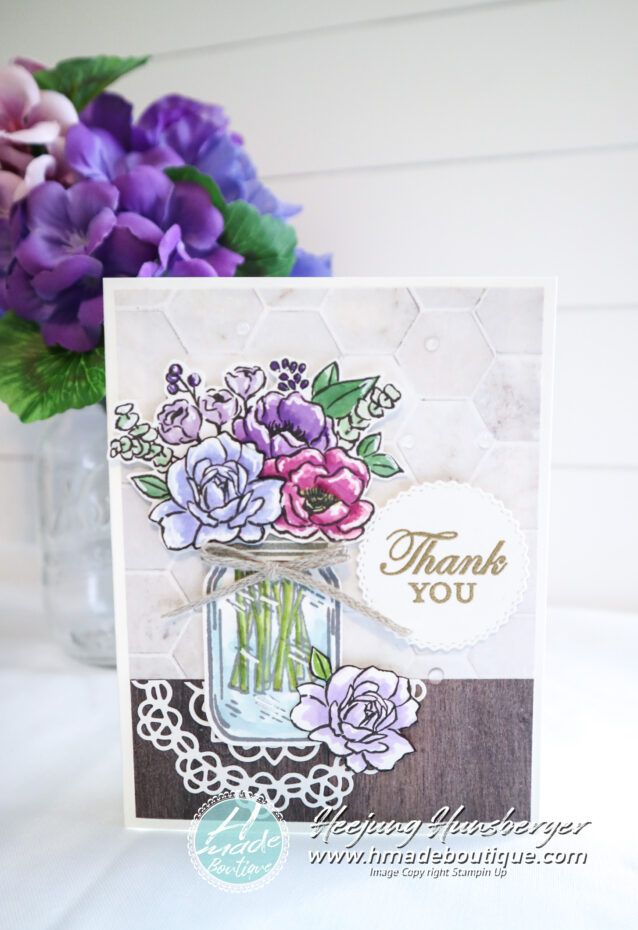 This is my second one.
I added some of doily under the jar, decorating a flower near the jar.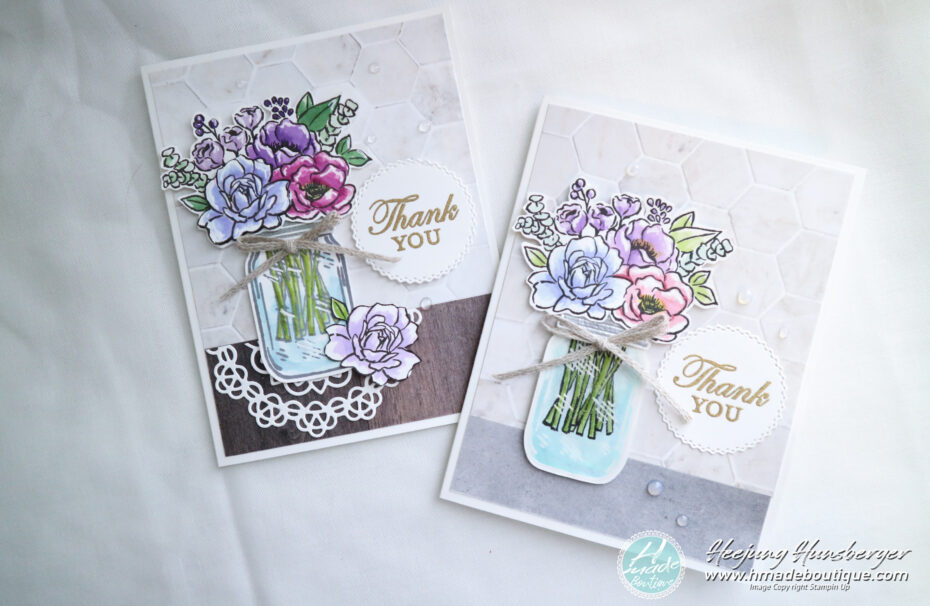 I used in good taste Designer Paper for this cards.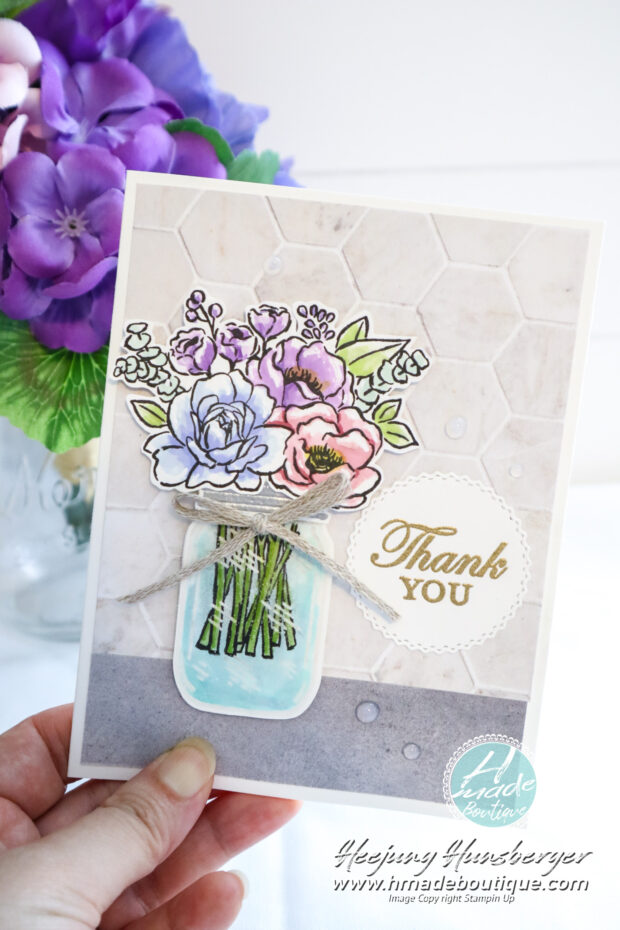 I finished white heat embossing on jar image for this set.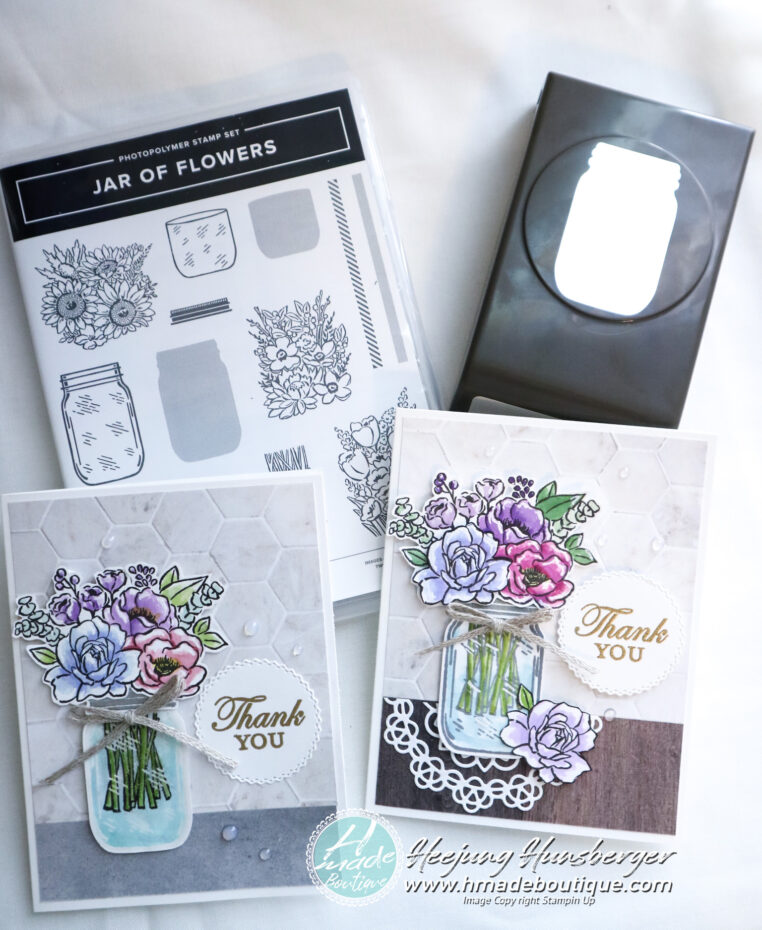 I love this bundle so much!
and can't wait to make another  card using this bundle again.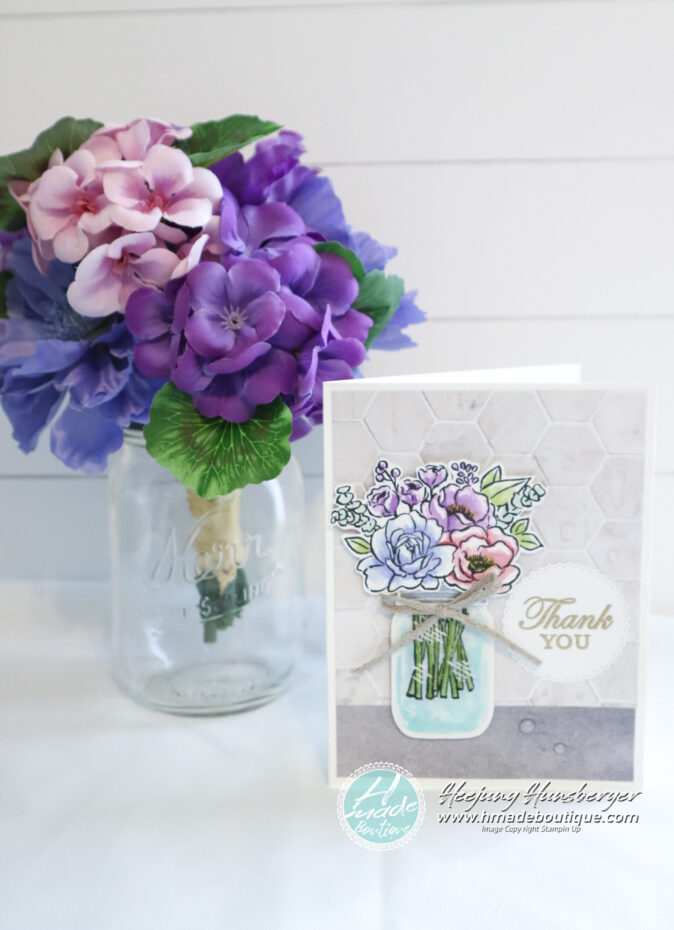 I tried to coloring on the flowers like my flower jar in the kitchen.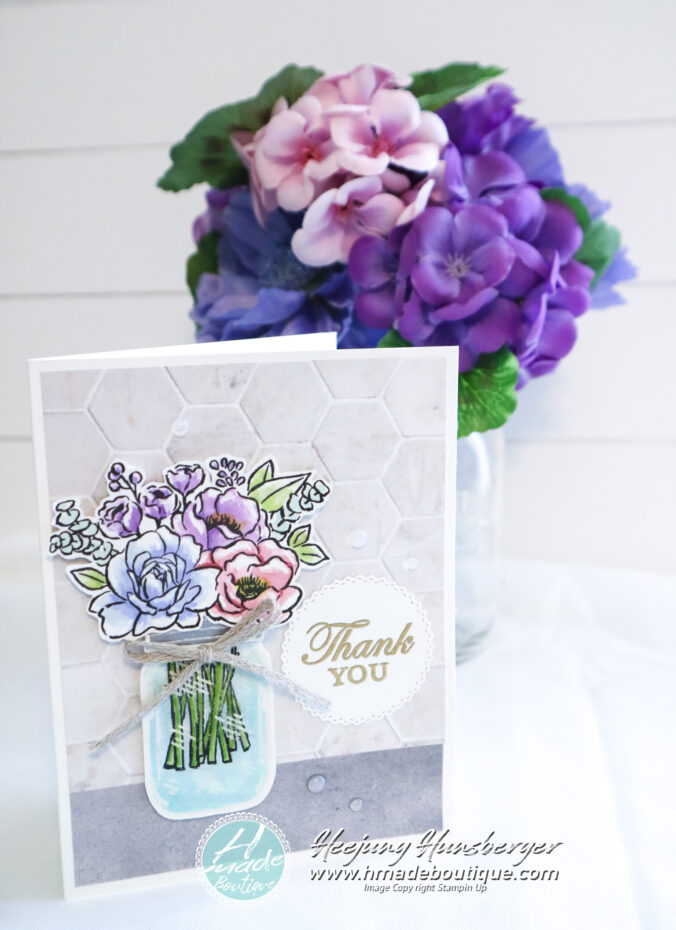 Thank you for stopping by! and I will make another card using this set and post it soon!
Have a wonderful day!
Want to find the products I used? I have listed them below. Click to here to shop online!