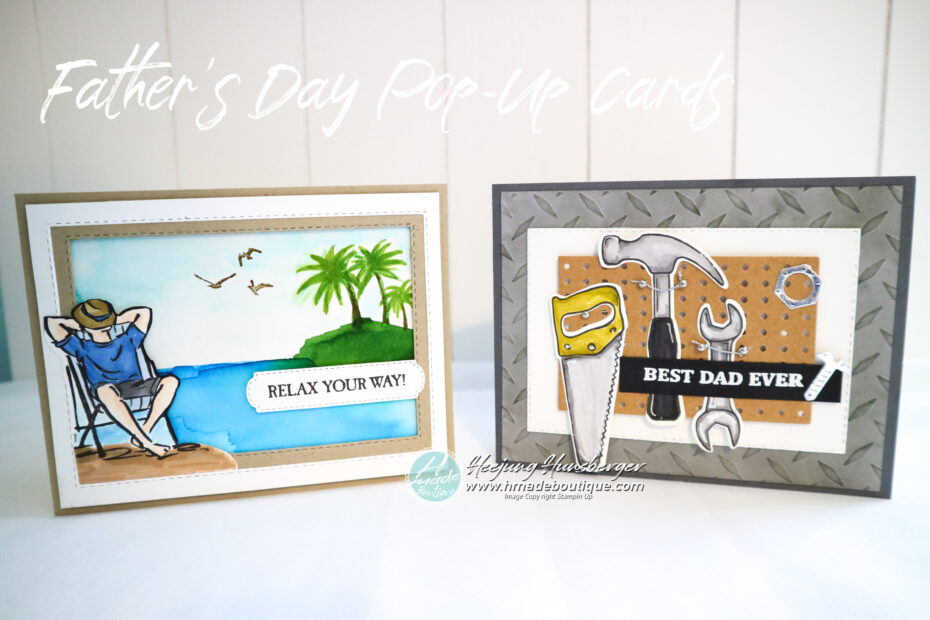 Hello!
Today, I want to show two different Father's Day card designs with box pop-up in each card.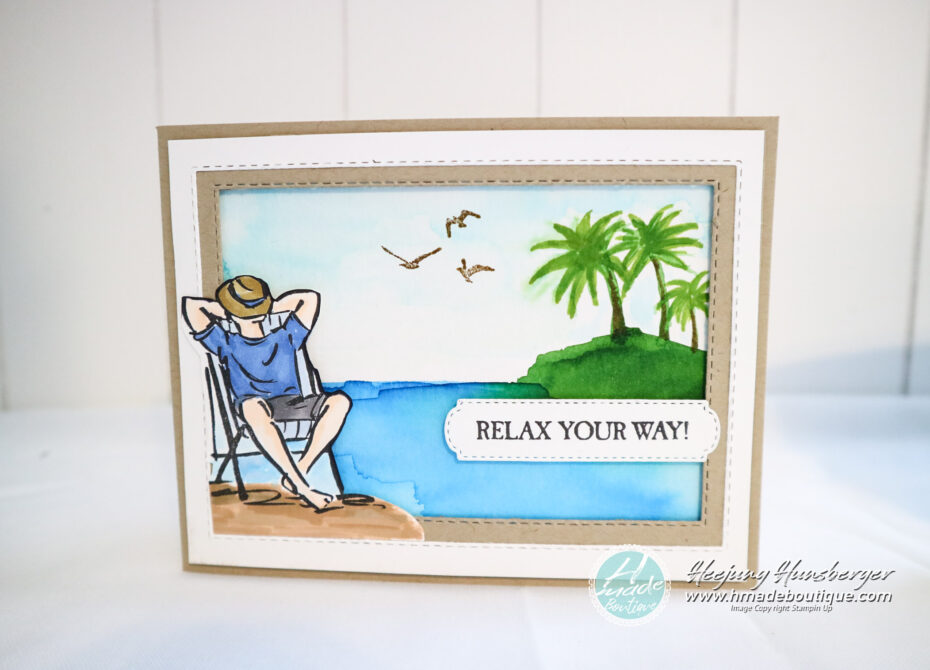 This card using A good man stamp set in the card front. And I finished water color painting on the background.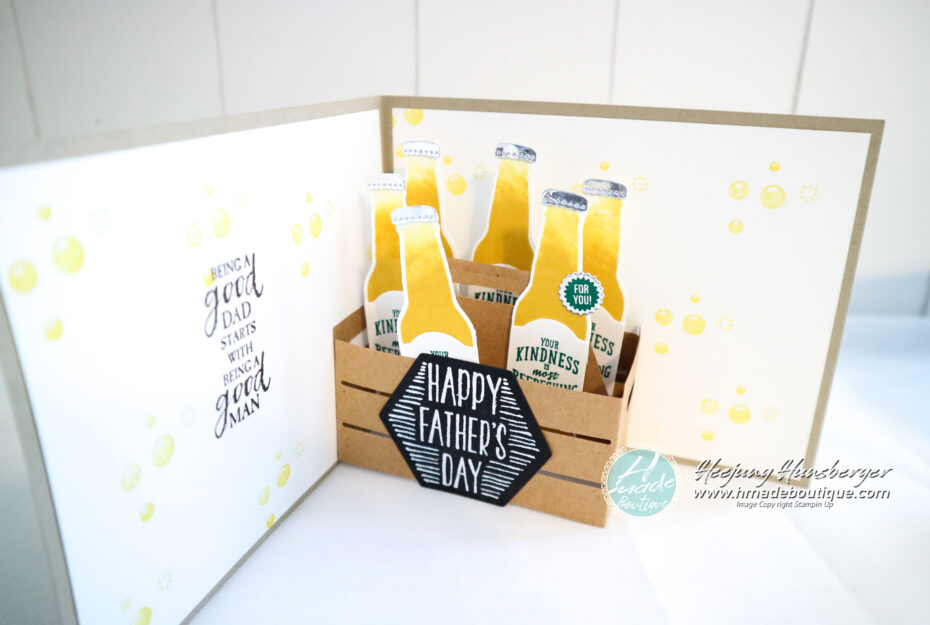 When you open the card, you can see six- pack of cold beer.
I used Bubble Over stamp set and die cut for this card. The bubble over stamp set and die cut are already retired.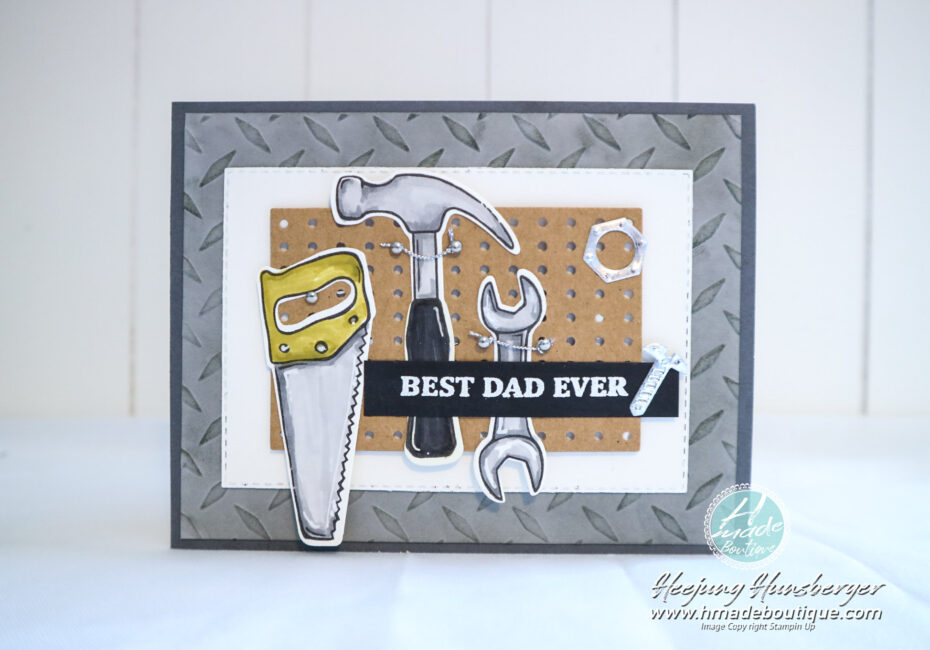 This is another Father's Day box pop-up card I made.
I used nailed it stamp set which also retired too.
But this set is one of my favorite stamp set for Father's Day card.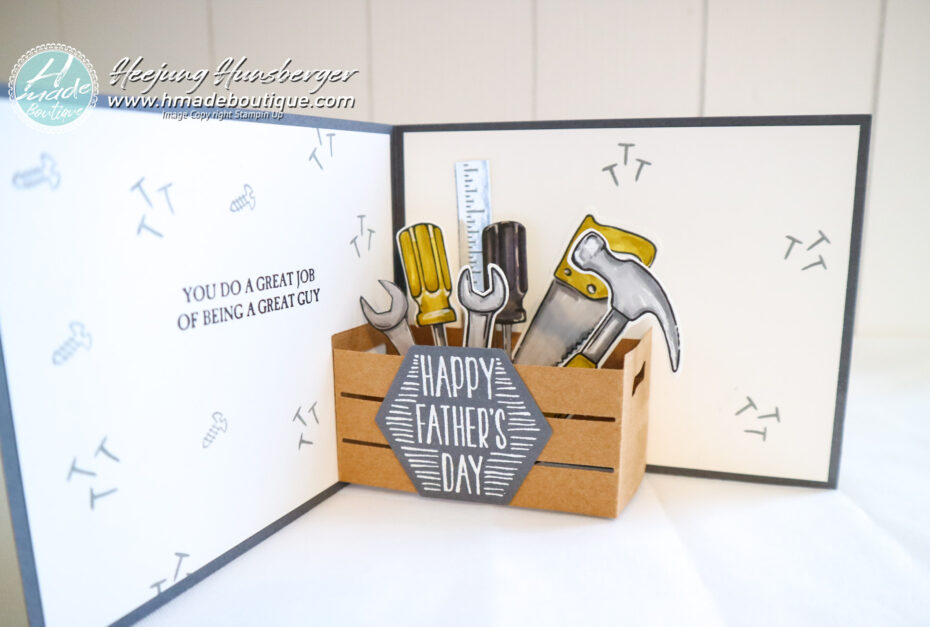 This is the card's inside that a box full of tools in it.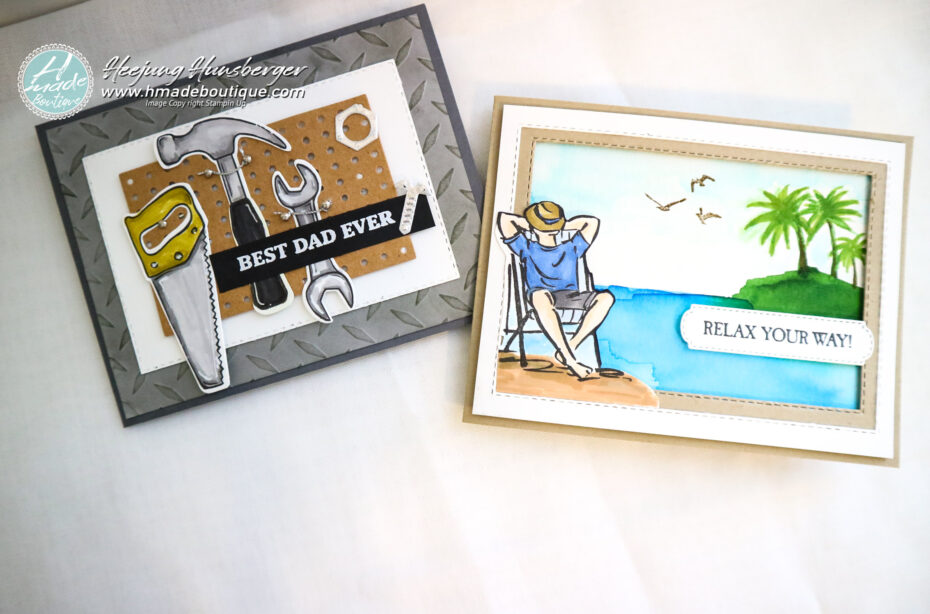 I didn't have many of masculine theme stamp set.  So I used stamp set what I have for Father's Day card.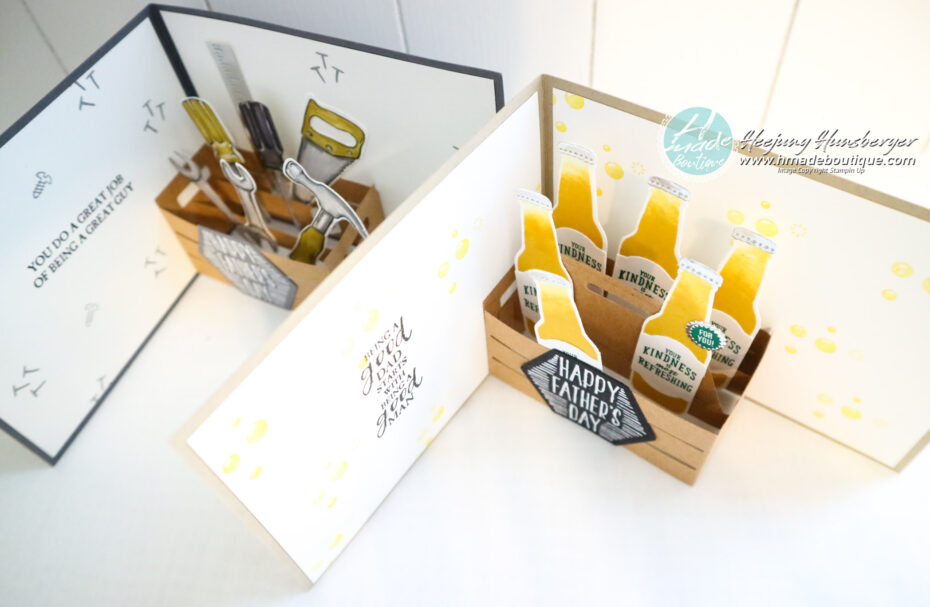 You can create many different theme box pop-up cards.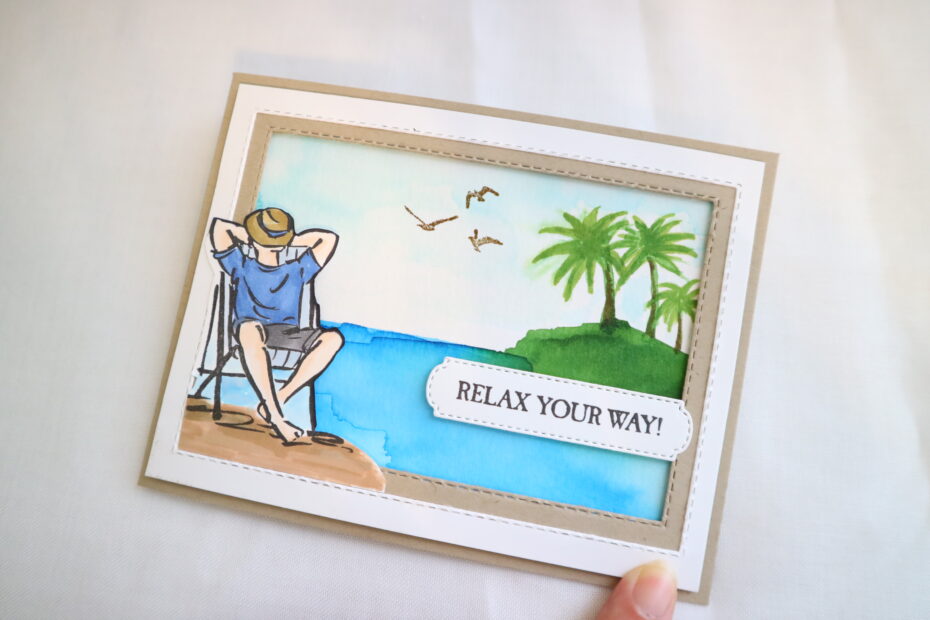 Like this beach relax theme with cold beer box in it.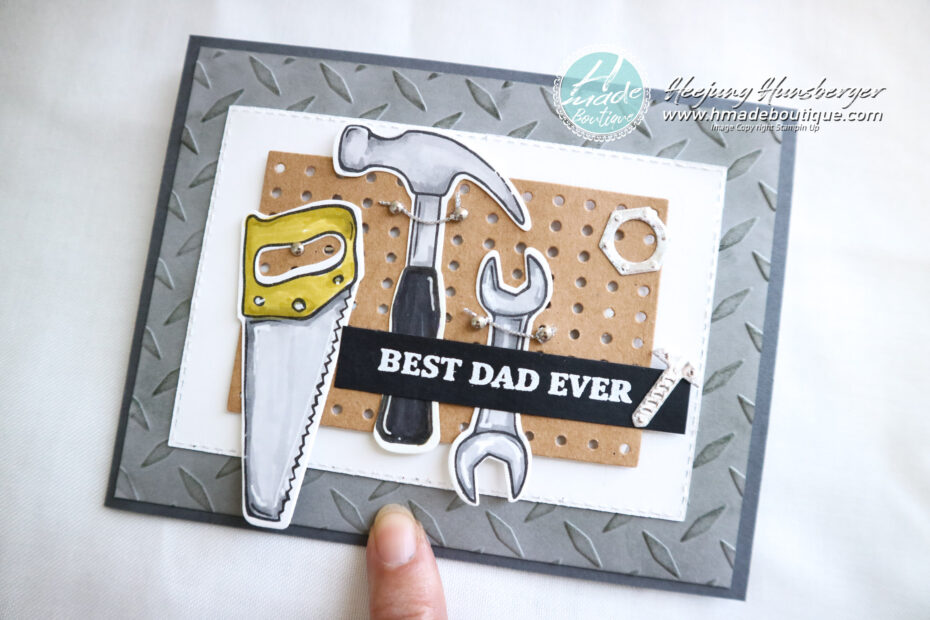 Like this heaven of tools!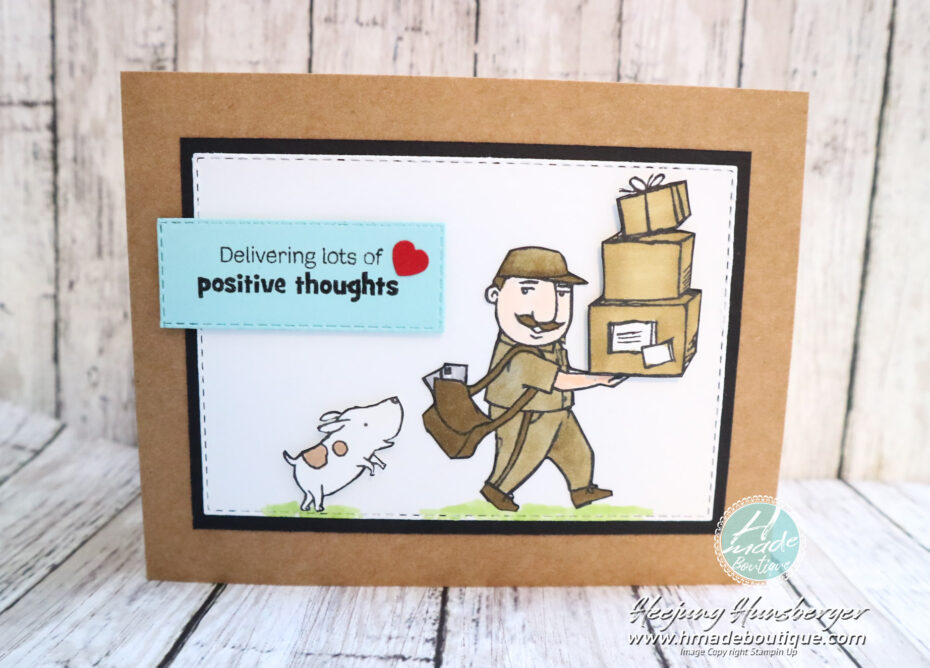 This is not a Father's card, if you see the inside of it.  But I want to show this one because this one also box pop-up card.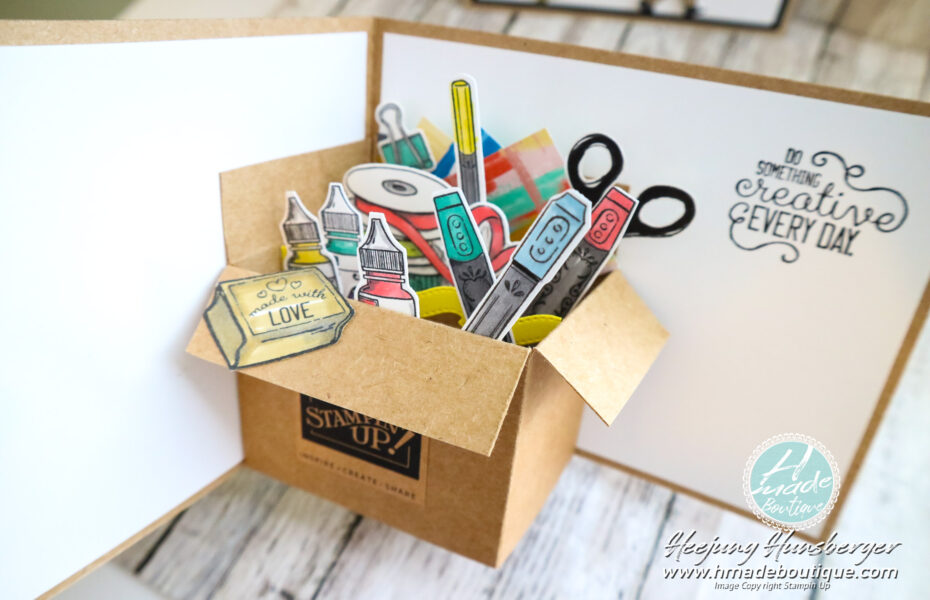 This is for me!! A full of stamping supplies box!! I think all of you would like this one more then tools or beers!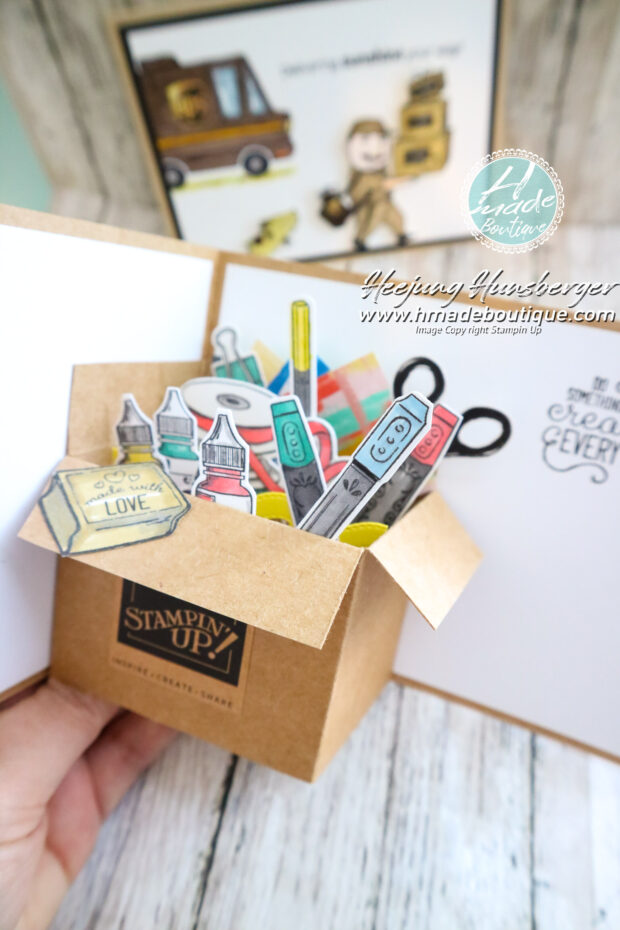 My happiest moment is when I received package from Stampin up!
What about you?
This video is a tutorial of how to make box pop-up card.
If you want to learn how to make this card, please watch this video! and don't forget to subscribe my YouTube channel for future video! 
Thank you for stopping by!
Hope you have a wonderful day!
Want to find the products I used? I have listed them below. Click to here to shop online!