Moose Lover's Christmas Card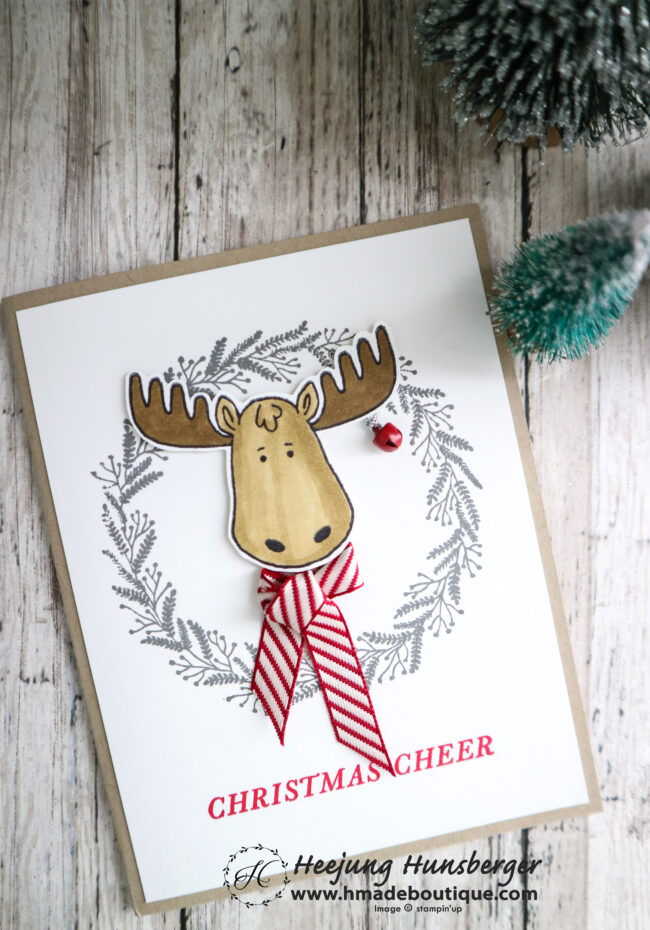 Hello, I can't believe that there are only few days left until Christmas!
I made some last minutes Christmas cards for my family. and this is one of them.
One of my aunt loves Mosses so I had to use one of stamp from Jolly Friends stamp set which was already retired.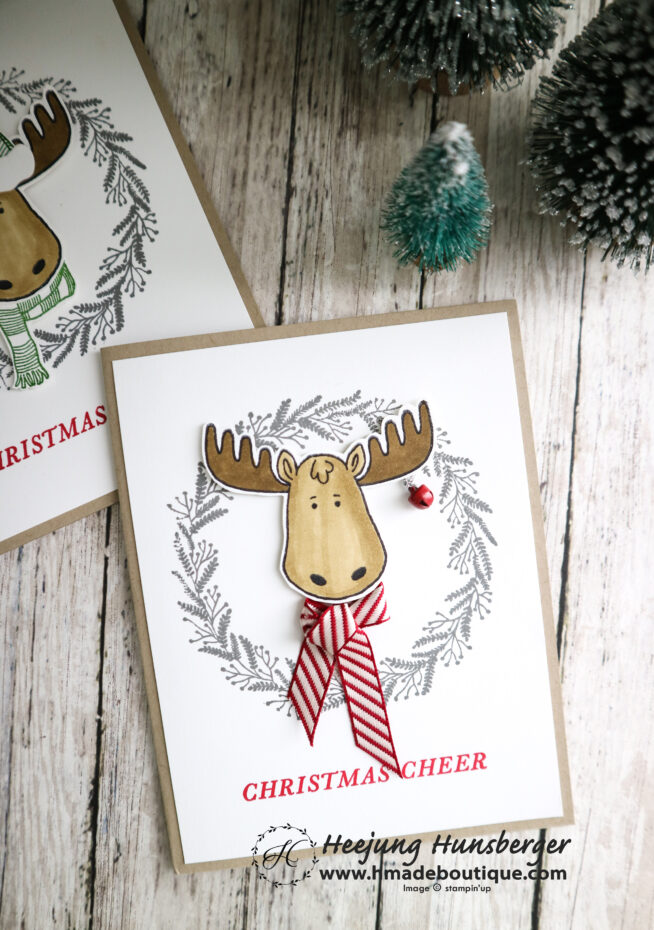 I used "Tiding All Around stamp set" for the background's wreath. And I used ribbon for Moose's scarf.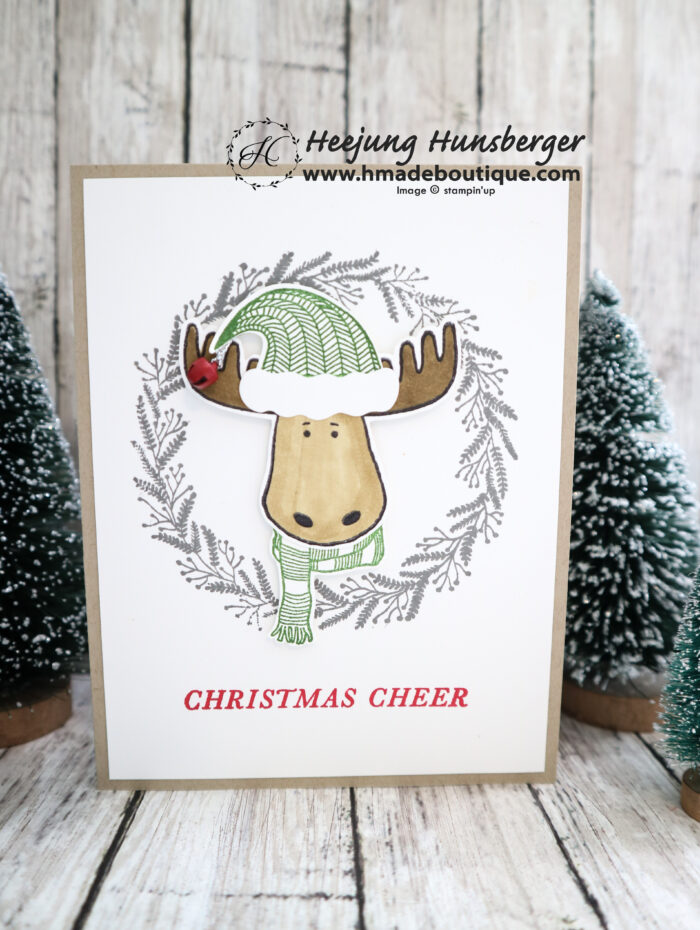 This card is another style of Moose. 
I love this simple designed Christmas card.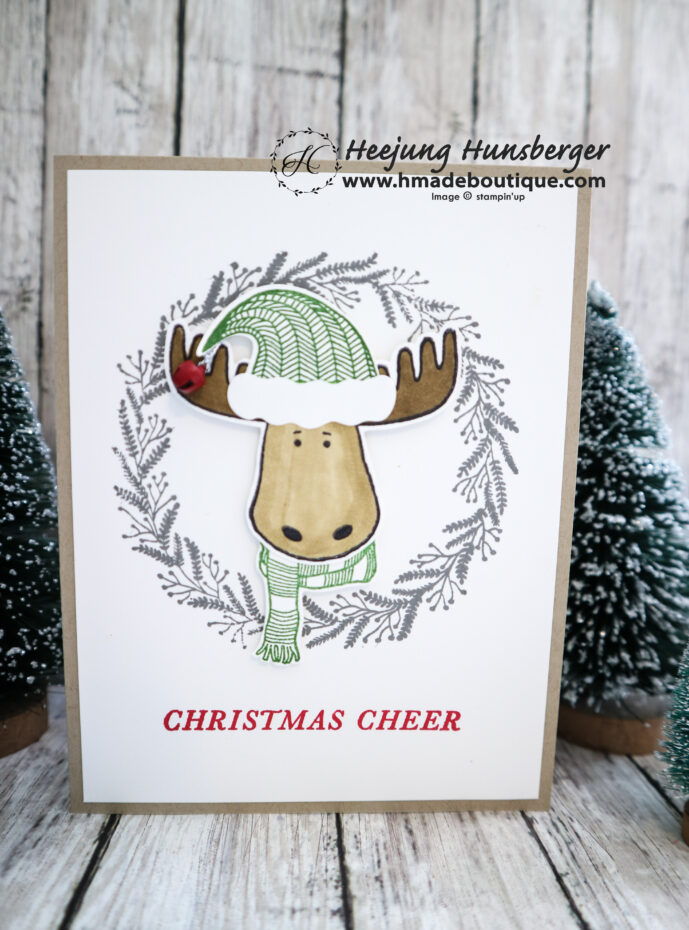 Merry Christmas!
And Have a wonderful holiday!  Thank you for stopping by!