Christmas Gleaming and Peaceful Boughs together!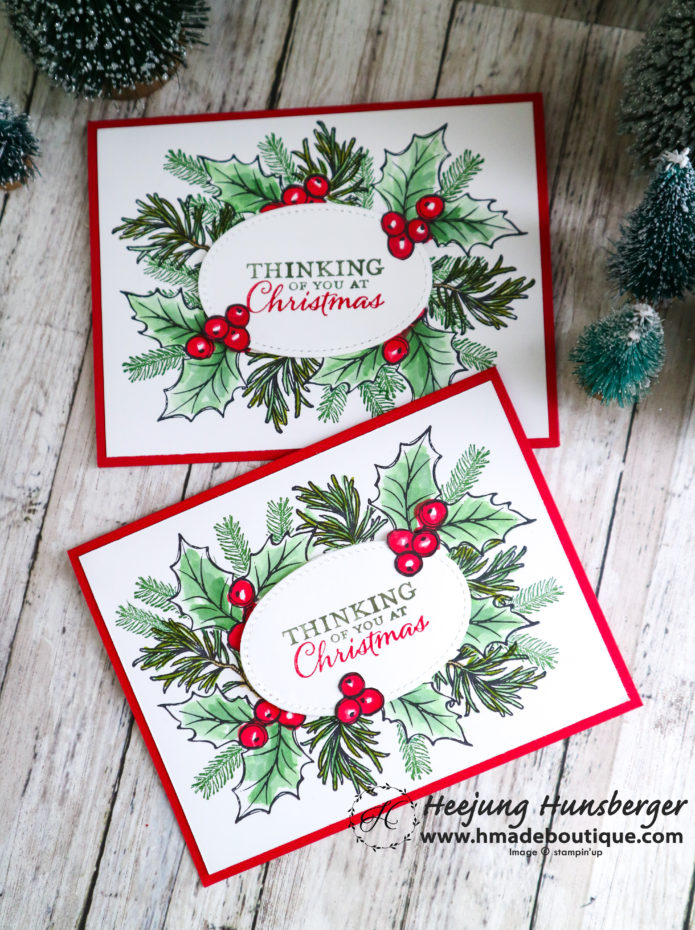 Hello friends,
I want to share this cards using Christmas Gleaming stamp set and Peaceful Boughs stamp set.
Do you like any of Stonewall Kitchen product?  I love a wild Maine blueberry Jam from Stonewall Kitchen.
When I saw the Holiday catalog of Stonewall Kitchen, I felt love with the package design that, I want to try similar design to my Christmas card.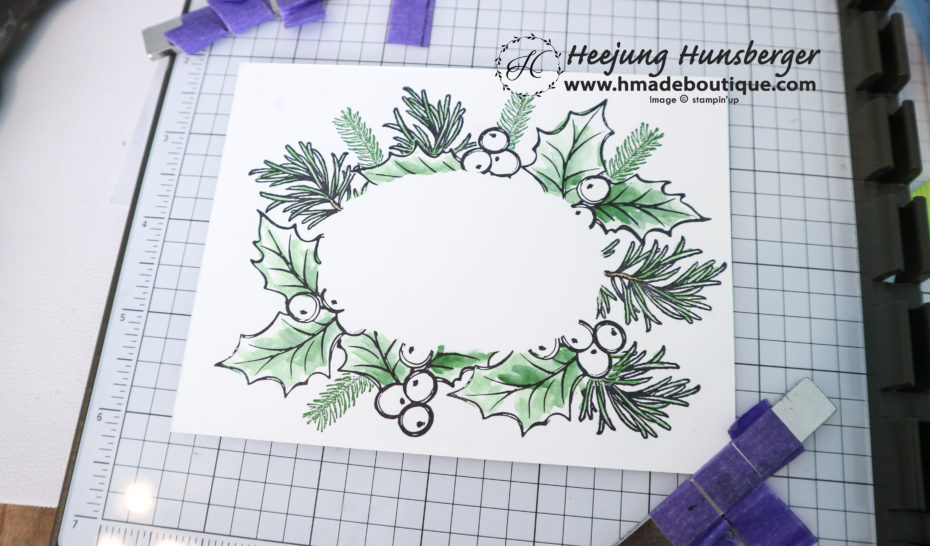 I used three different stamp sets to make wreath design.
Christmas Gleaming Stamp set 
Peaceful Boughs Stamp set
Winterwoods Stamp set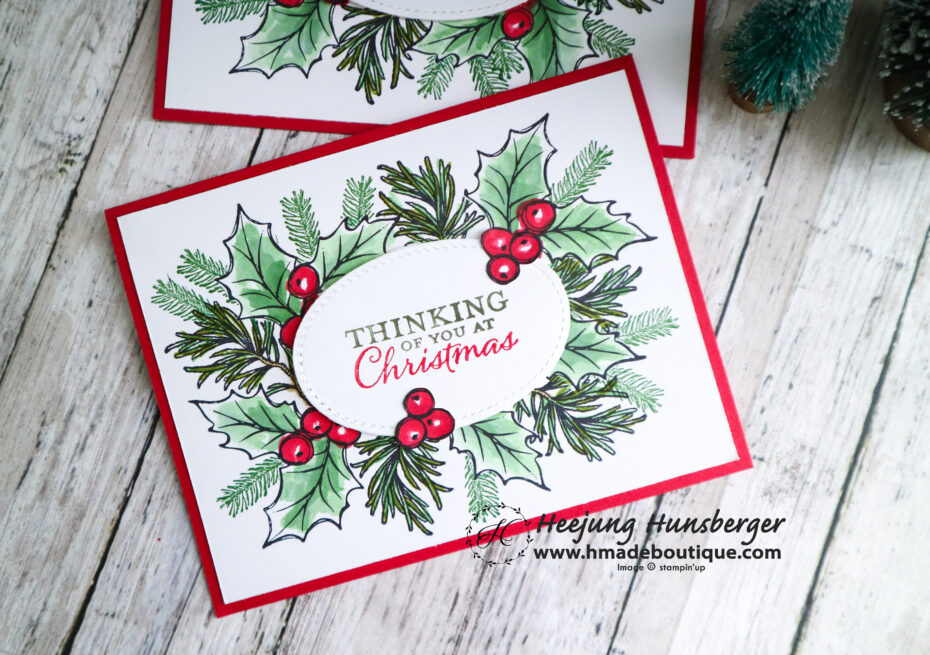 I colored with water coloring on the holly leaves to look like water color painting look.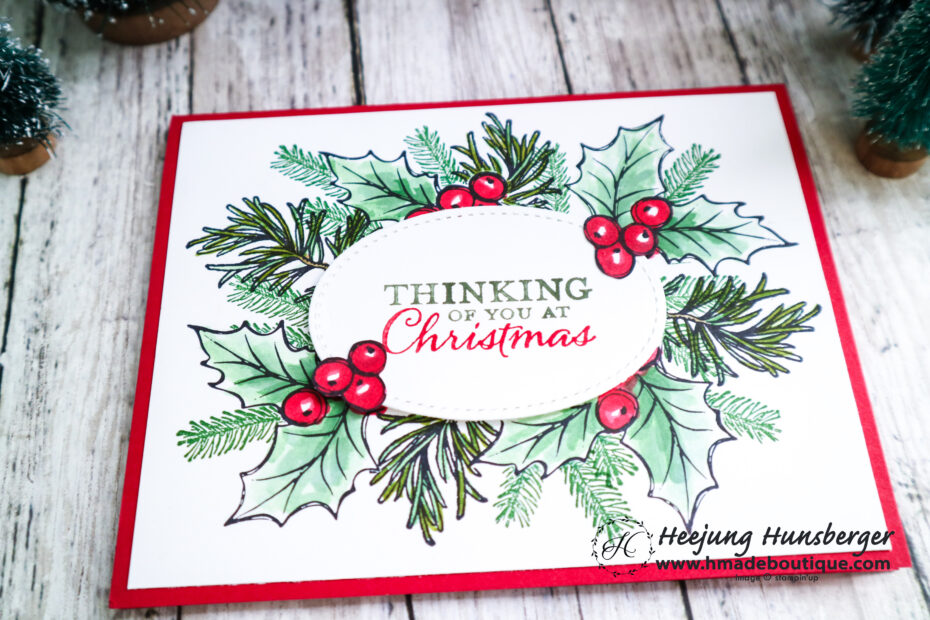 Mixed with many leaves for the wreath, give more rich and elegant look.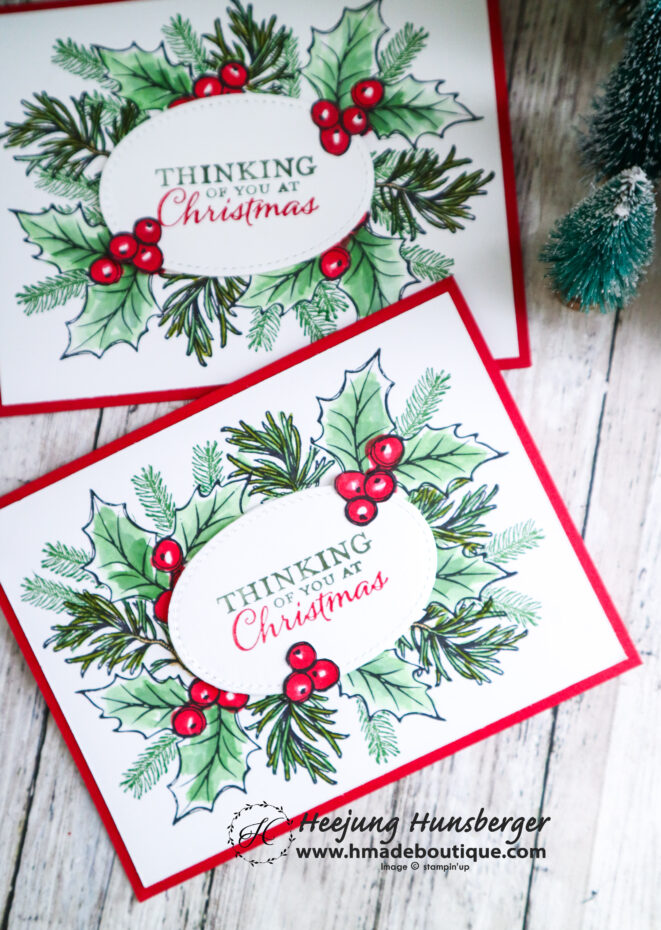 I'm so happy that I could make these cards inspired by favorite package design from Stonewall Kitchen.
Thank you for stopping by!
And Happy stamping!
Want to find the products I used? I have listed them below.