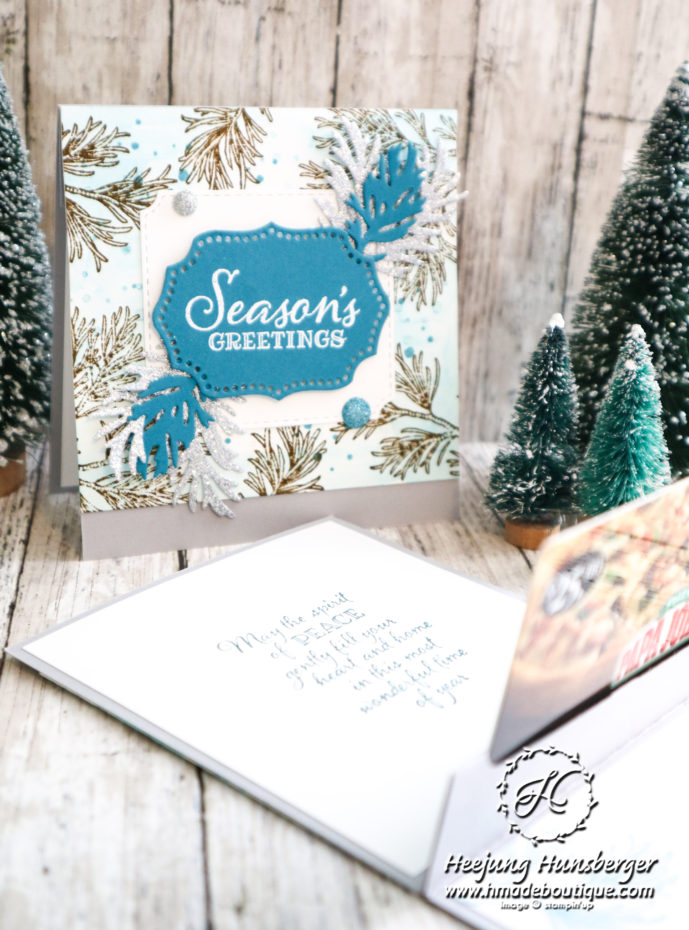 Hello friends,
Today, I want to show how I made Christmas gift card holder using peaceful Boughs bundle.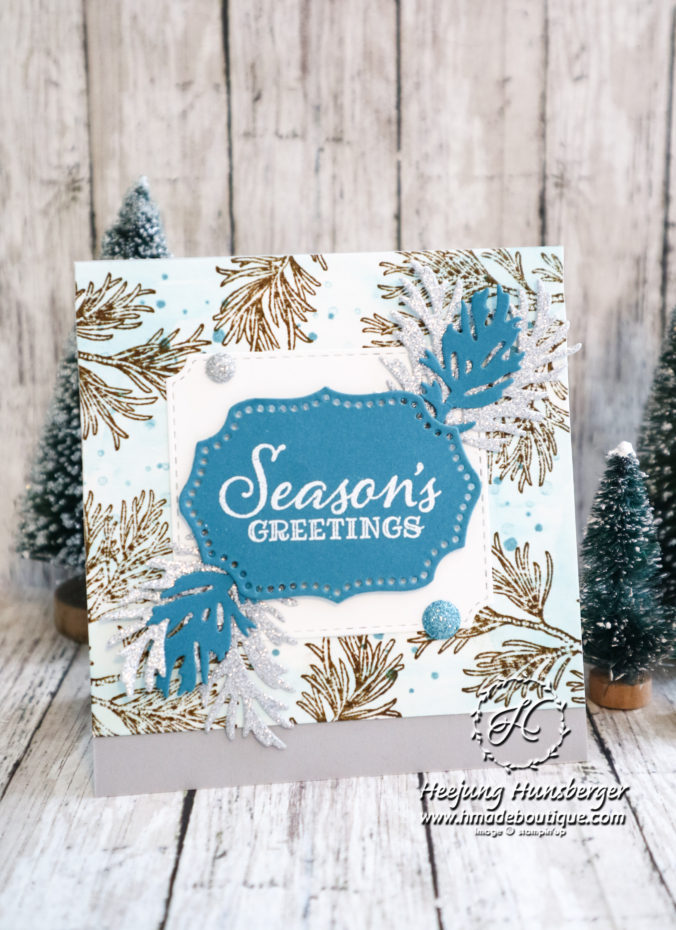 This gift card holder size is 4 1/4 wide and 4 1/2 high.
I used water color paper for the back ground.
This is gift card template that I created.
Using 81/2 *11 card stock and cut it half. and score it as the template.
Using stampin up's Simply scored scoring tool for scoring the paper.
To make sure, you used tear & tape adhesive as I indicated on above.  
Gift Card Holder Tutorial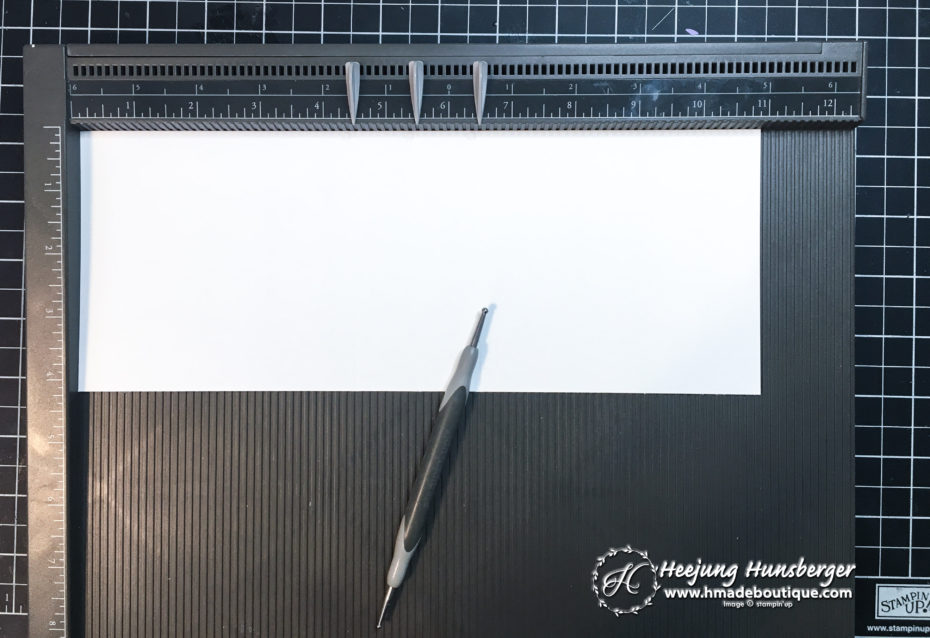 Scored 4 1/2, 5 1/2,  6 1/2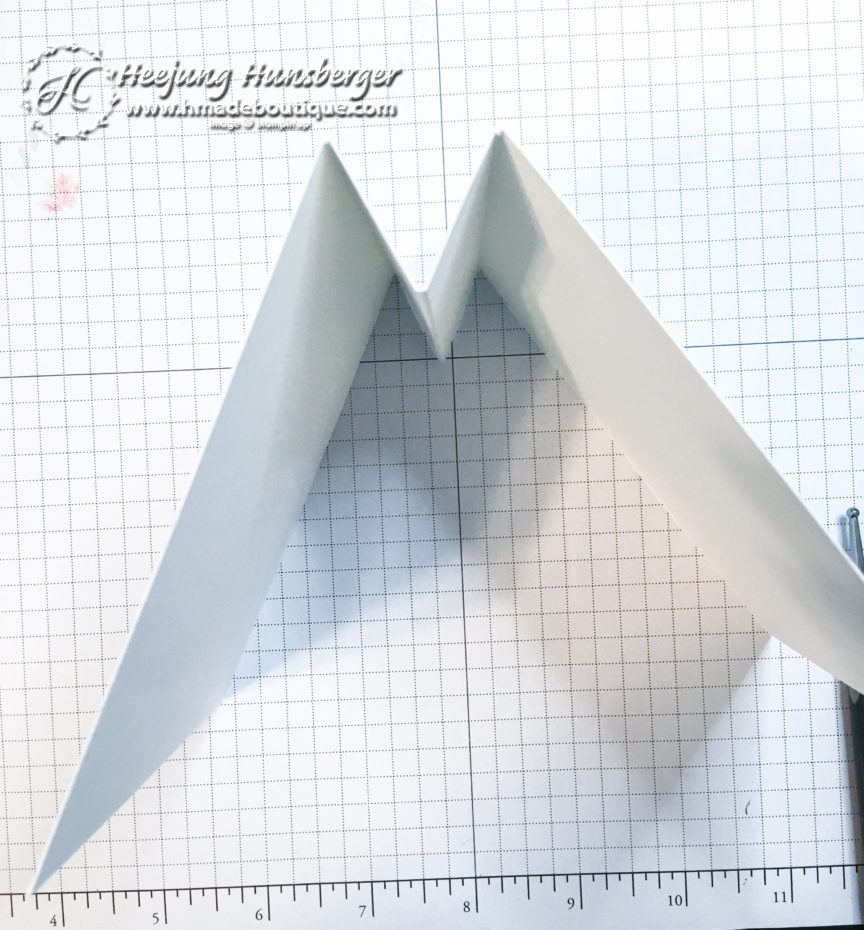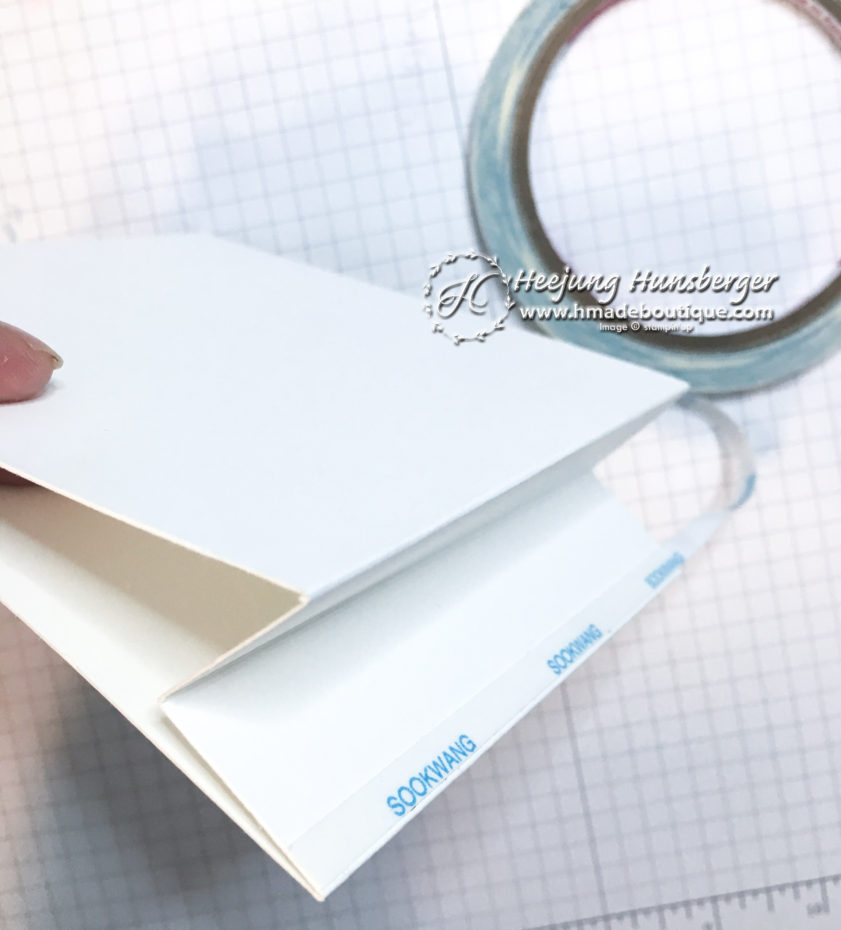 Adhesive double side tape on out side of folded area.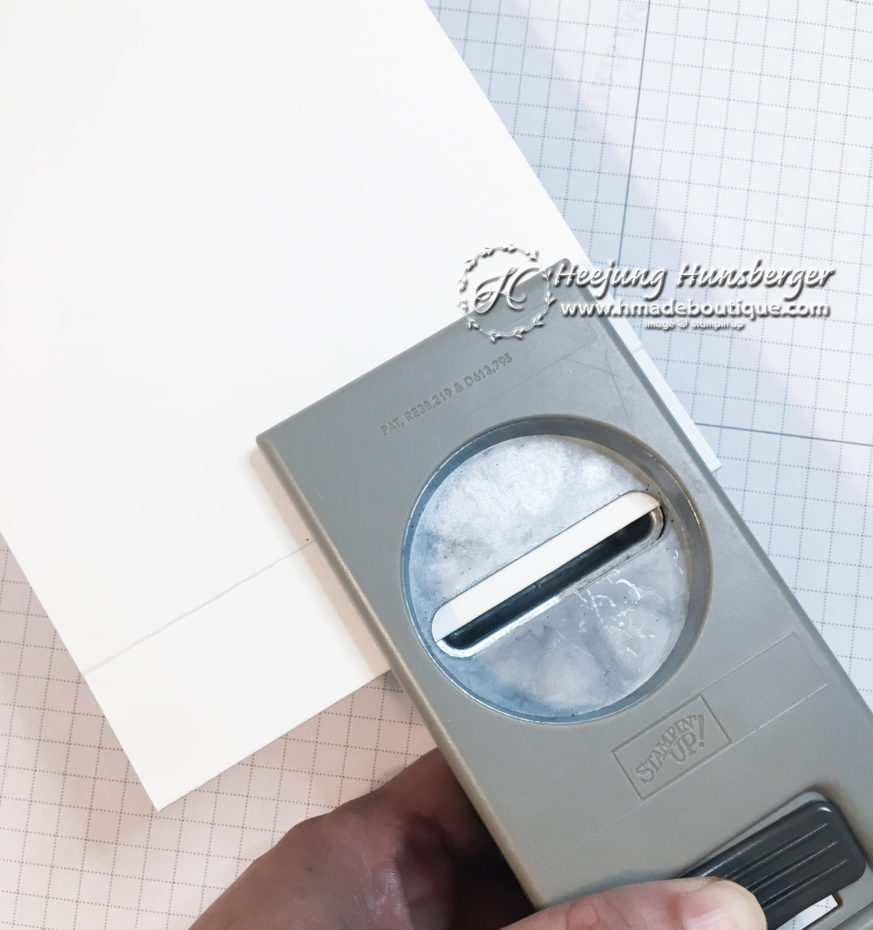 Punching word window punch on the inside of card that insert area of gift card.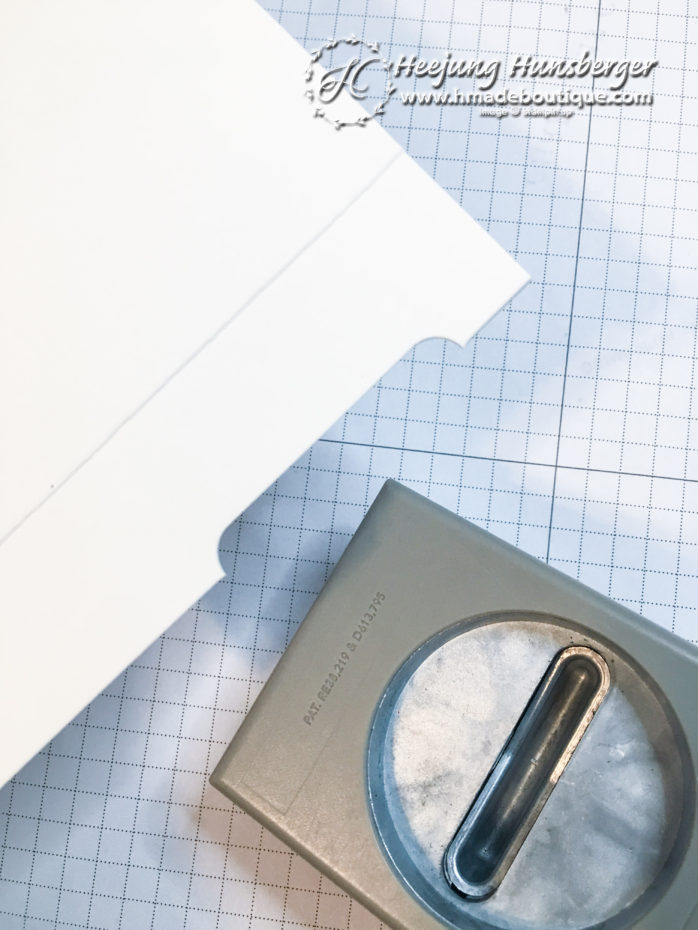 Punching paper one half like above picture.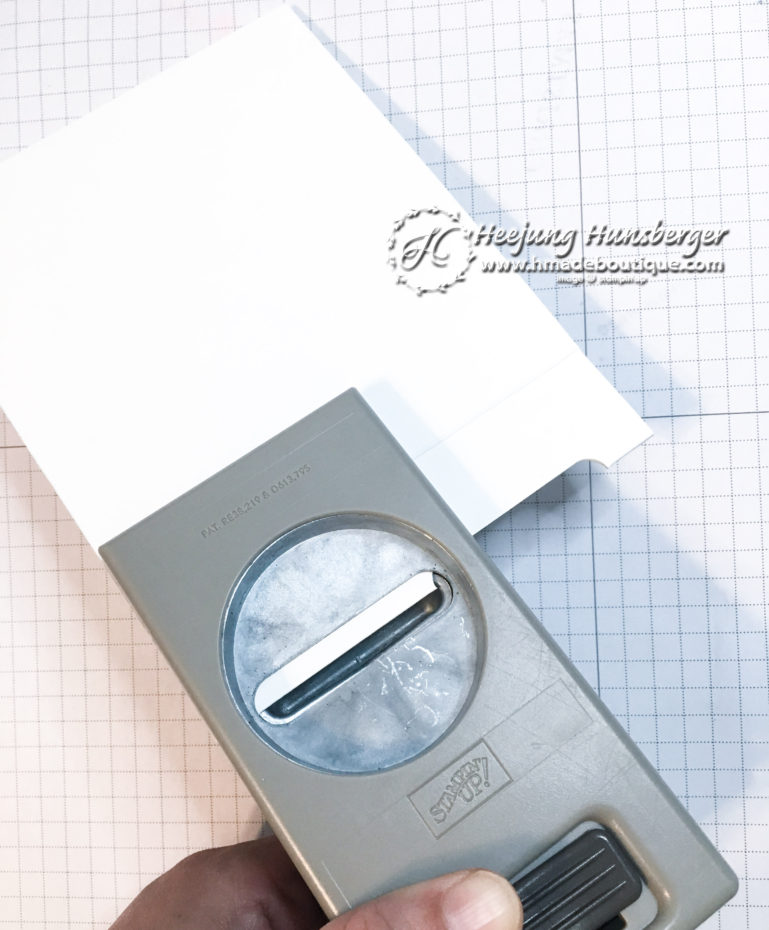 Punching one more time right next.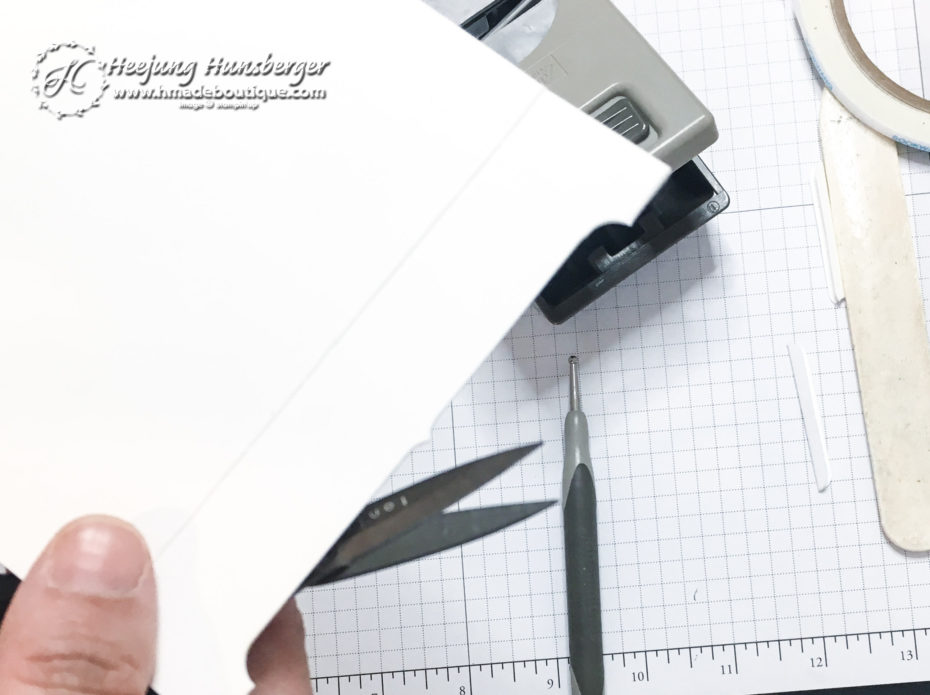 This is two time punched with word window punch picture.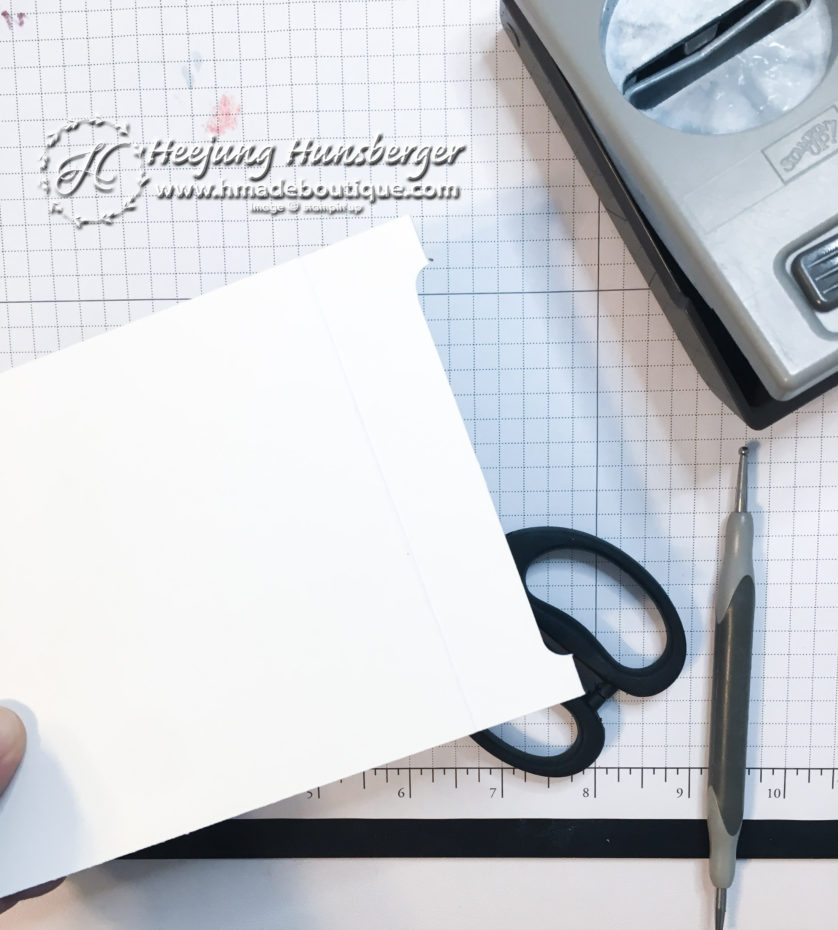 Trim with scissors on the middle to smooth out line.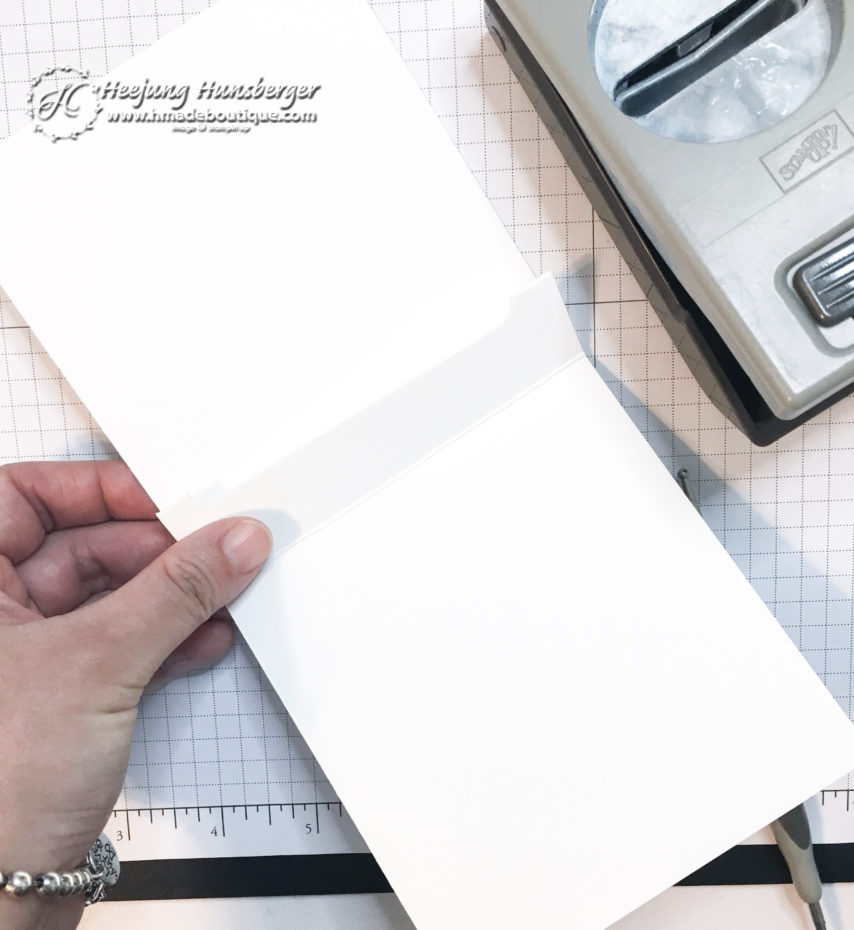 This is the base of gift card holder. now you can decorate in and out side!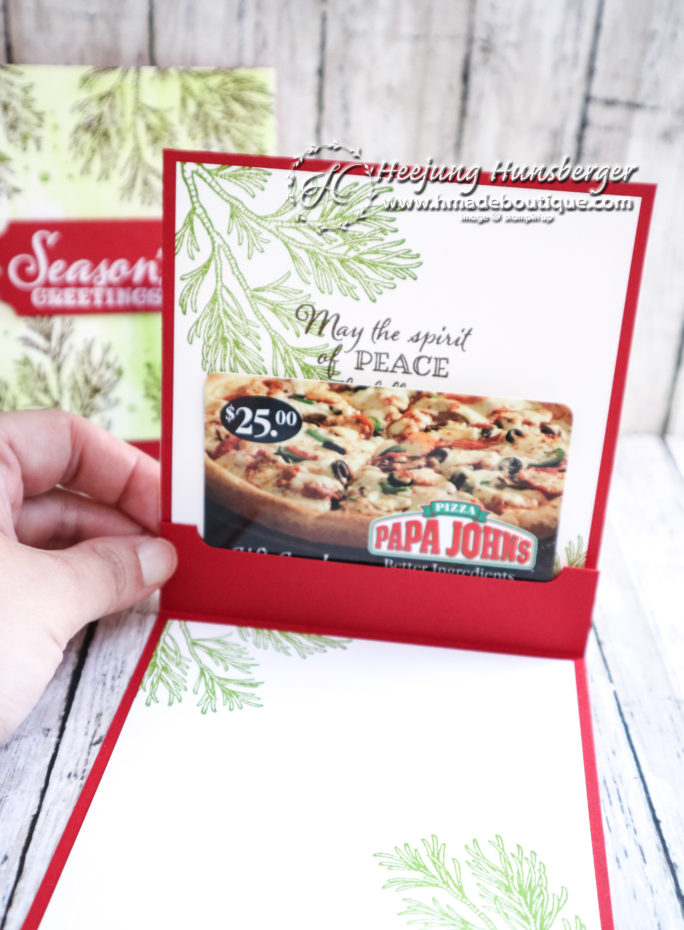 Using the" word window punch" for the gift card insert pocket. I punched just half of shape twice.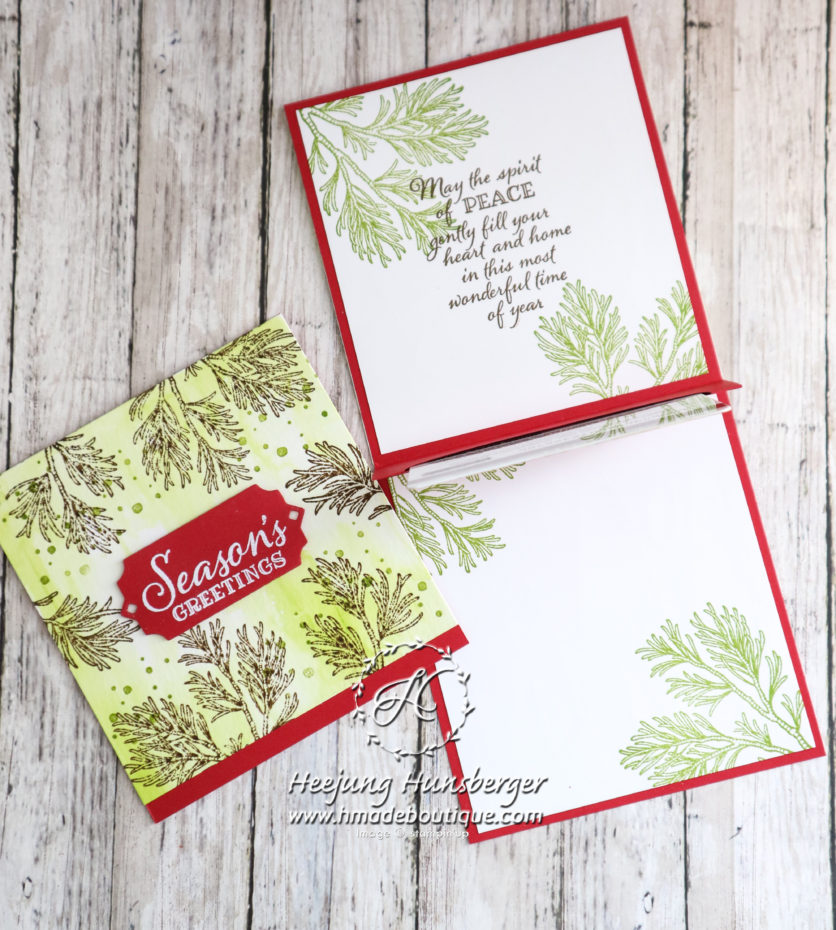 This gift card design is double work because you need to decorate inside and outside.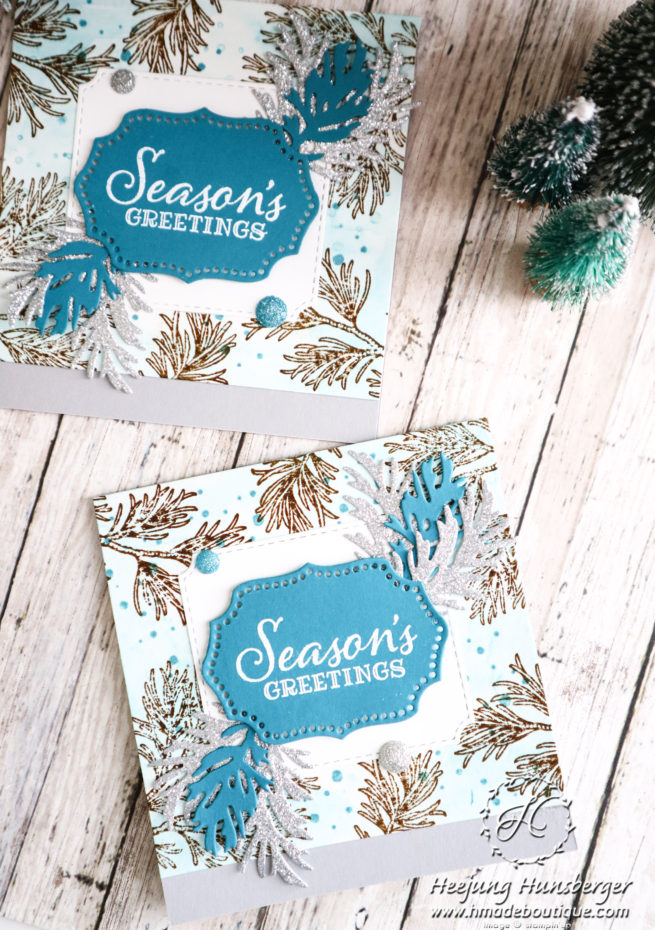 I love the peaceful boughs Bundle. this stamps are elegant, and die cuts are very cool to use it.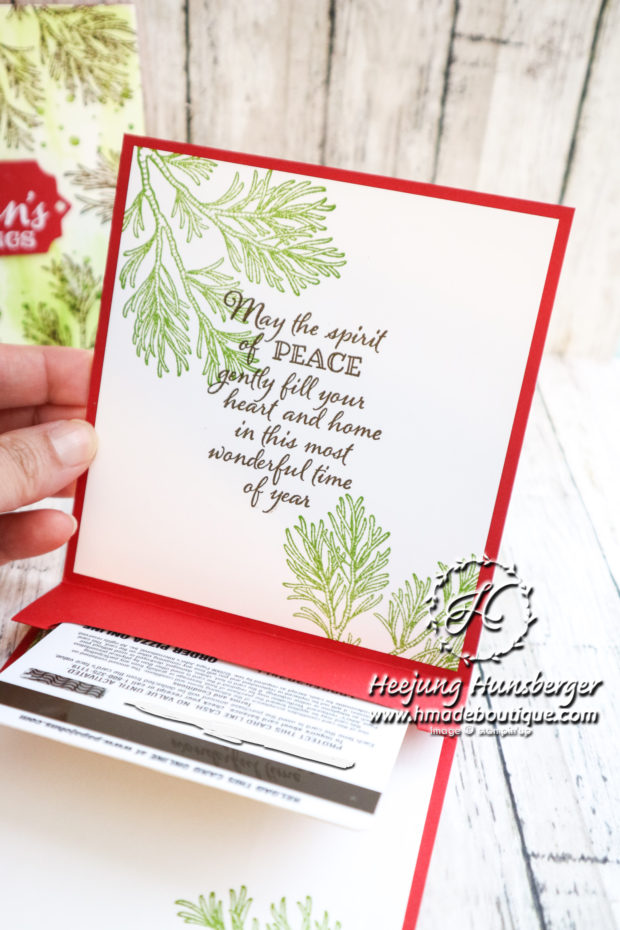 To make sure that you need to think about size of gift card and leave the some space for the gift card when you adhesive the double side tape.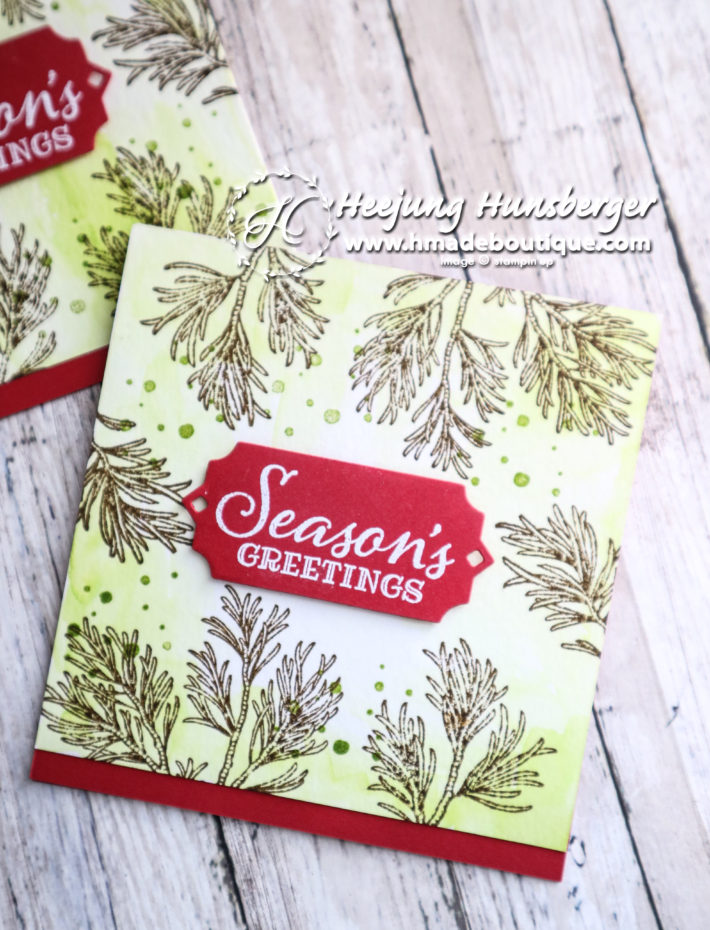 I made green with red combination and pretty peacock with silver combination cards.
The green and red combination is traditional Christmas color.  but my favorite is new color " Pretty peacock with Silver.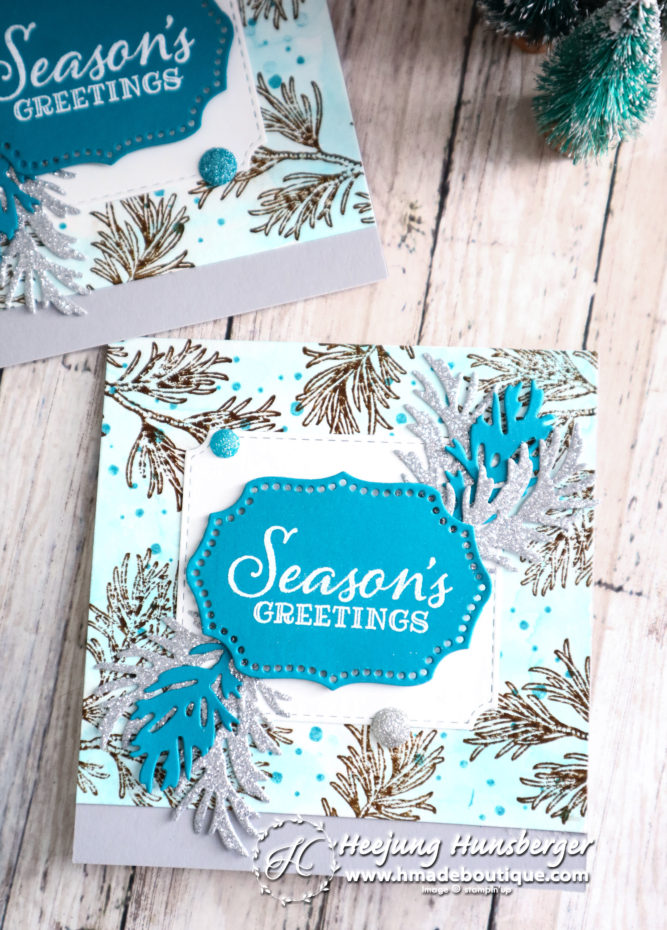 I used water color paint paper and coloring with aqua paint brush with balmy blue color.
Thank you for stopping by!
Hope you have a great day!