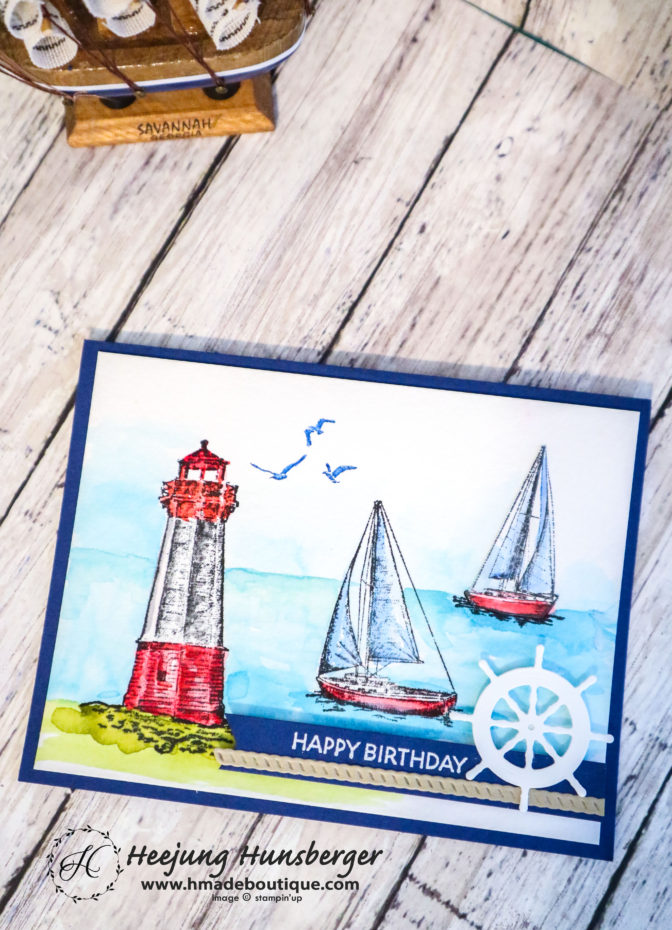 Hello friends,
Today, I made a birthday card with Sailing Home stamp set.
This scenery is remind of Bay View's beach in Michigan.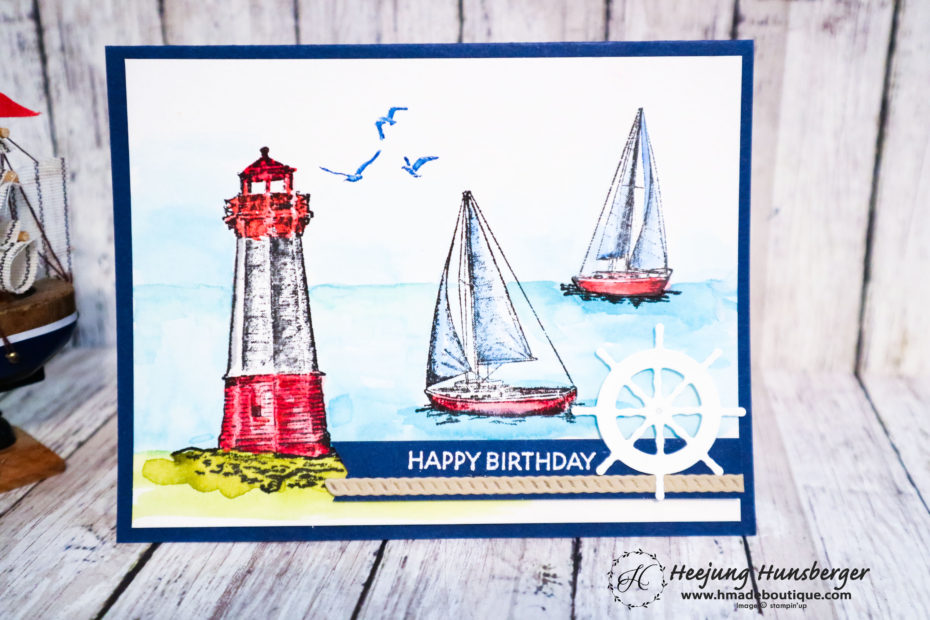 I love red light house so I colored red water color for light house and boats.
The red color gives more fresh looks on the card.
Using water color paper for back ground is always right choice because you can see the water's clear color in the card.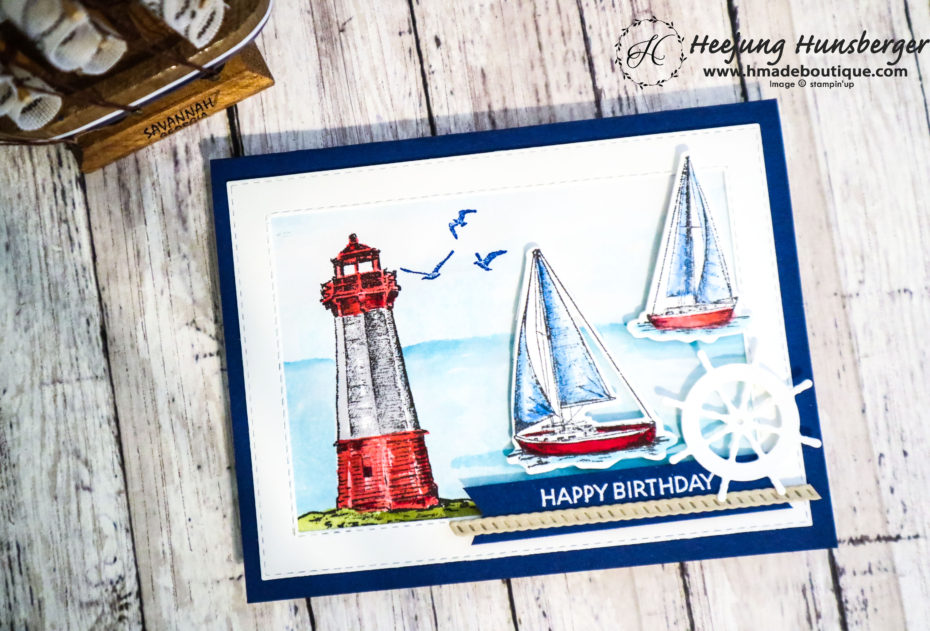 This card is one of my mistake to use normal paper for background.  When I water coloring on the normal paper, the paper was wrinkled.  so I had to make sure to cover for the frame on top of the background.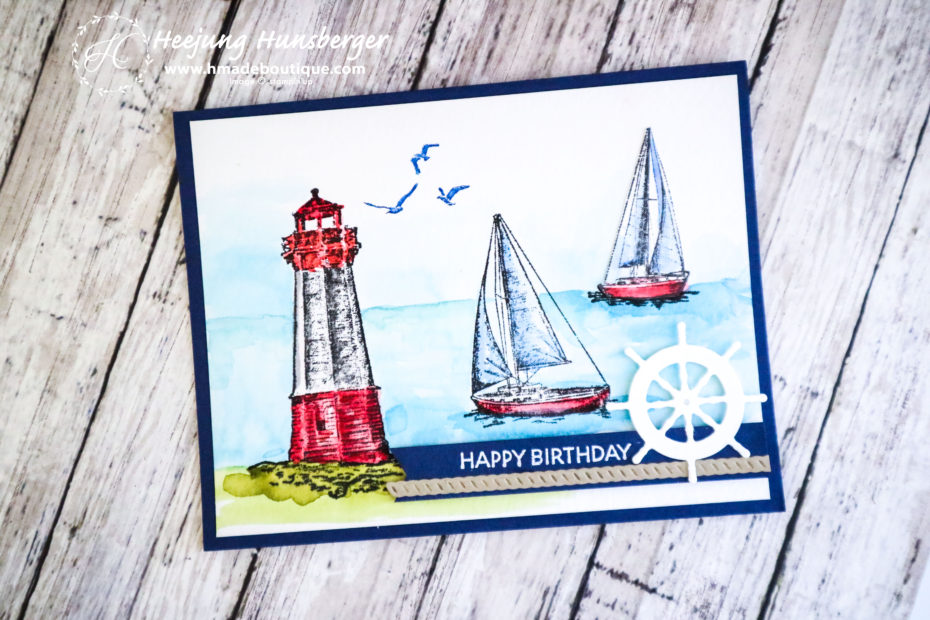 I really miss the cool beach in Michigan today!
Stay cool every one!  Fall season will be soon!