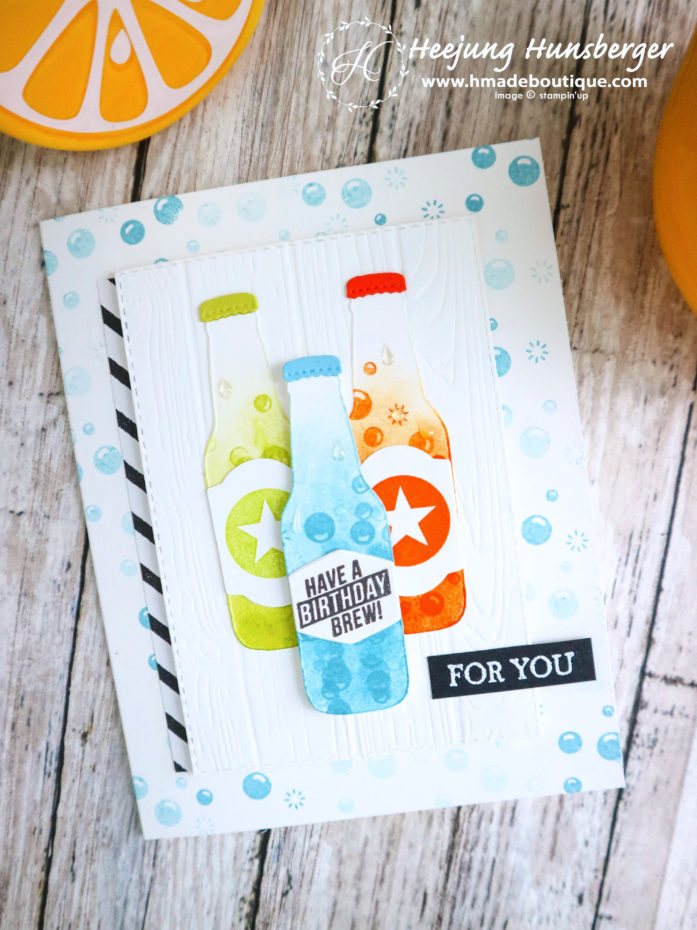 I made this card few months ago and it was beginning of summer. and forgot to upload on website.
It has been really hot this summer and I'm drinking icy drinks almost everyday. Since I'm not a big fan of soda, I drink icy coffee or tea instead of it.
I used " Bubble over stamp set with die cut for this card.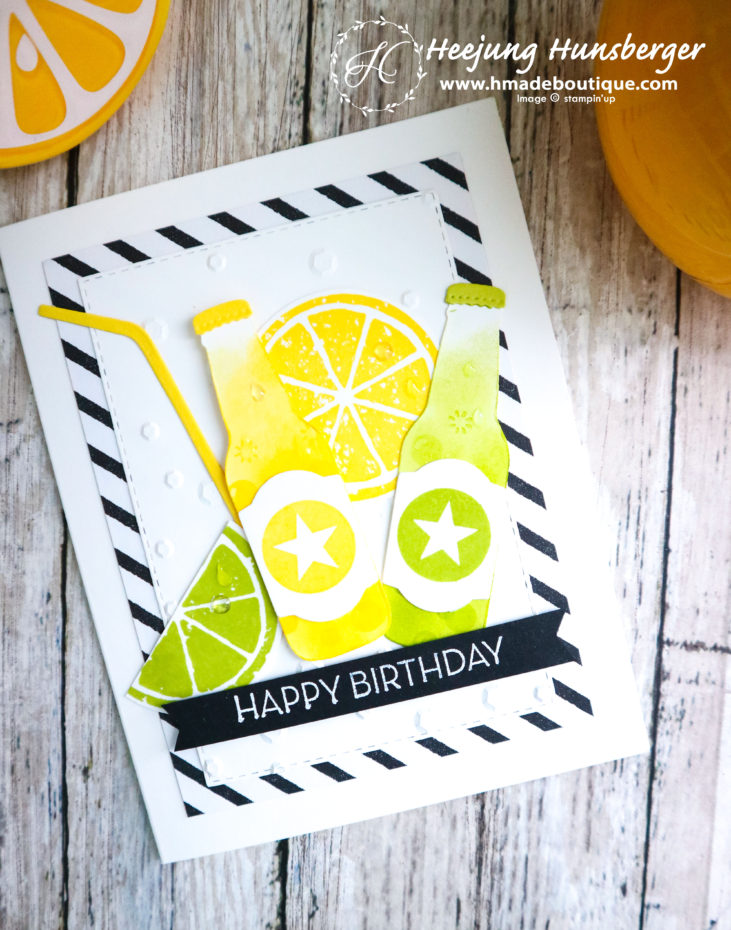 This is my another version of bubble over Birthday card. and this are lemonade and limeade bottles.
I had so much fun to make with this bubble over stamp set. You can create so many kind of drinks.
What is your favorite drinks? 
Hope you have a wonderful day and thank you for stopping by!