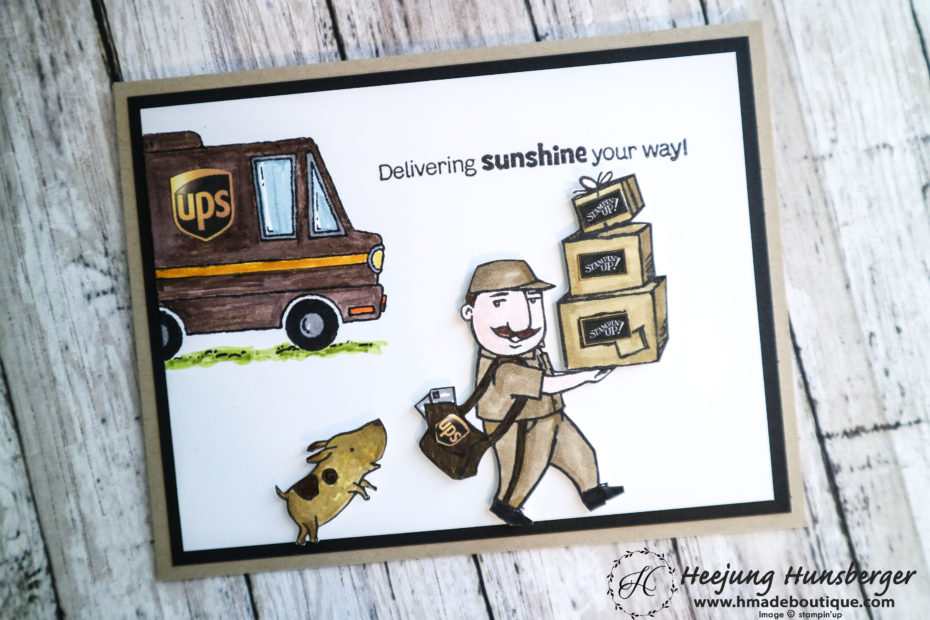 Hi everyone!
This is my exciting moment of day. I think every stampers are same as me. when the UPS truck arrived and hearing door bell, you will be the fastest runner at the moment.
My dog Messi is not same way,  because  he knows that all stuff and I will be busy to play with it not him.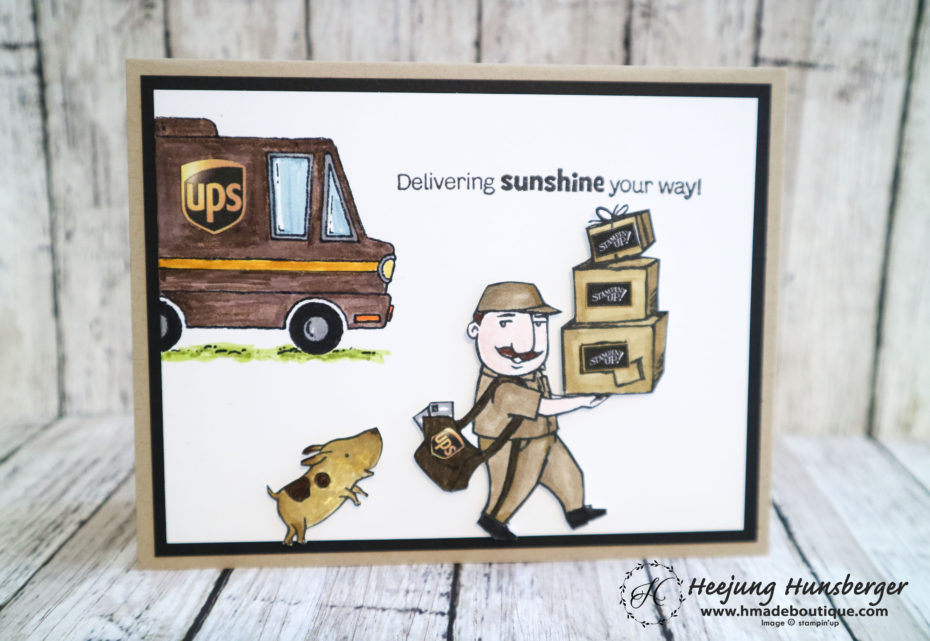 I used " You always delivery" stamp set for this card.
And I used tasty truck set for UPS truck.  And you can down load the UPS logo and stampinup logo from the website. and print it and cut it out and attached it to boxes and truck.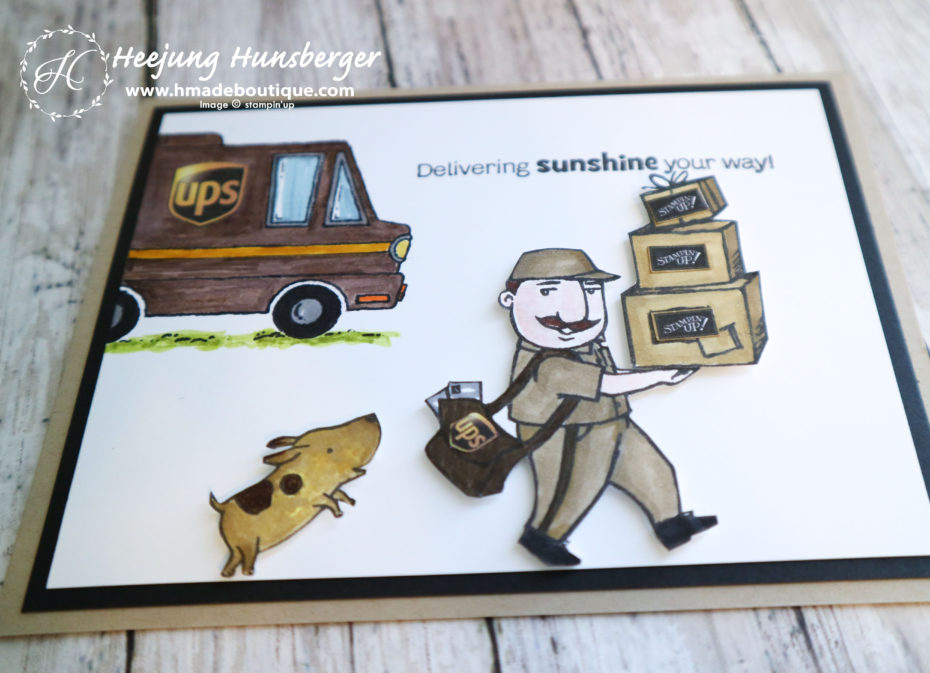 I love this set because this "You always deliver" stamp set    express my mind.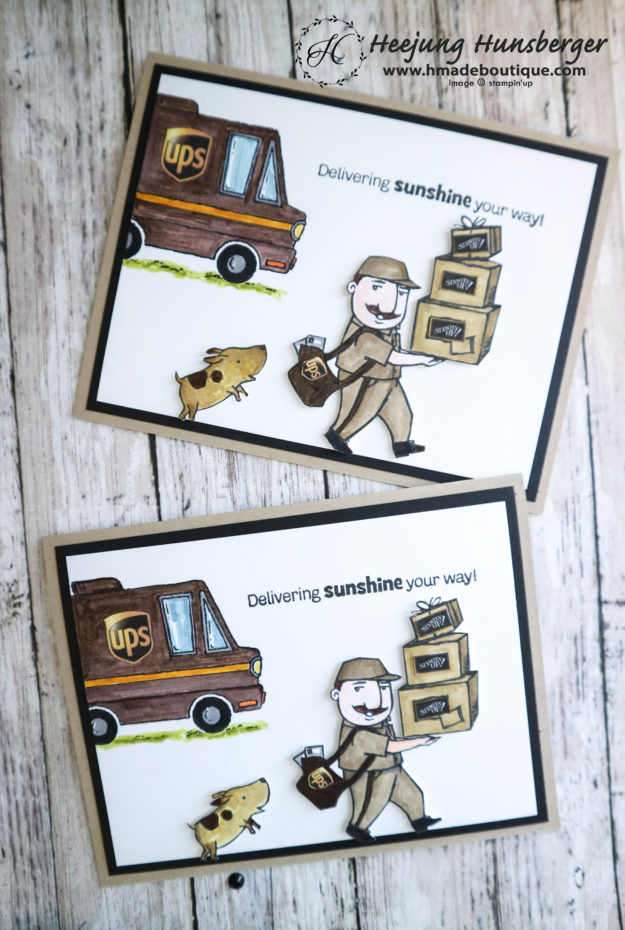 I should make this card many more and give this one to my customer or stamping friends.