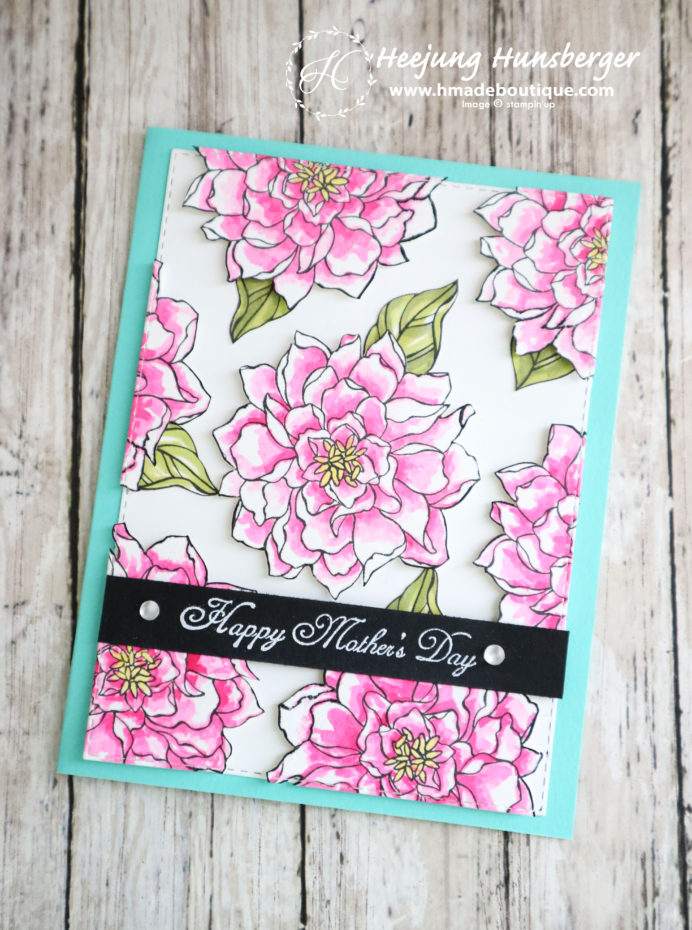 This peaceful petals stamp set is one of my favorite one and I tried use this set for Mother's Day card for many of years with different design.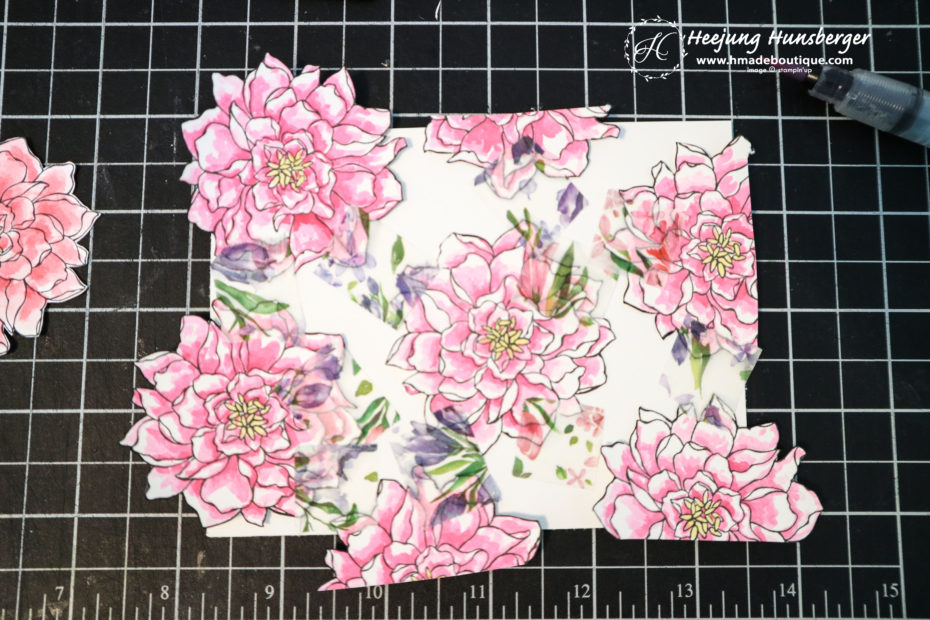 This is how I made floating frame card, lay out all the colored pre-cut flowers on the white card stock and peg down all the flowers with masking tape then die cut it.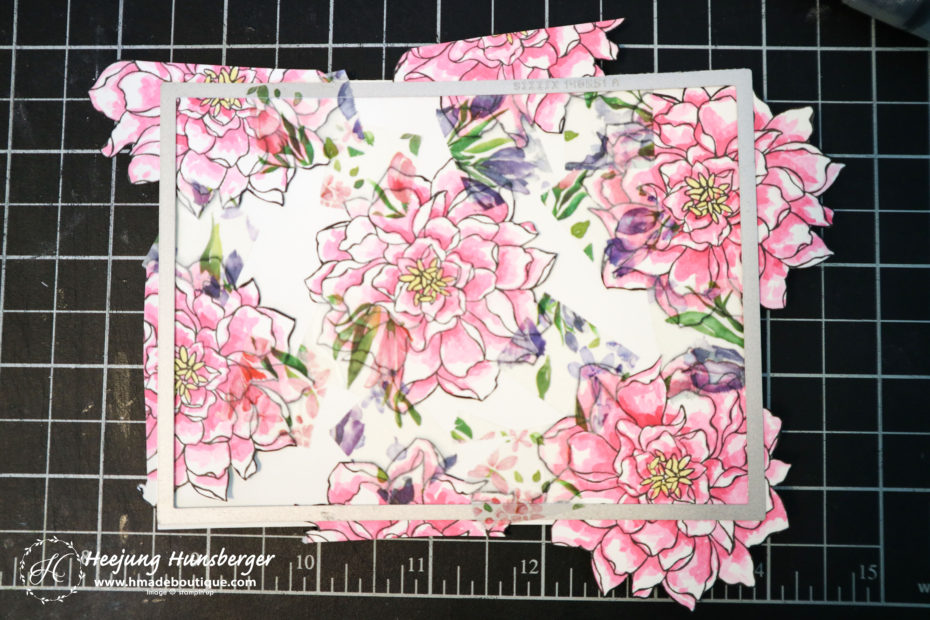 This way is you can cut very neatly the all flowers images.
But you need to very careful to take off the masking tape to avoid rip off coloring images after  die cutting.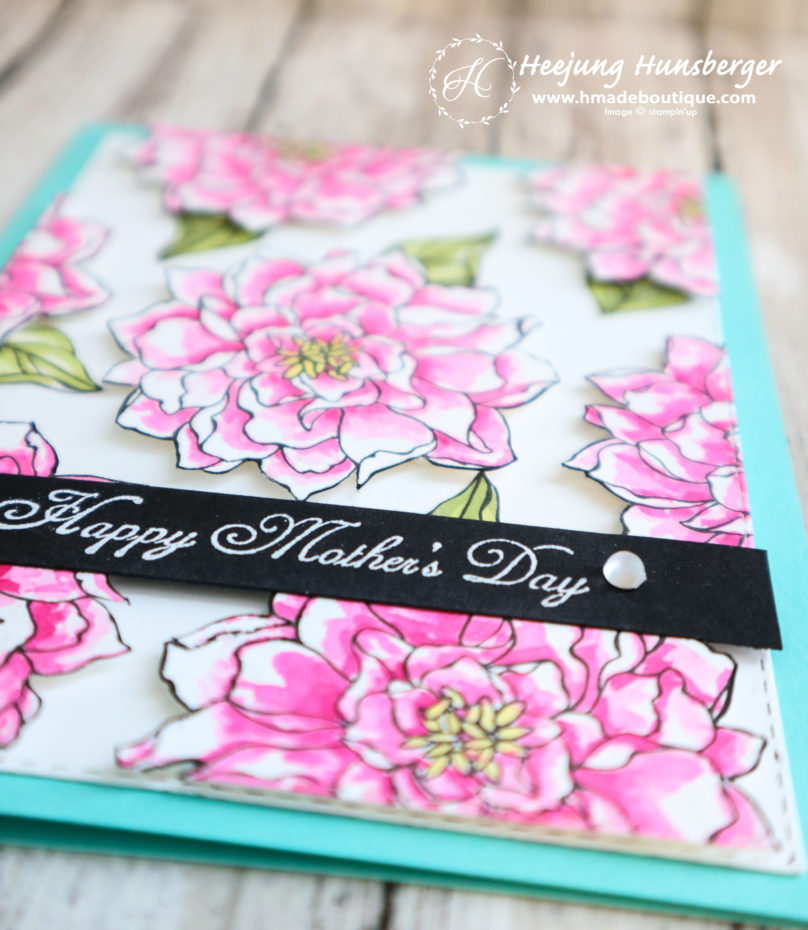 It isn't easy to float flowers, because you need to put many of dimension stickers on the each flowers. 
But after all the hard work, you can smile with the result!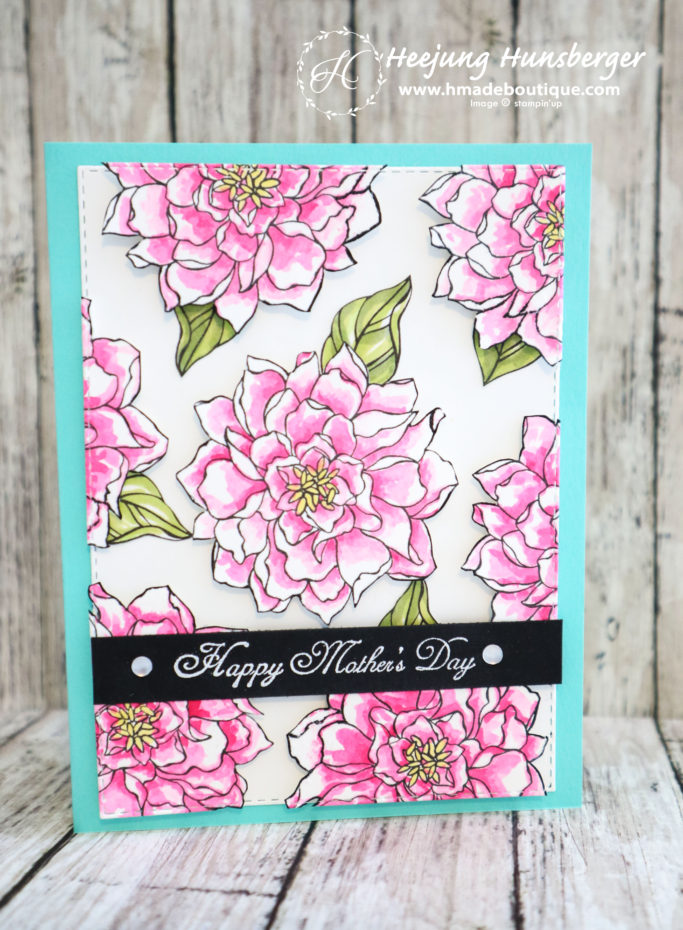 Mother's Day is tomorrow. All of mom!!  Happy Mother's Day!