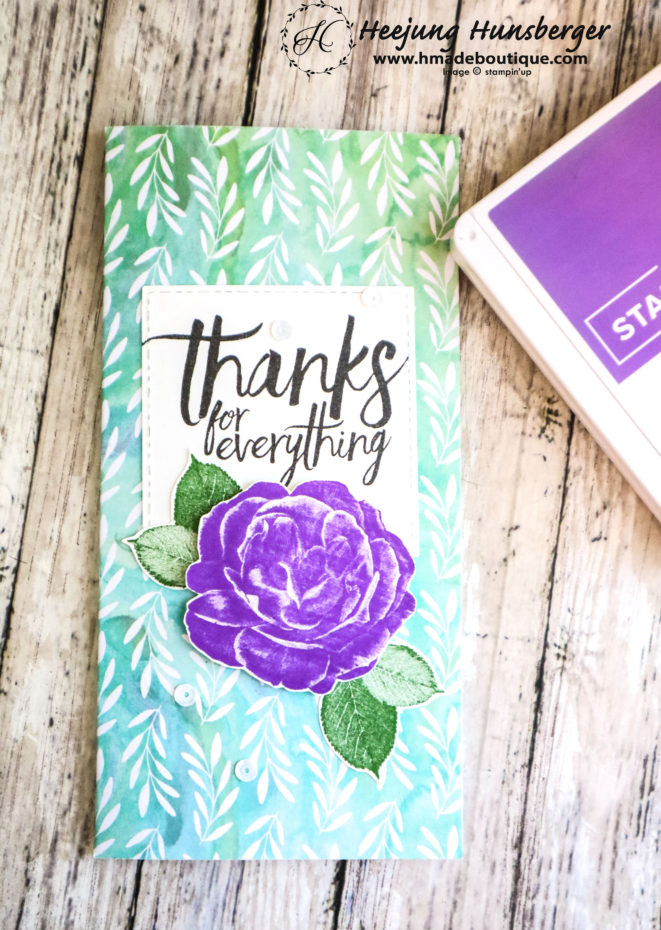 I made this card base on Korean culture to express appreciation to someone.
Korean people prefer to give money or gift card for any occasions, so not many people use greeting card with gift.
Instead of gift with greeting card, they use fancy envelops.
As a card maker, I want to make fancy envelope card  so you can write on the inside of card.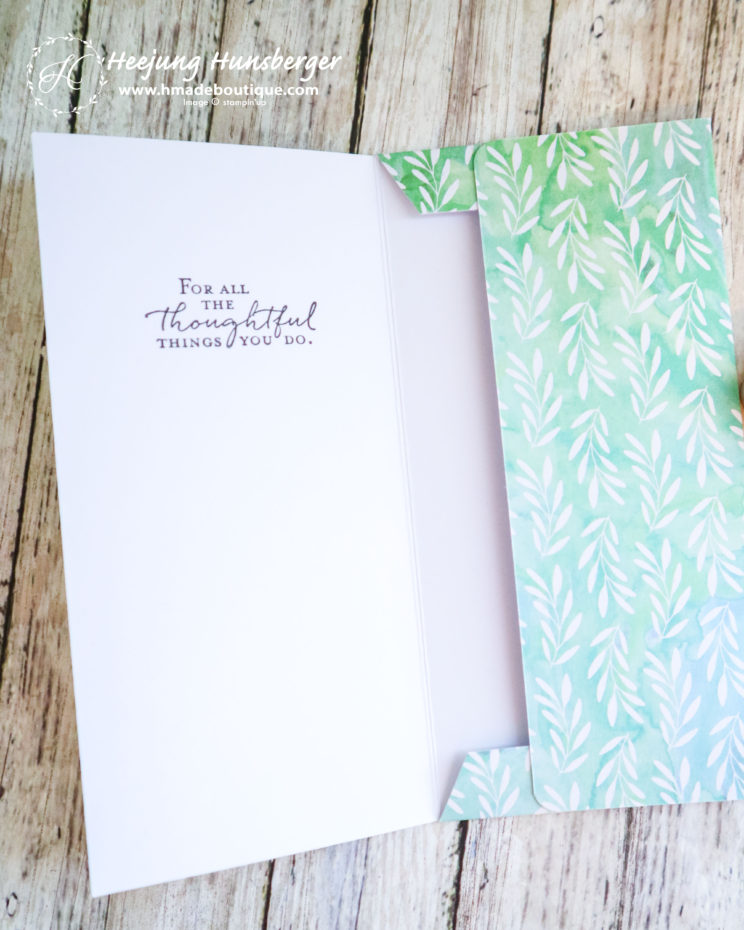 This is the inside of card.
You can write on the left side and the money or gift card can put the the other side of pocket.
So you don't need to drop off money when you open the card.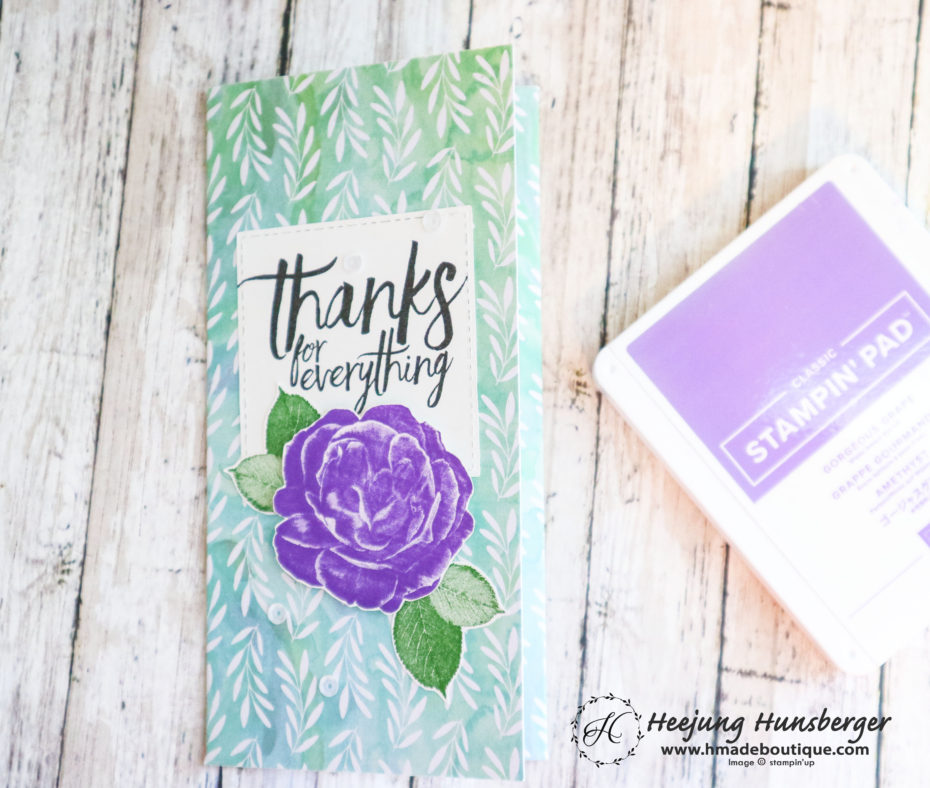 This card size is 3 1/2* 7 inch long. so most of money can be fit it.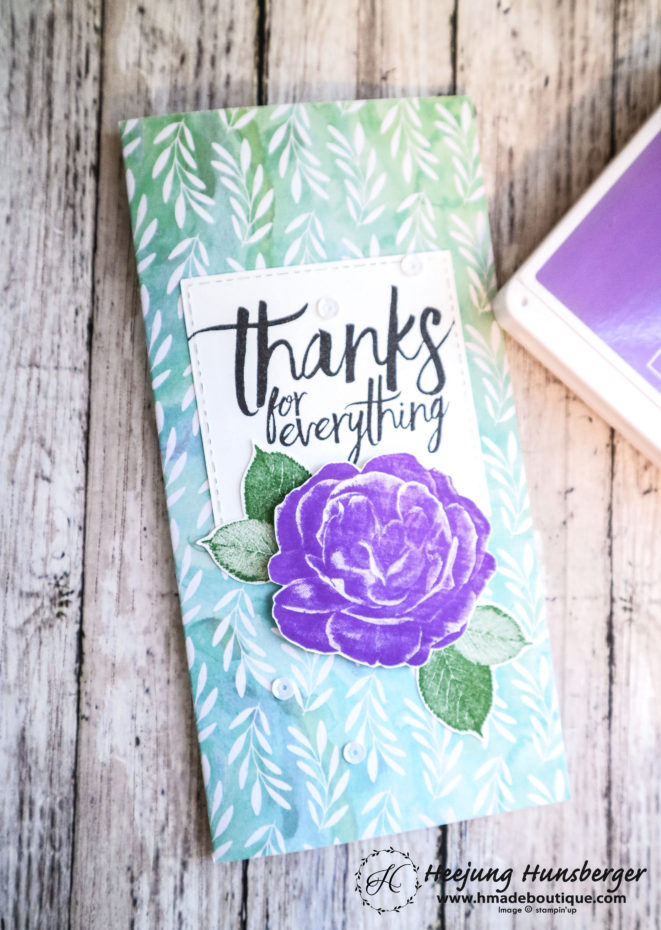 I used healing Hugs stamp set with highlander heather ink pad.  For card stock, I used designer paper card stock from Joann because of buy one get one free. LOL
More details is the below supply list.
Thank you for stopping by! I will come back with cool project again!