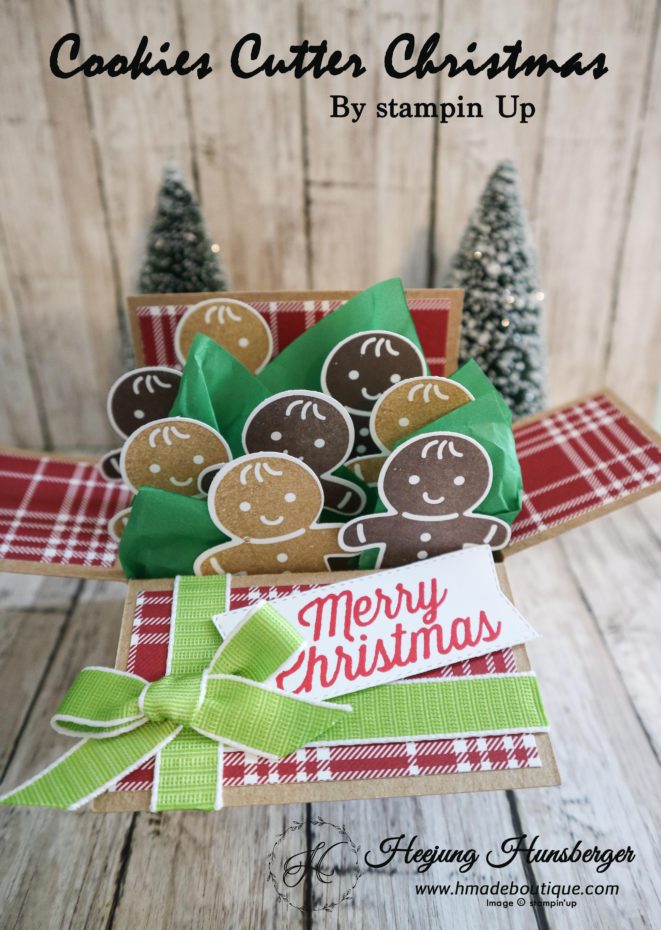 Do you love ginger bread cookies? Yes, I love it and the ginger bread cookie season is coming.
I'm making Christmas cookies every Christmas season. and sharing them with my friends and families.  This is how I express the my Christmas cookies box on my card.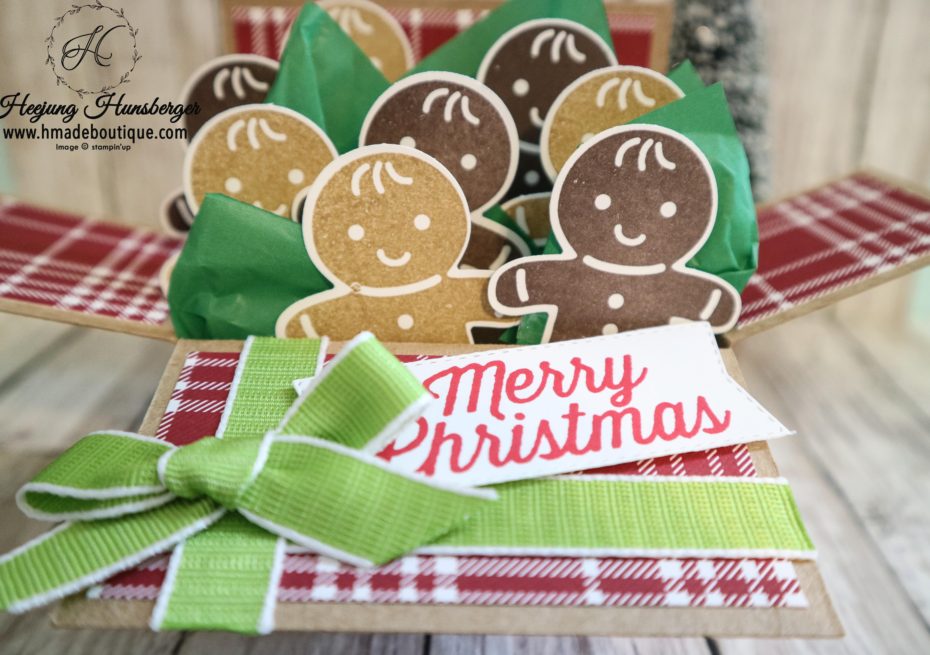 I used "Cookies Cutter Christmas" stamp sets with Cookies Cutter Builder paper punch.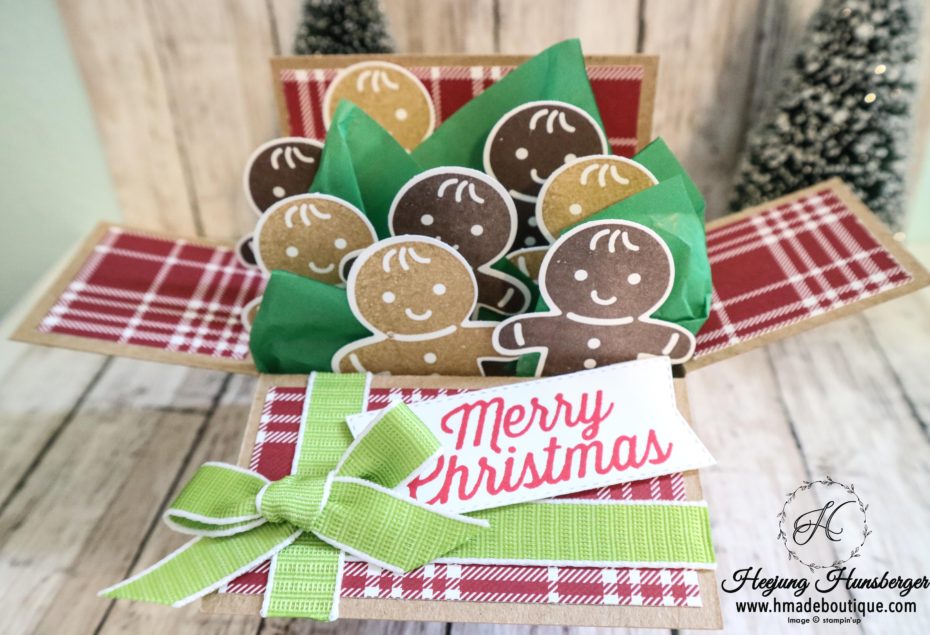 I used Green tissue paper for wrapping cookies. this makes more real look of cookies in the box.
Shop for supplies to make this project
Thank you for stopping by!