Seasoned with Kindness- Thank you card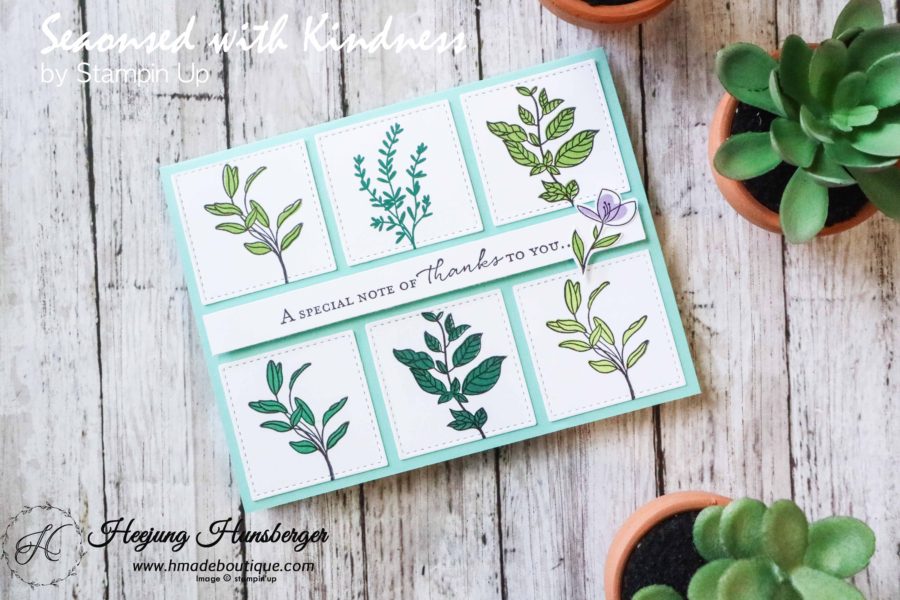 Today, I'm introducing my new stamp set-"Seasoned with Kindness"
This " Seasoned with Kindness" stamp set is one of Stampin up host set. which can earn when you hosting a stamping party, and total party sale over $150, you can earn the host set like this.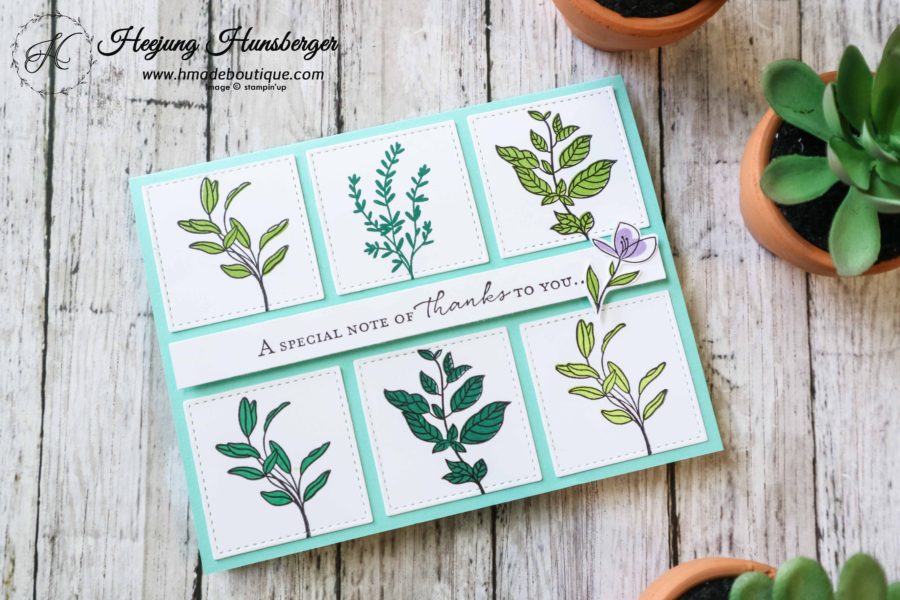 This set is two steps stamp, which don't need to color. only  change the color of ink pad, many of plant's images can be created.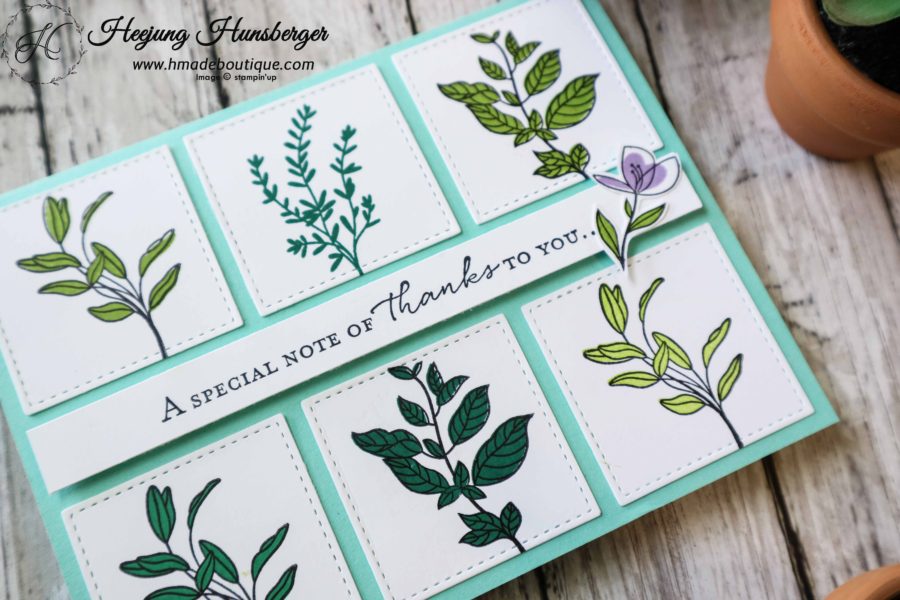 Instead of coloring, just stamp it!! easy and quick!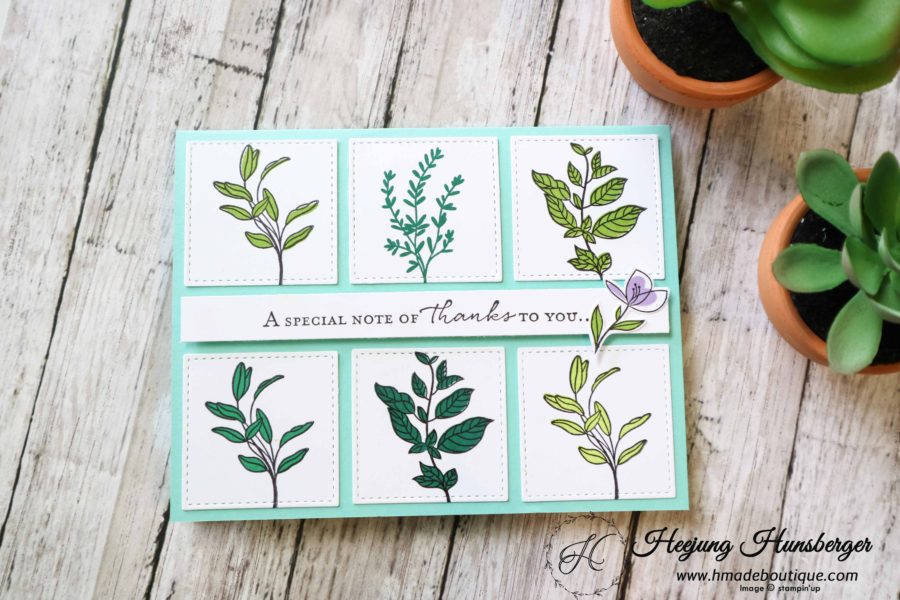 I love this greenery images on the card.
This card refreshed my day.
Shop for supplies to make this project
Thank you for stopping by!
Have a great day!