Blended Season Christmas Card #1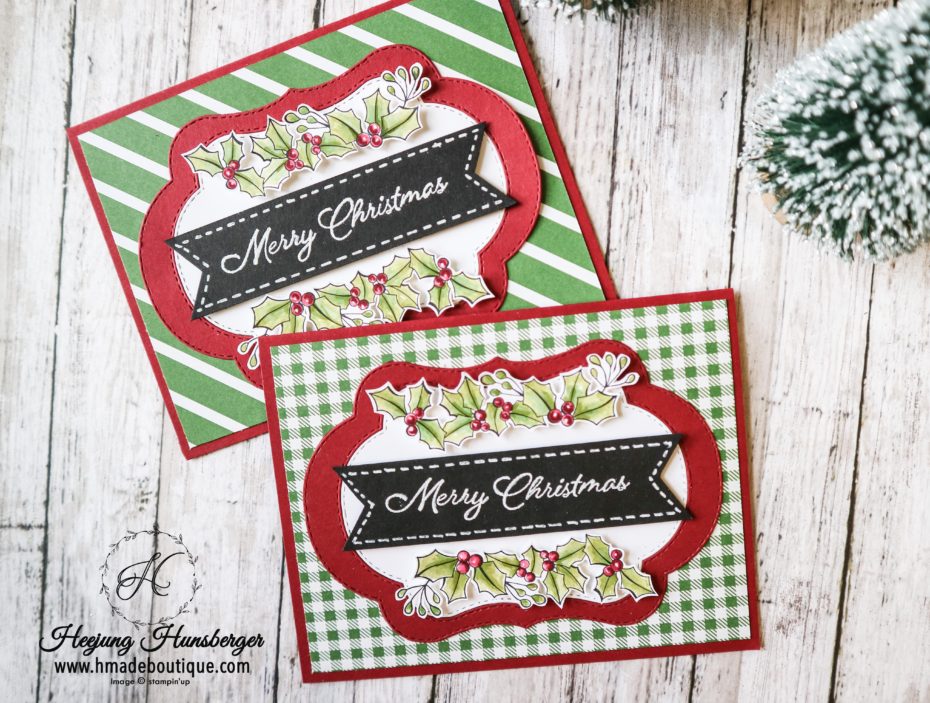 Today is last day to get the Blended Season Bundle. I'm glad that I got this bundle before sales ended.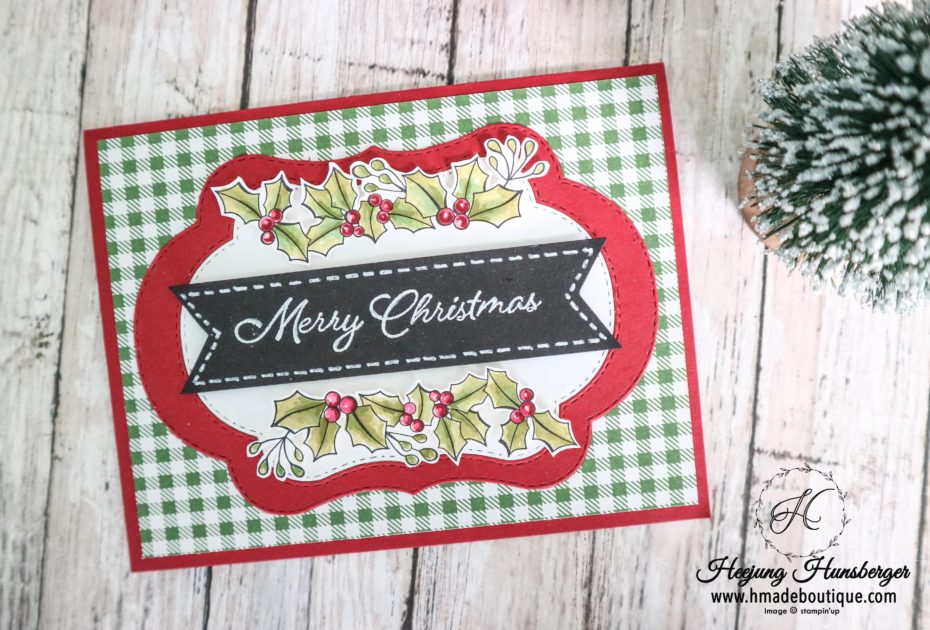 I always love to use the red and green combination for the Christmas card.
This tradition color of Christmas card is always lovely look and has plenty Christmas mood.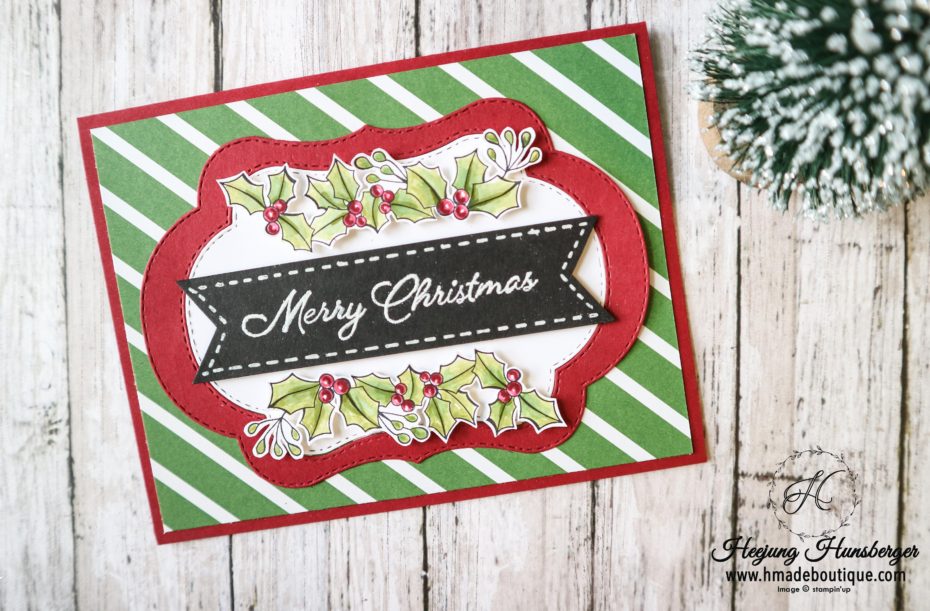 I made two cards, with different background design papers.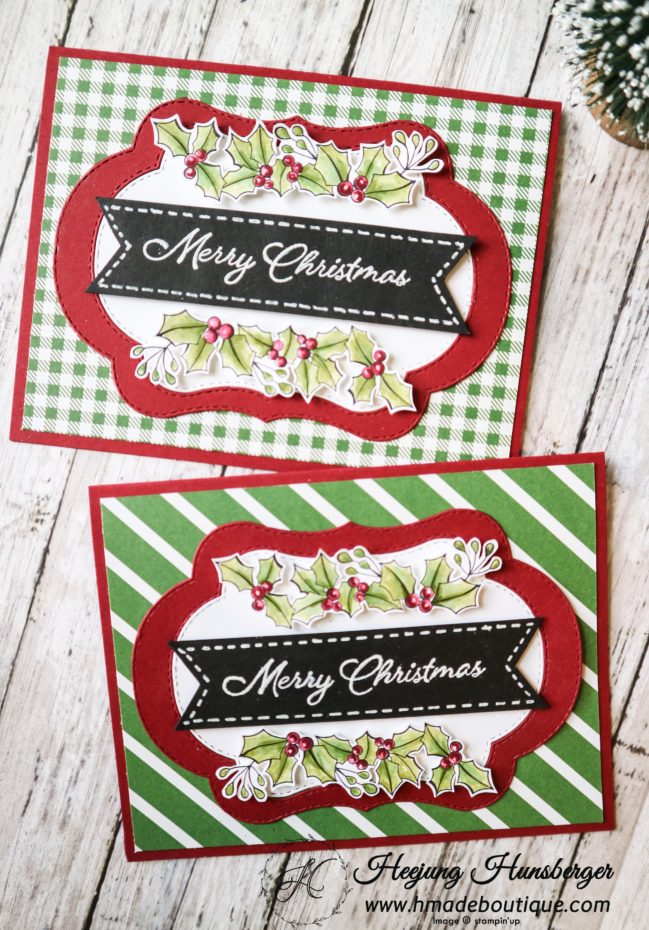 For sentiment- Used white heat embossing.
For the white stitch line- I draw it with Uniball's white jell pan.
Shop for supplies to make this project
Thank you for stopping by!