2017 New Christmas card #3- Beachy Little Christmas
This is my second tried Christmas card with Beachy Little Christmas.
When I see the new catalog, the sample of stamp set was so beautiful so I coped it mostly but changed some color and papers.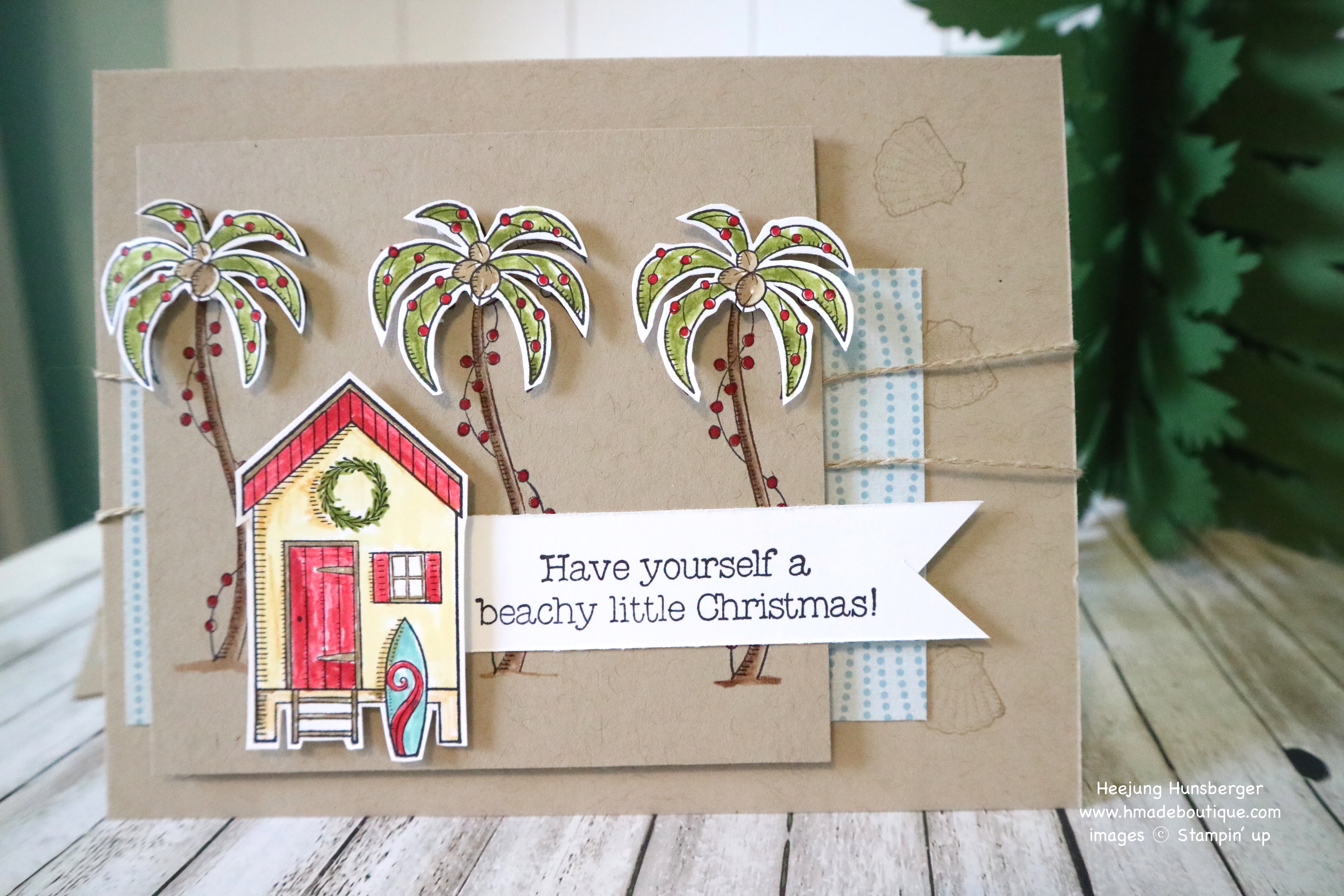 I like to use more color on the card. so used real red color on the beach house.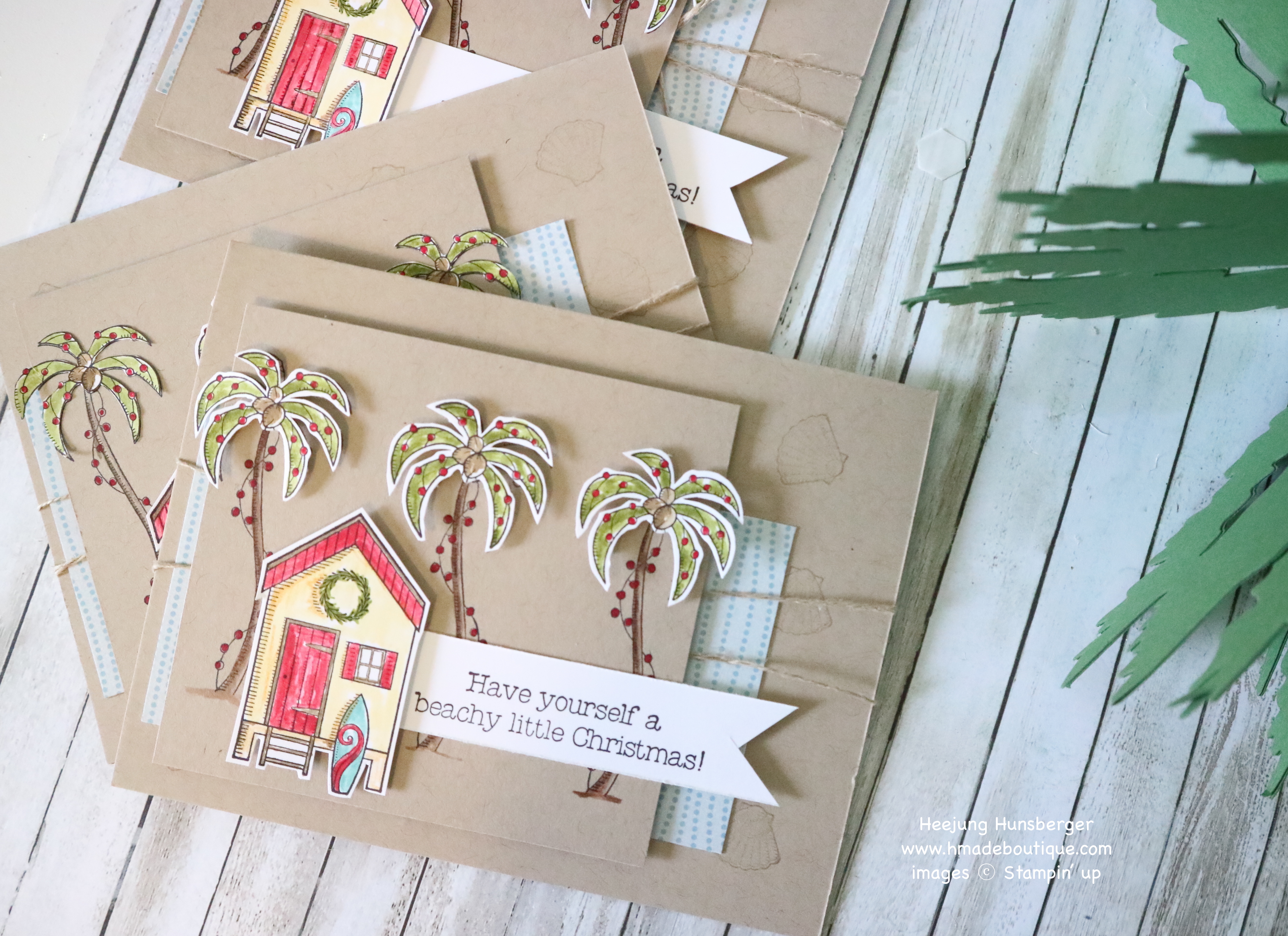 Actually, it took a lot of time to make. palm tree needed to stamp 6times and cut the leaves off it. and also coloring each pieces. I made total 10 cards.
which was took 2days to make all.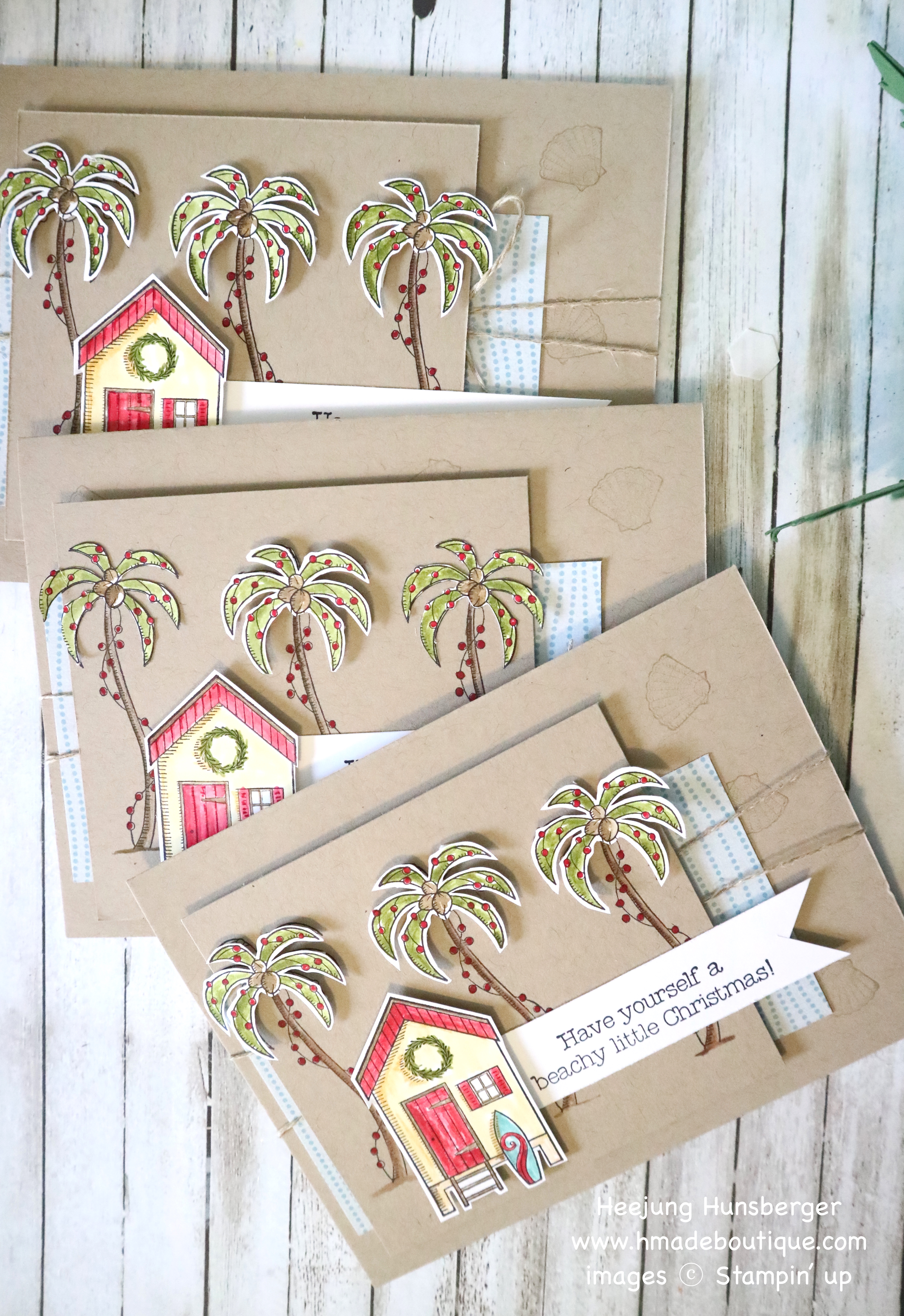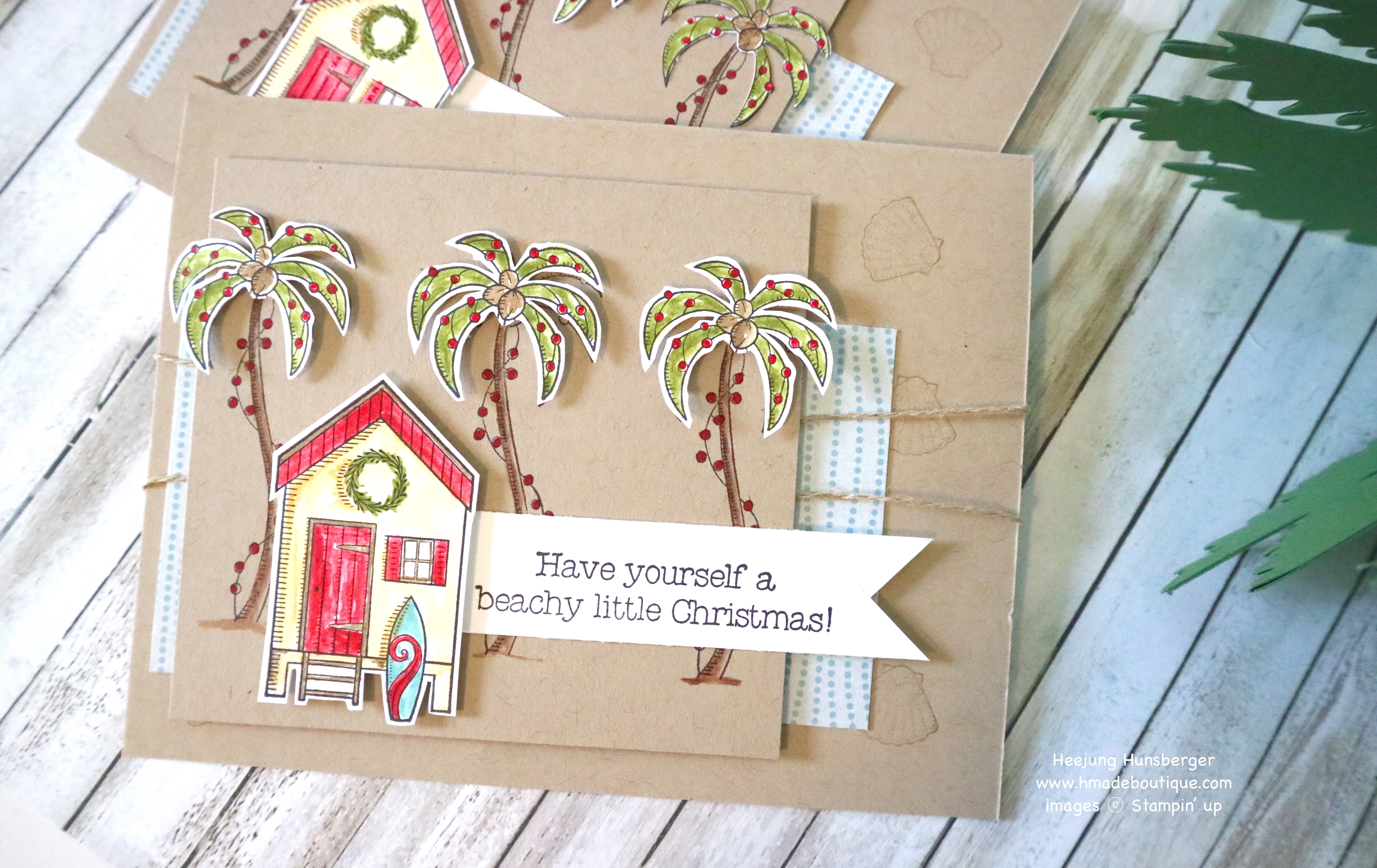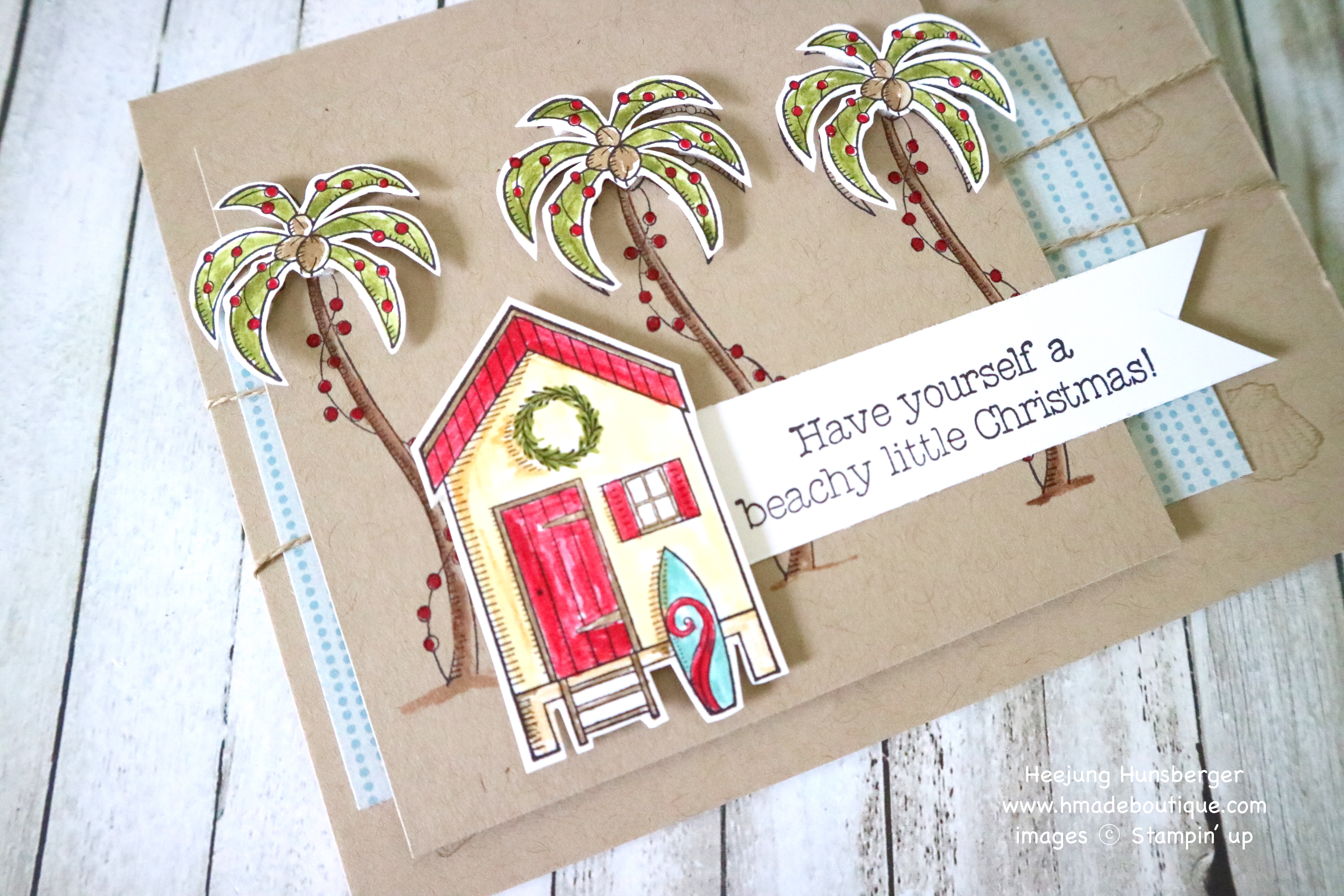 I love this Christmas set because I live warm weather all year around. this remind me our area.