Spellbinders- Game Day Collection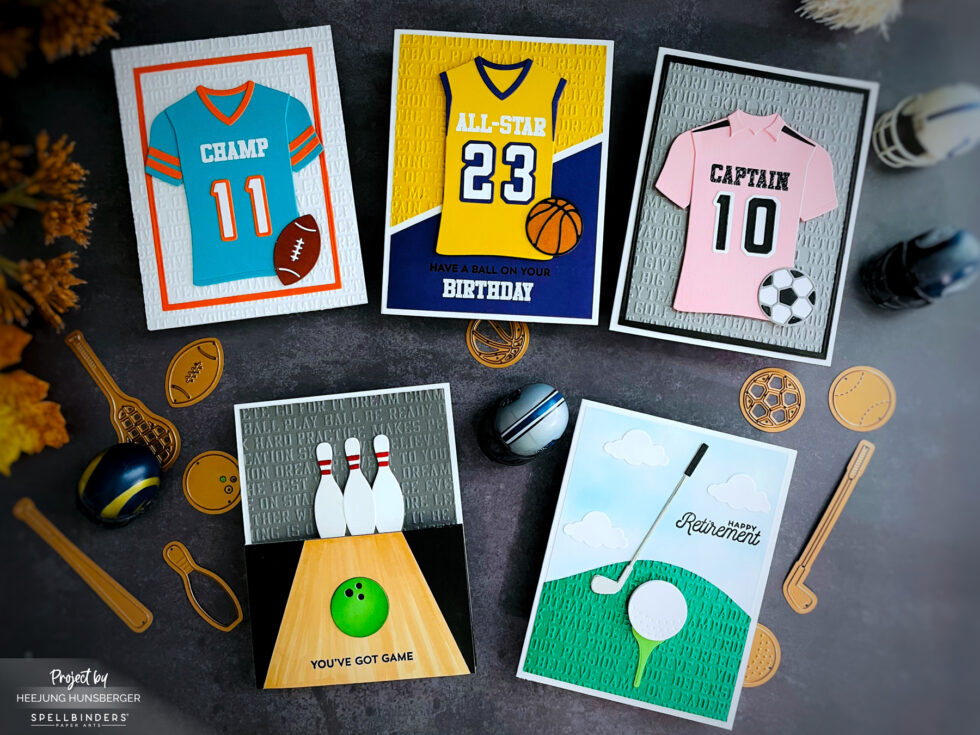 Hello crafty friends!

I have created more cards featuring the Game Day Collection, and I am excited to share them with you.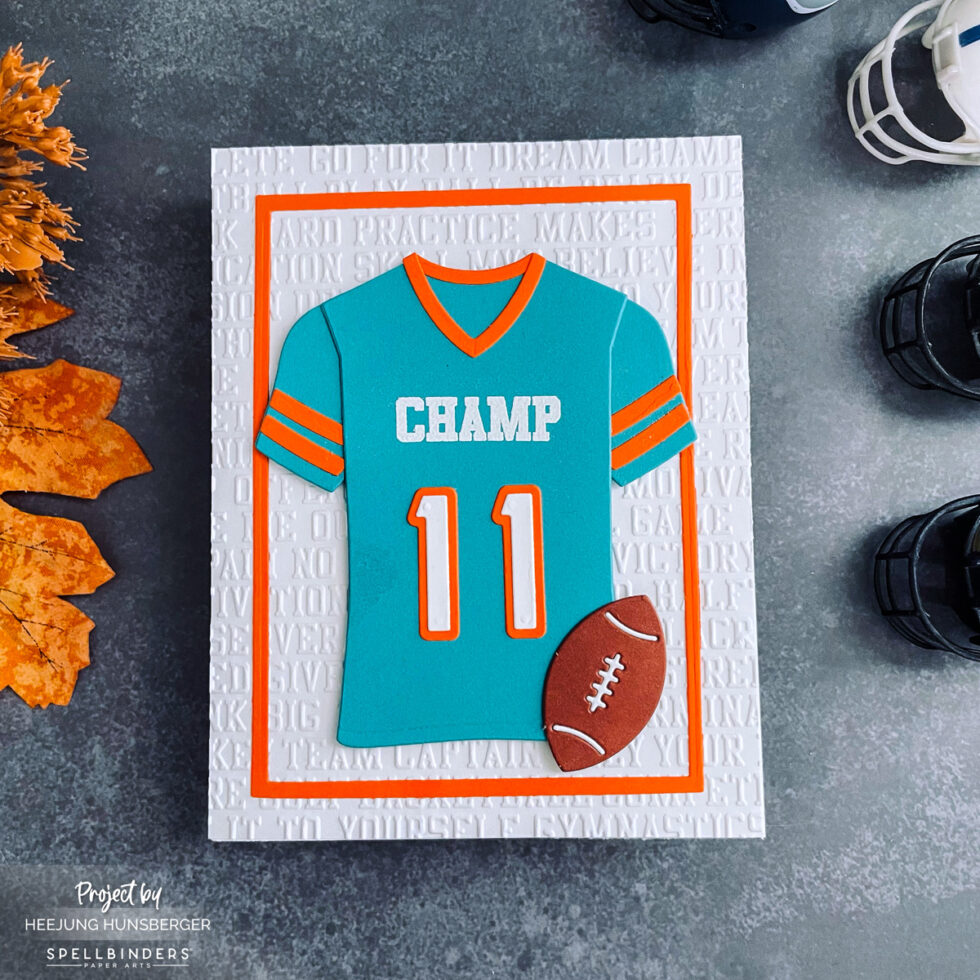 "I made this jersey for Miami Dolphins fans."
Honestly, I'm not a fan of any sports team. So I didn't have any idea what color of jersey would be good.
So I chose the Miami Dolphins team colors.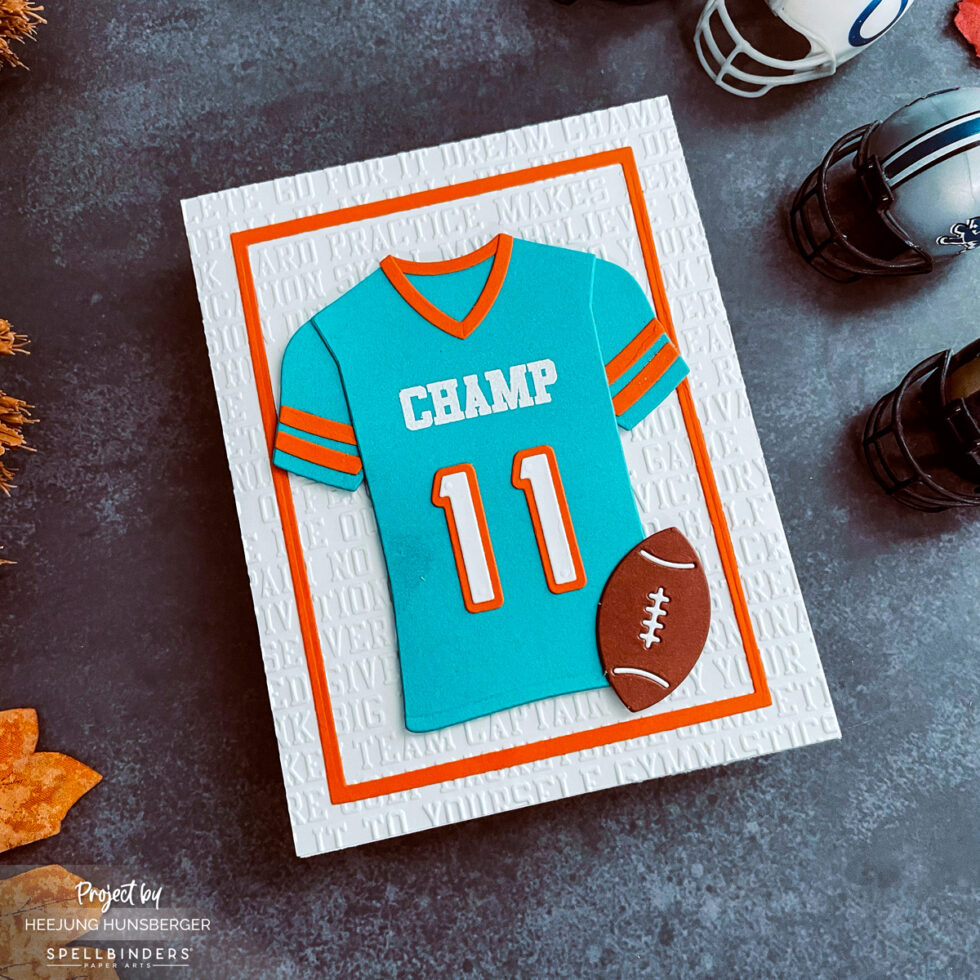 "Unfortunately, the teal color does not appear the same as in the photo. I tried taking many photos, but none of them were close to the real color."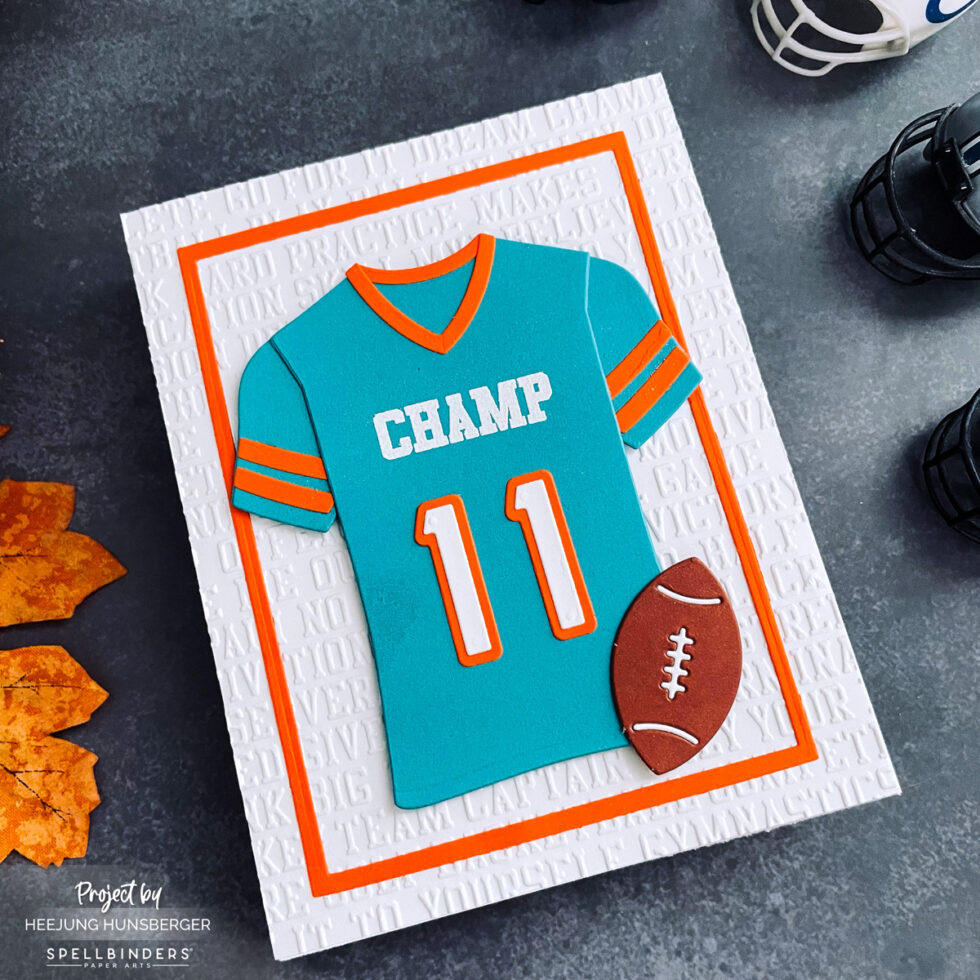 "I hope Spellbinders makes helmets and other accessories to add to their collection in the future so I can create more content about football."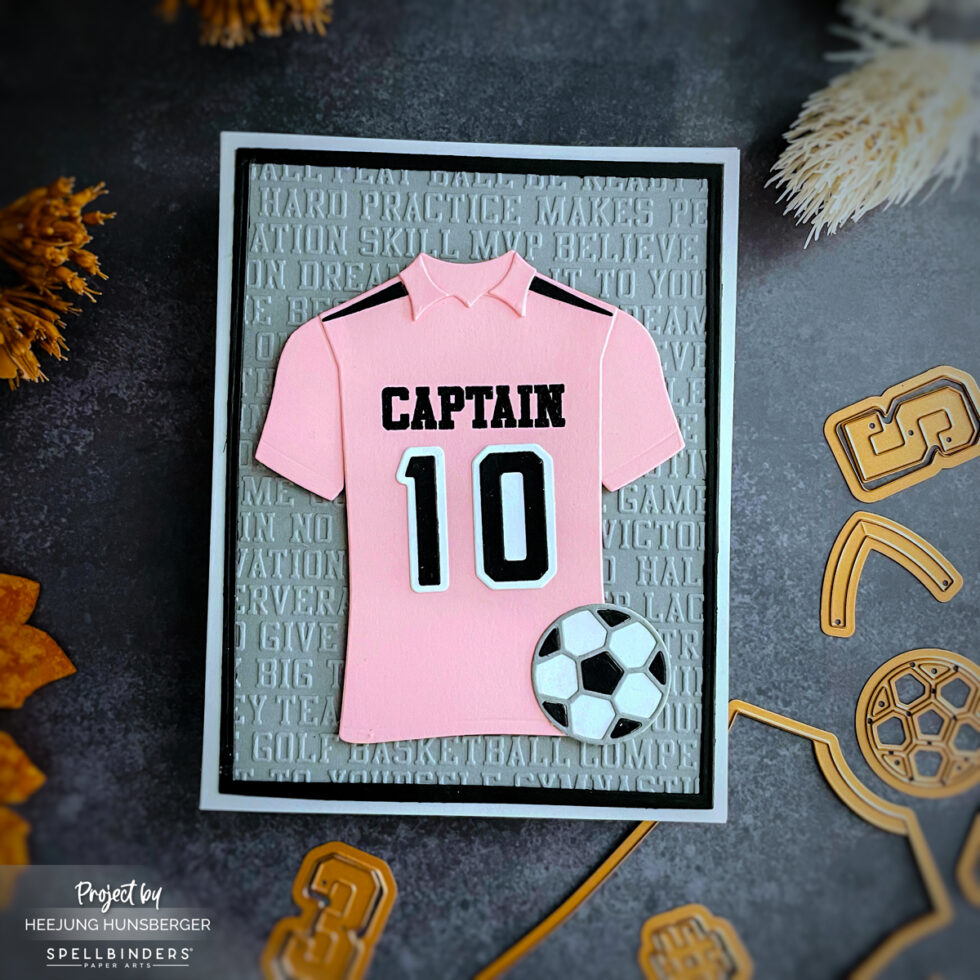 "Do you like soccer star Messi? My son loves him and is a big fan! However, Messi just moved to Inter Miami this year and he is doing very well. Messi's number is 10, so I put it on the jersey. Inter Miami's jersey color is pink and black, so I used that color combination as well."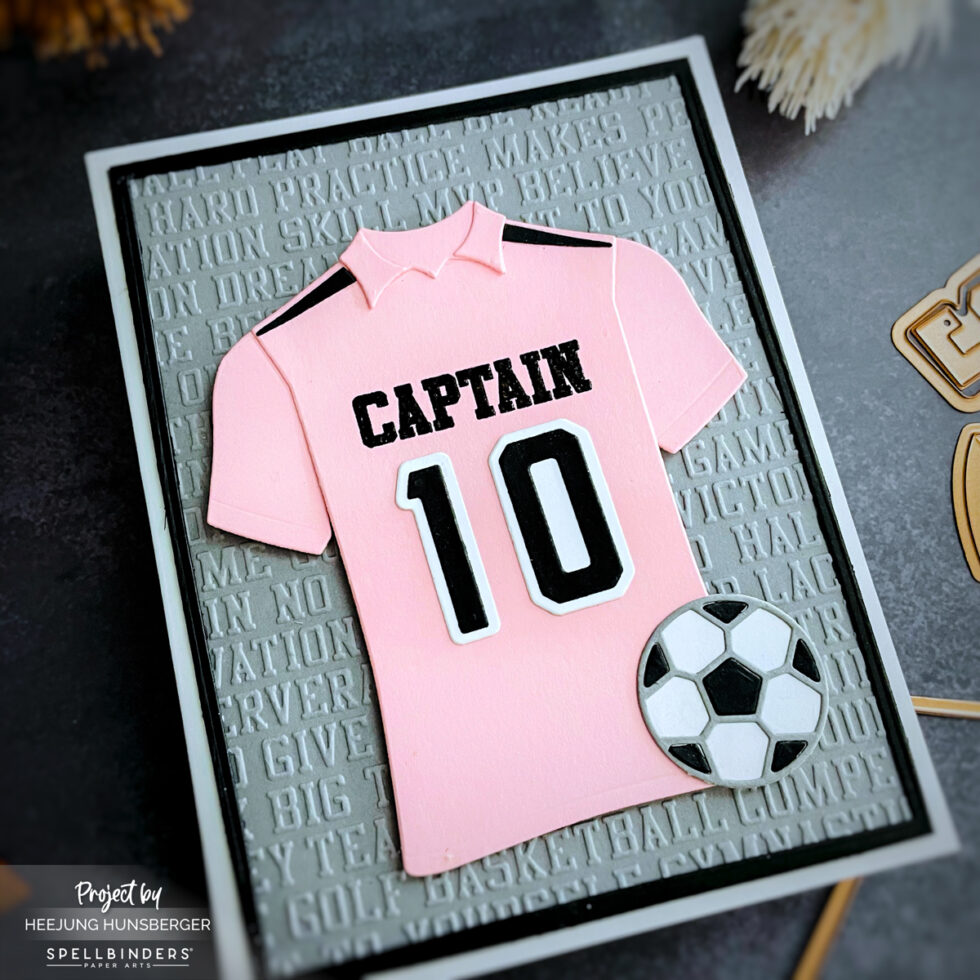 "I love the Athletic Etched Dies. I could create so many different styles with them. I can't wait to make a Father's Day card with them."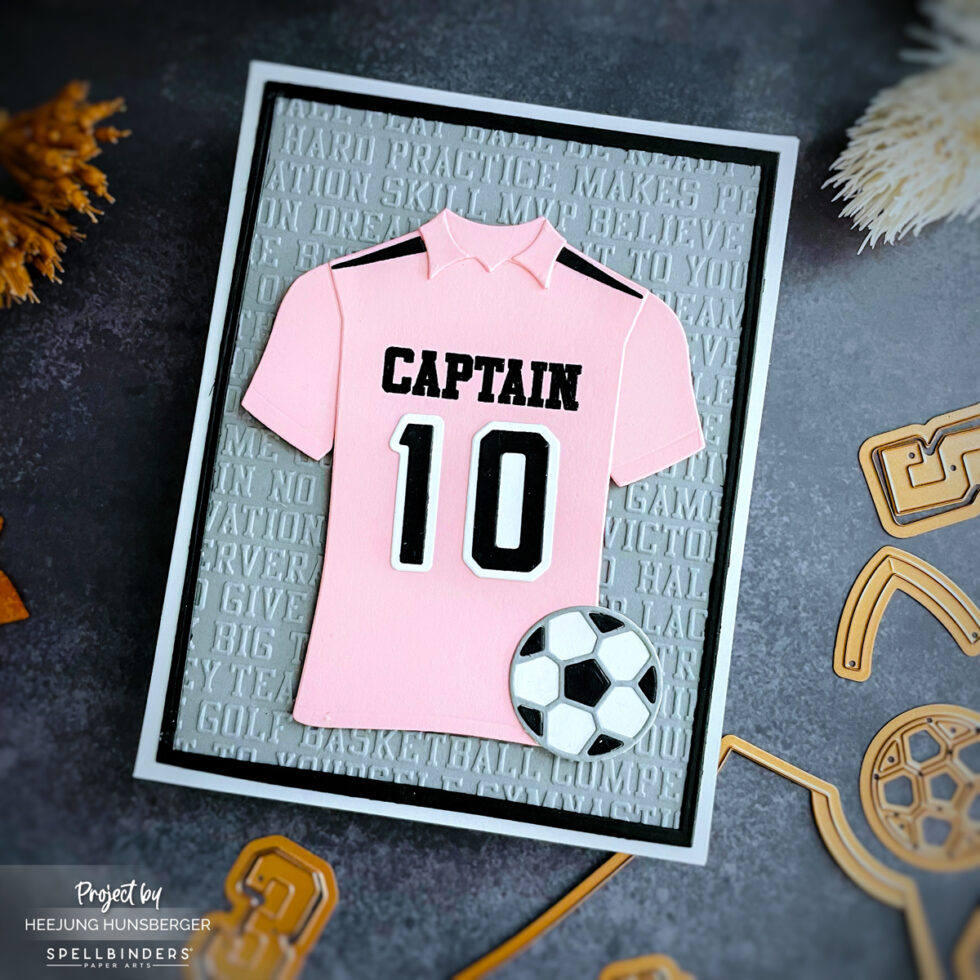 Basket Ball Birthday Card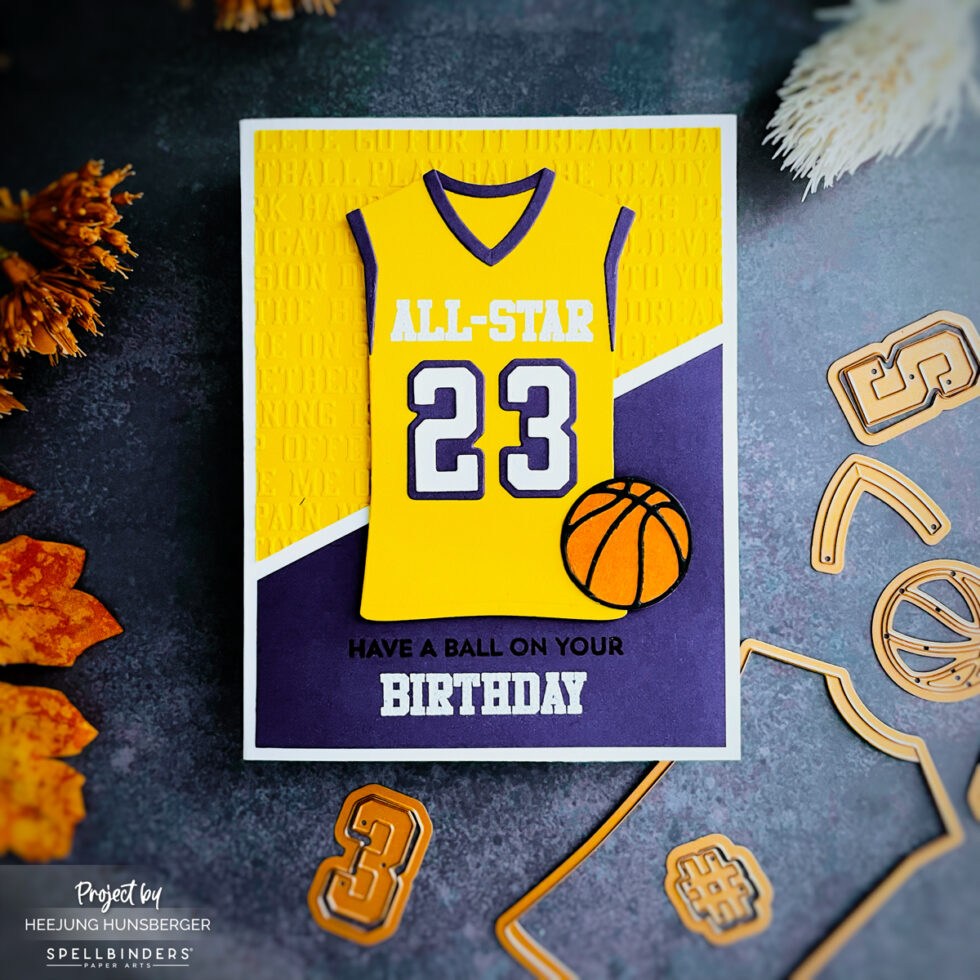 This birthday card should be for any of the Lakers' team fans. My son is also one of them, so I used the color scheme of the Lakers.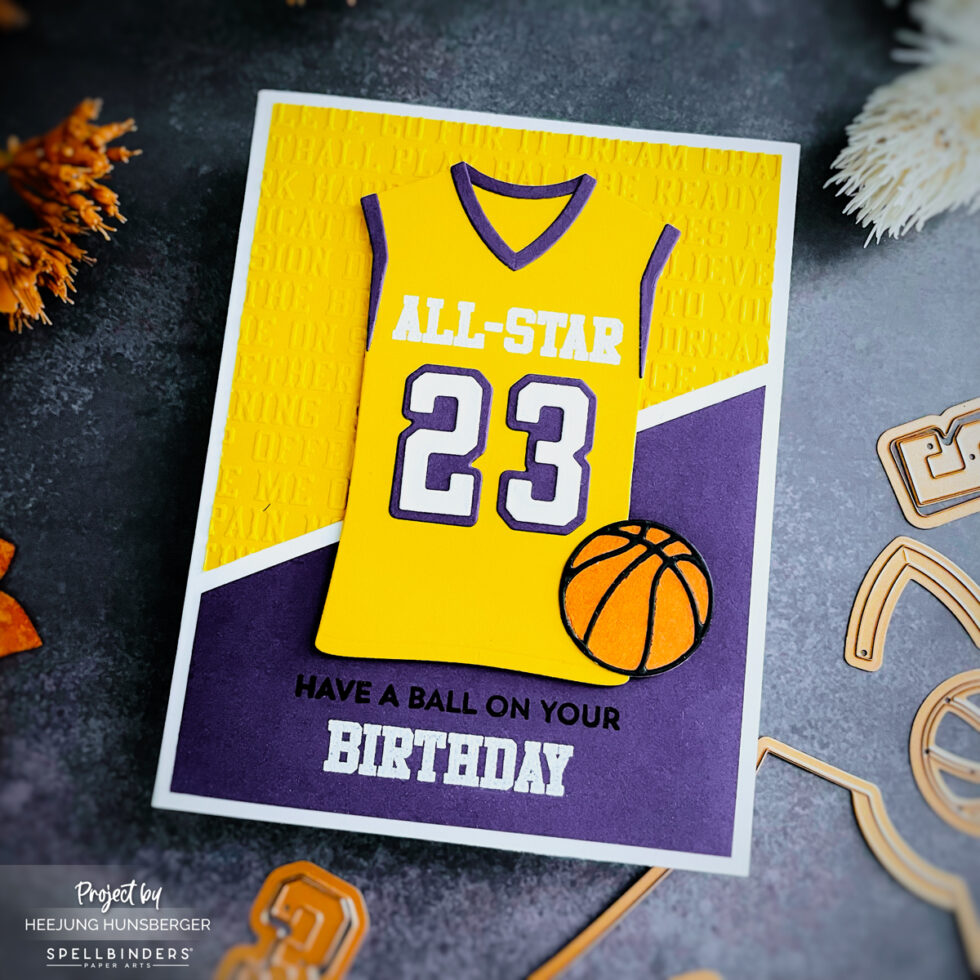 I wish Spellbinders made a basketball court or hoops, I could create another interactive card with it.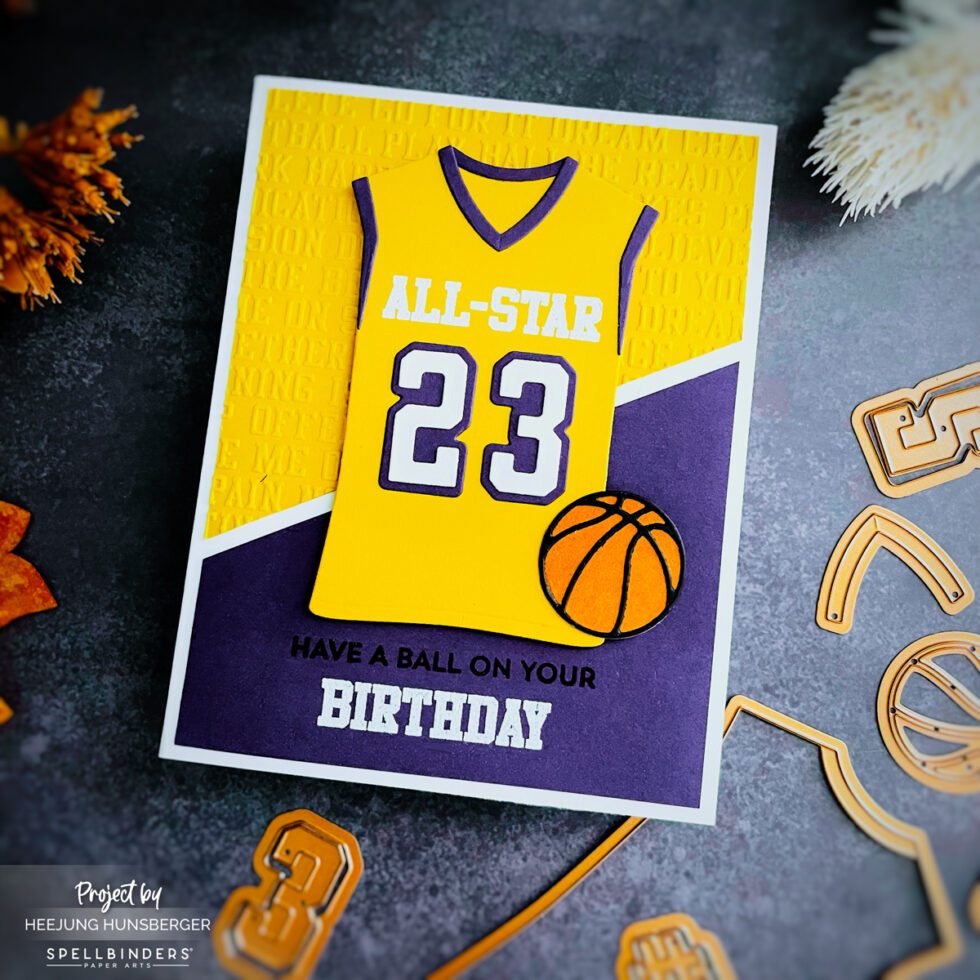 "It would be cool if I added some images of a mascot to the card."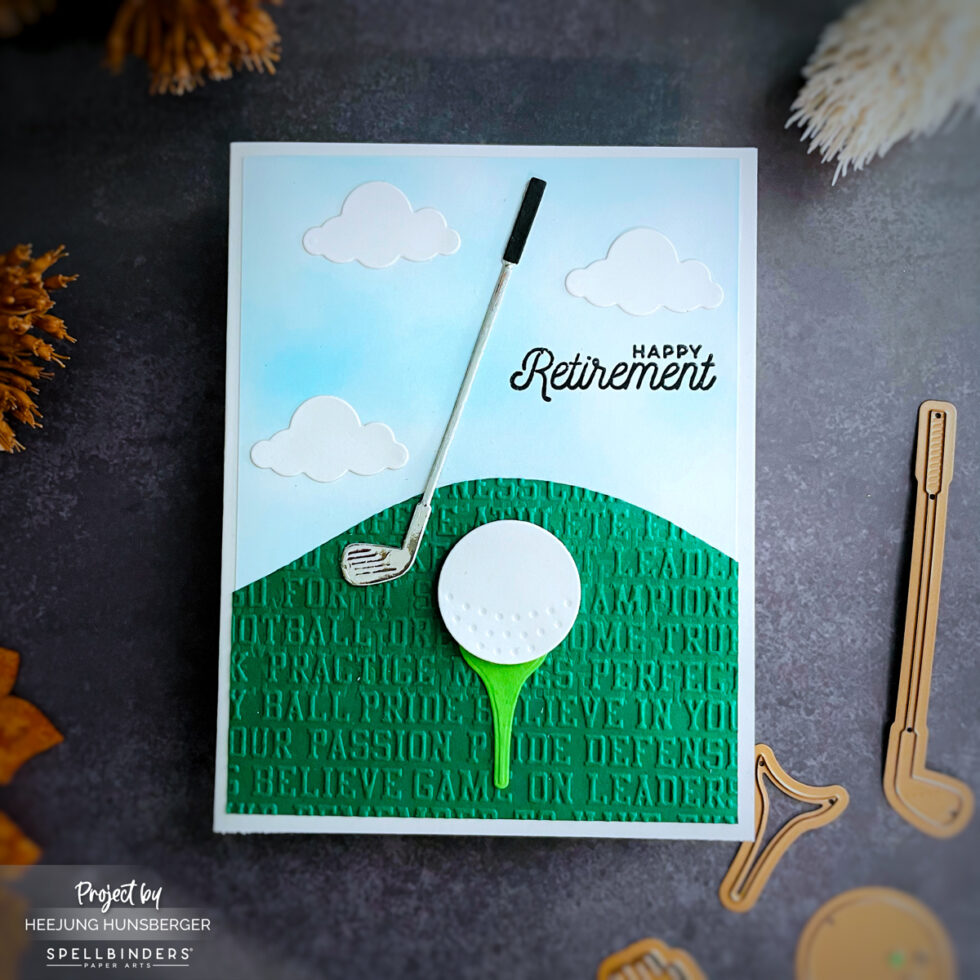 "I can see many retirees moving to Florida and enjoying playing golf. I pass by a golf course daily too."
This card is inspired by the daily life in Florida.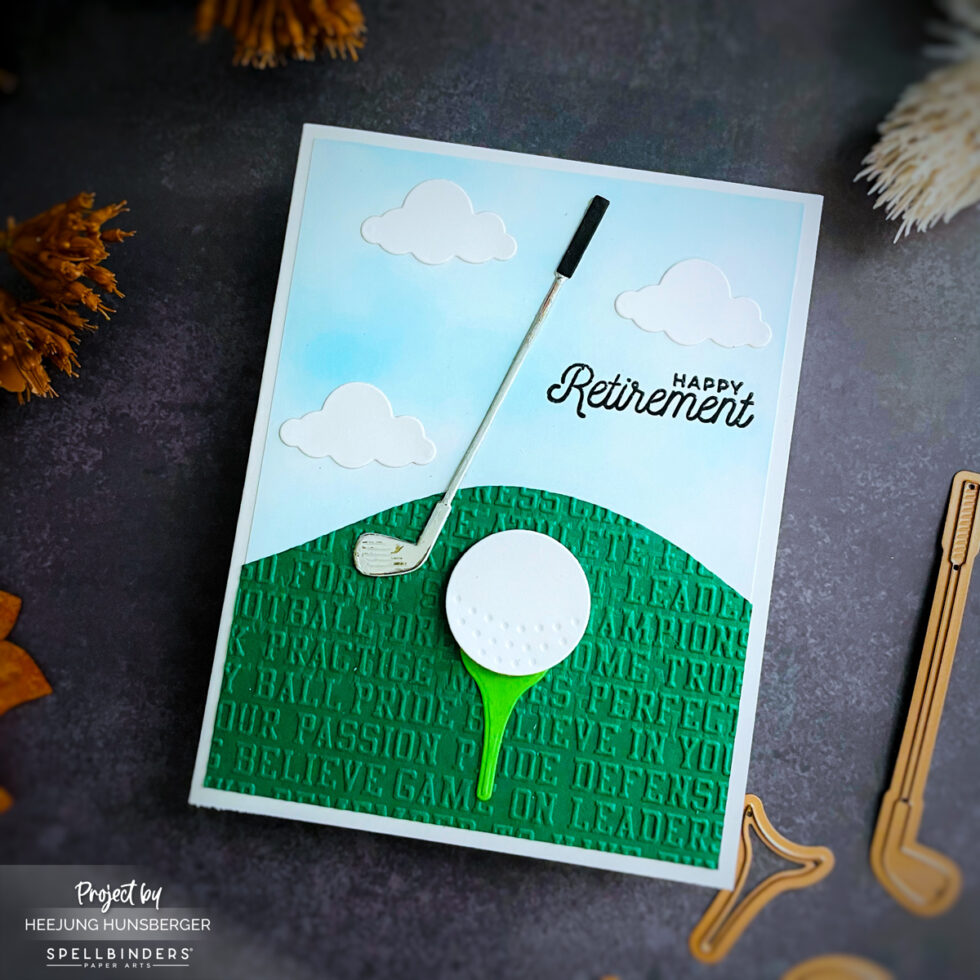 Thanks for stopping by!
I hope this post inspired you to get creative. Don't be afraid to try new things and reach out to me with any questions or feedback. Looking forward to sharing more content with you soon.
Heejung
Affiliate links apply at no extra cost to you. Thank you for your support!