Spellbinders- Stitched for Christmas Collection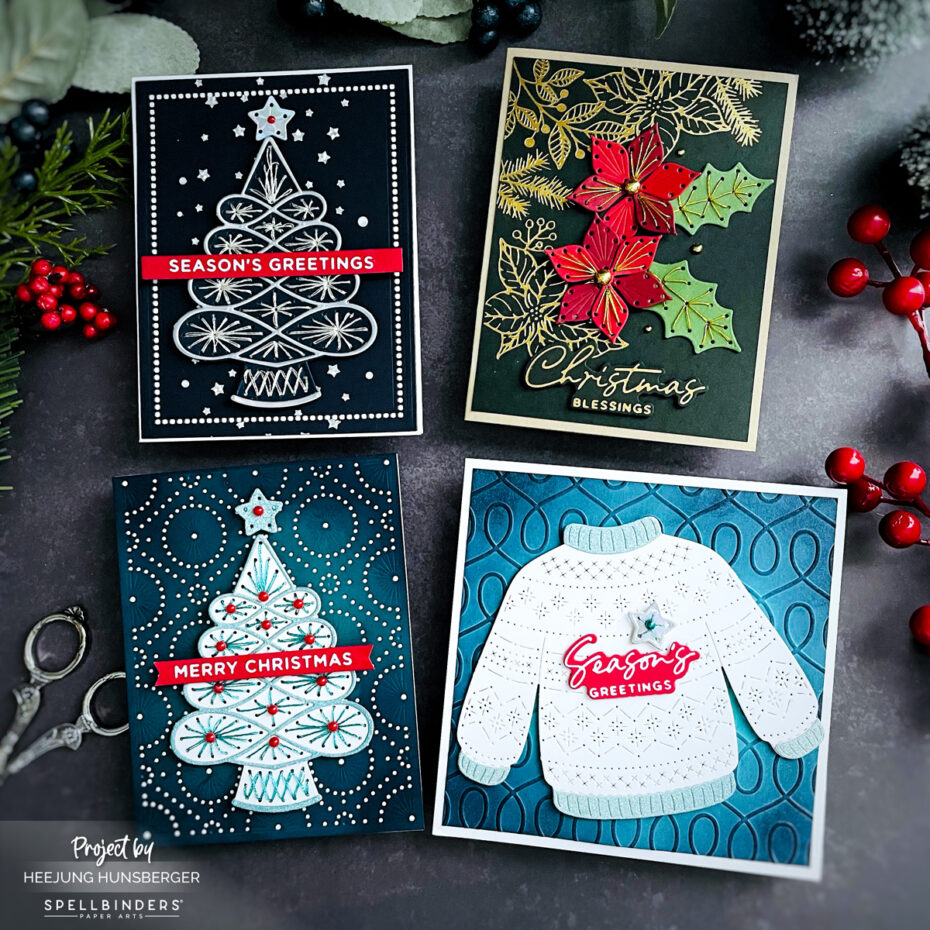 Hello Crafty Friends,

Spellbinders released several Christmas-themed collections in July. So, I was super busy creating Christmas cards with the new collections after a long vacation in Korea.
I'm sharing four different cards featuring the Stitched for Christmas Collection.
Stitched Christmas Tree Card
"I have quite a few Christmas tree dies, but I'm not surprised that I like all of them because they are all different. This stitched Christmas tree die is one of my favorites. It took time to stitch, but it was worth it."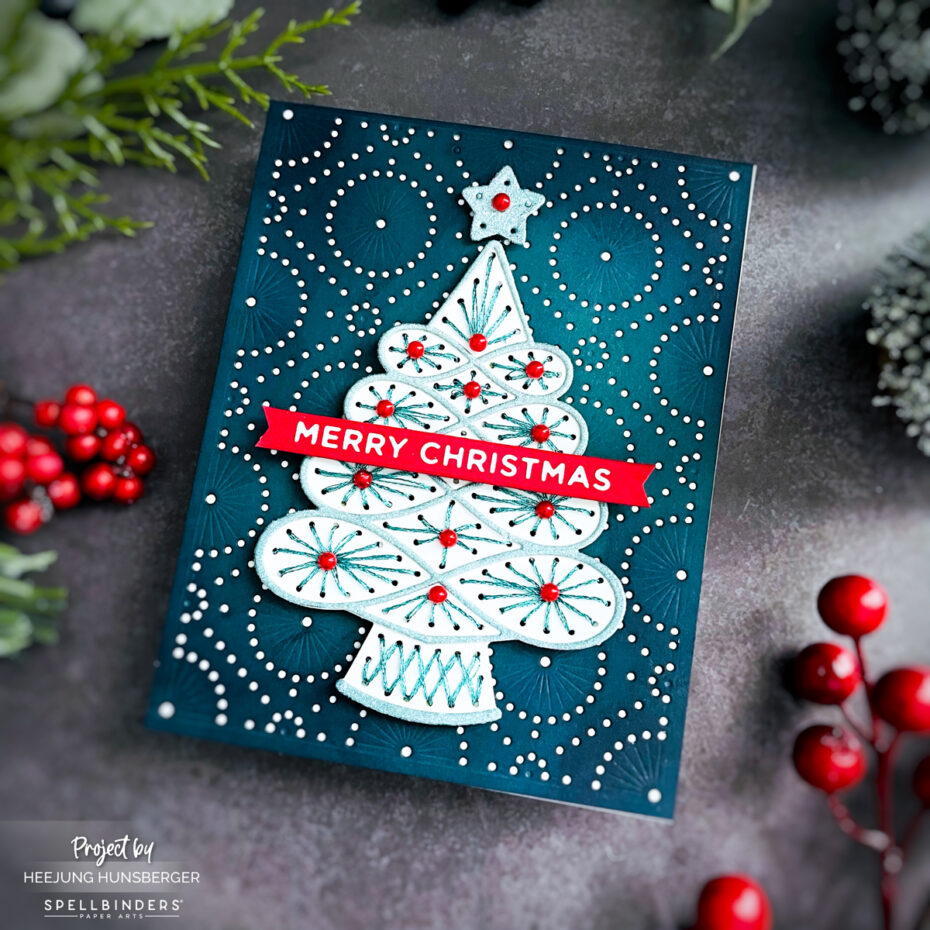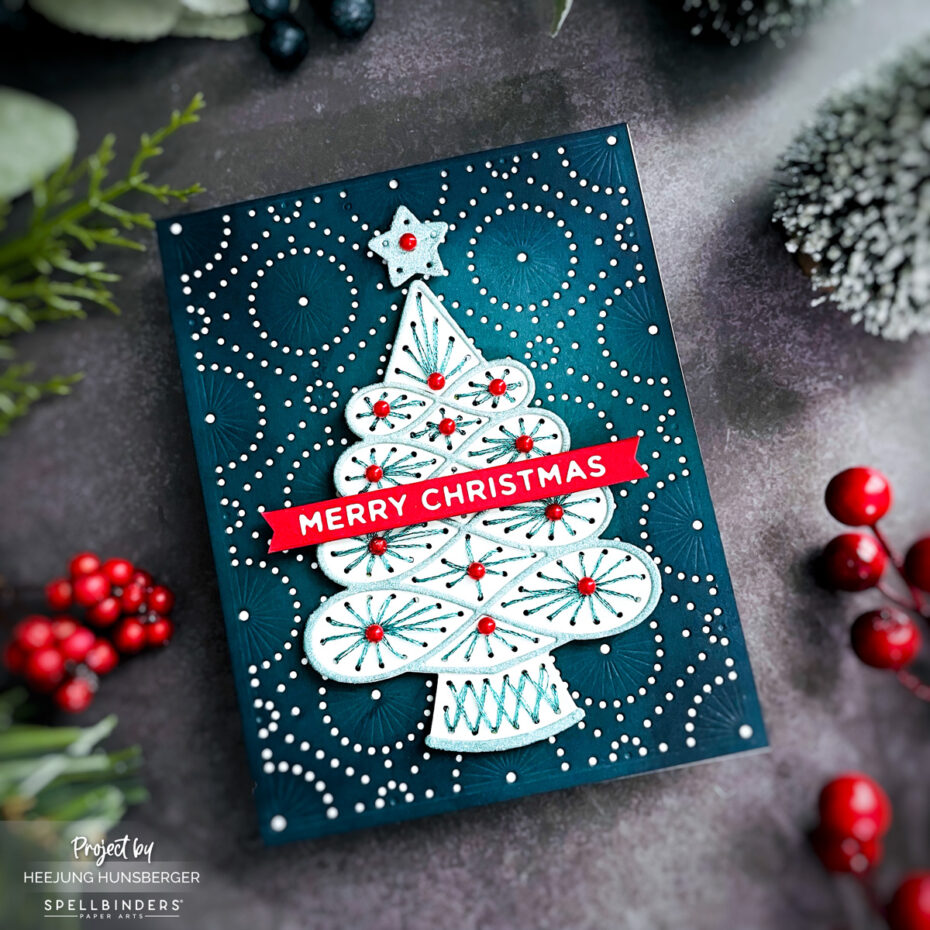 "I used the Circular Stitch Background Etched Dies on the card's background and shaded the edges. I die-cut the tree from glitter cardstock and stitched it with Blue Topaz Metallic thread. Then, I decorated it with Louge Pearl embellishments."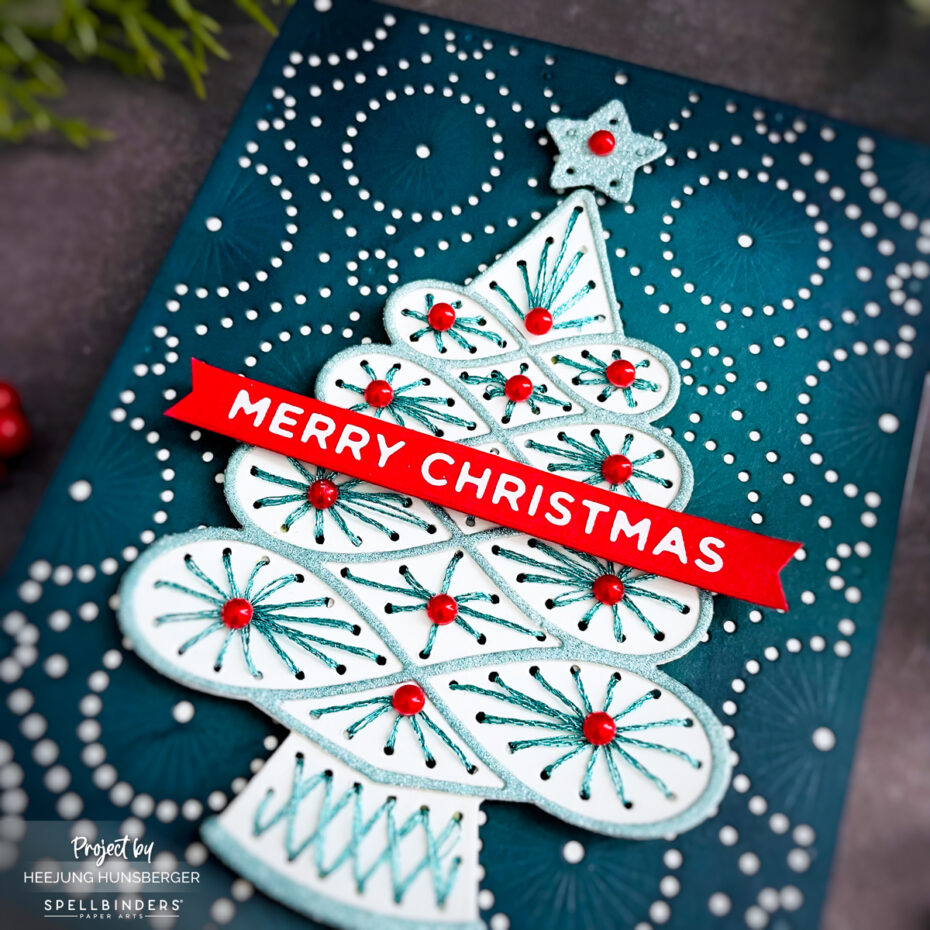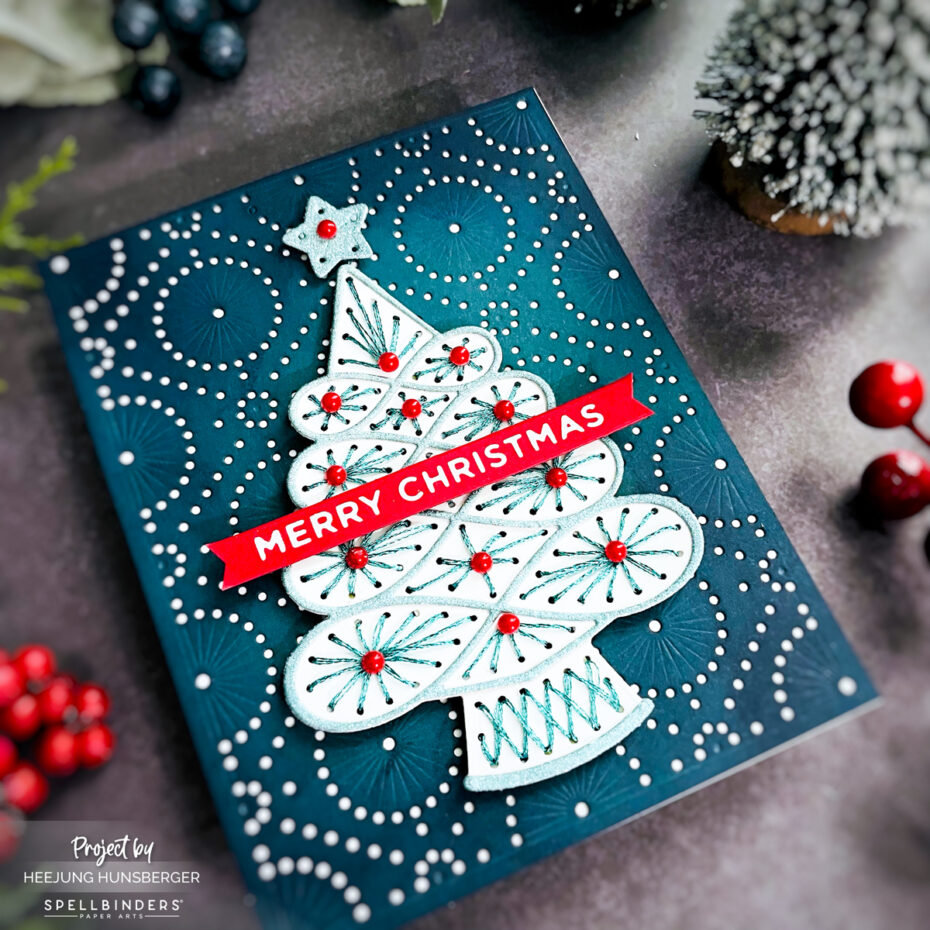 I used the white glimmer Hot foiled on red stock with the Holiday sentiments plate.
Stitched Poinsettia and Holly Christmas Card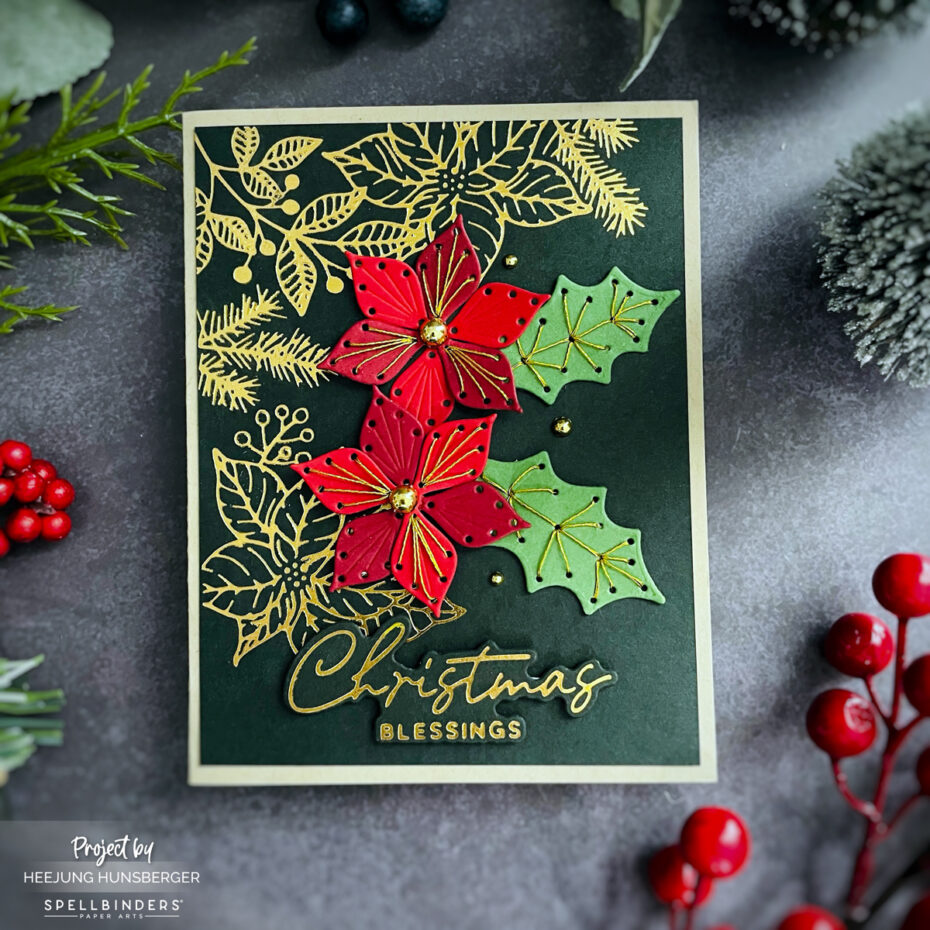 I love Christmas colors- red, green, and gold. They create a warm, cheerful atmosphere that spreads joy. I enjoy using these colors in my holiday traditions, and I made a beautiful card using them.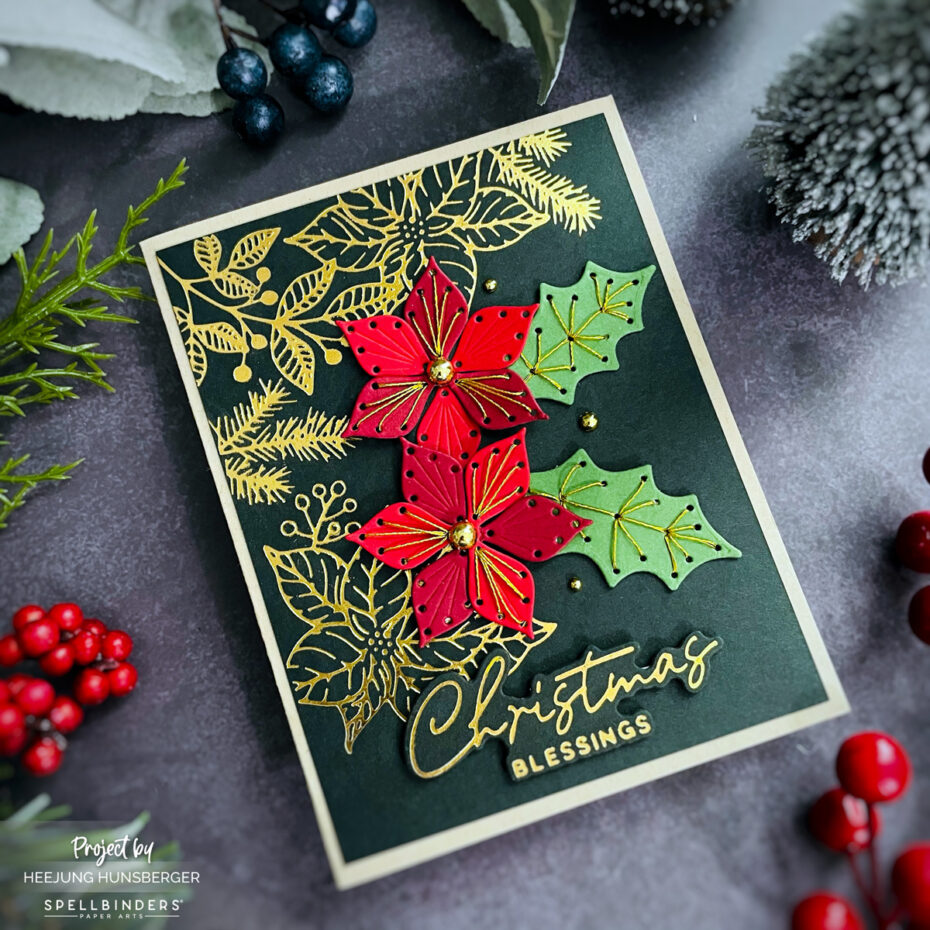 I used the Holiday Florals background hot foil plate in the background on forest card stock.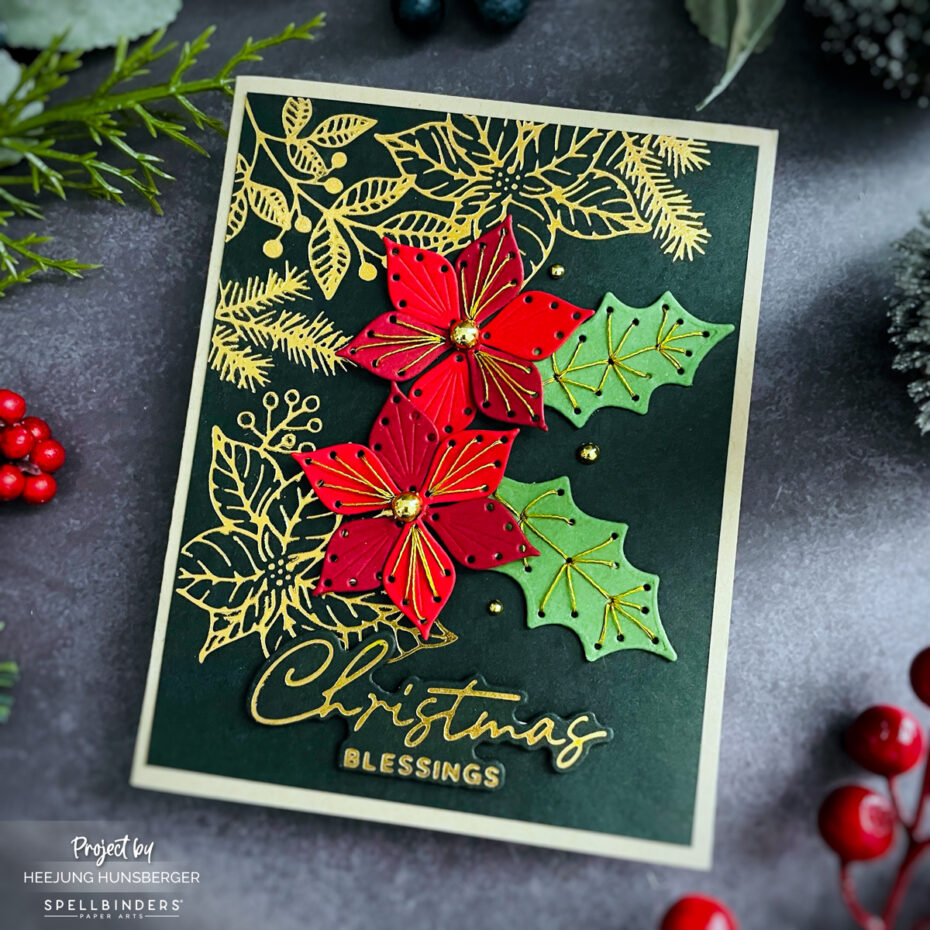 And I used the Merry Little Christmas Sentiments Glimmer Hot Foil Plate for the sentiments.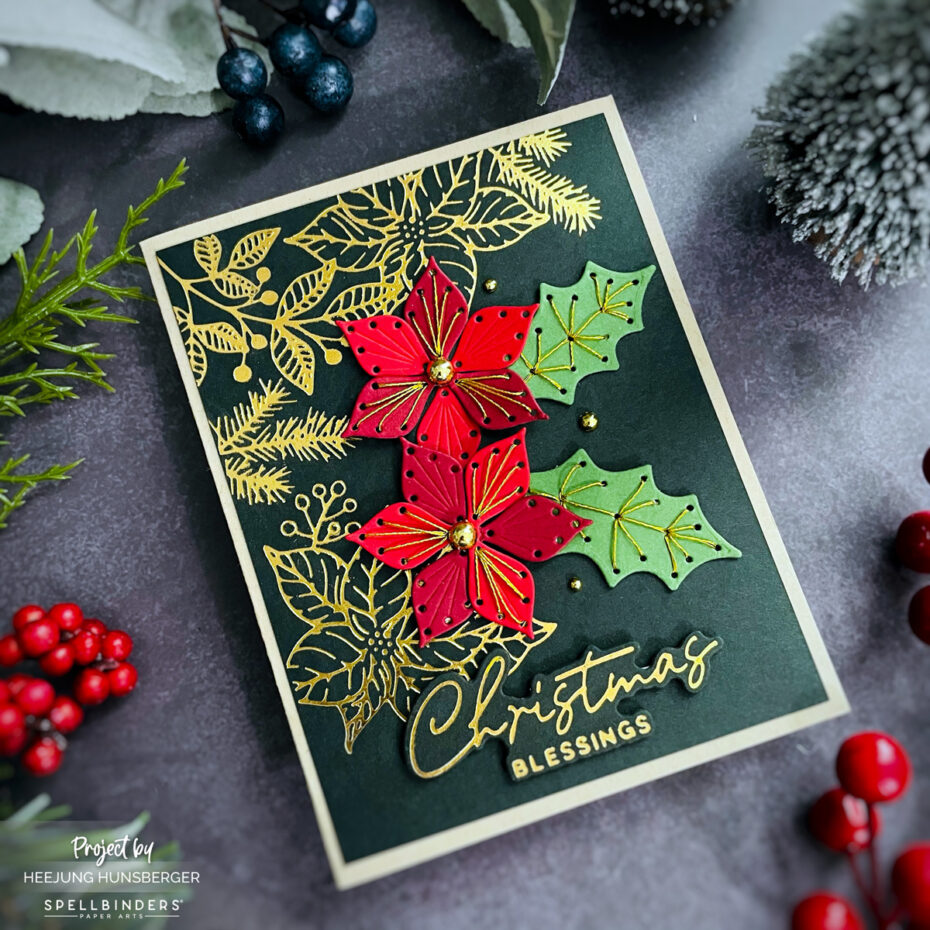 "If you like poinsettias for Christmas, this card is perfect for you!"
Stitched Christmas Sweater Card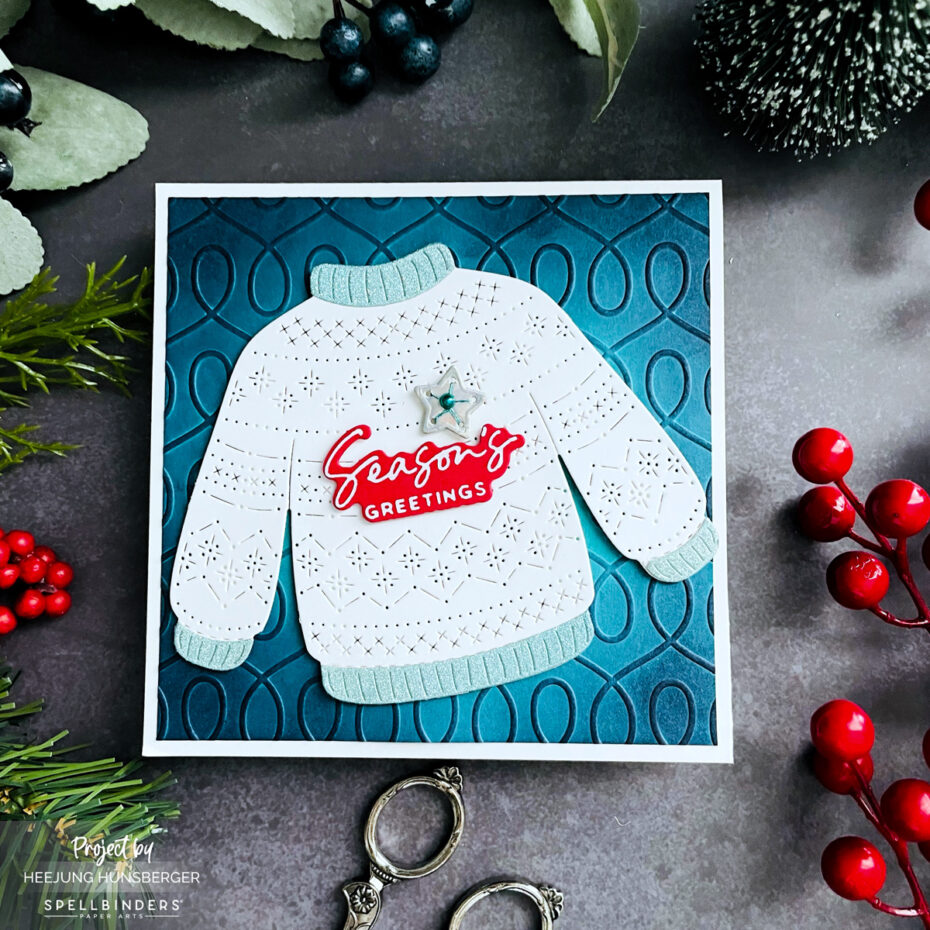 "It is rare for me to make a 5.5 x 5.5 inch card, but I wanted to showcase the entire look of the sweater."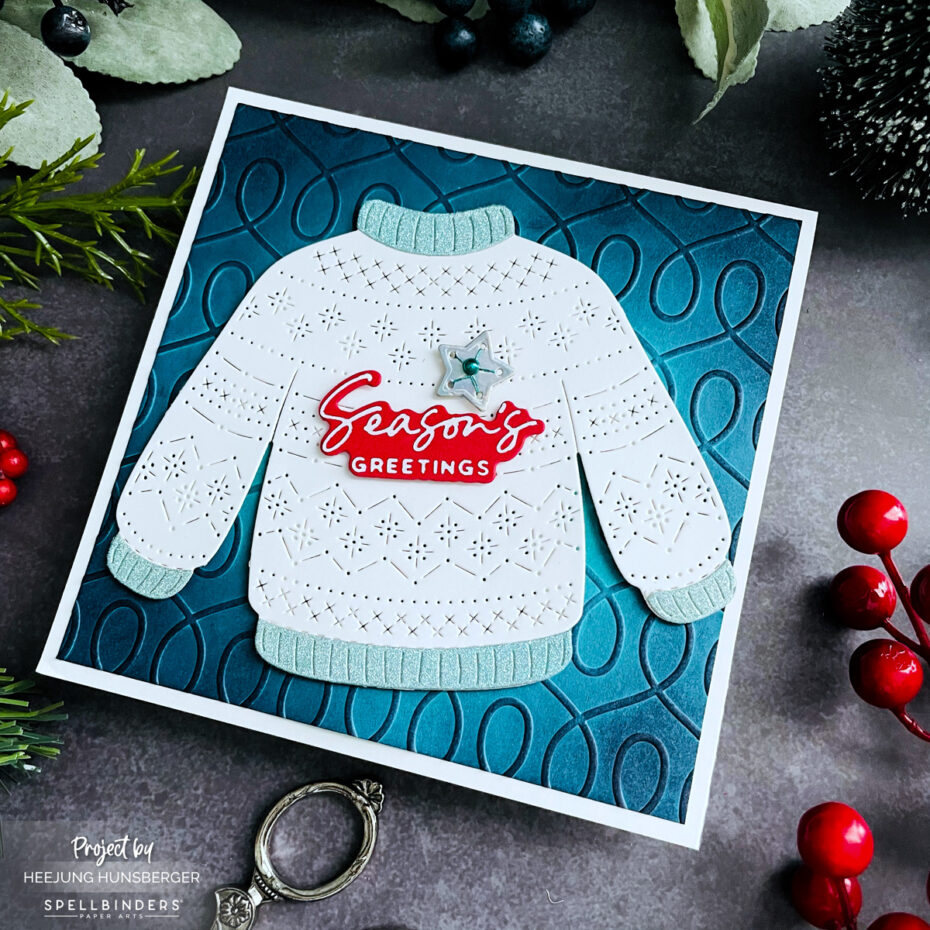 "I didn't need to stitch the sweater as the die-cut version was already beautiful without any additional stitching. Instead, I used glitter paper pieces that were also die-cut to decorate the sweater."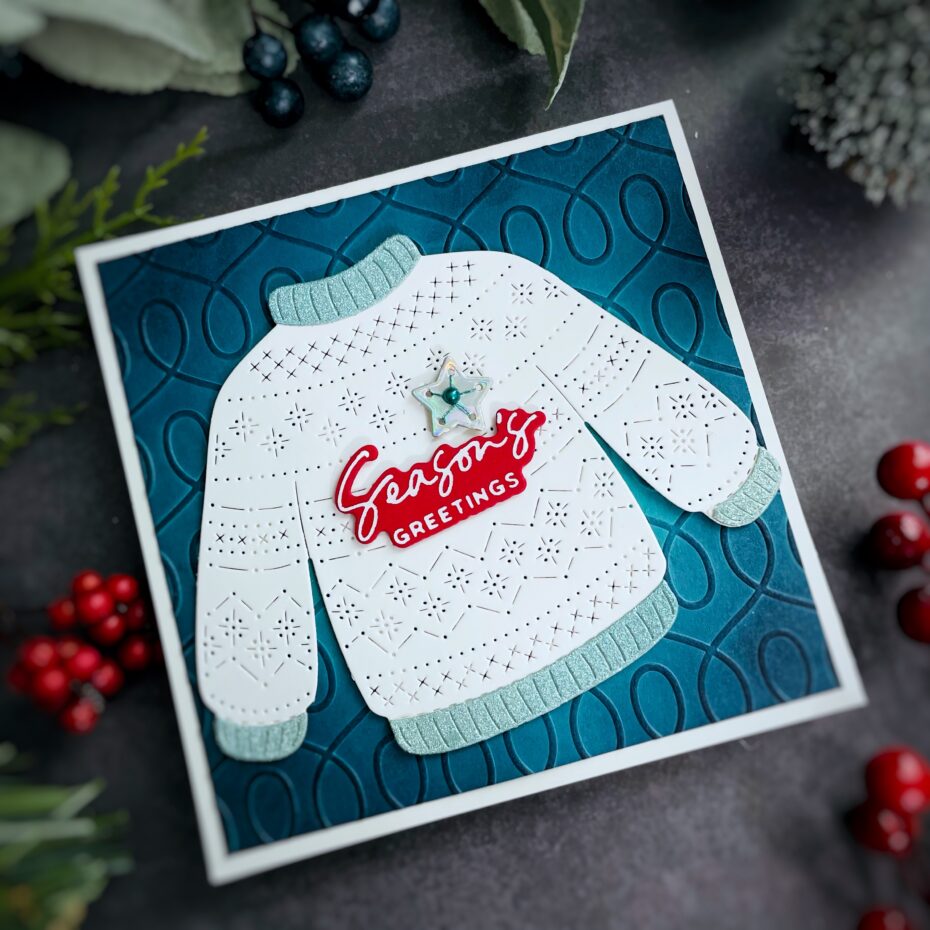 I used the A Merry Little Christmas Sentiments Glimmer Hot Foil Plate for the sentiments. And I used the Loops Embossing Folder on the background.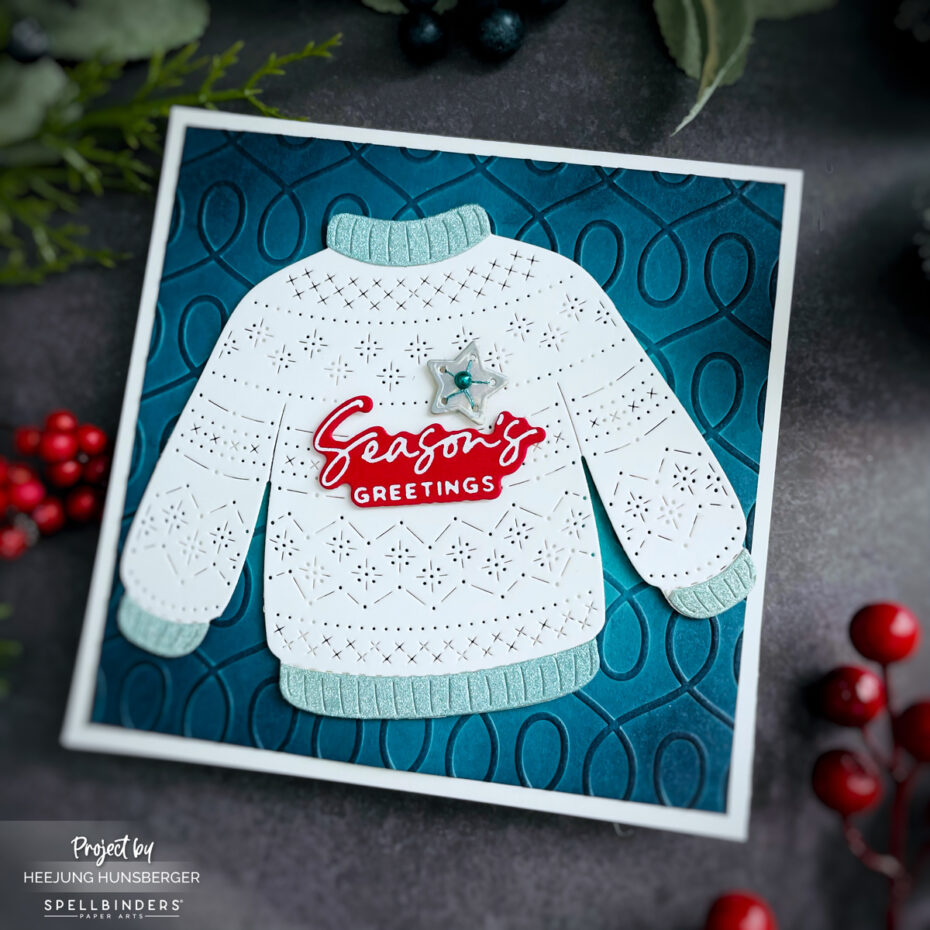 I want to make another card using the Christmas Sweater Die soon. 
I had so much fun making this card. 
Silver Stitched Christmas Tree Card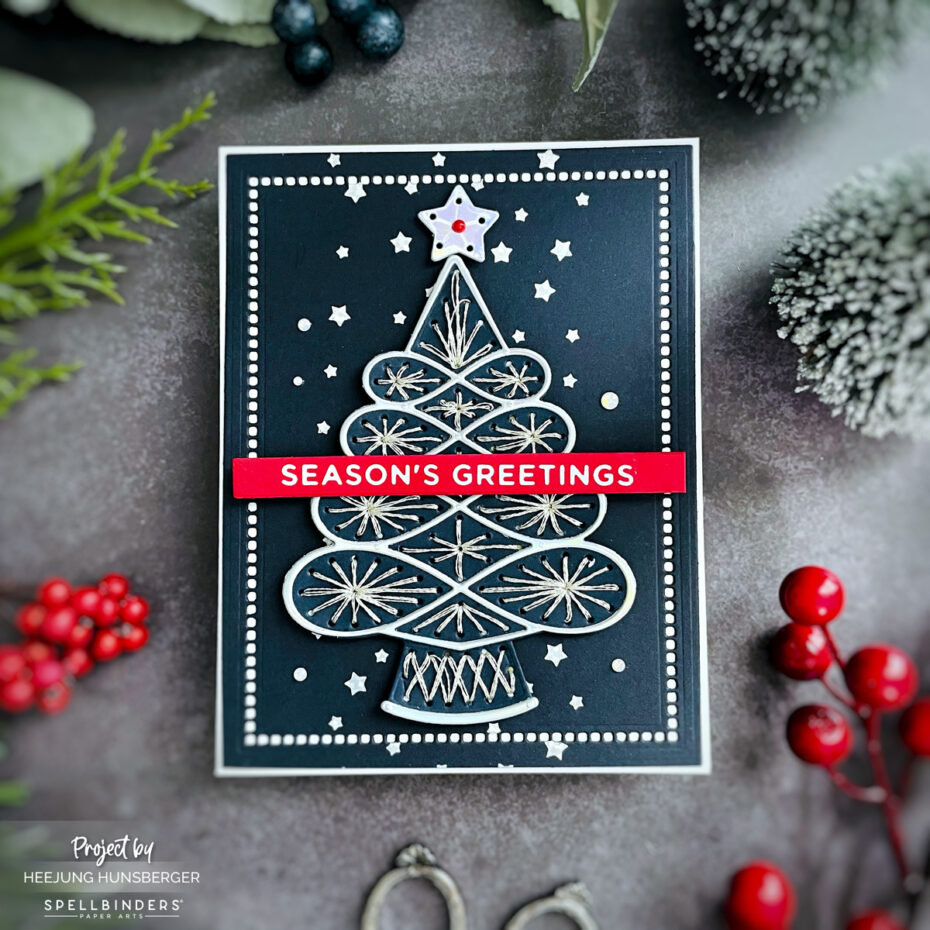 "I made another card using the Stitched Christmas Tree die. The background was created with the Celestial Star Background Glimmer Hot Foil Plate on Indigo-colored cardstock last year, but it wasn't finished then. I love the Christmas Tree design so much that I decided to make another one with different colors."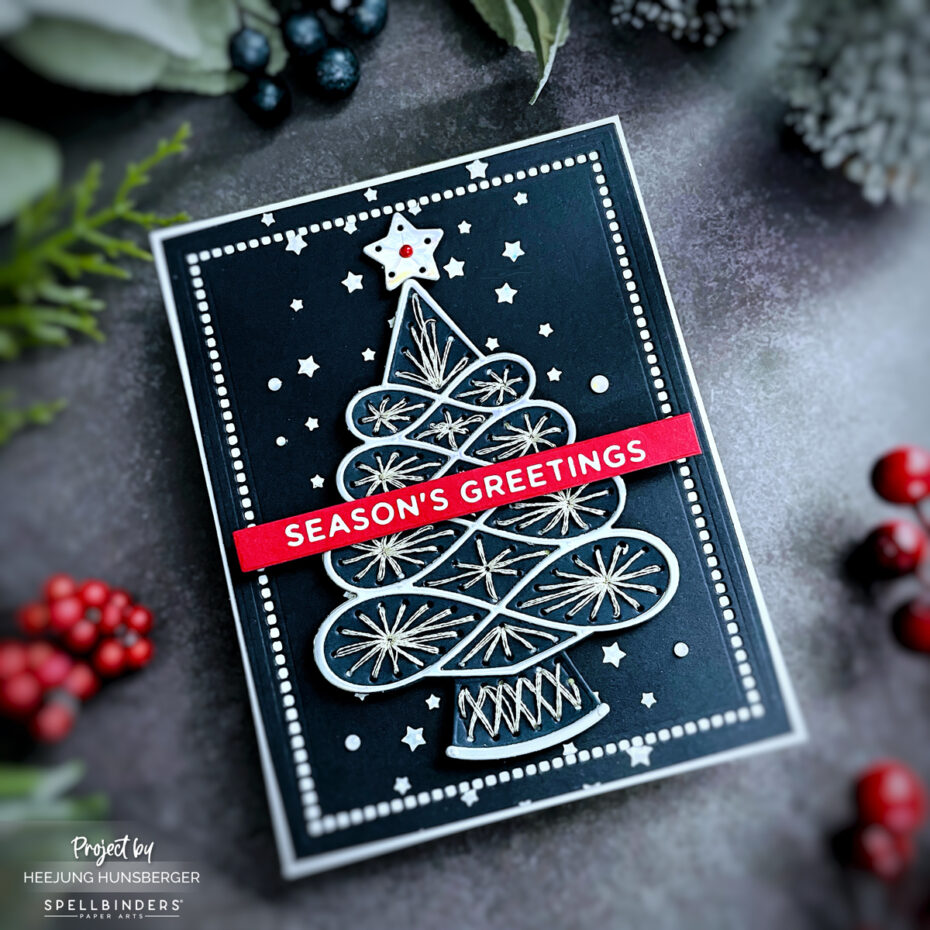 I die-cut the outline of a Christmas tree on holographic cardstock. It looks like silver cardstock in the picture.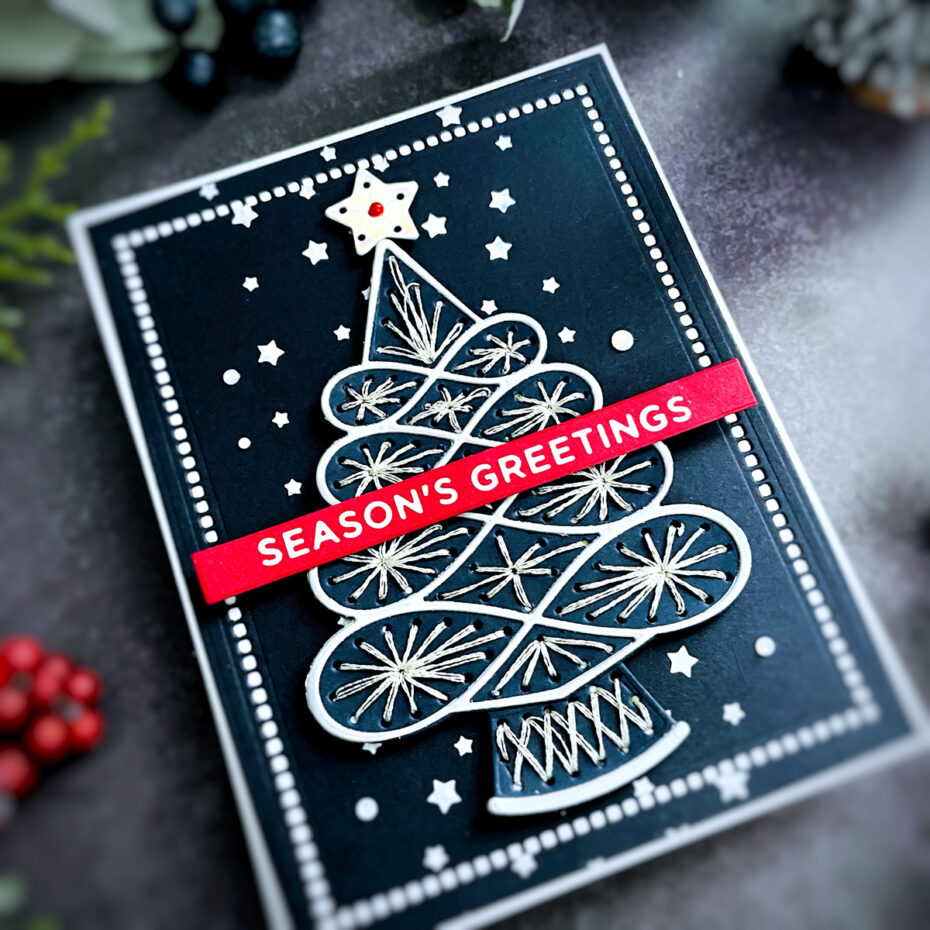 "I'm so glad that I was able to make a card with my unfinished background paper, and I'm very happy with the result."
Thanks for stopping by! I hope this post inspired you to get creative. Don't be afraid to try new things and reach out to me with any questions or feedback. Looking forward to sharing more content with you soon.
Heejung
Affiliate links apply at no extra cost to you. Thank you for your support!