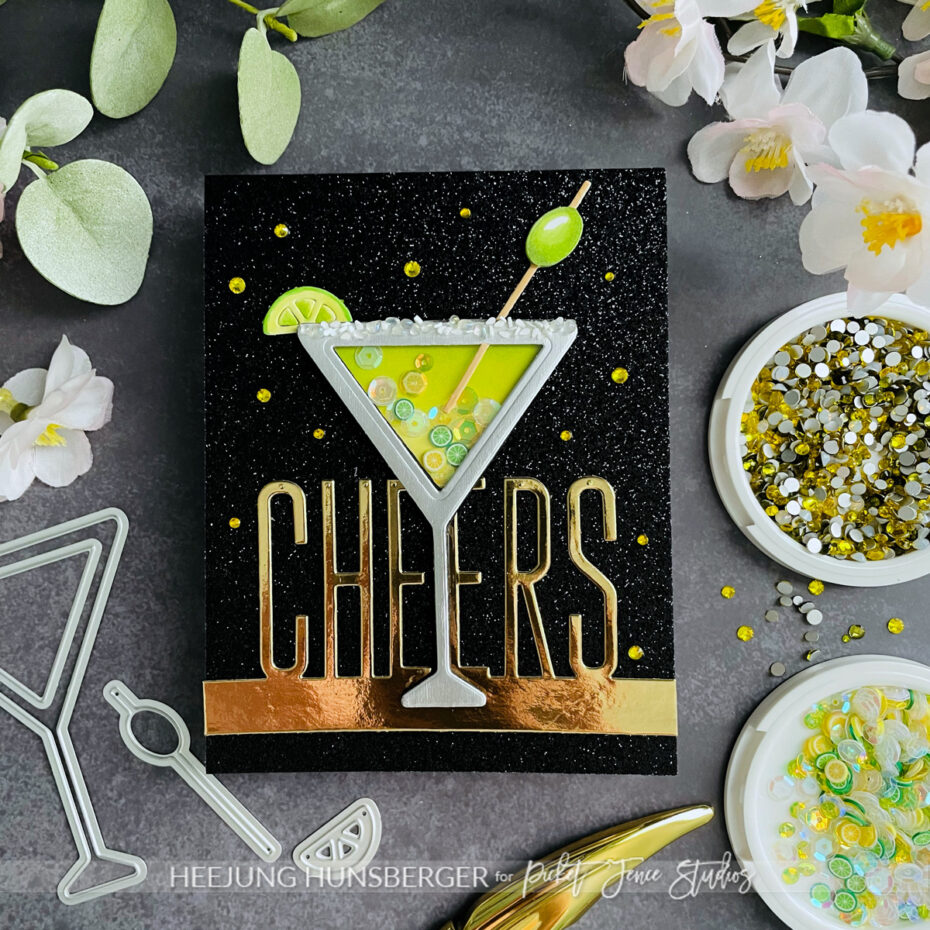 Hello fellow crafters!
I am thrilled to share today's stunning shaker card featuring the Martini Shaker Die from Picket Fence Studios. Although I don't drink alcohol, I love crafting drinks-themed cards and I am sure you will love this masterpiece.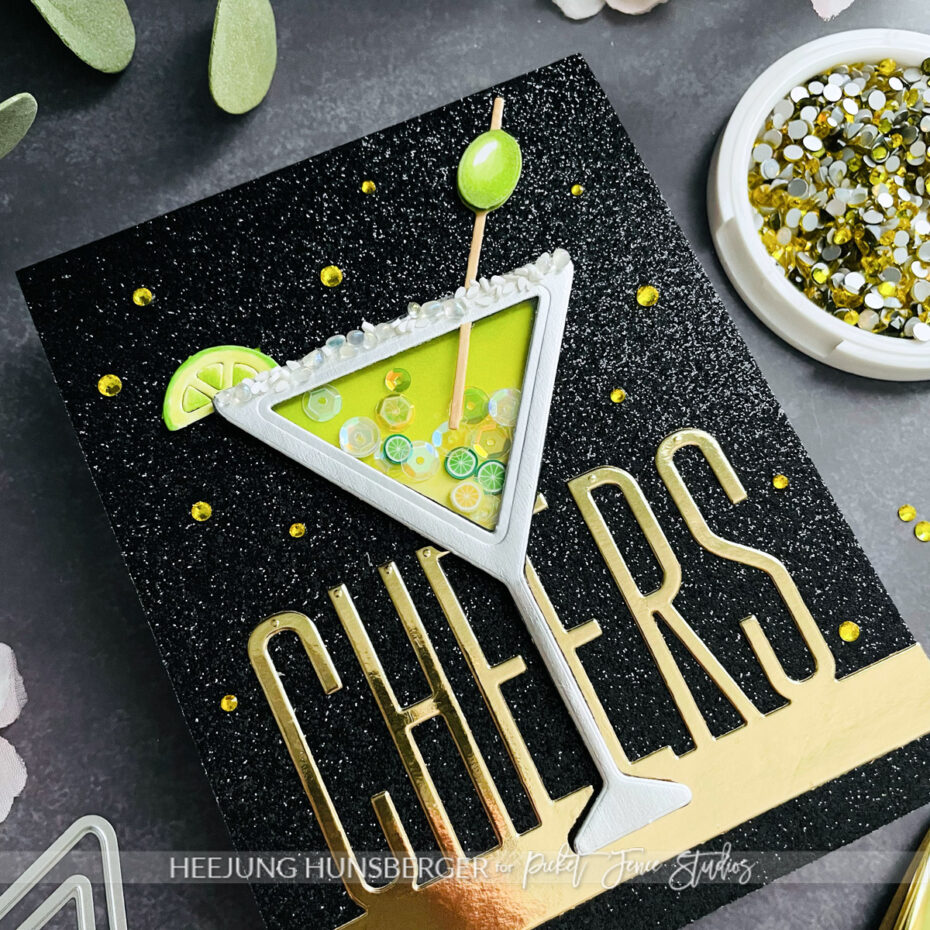 I chose black glitter card stock for my party-themed card. The texture and reflection were stunning, adding glamour to my project. The bold black color captured the tone of the occasion perfectly. It was the ideal choice for my card and I knew it would be a hit with the recipient. I'm thrilled with the end result! It goes well with a martini glass too.
I used the Cheers word topper die behind the martini.
I added the salt or sugar rim sequin mix to the martini glass. I had so much fun making this shaker card.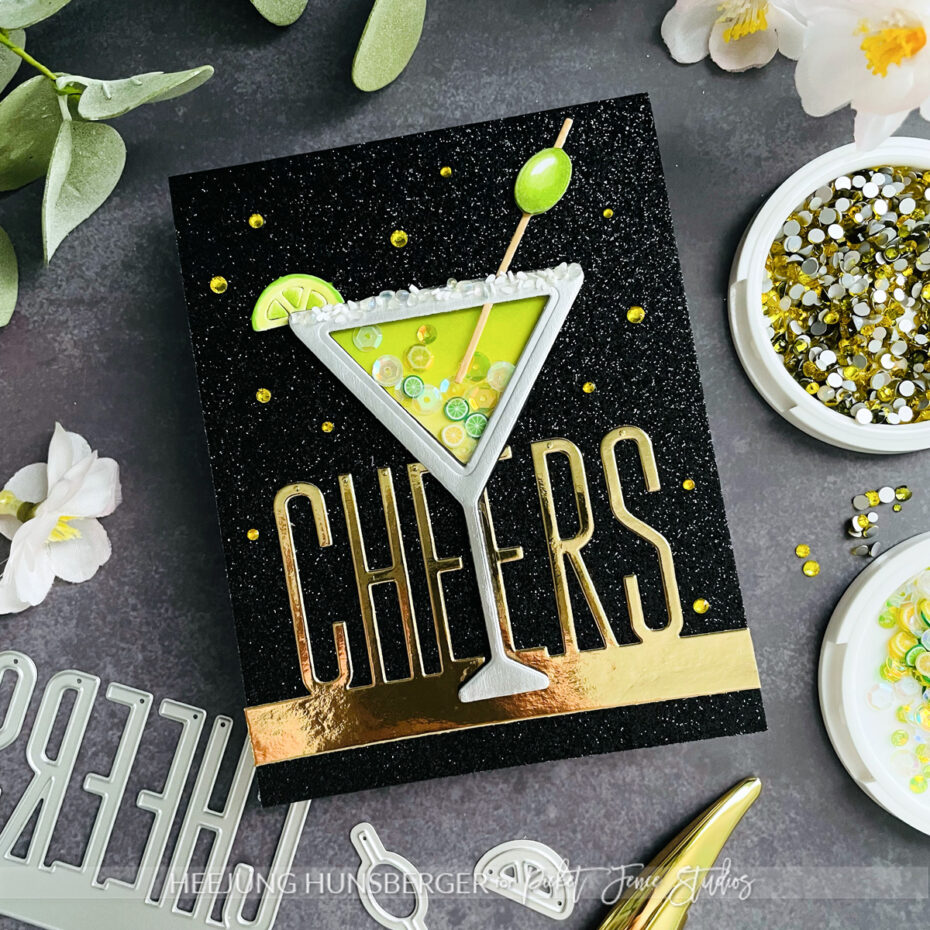 I hope you like my posting today.
Making different drinks with new dies from Picket Fence Studios.
Thanks for stopping by! We hope our post inspired you to get creative. Don't be afraid to try new things and reach out to us with any questions or feedback. Looking forward to sharing more content with you soon.
Happy crafting! -Heejung
Affiliate links apply at no extra cost to you. Thank you for your support!