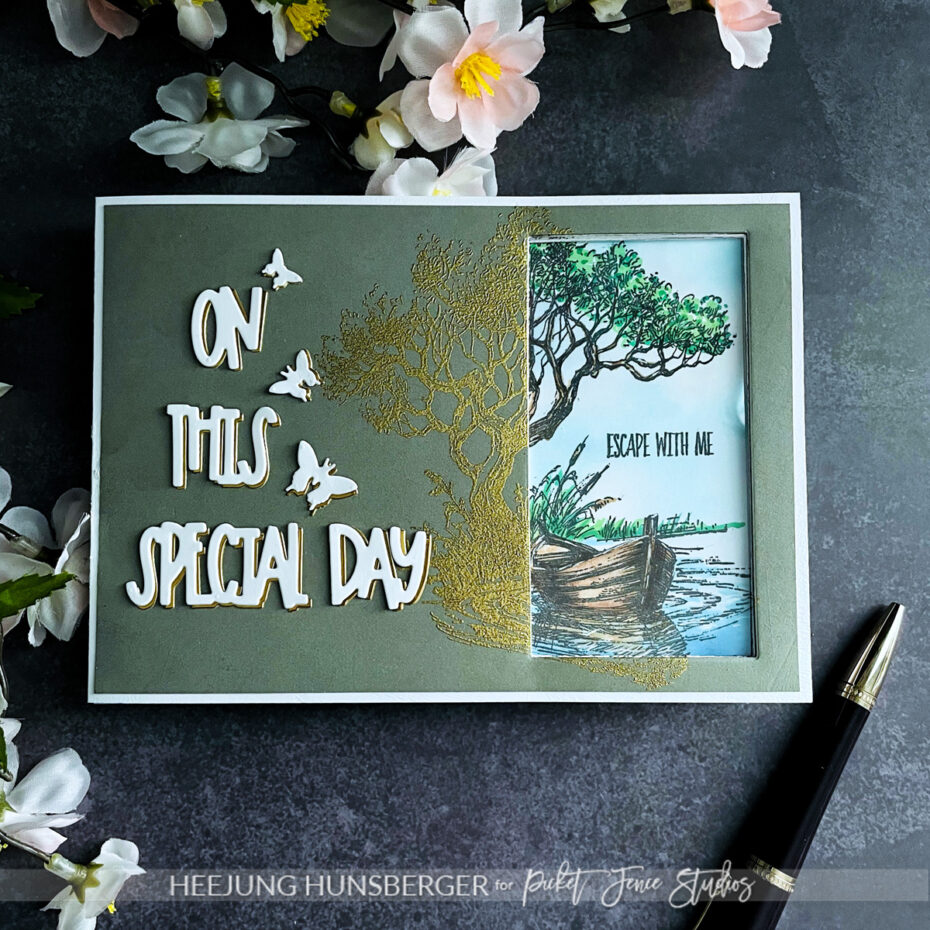 Hello Crafty Friends,
I made another peekaboo slider card featuring the Escape with me stamp @Picket Fence Studios.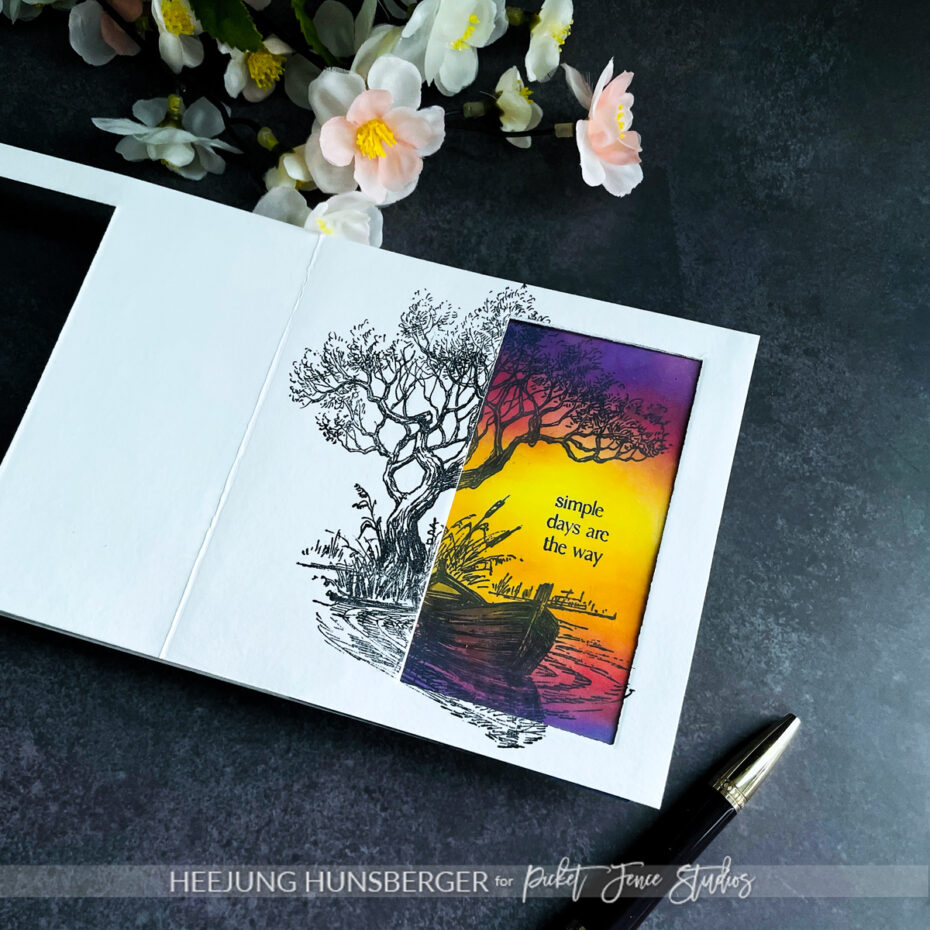 This time, I made a 5×7 sized card and used the Double Stitched Layering Rectangle Die.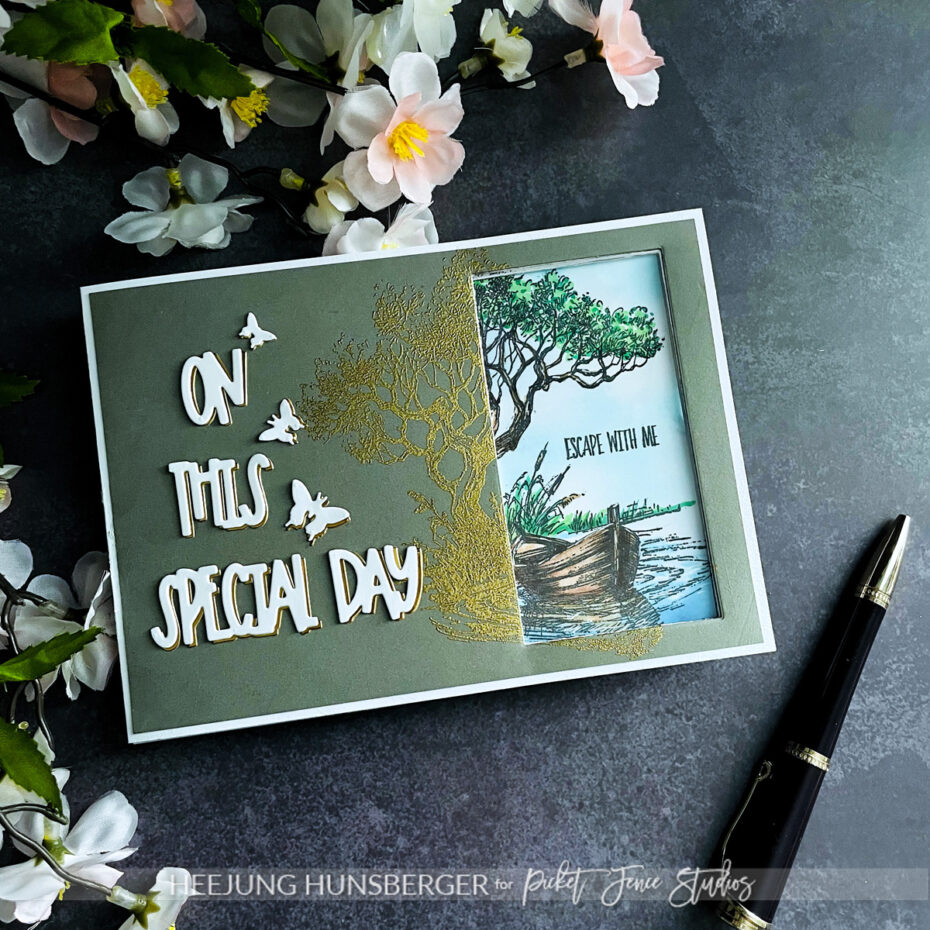 I love this beautiful scenery stamp. I want to show the daytime scenery and sunset on the card.
This peekaboo slider card can show both sceneries.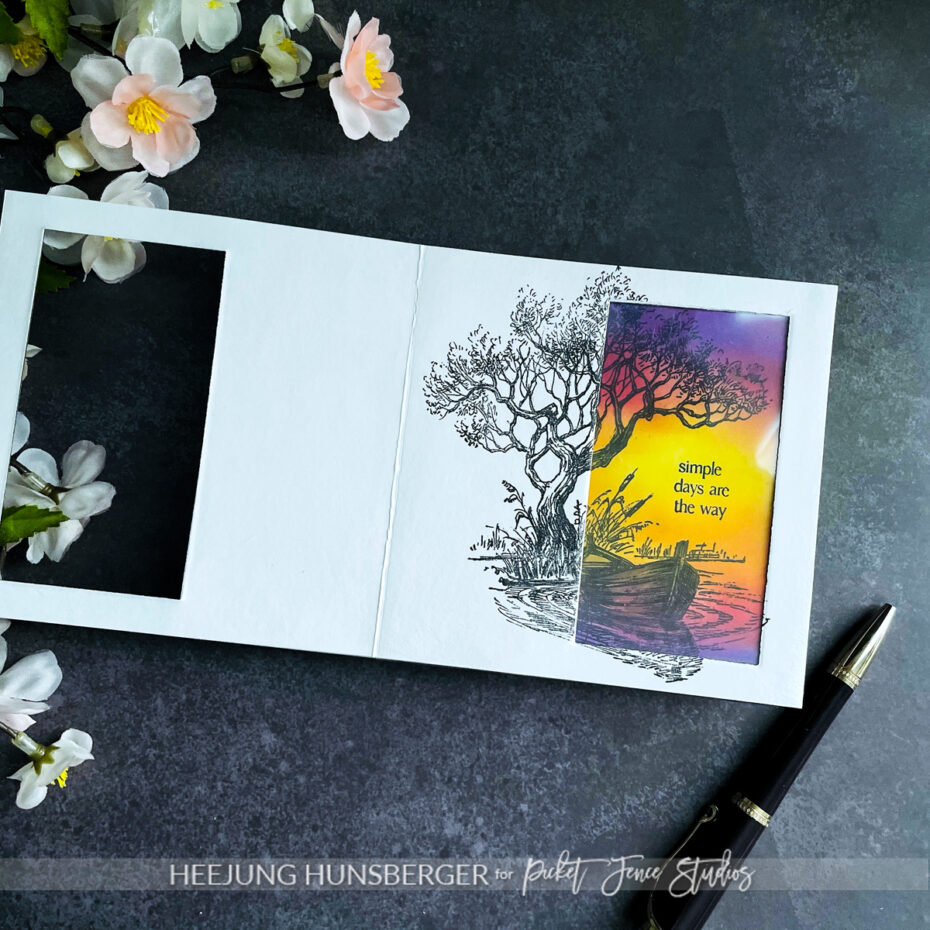 PEEKABOO SLIDER CARD TUTORIAL
If you want to know how to make the peekaboo slider with two scenery card, please click on the link.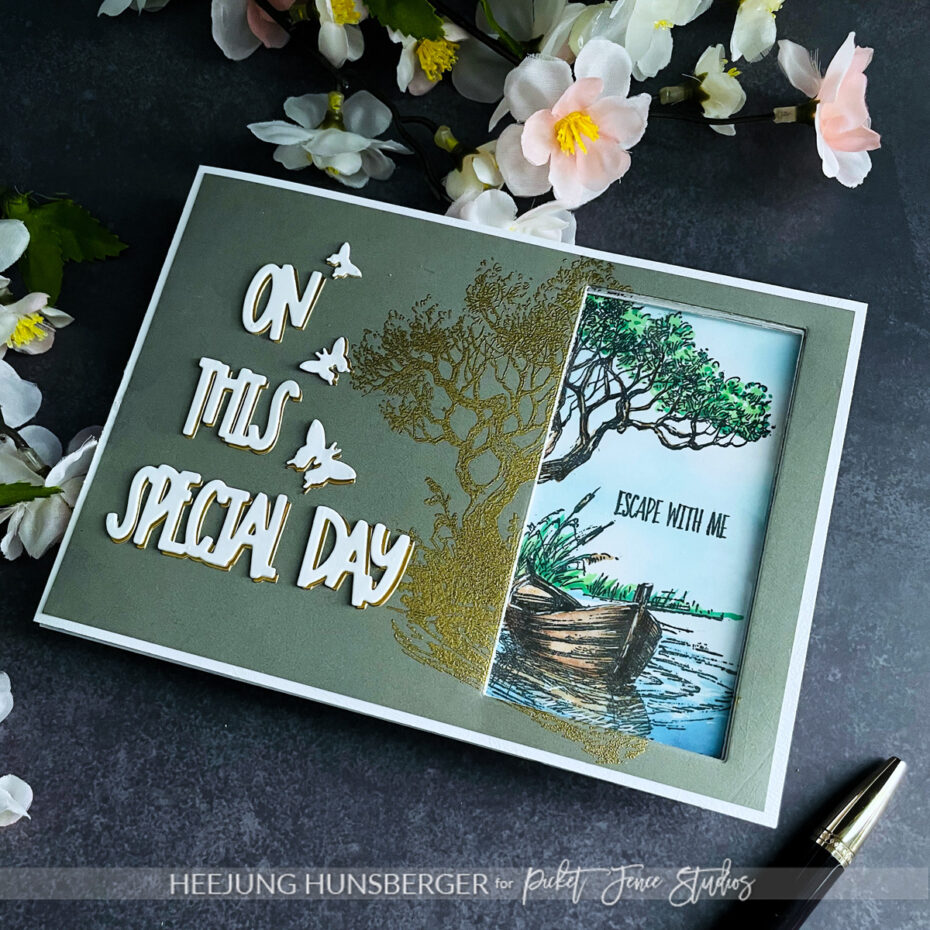 That's all for today.
Thank you for stopping by!
I hope you enjoyed this post and give you inspiration.
Heejung
Affiliate links apply at no extra cost to you. Thank you for your support!