Big Beautiful Dragonfly Shaker Card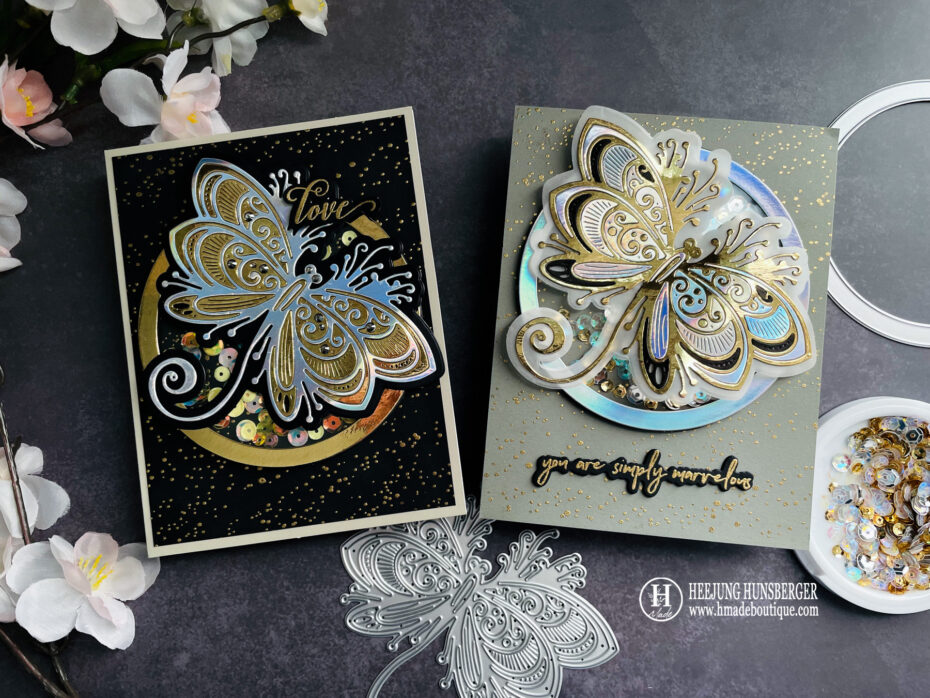 Hello Crafty Friends,
  Today, I'm sharing two beautiful shaker cards featuring the Big Beautiful Dragonfly Die @Picket Fence Studios.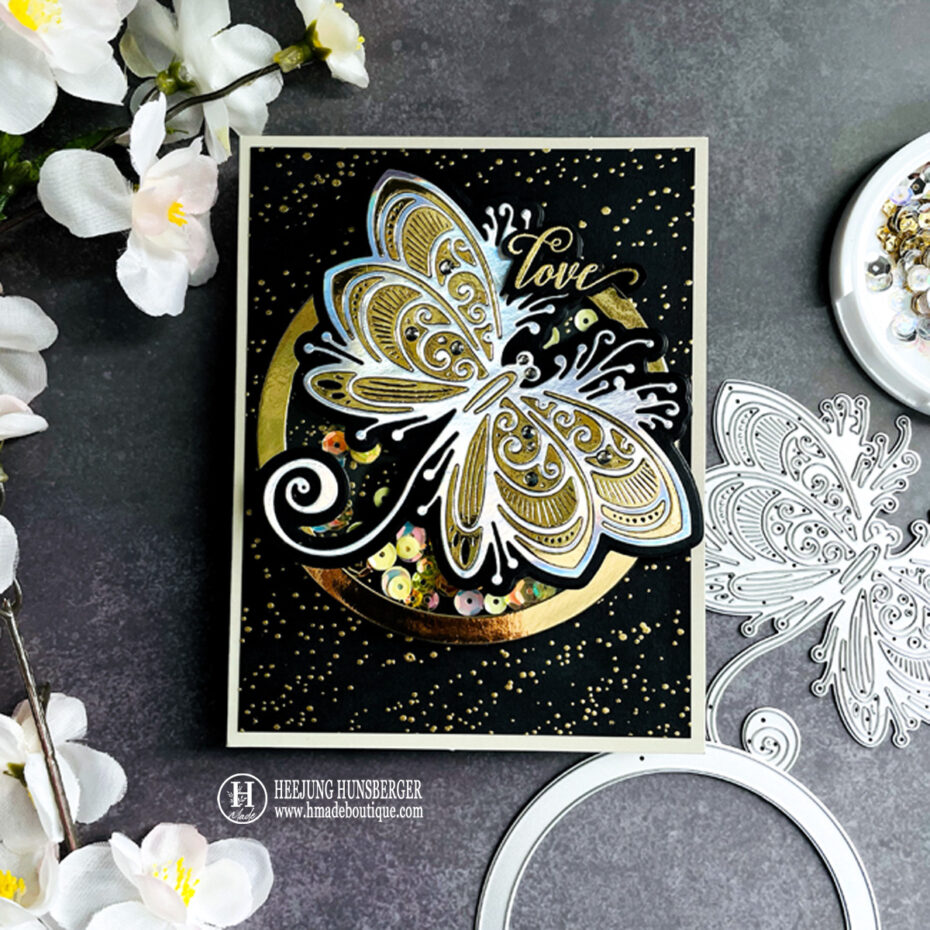 I used black card stock for the background on this card.
I did gold power heat embossing after stamping the Sand stamp with the Versamark ink.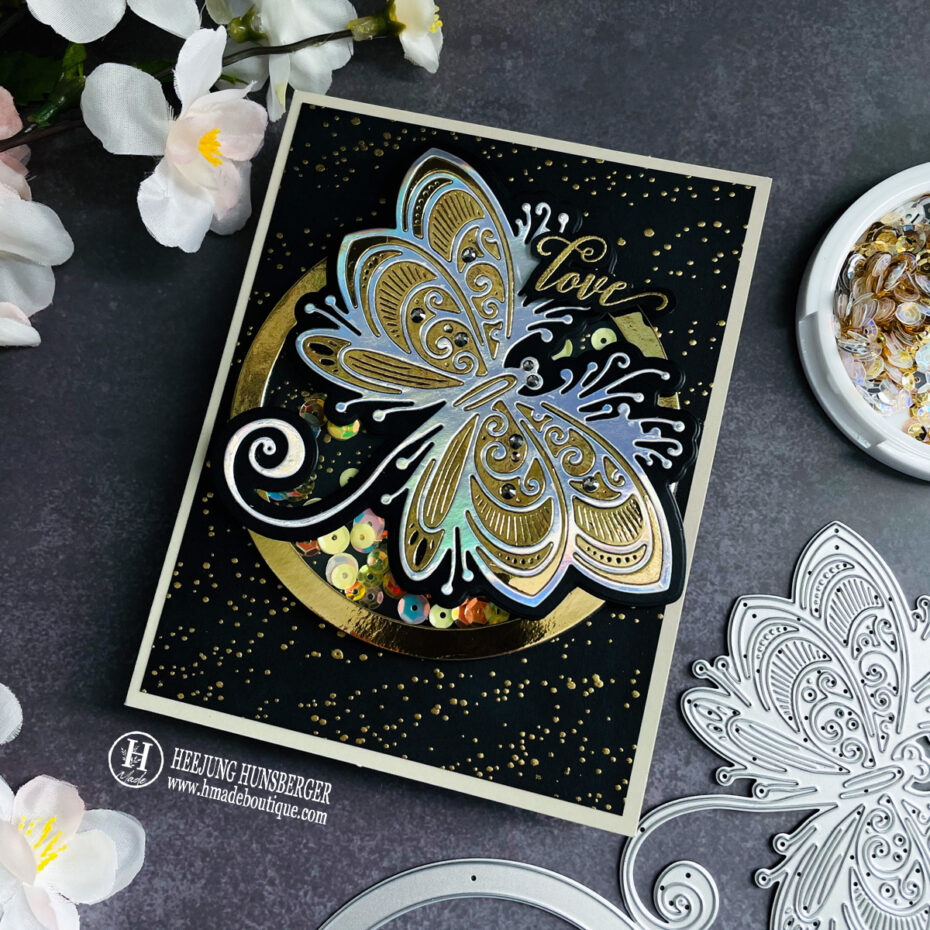 I die-cut the Silver, Gold foil, and black card stock with the Big Beautiful Dragonfly Die.
The body of the dragonfly is Silver foil paper and filled up with gold foiled pieces. 
It is a little bit of work to do. it is worth doing after seeing the result.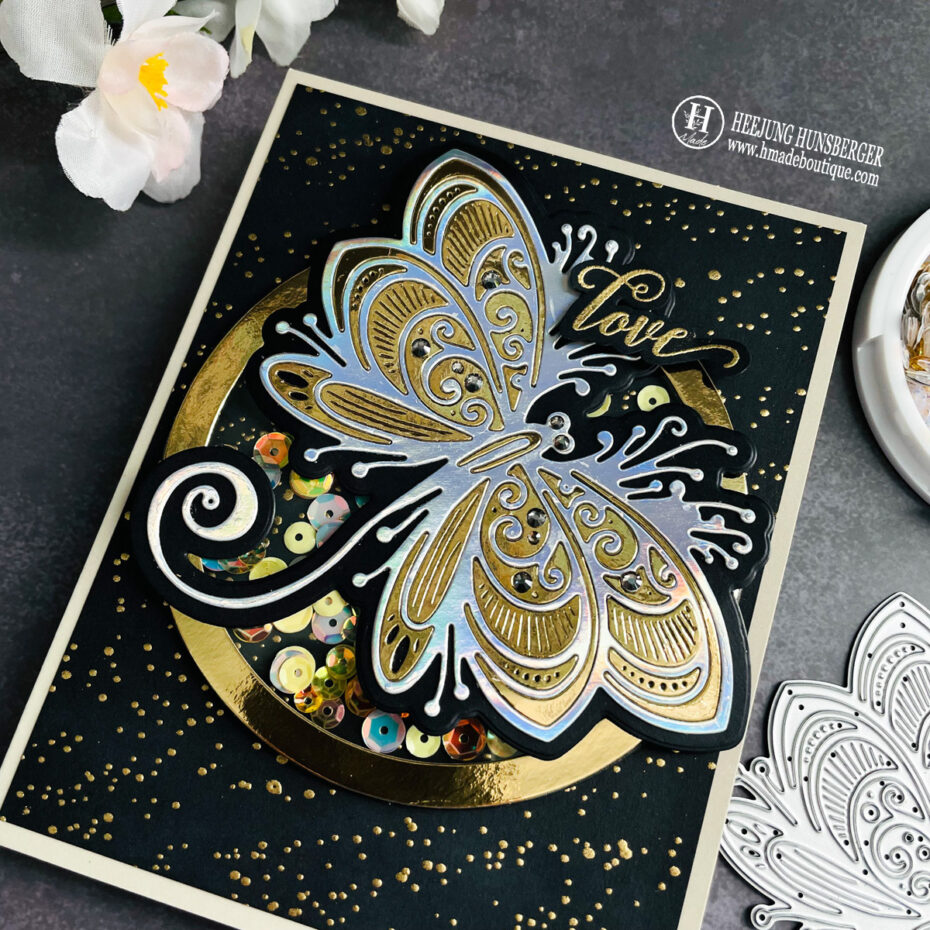 The Big Beautiful Dragonfly Die set included the dragonfly outlined die as well, I die cut it on black card stock.
You are Simply Marvelous Card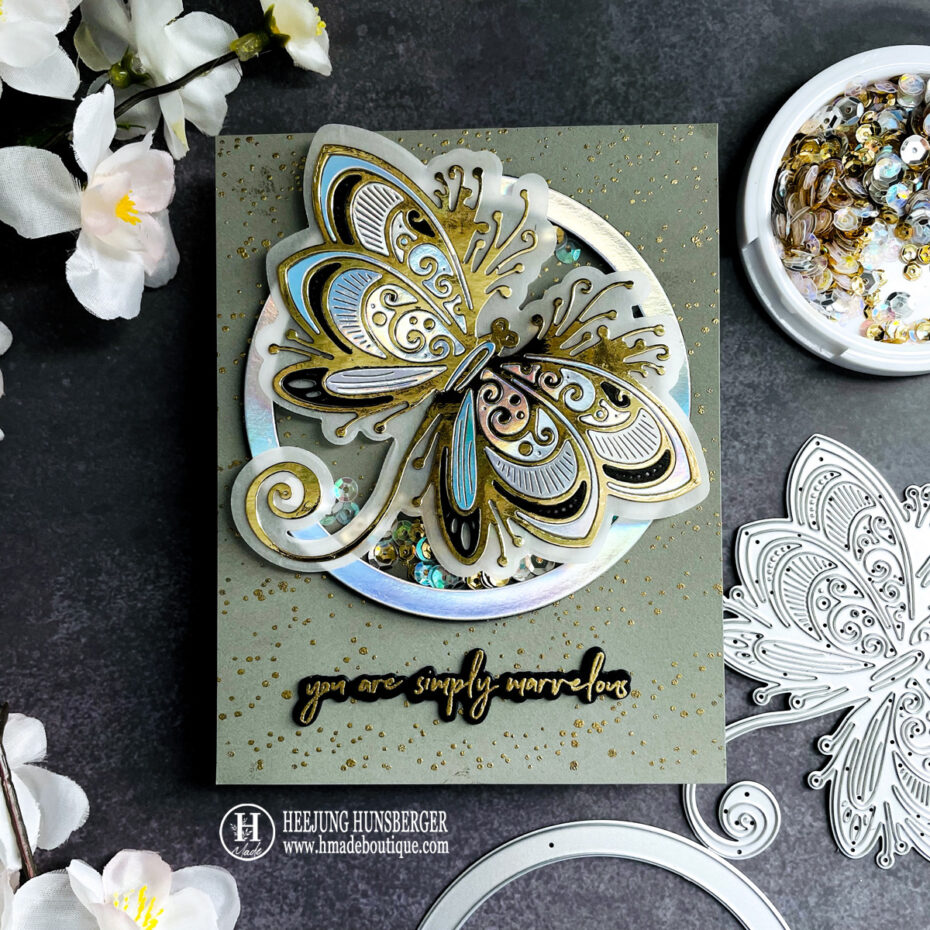 I used the Lunar gray color card stock on the background.
And the body of the dragonfly is gold foil and filled up with silver and black die-cut pieces.
I die-cut the dragonfly on three different colored stocks, and made two beautiful dragonflies.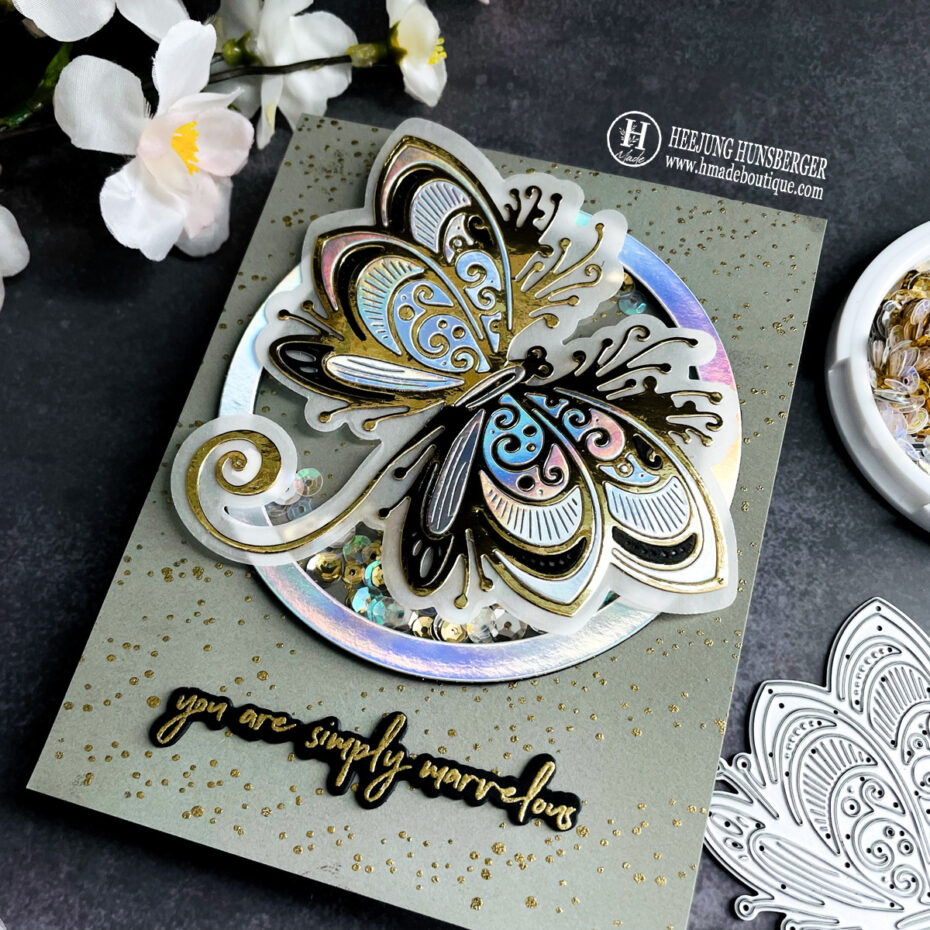 I used the 3.0 connected circle shaker creator die for the shaker. and put the Classic Christmas Sequin mix inside the shaker.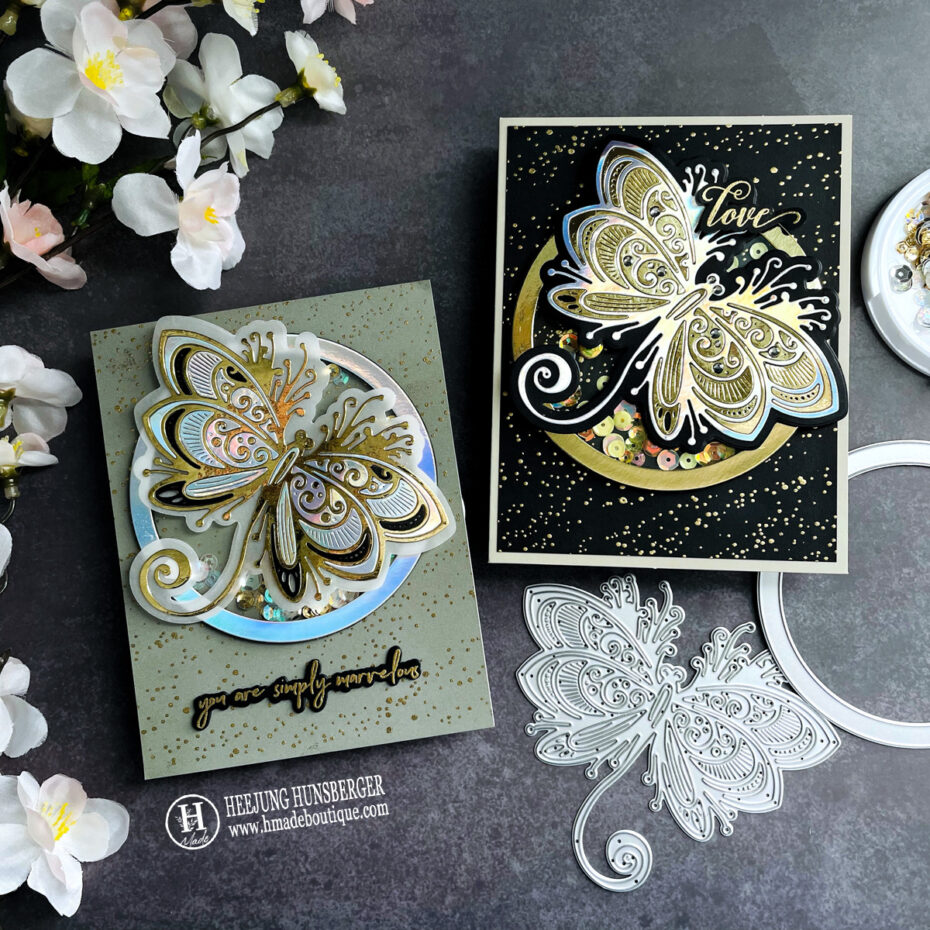 That's all for today.
Thank you for stopping by!
I hope you enjoyed this post and give you inspiration.
Heejung
Affiliate links apply at no extra cost to you. Thank you for your support!