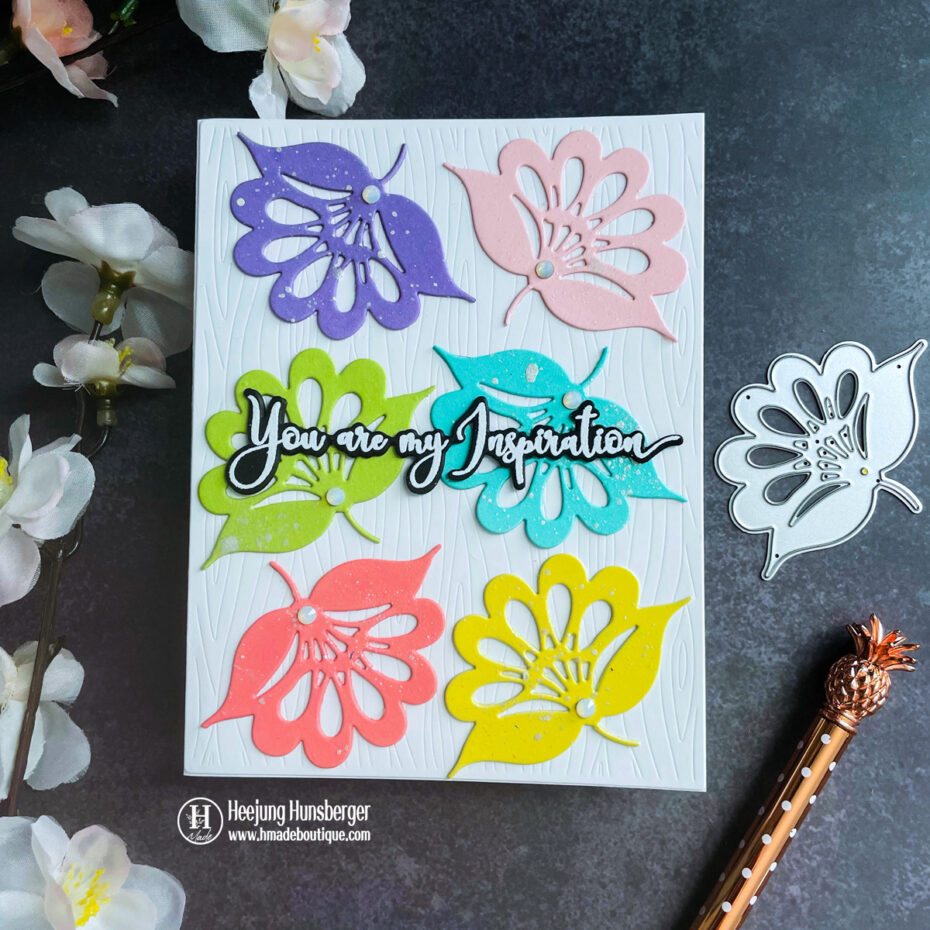 Hello Crafty Friends,
This week goes by so fast. I just started making newly designed cards for next month.
I haven't shown all my cards that made for this month yet. This is my 3rd card for PFS's February releases.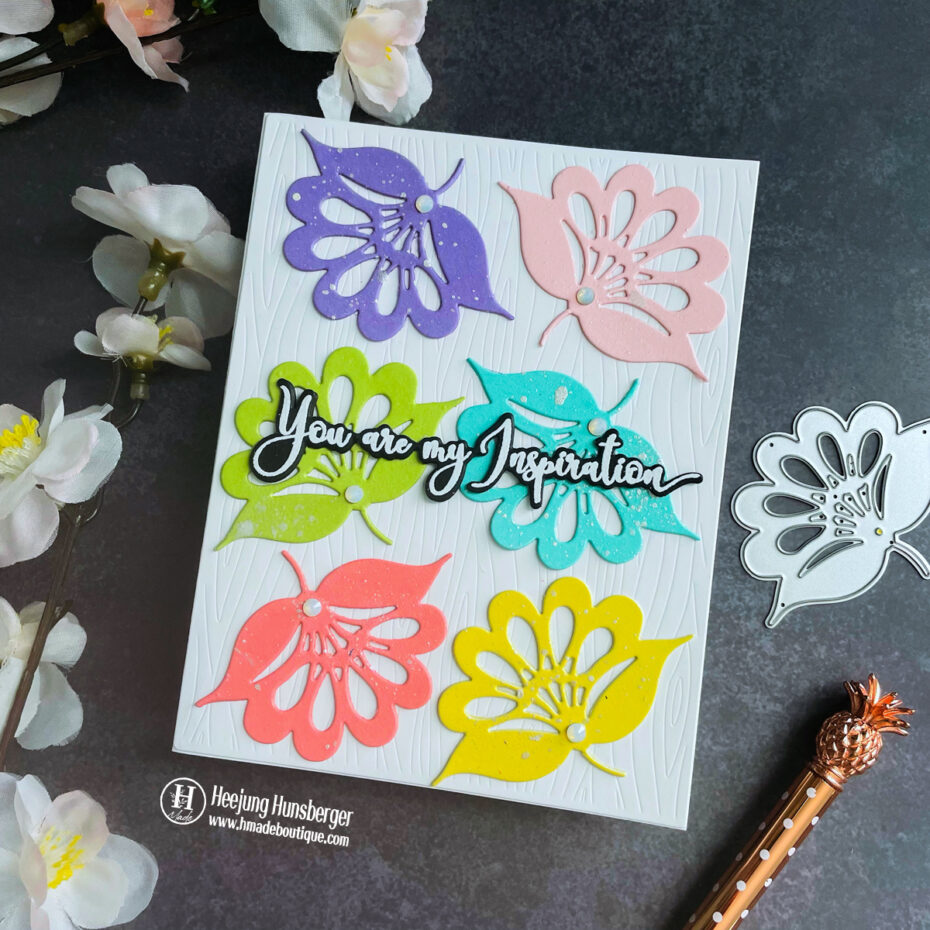 This card is featuring the Layering Flora Fantasy Floweret Dies.
Before I make a card, I think the most about what color I should make it. It was a very difficult choice to choose one color for the flowers. so I picked many colors instead of one.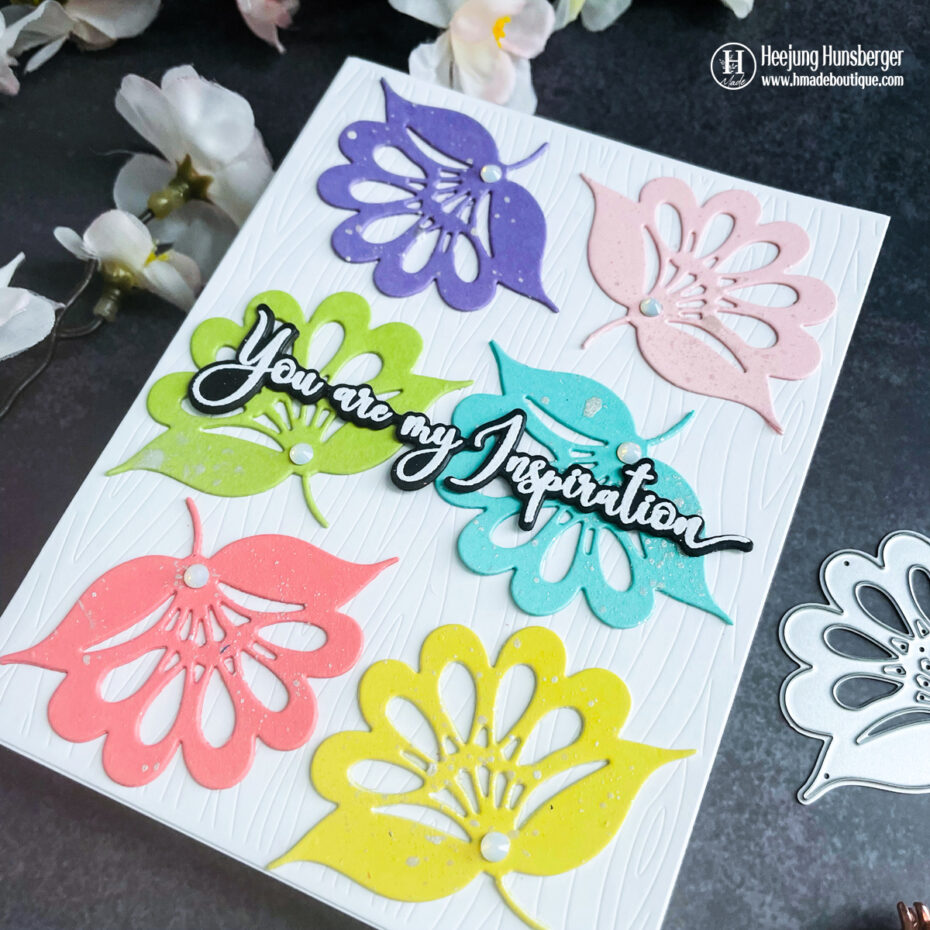 I die-cut the flowers with each color card stock, then I spread some of the white pearl watercolors on the flowers.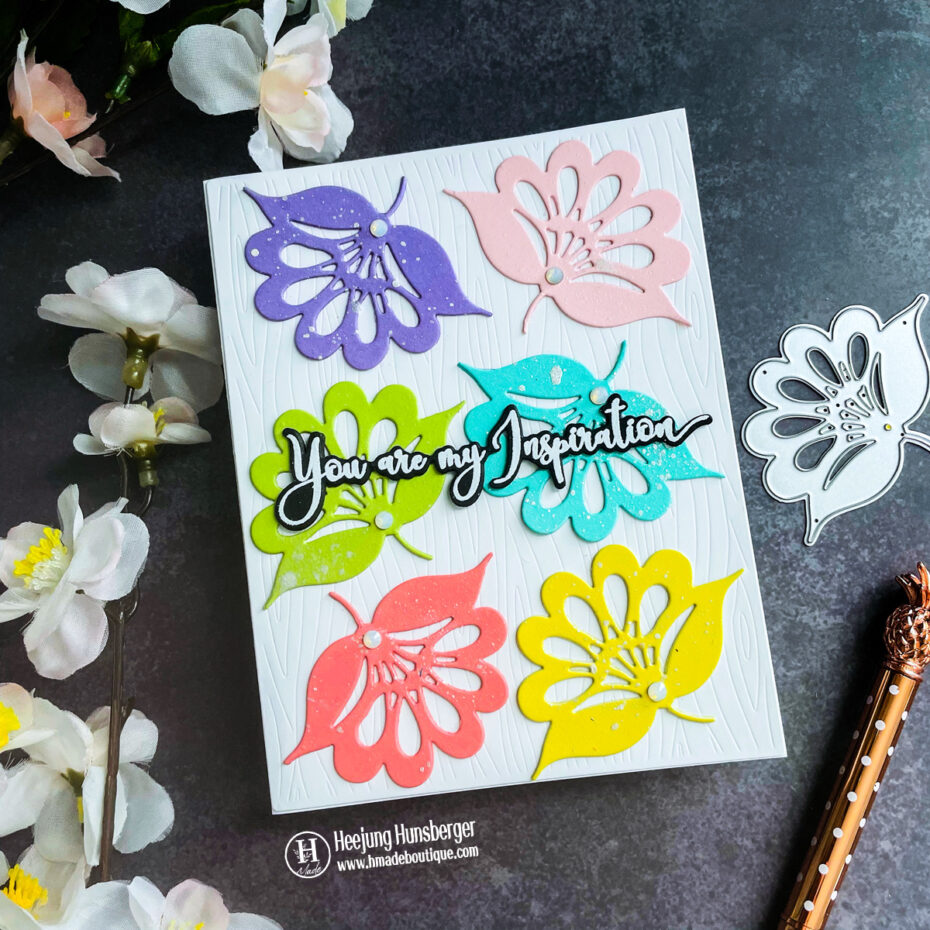 Affiliate links apply at no extra cost to you. Thank you for your support!