Impossible Pumpkin Pie Card for Thanksgiving Day | Thanksgiving Place Card Idea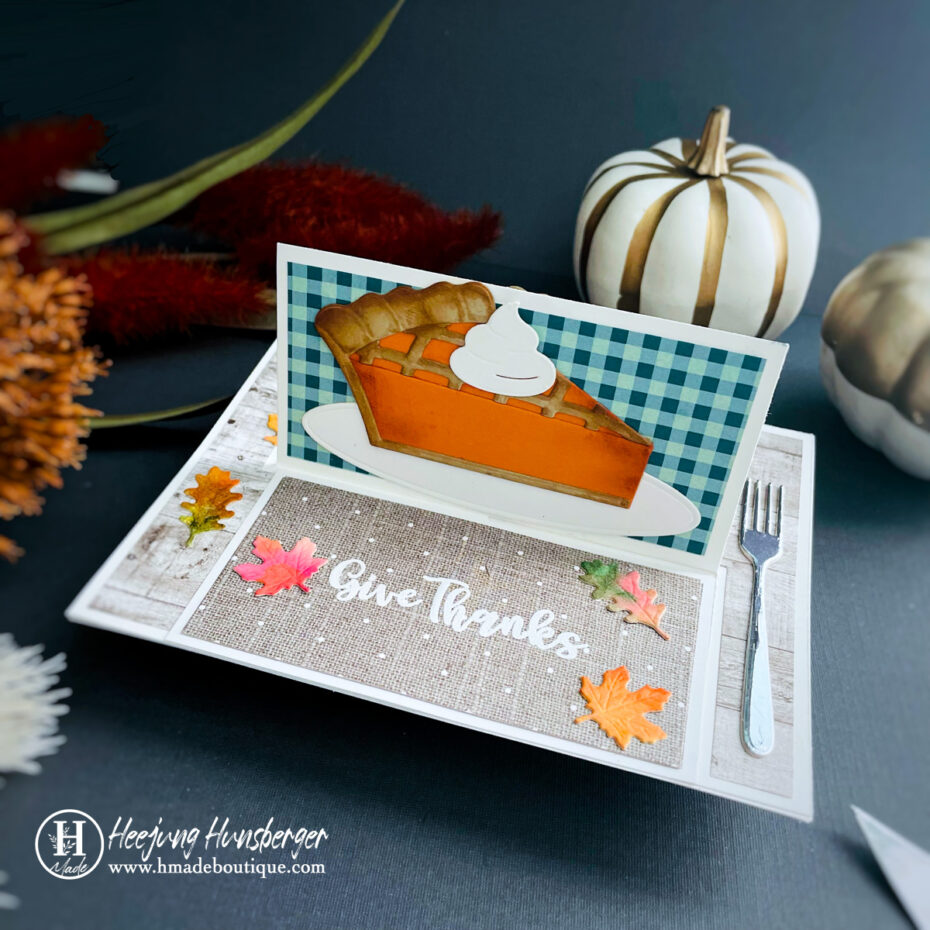 Hello Crafty Friends,
I had so much fun making this impossible Pumpkin Card for Thanksgiving Day.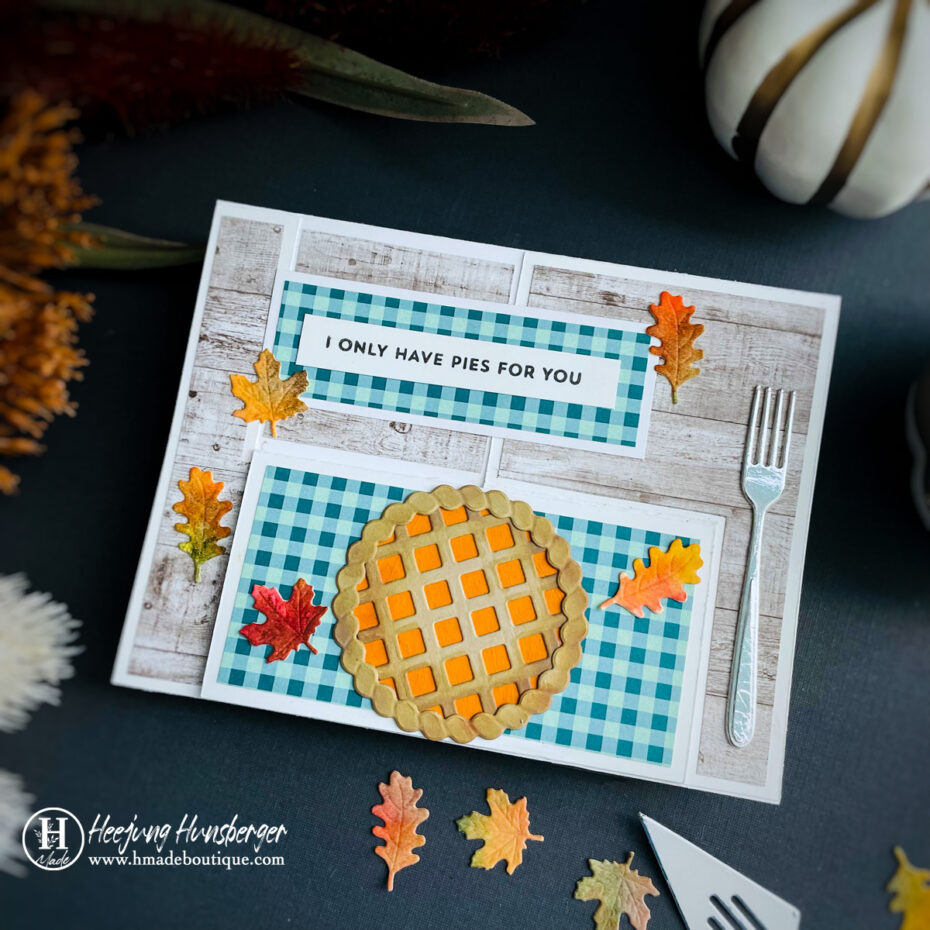 I purchased The Pie Perfection Collection by Spellbinder a few weeks ago and finally, I could use them.
I wanted to have both pies on the same card. so think the impossible card could work for a sky view pie and size view pie together.
The above picture is the sky view pie.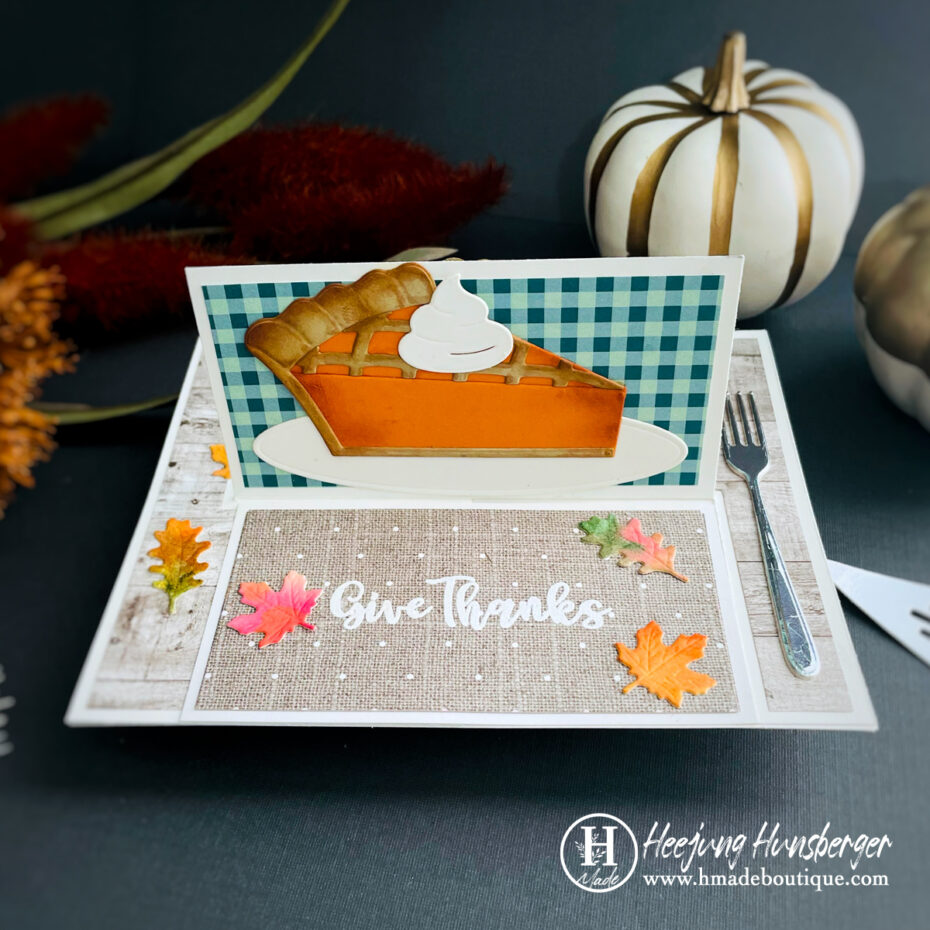 When you lift the sky view pie, you can see another pie on the front.
It looks like you can eat a slice of pumpkin pie on your table.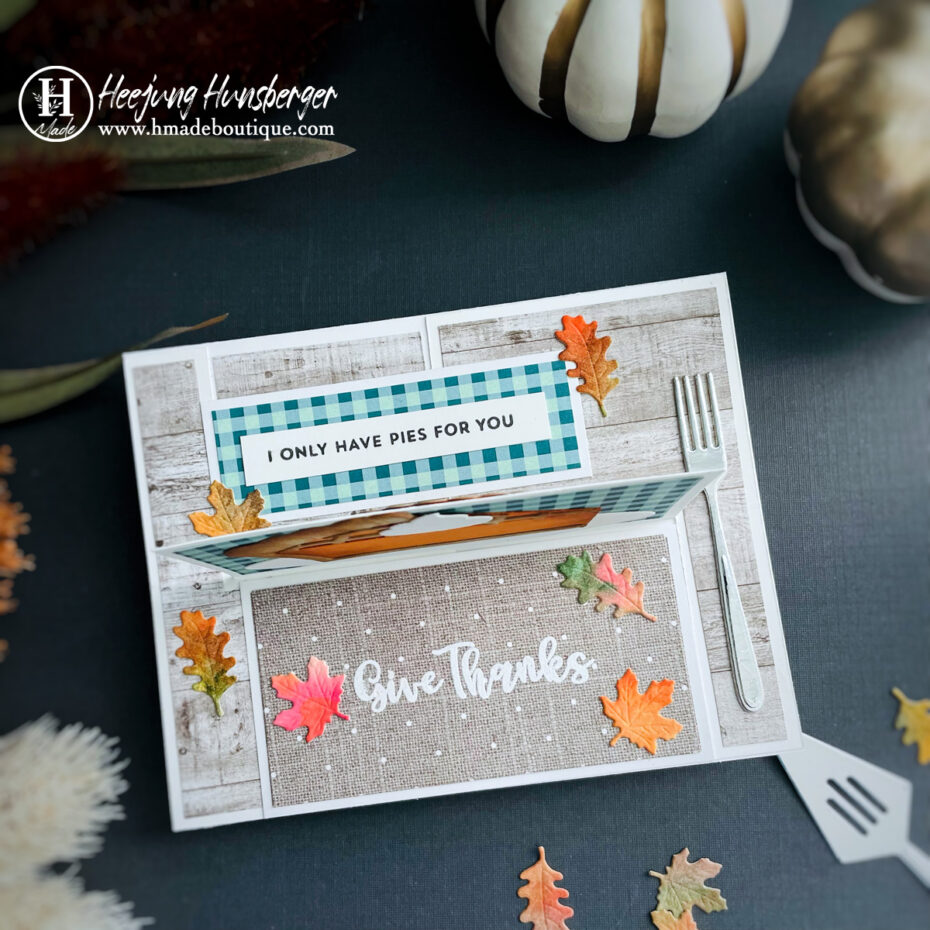 The cool thing about this impossible card is the panel in the middle can stand up without any stopper. That's why people named the impossible cards.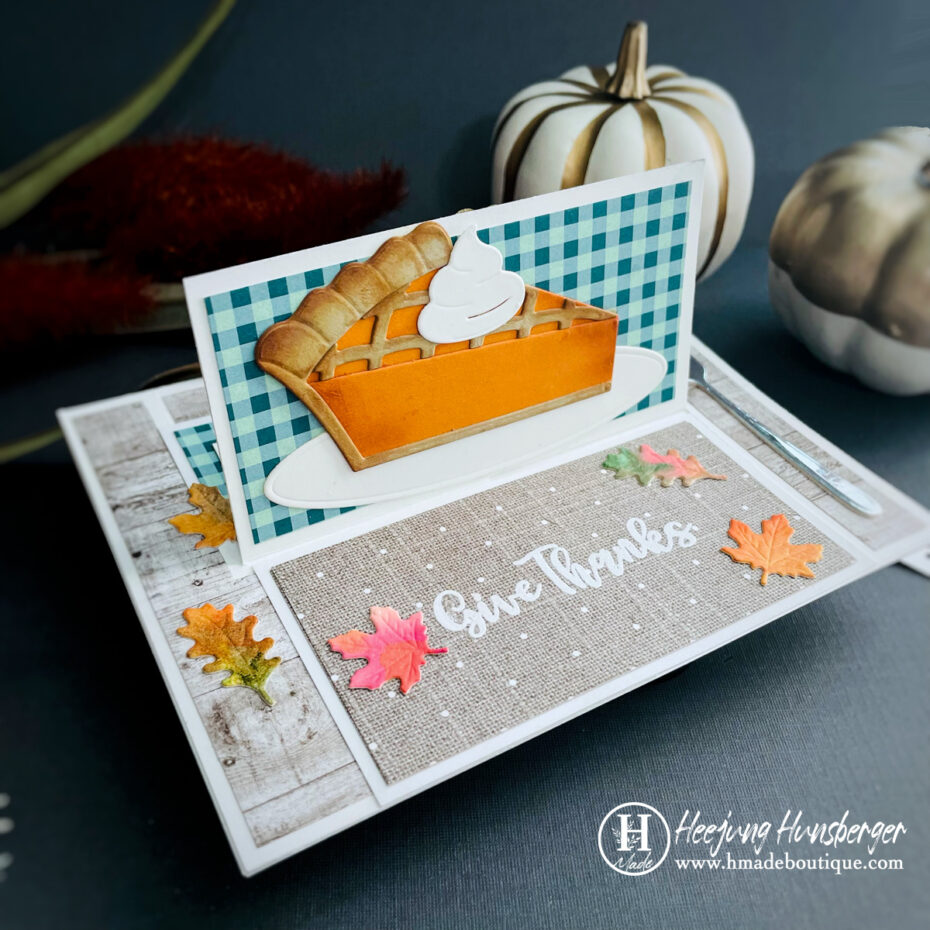 I thought about this design can apply to place cards for Thanksgiving dinner instead of the greeting card.
You can write a name instead of the thanksgiving sentiments.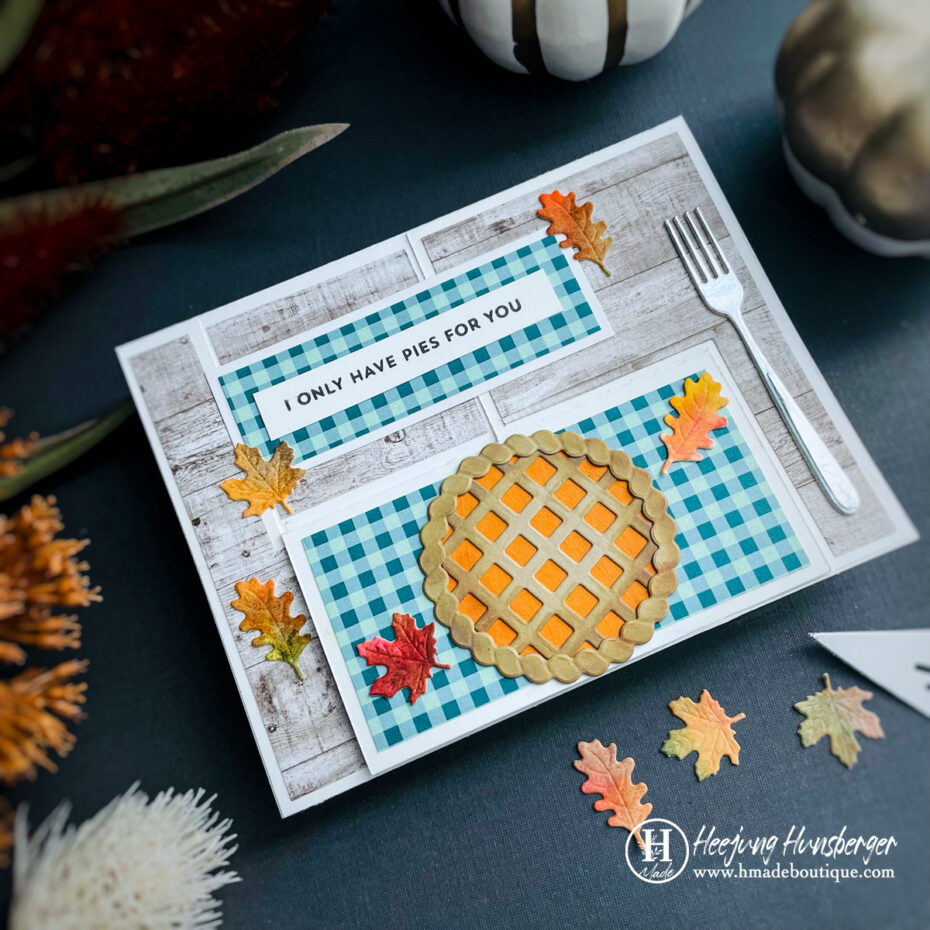 I'm planning to bake pumpkin pies this year too. and already excited to eat delicious pies.
You can learn how to make this Impossible Pumpkin Pie Card in the video above.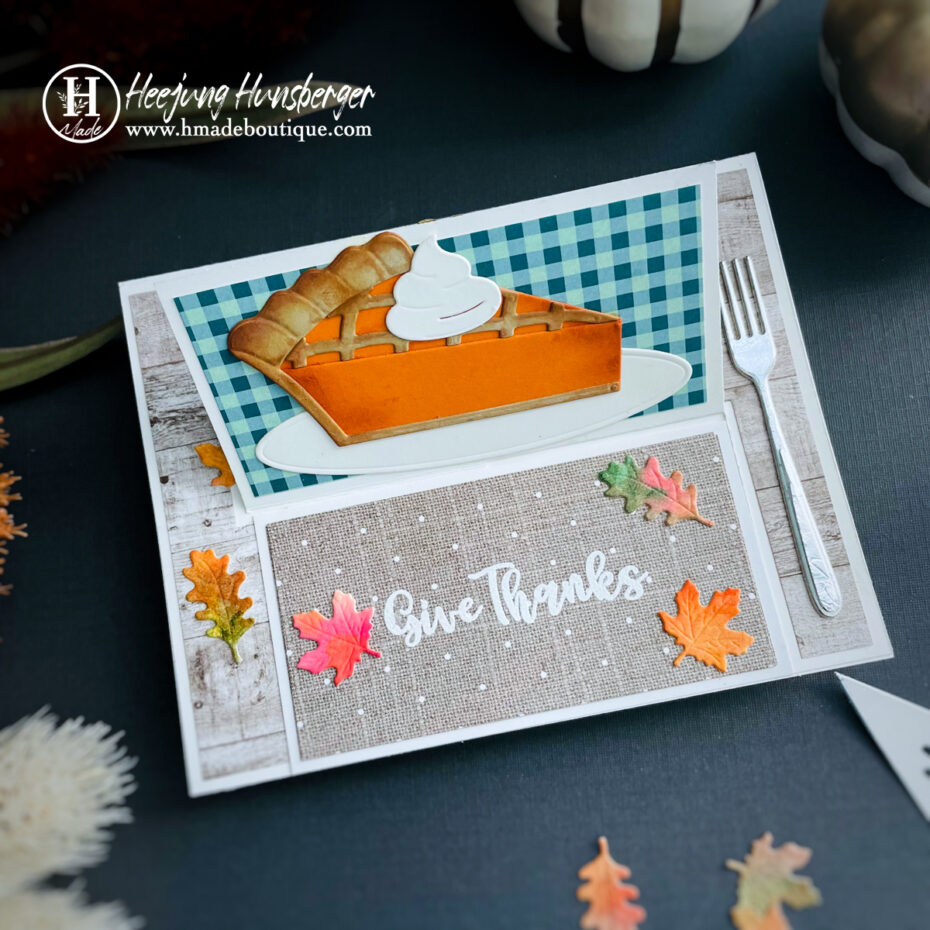 That's all today!
Hope you like this post!
Happy Holiday!
XOXO,
Heejung
Affiliate links apply at no extra cost to you. Thank you for your support!