DIY-Halloween Candy Box (No Specialty Die Needed)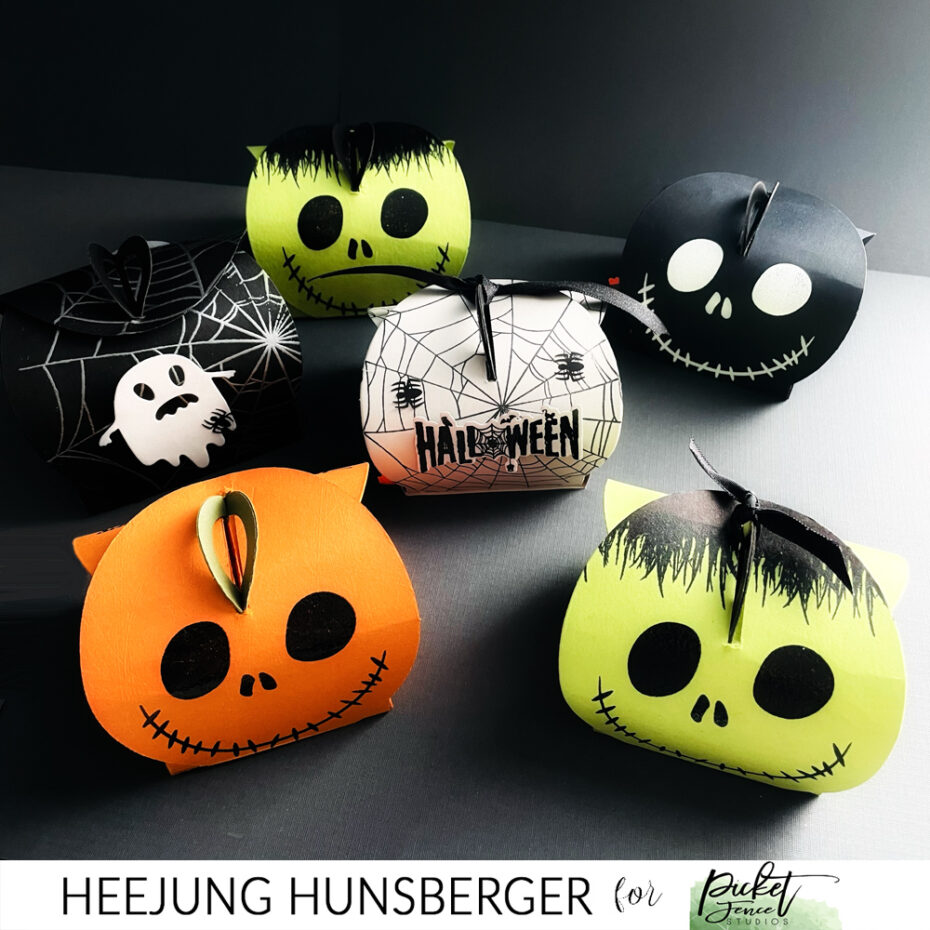 Hello Crafty Friends,
I can't believe it is already October it is only a couple of w will be Halloween day.
I'm not a huge fan of Halloween decorating houses, but I love to give out some candy to the Children at my church.
I want to share some ideas on how to make cute Halloween Candy boxes without expensive specialty box dies.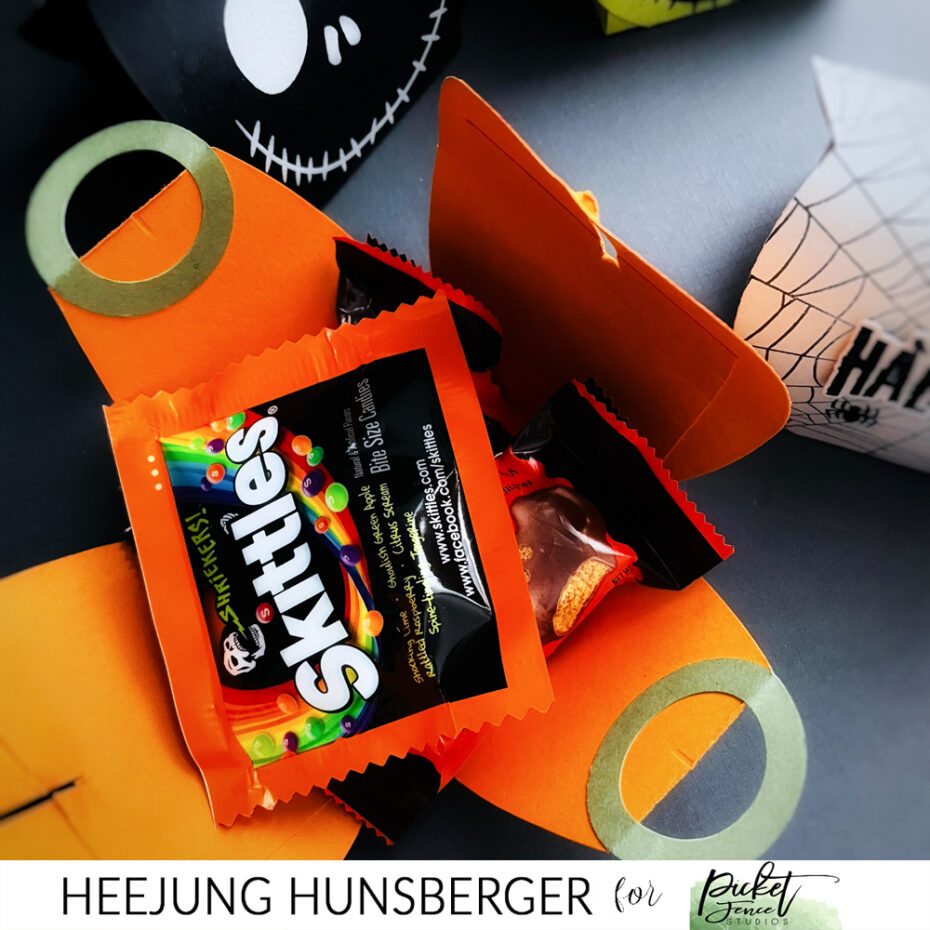 I didn't want to give too much candy to kids because some moms didn't want to too much candy for their kids. so I designed a box that can fit 3-4 candies.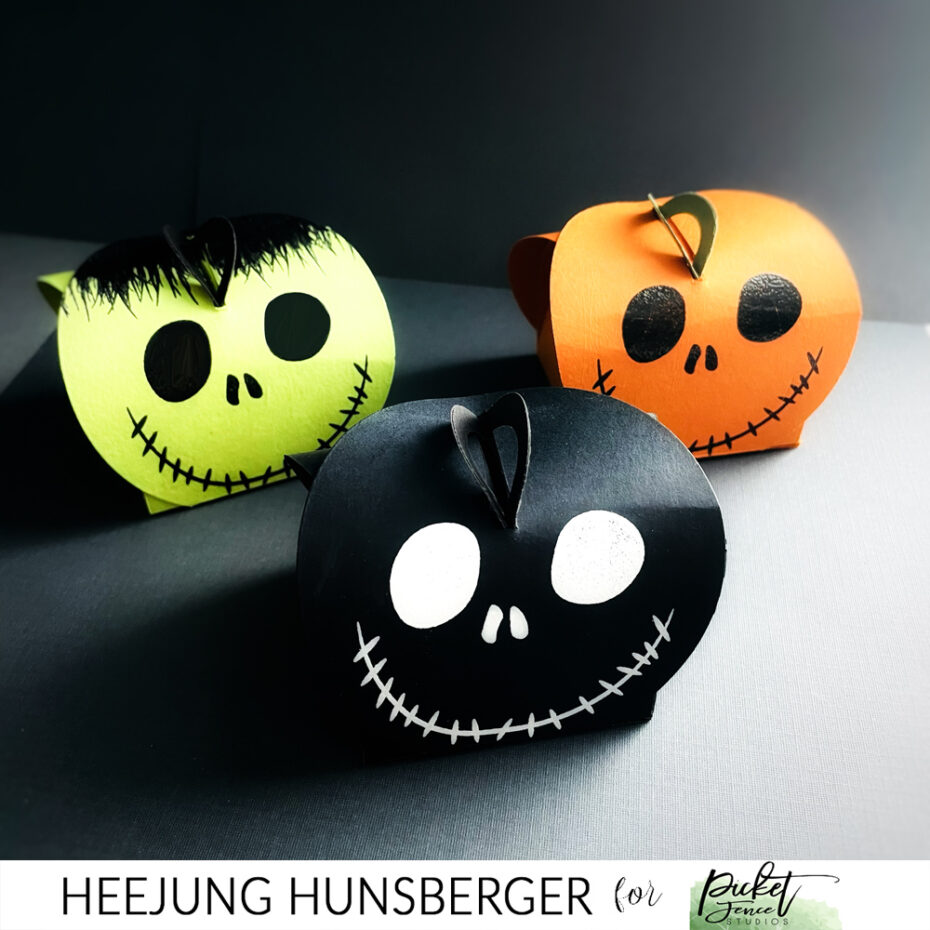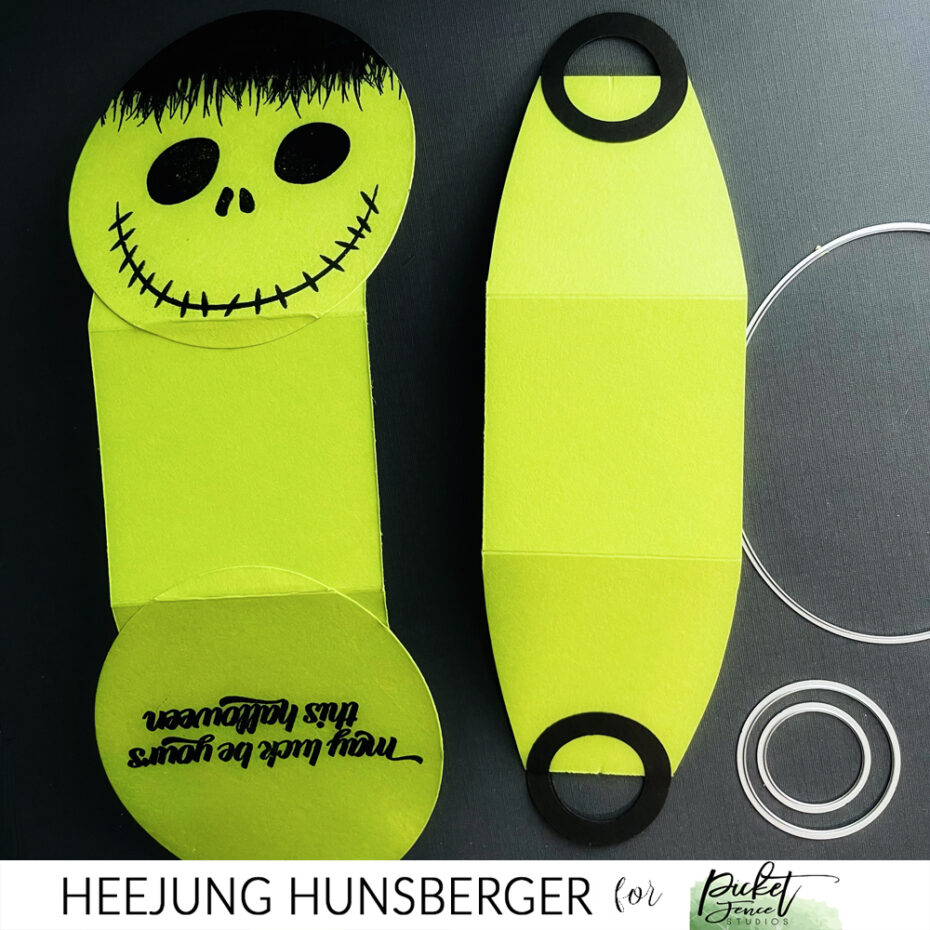 Card Stock ( 65 or 90 lb recommend)
2 1/2 x 7 1/2 inches rectangle 2 pieces (score 2 1/2 inches)
3 3/8 x 4 1/8 inches Oval 2 pieces
1 1/2 inches ring- 2 pieces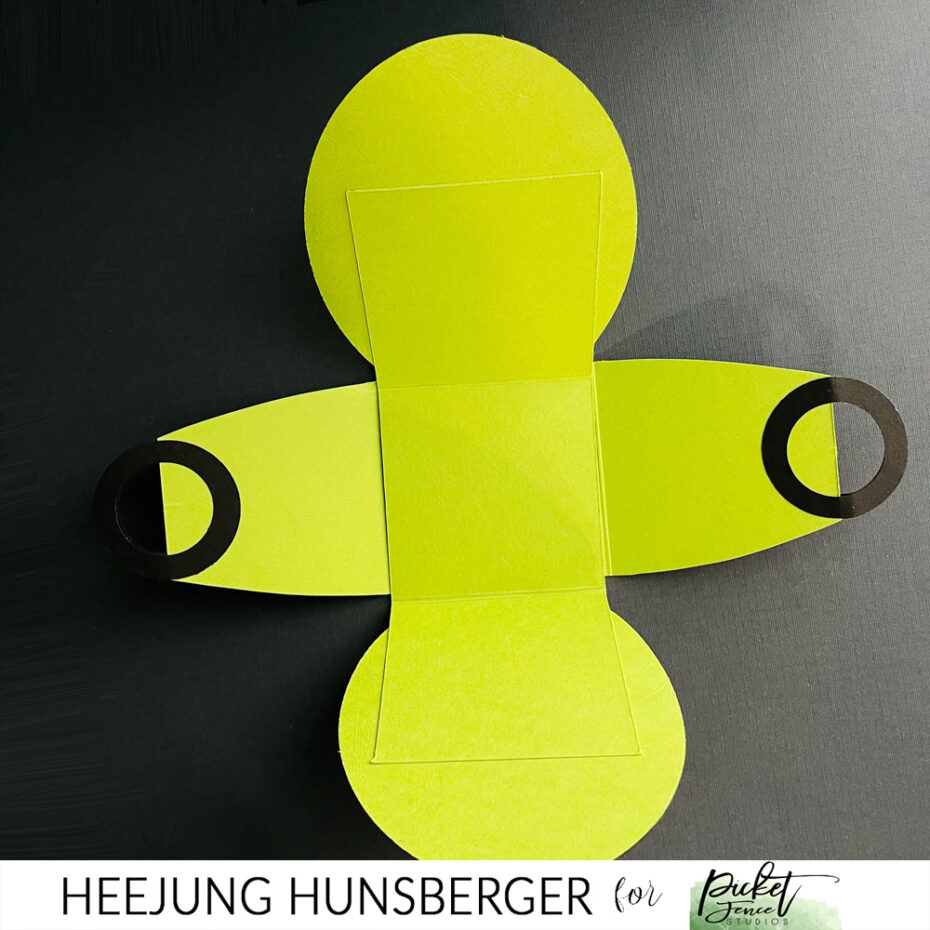 Glue two panels cross. and cut the slits ( 1 1/2 inches x 1/8 ) on the top of the faces.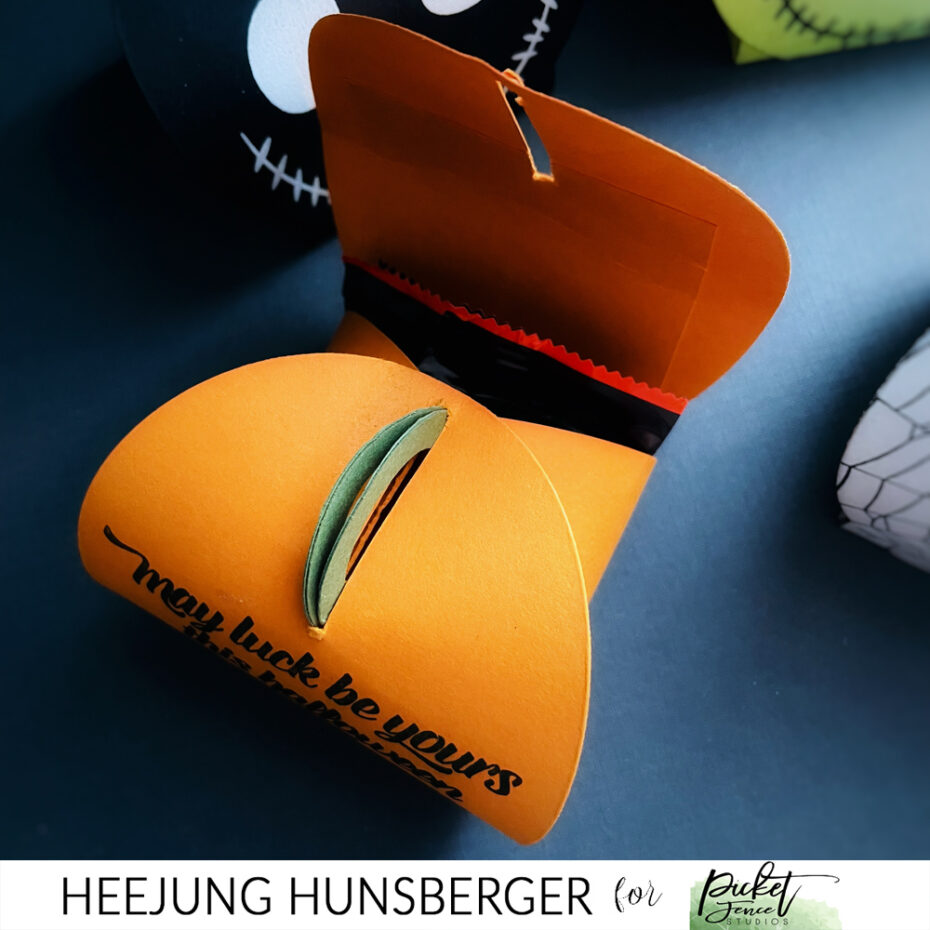 It is easy to make!
You can create any theme candy boxes with this format.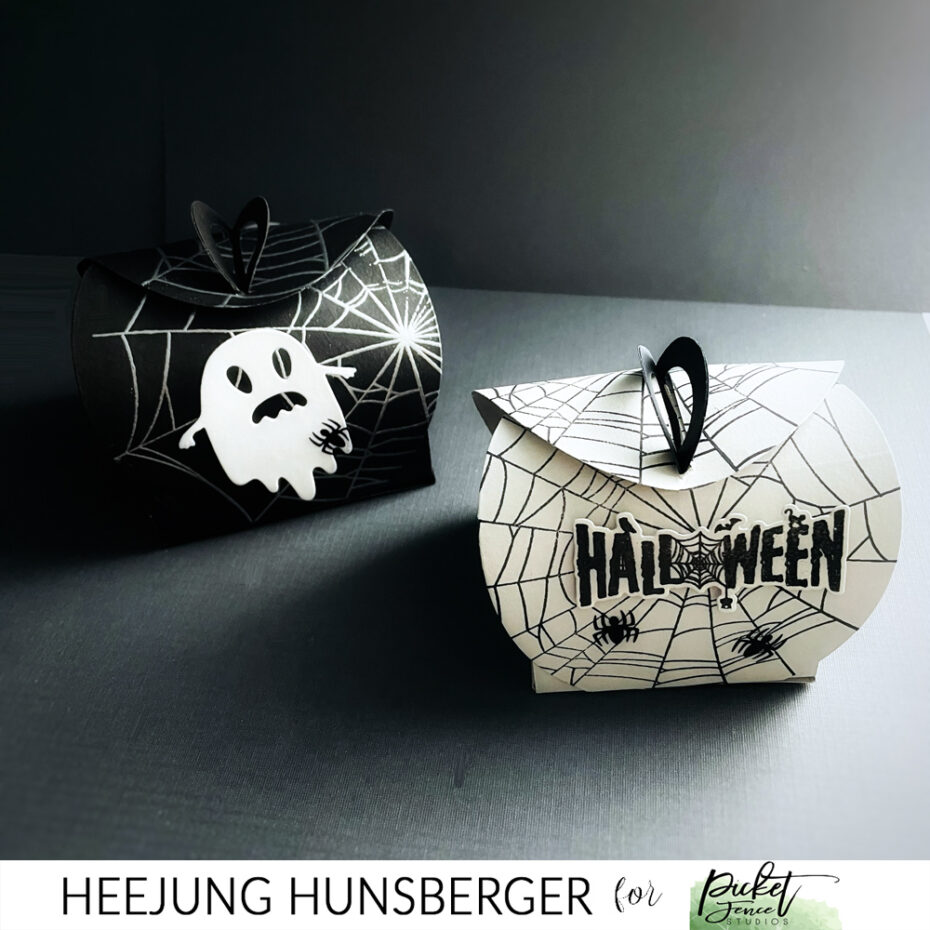 I made different designs of the box using the Caught in my Web background stamp.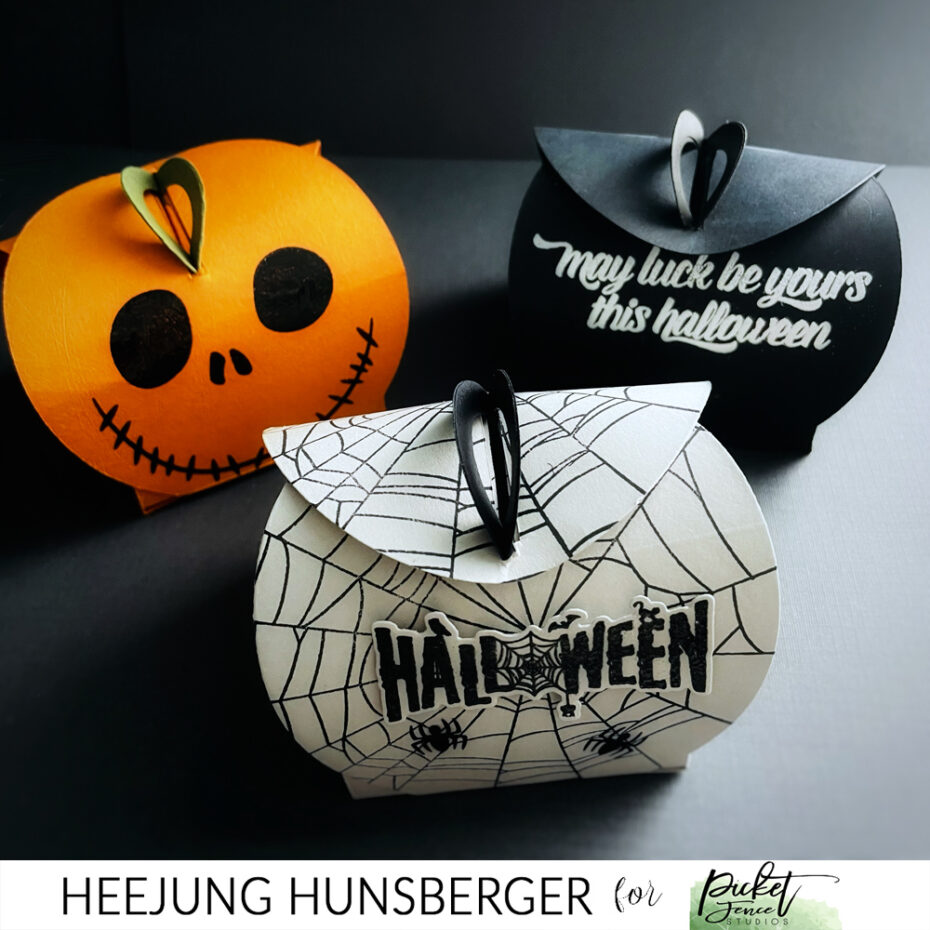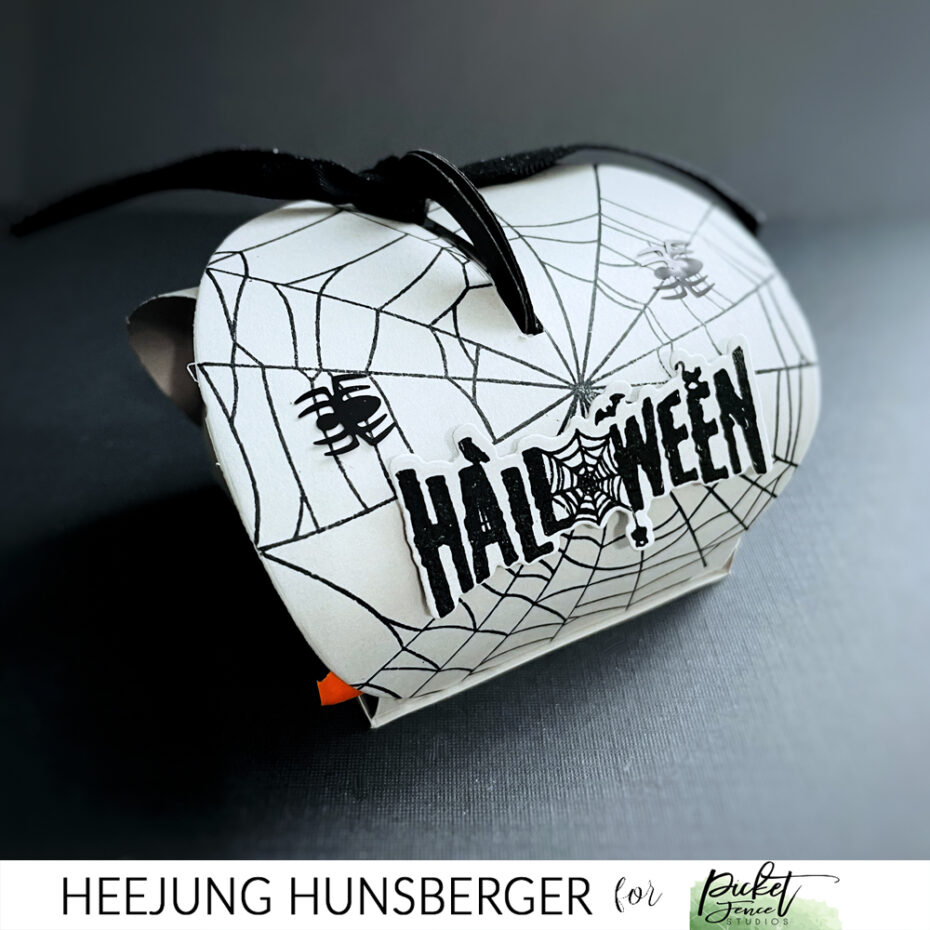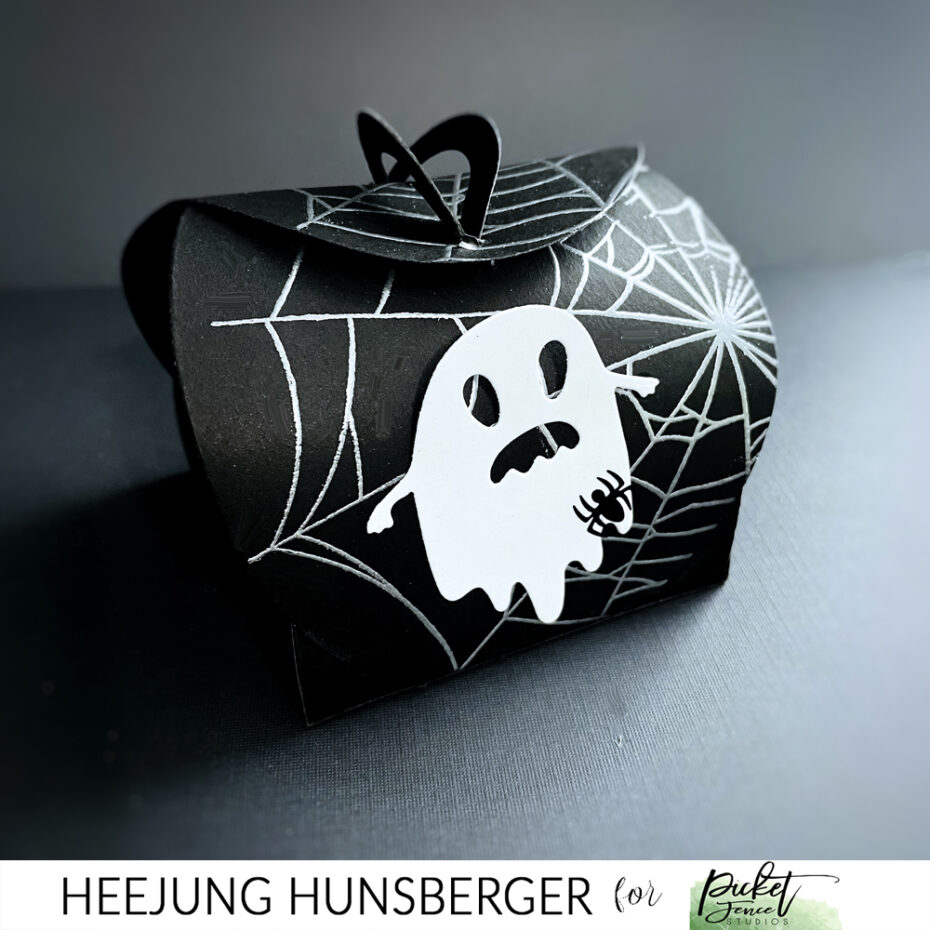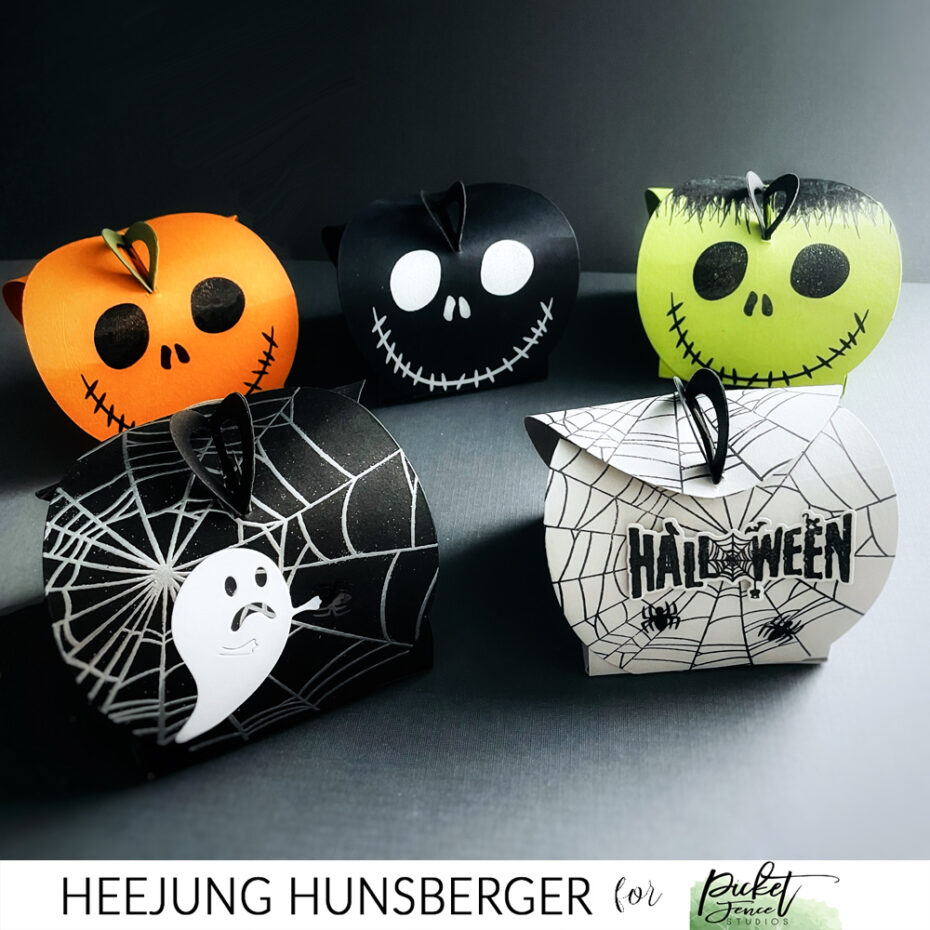 You can tell the size difference the left black ghost candy bag is bigger than the others.
 The size of the bigger version of the candy bag- is 3 x 9 inches
Tip: Please use thinner card stock for this, it is hard to band when closing the box.
      To keep the close, please use the ribbon to tie the handles.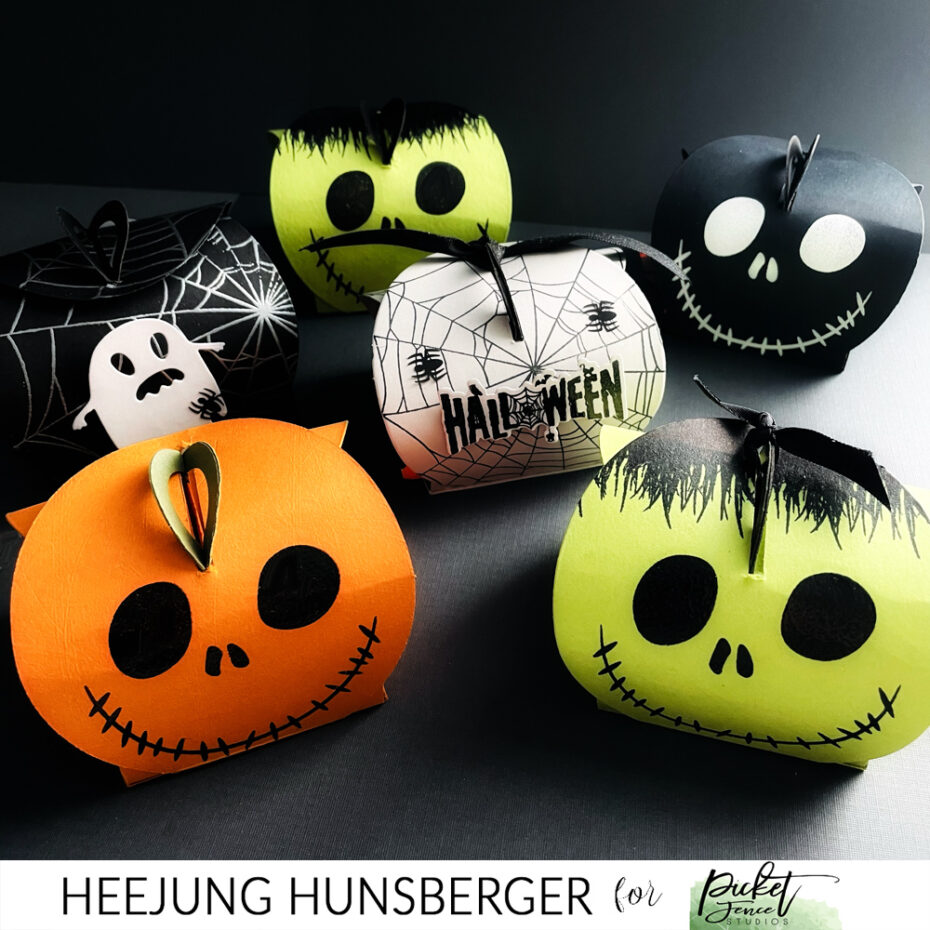 That is all today!
Hope you like my post!
Happy Stamping!
XOXO
Heejung