Mother's Day Card-Crafty Meraki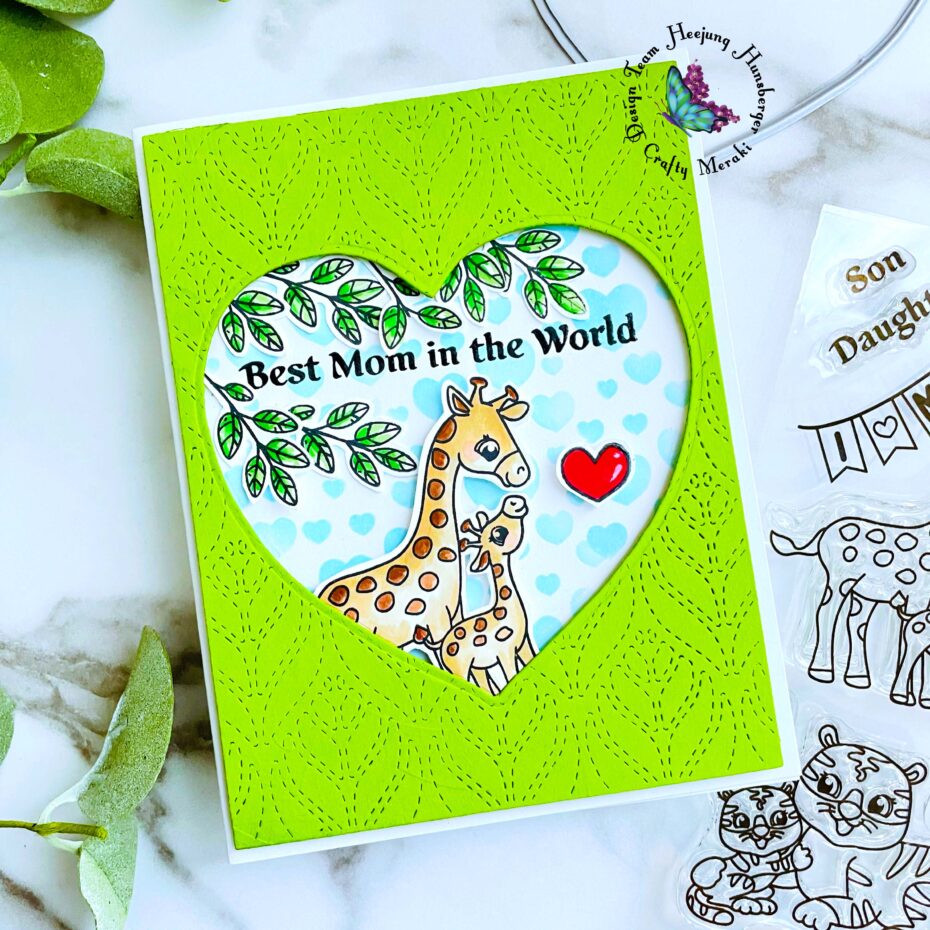 Hello!
Happy Mother's Day!
I just want to share this Mother's Day card I made in the last mins.
My mom is in Korea, I usually send the card to her 3 weeks in advance. but this year I missed it.
However, I'm planning to visit her soon, so, I can give her this card in person.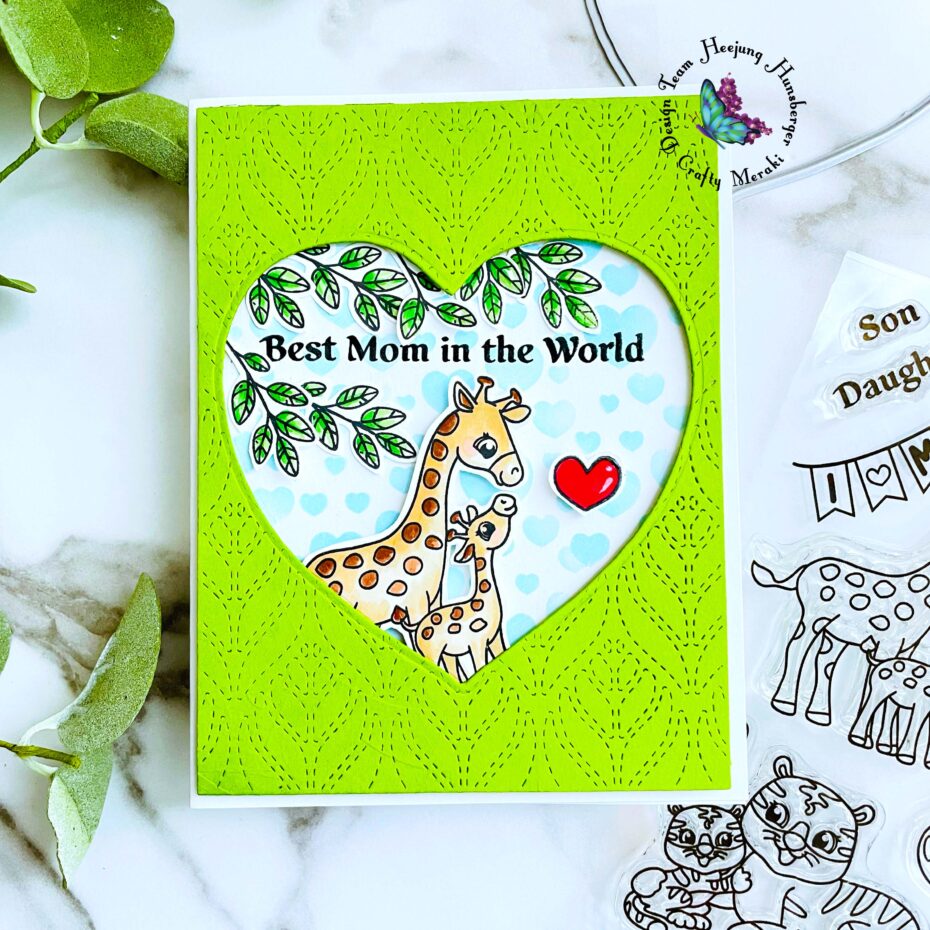 I used the Mama Bear Stamp set from Crafty Meraki. and Egg Hunt Stencil for the background.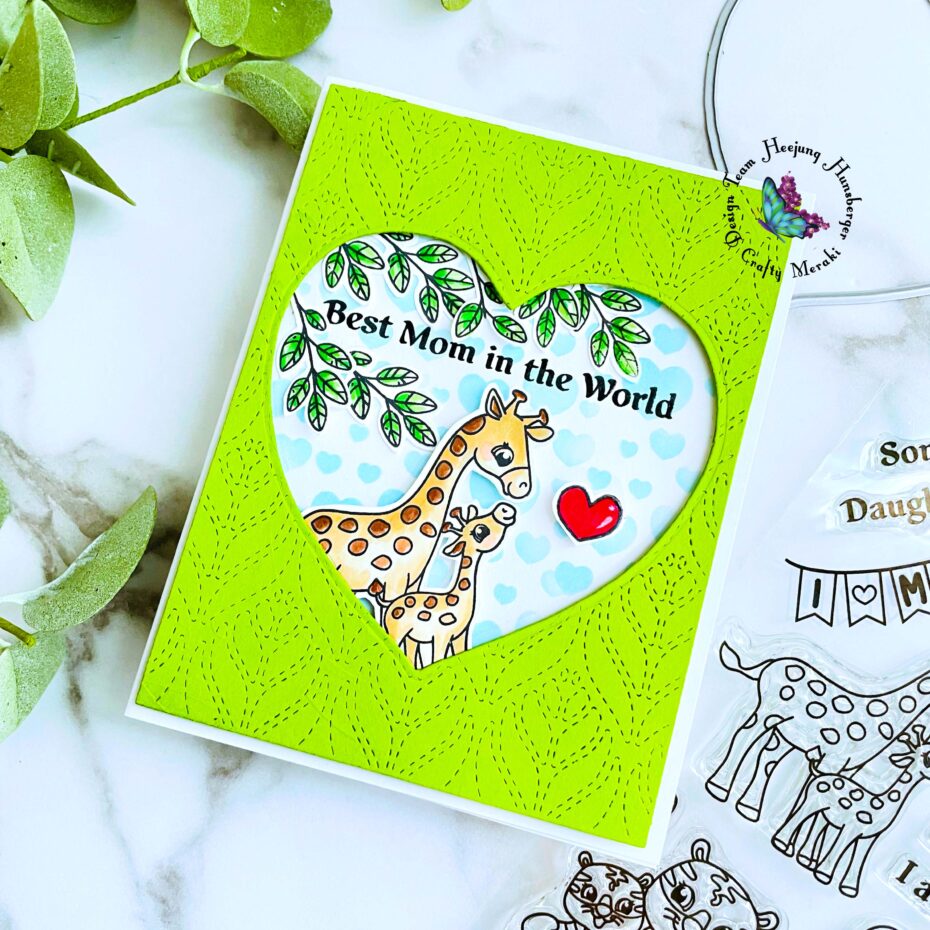 I used my favorite background die"Parisienne A2 die and a heart shape die.