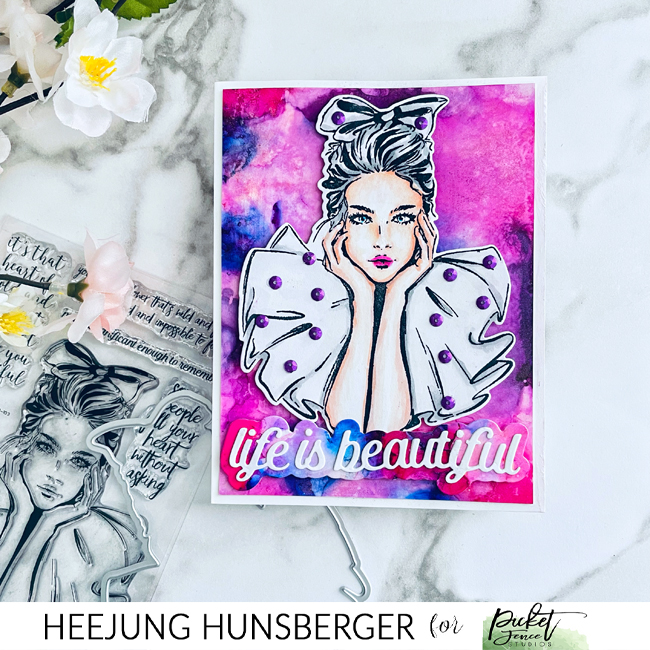 Hello friends,
I made this card last month, but I realized I didn't post it on my blog.
This card is very special for me because this is my first tried alcohol ink background card. If you didn't try the alcohol ink, please try it. you will love it.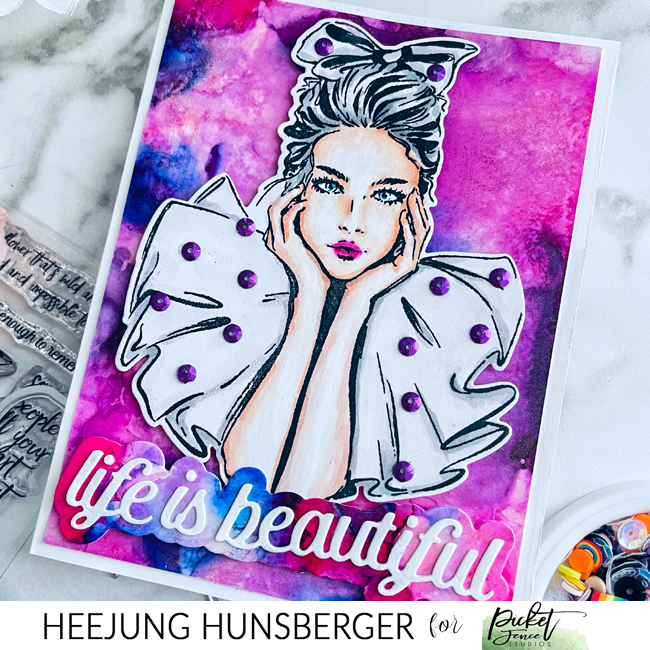 Of course, I didn't satisfy the result of the alcohol ink background. I need more practice to get better results for a future project.
I like to try new things for my projects.
Never get tired to learn new things.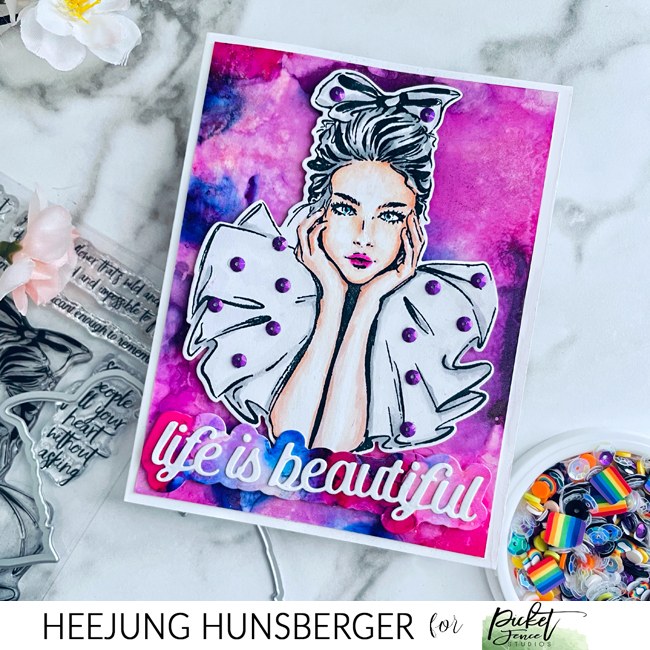 Because the background is colorful and luxurious, the stamp image is simply and lightly colored with Copic markers.
I finished with the purple color sequins on her dress to match the background.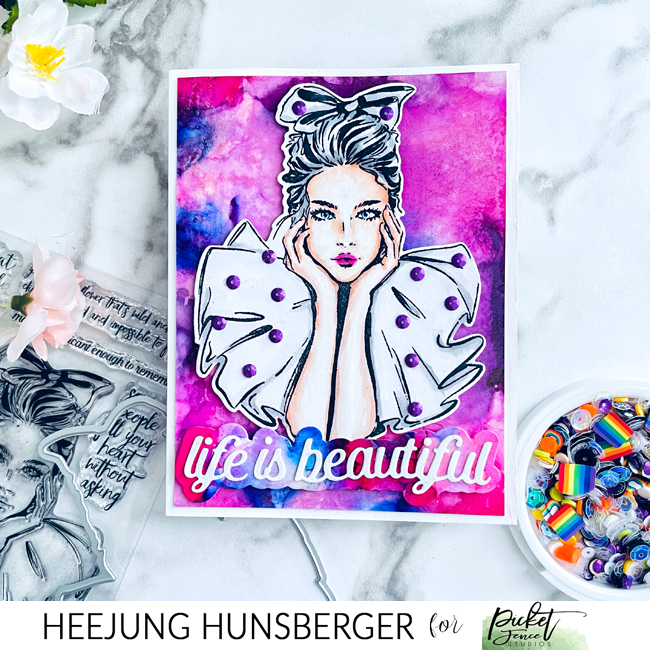 Thank you for stopping by!
Happy Stamping!