Cherry Blossom Shaker Card- Featuring Picket Fence Studios April New Release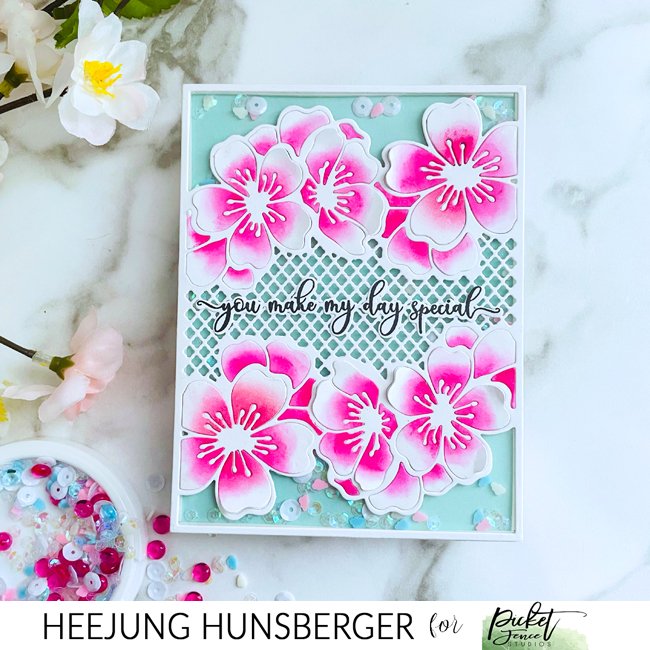 Hello friends,
I just joined the design team at Picket Fence Studios. Finally, I can share this April's new releases with you!
This shaker card is featuring the Cherry Blossom Cover Plates from Picket Fence Studios.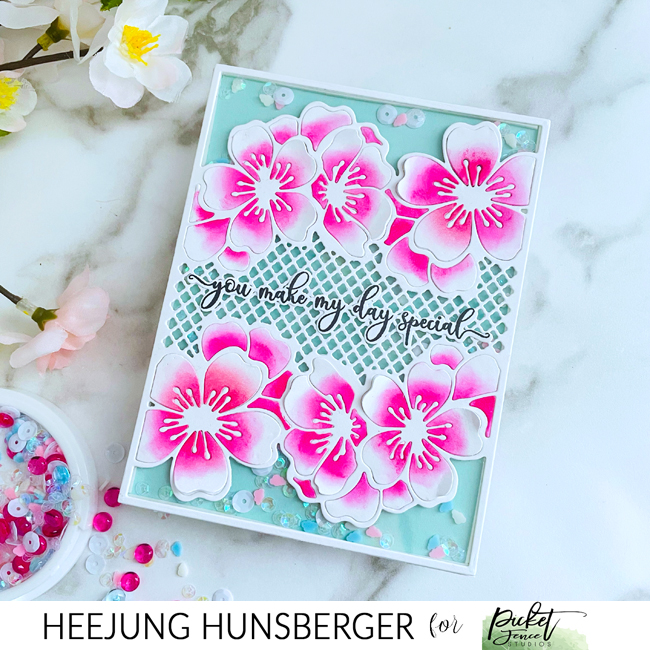 I die-cut on white card stock with the Cherry Blossom die and colored Sweet Petunia Pink ink (Ink 3) with the famous "Life-changing blending blush" from Picket Fence Studios.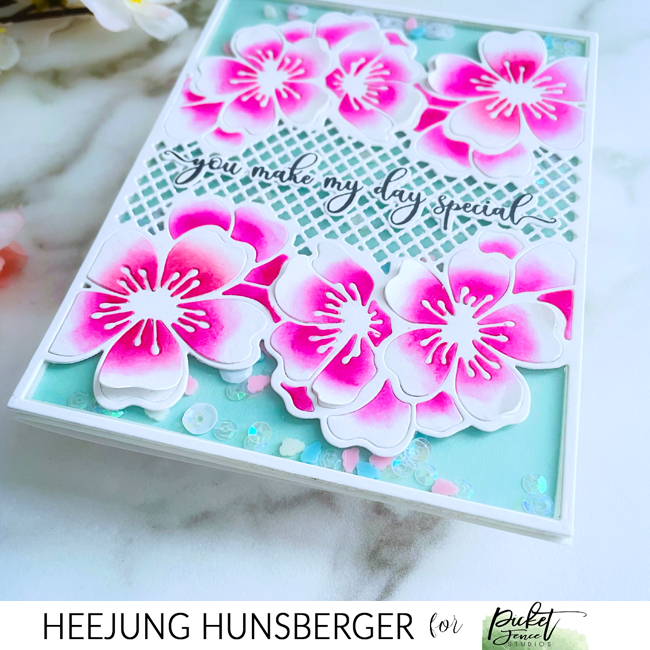 I added sequin mix (it calls On A Cloudy Day) to the shaker card. I love this color combination and the little shapes of the clouds.
Thank you for stopping by!
Have a wonderful day!