Unicorn Spinning Birthday Card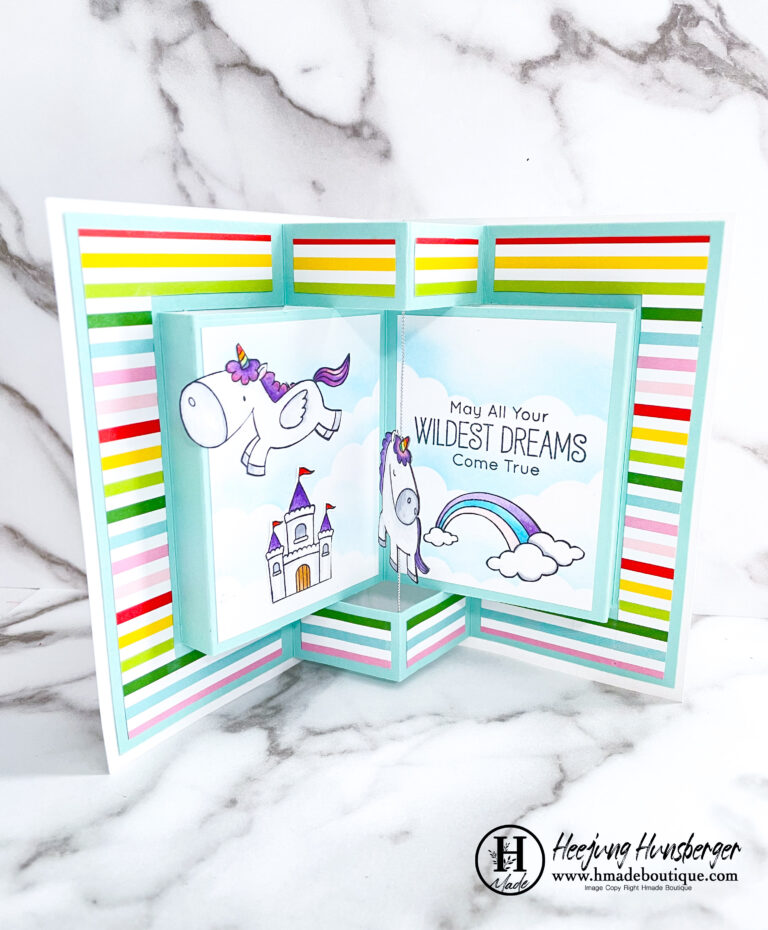 Hello,
I made a birthday card for my niece using the Magical Unicorns stamp set from MFT.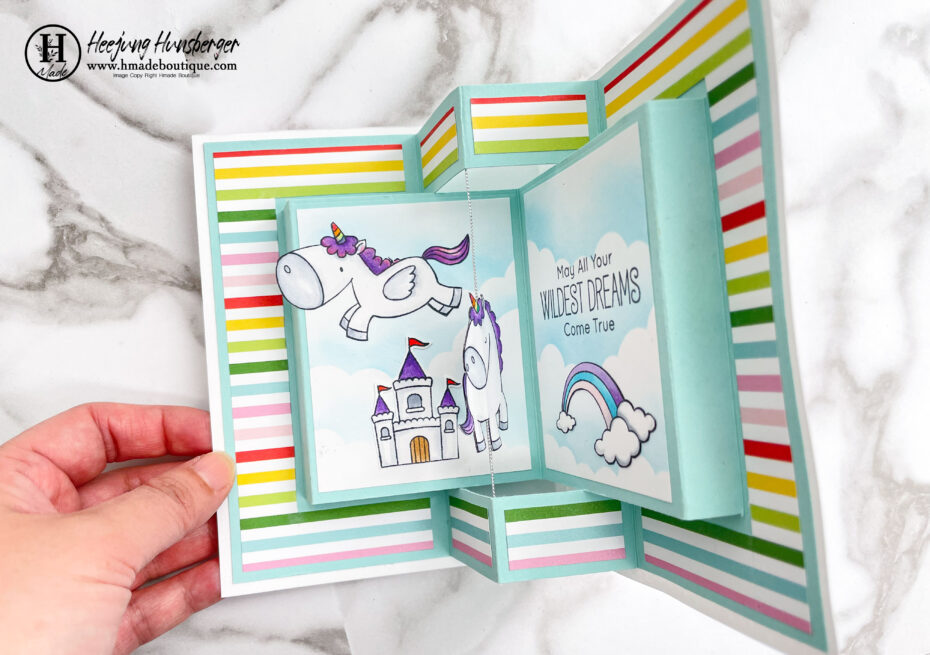 When opens it, one of the unicorns in the middle spins.
My niece loves unicorns so I didn't hesitate to buy the Magical Unicorns stamp set.
Finally, I made this card for her and she really loved it so much!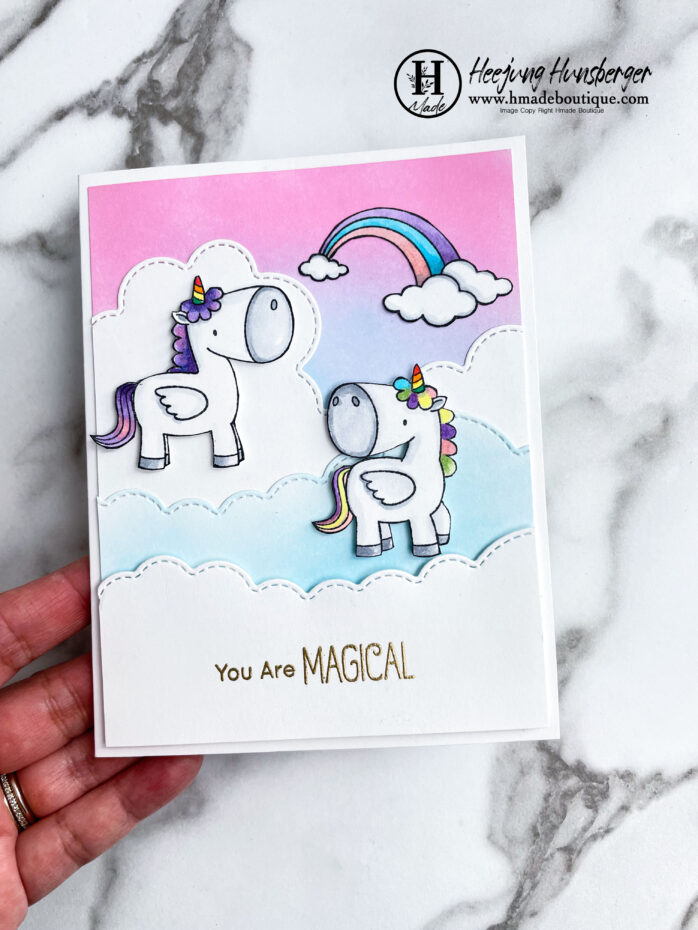 I never had a daughter so never thought I would buy this stamp set. I really enjoyed making this card.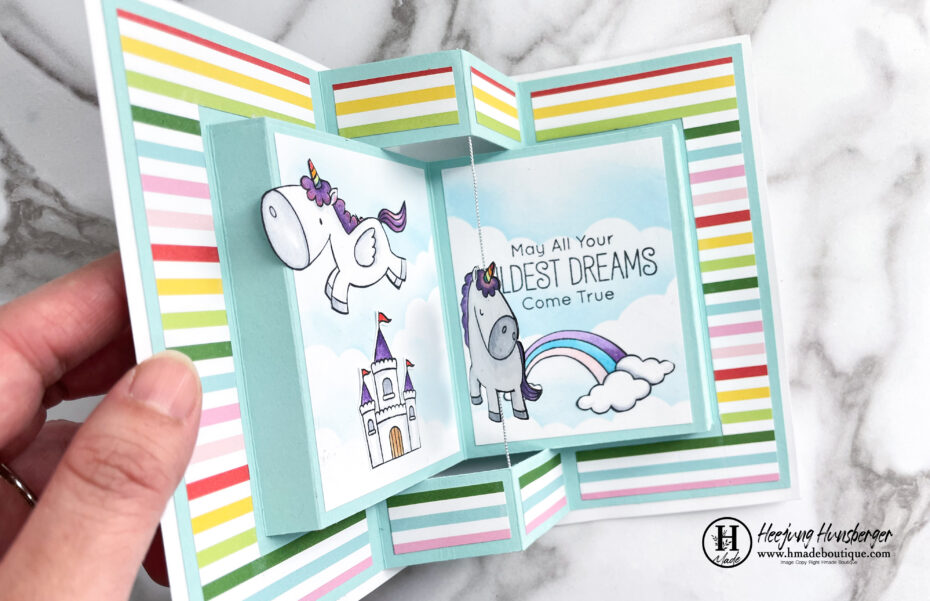 I was inspired by children's fairy tale books to make this card.
Unicorn Spinning Card Tutorial
If you want to know how to make this spinner card,  please link to the above video.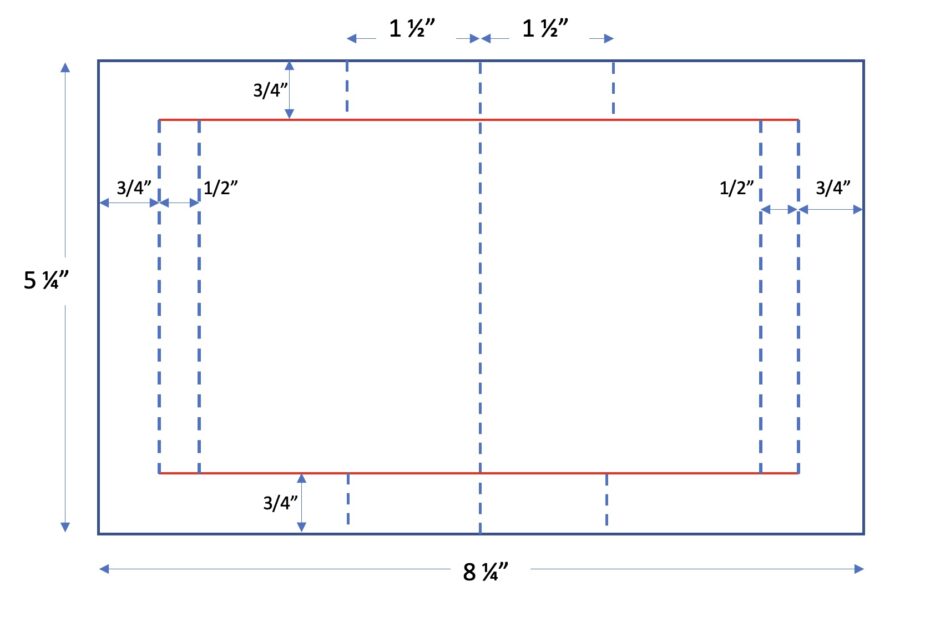 This is the diagram for the inside of the card.
Thank you for stopping by!