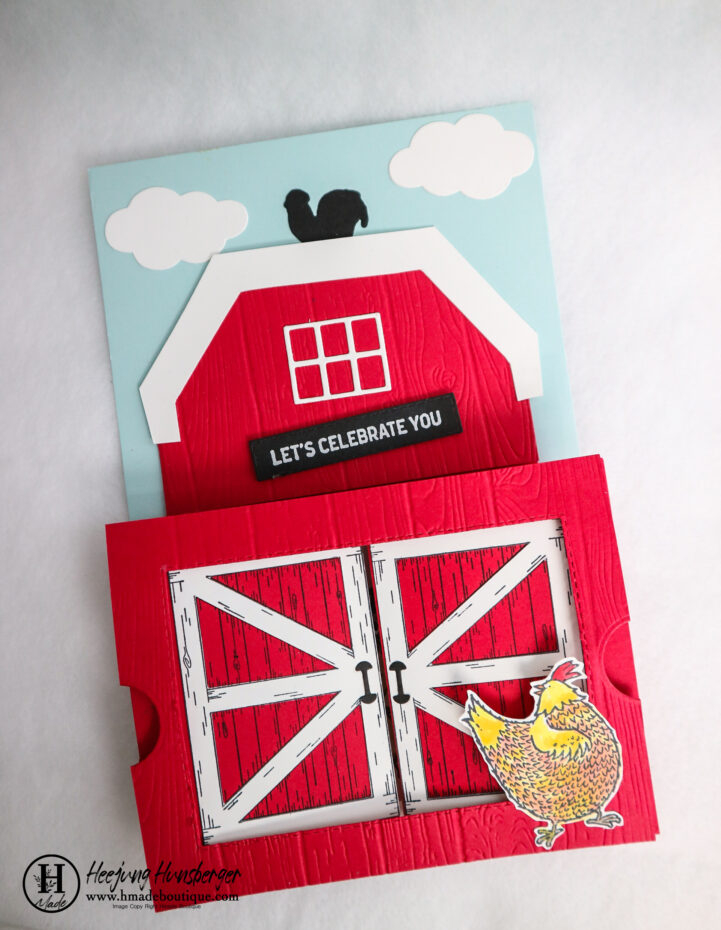 Hello,
I made this Barn pop-up theater card using the Darling donkeys set and Hey, Chick stamp set.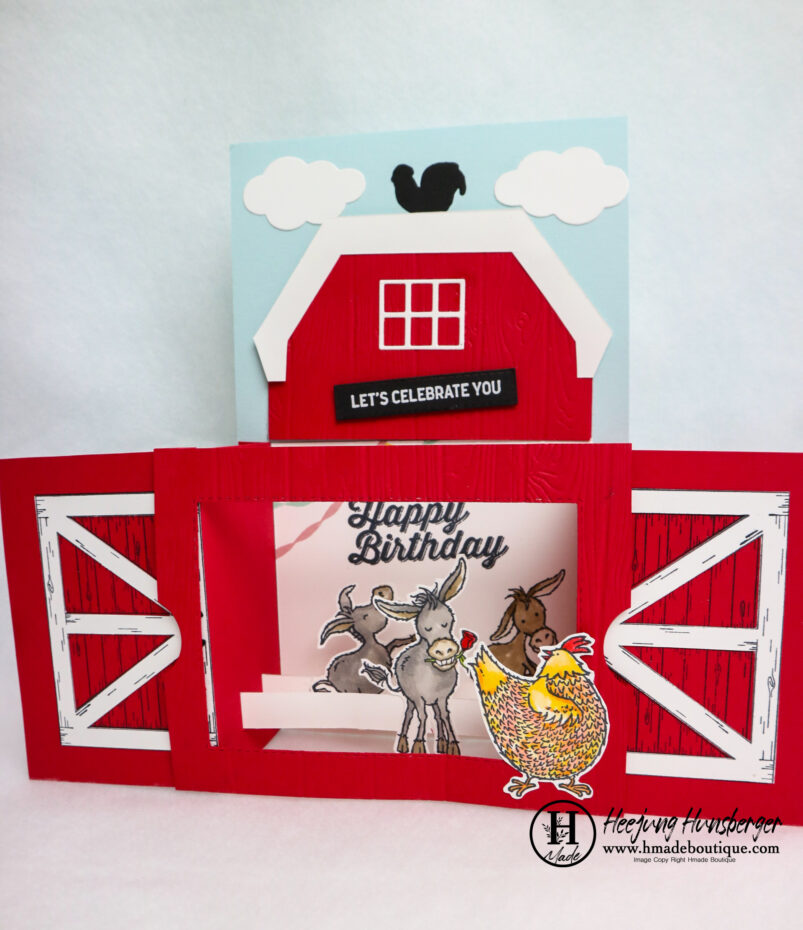 When open the Barn door, you can see the donkey's birthday party.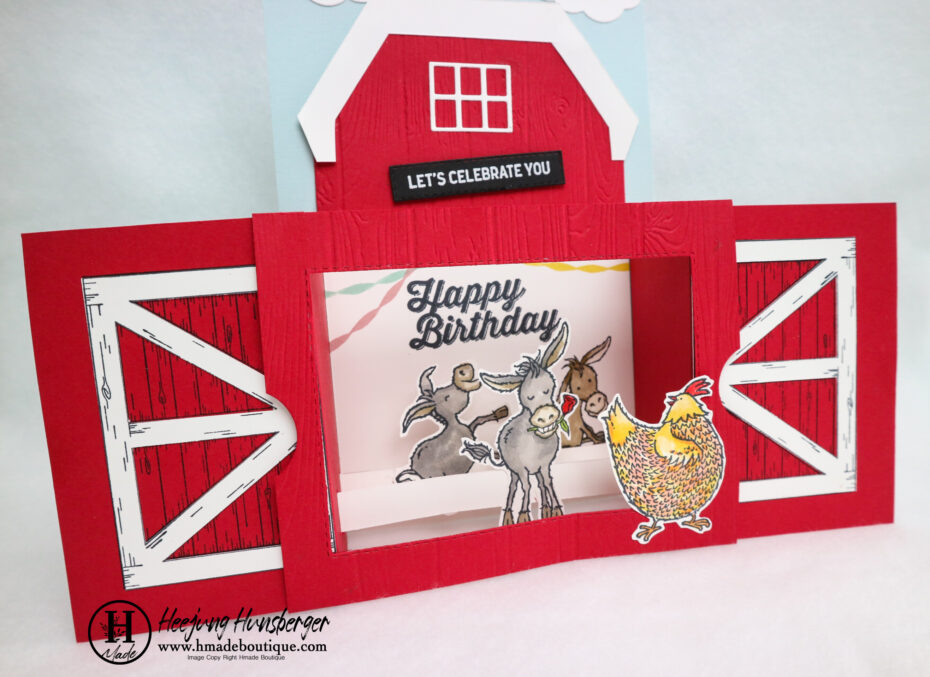 I used the Barn door stamp set and die set for the Barn.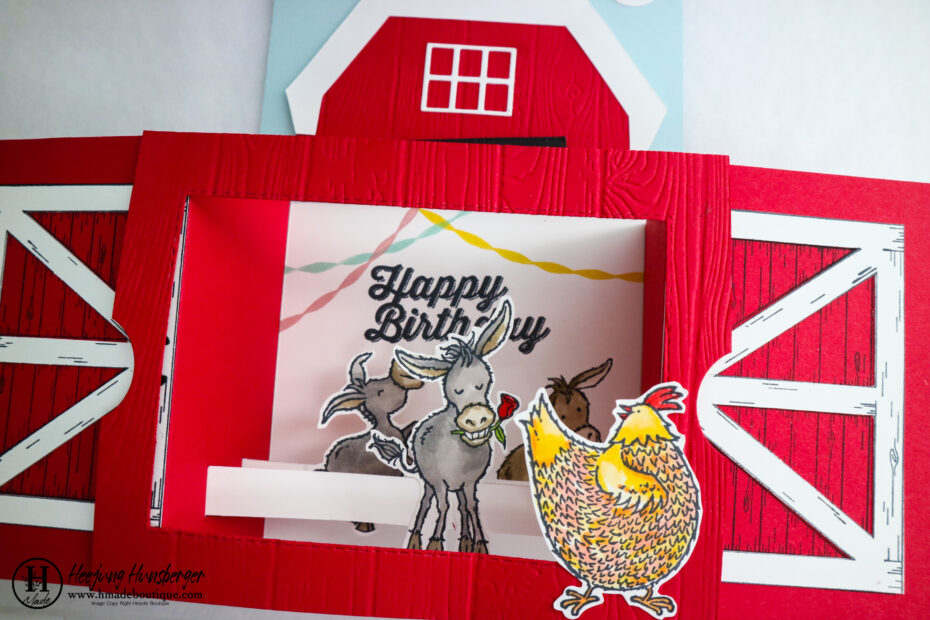 The Hey Chick stamp set was one of my favorite Sale a bration set. I think one of the stamps from the hey chick would be the perfect combination with donkeys.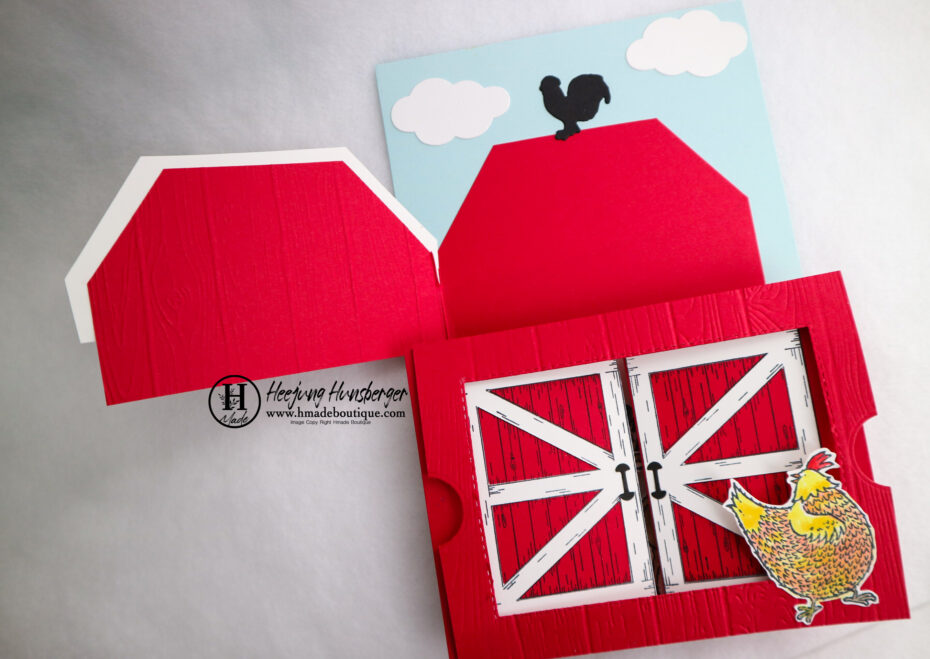 It was a shame that there was no room for personal messages on the regular theater card, so I made a separate space for messages this time.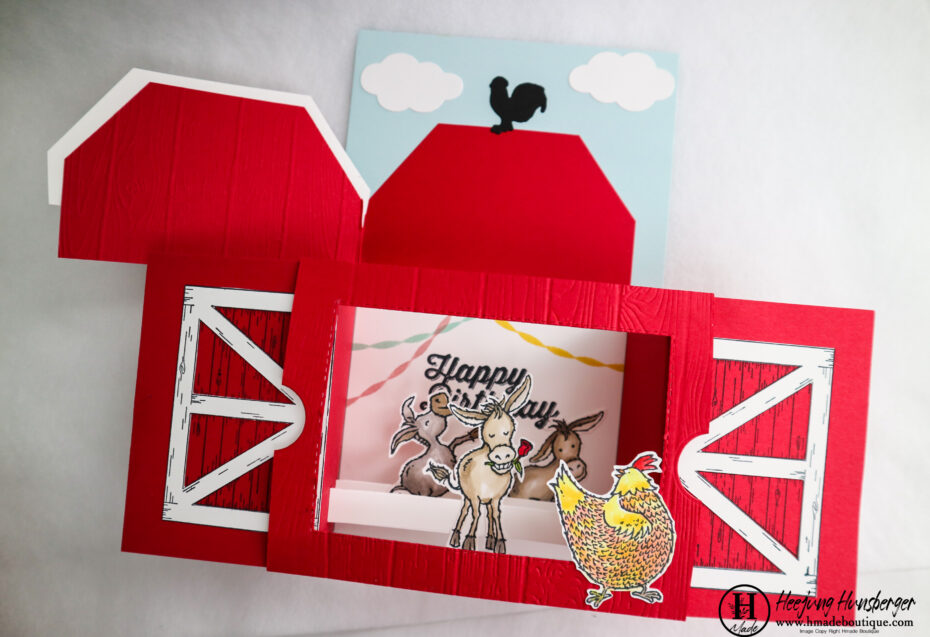 The roof part of the barn makes the card more complete and unique.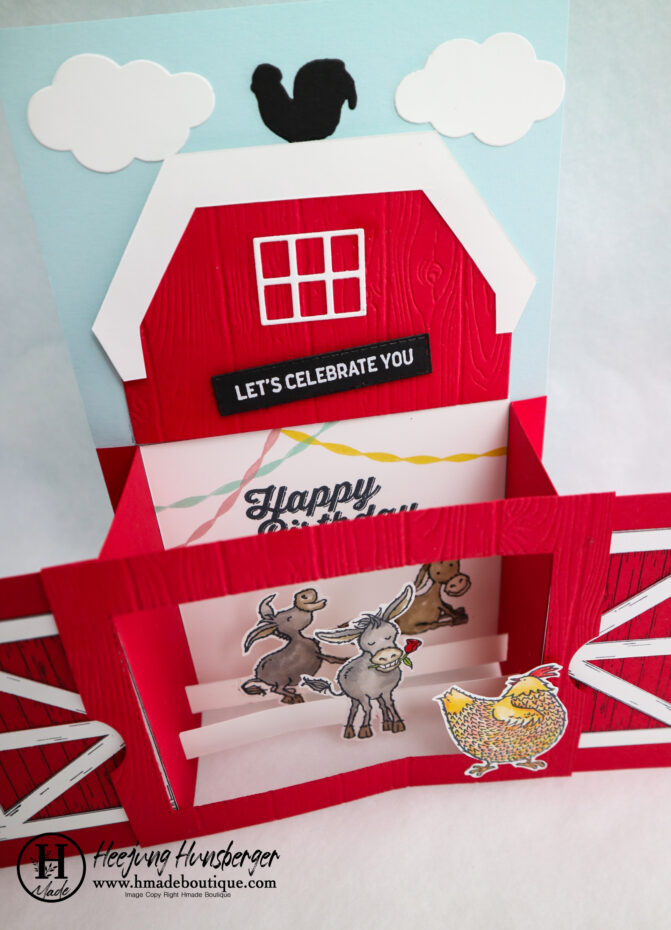 I love the theater card for the birthday card. 
if you want to know how to make the this cute Barn pop up theater card, you can find it the below links.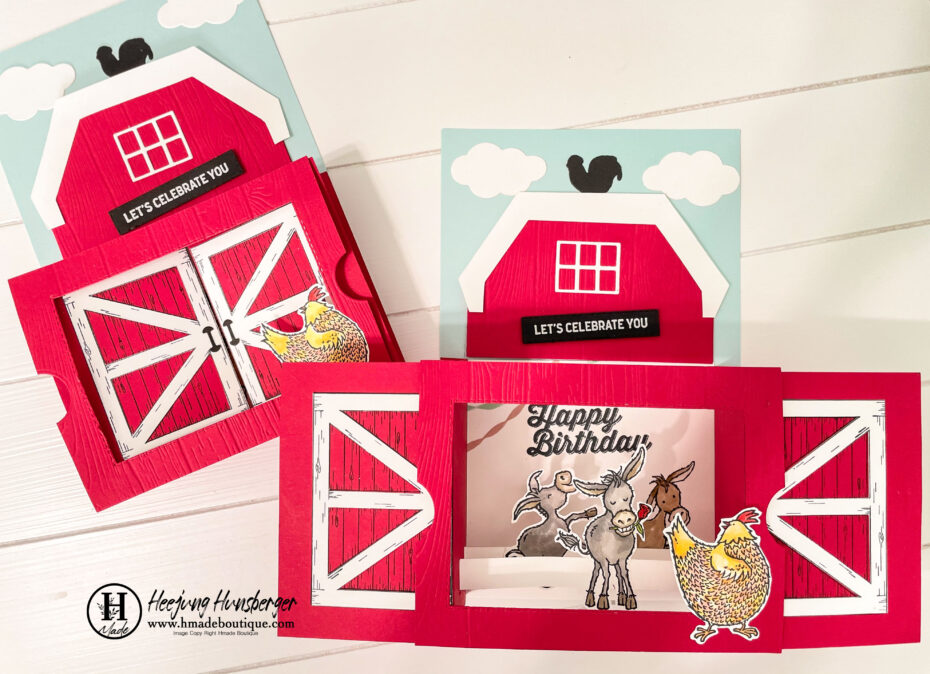 Thank you for stopping by!
Happy stamping!