Blueberry Basket Slider Card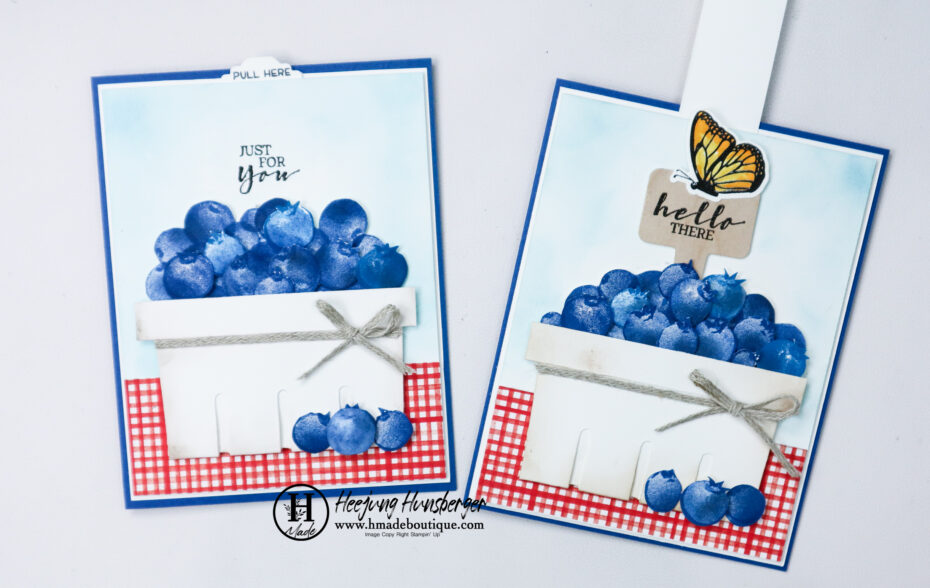 Hello,
I made these cute Blueberry Basket Cards using the Blueberry Blessings Stamp set ( 2021 SU's Sale a Bration Free Set)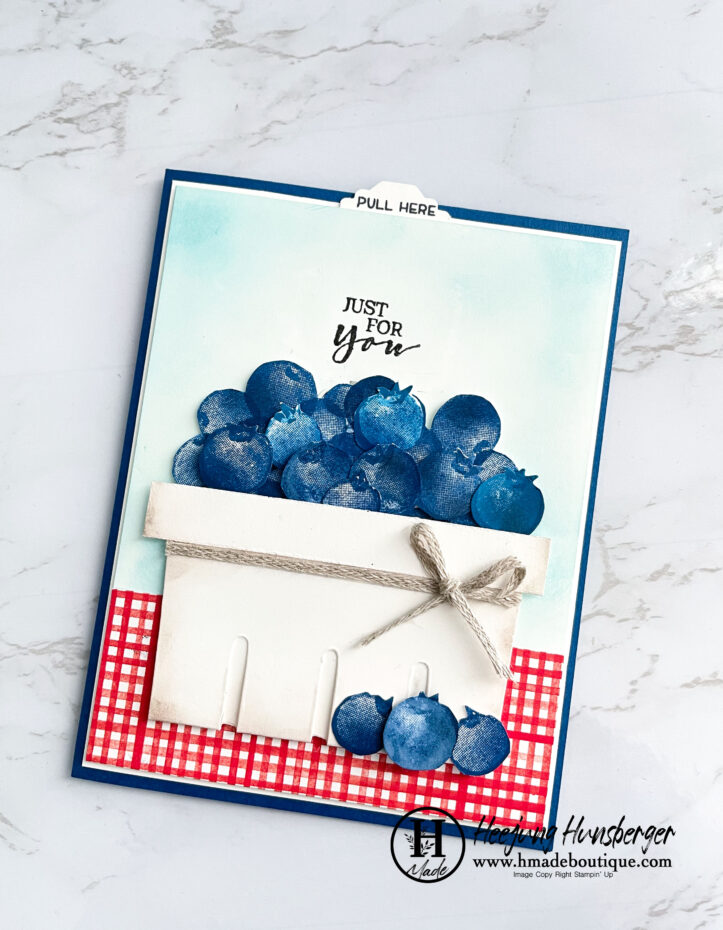 I have a ceramic container just like this basket on the card.
Since I love all the berries, I have to get this Berry Blessings Stamp set.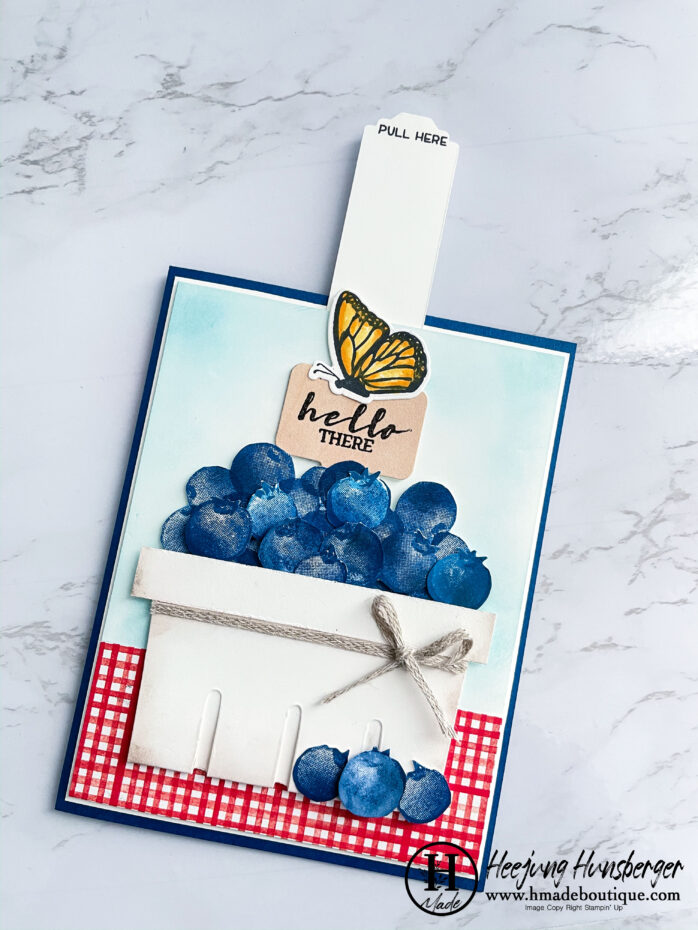 When you pull the sign on top of the card, the Hello message and butterfly appeared.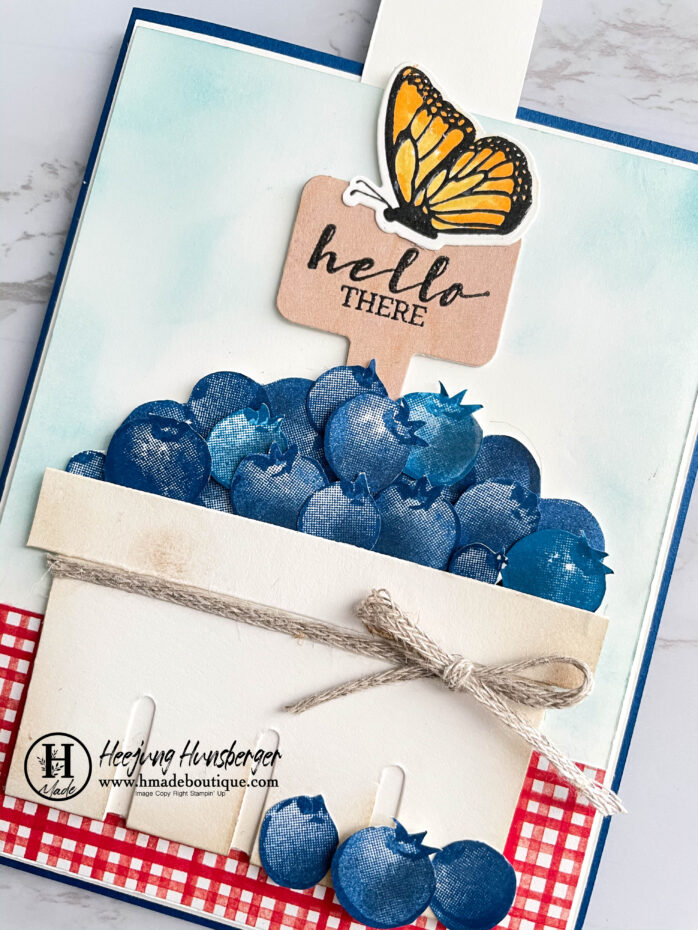 I used the berry basket Bigz die for the basket.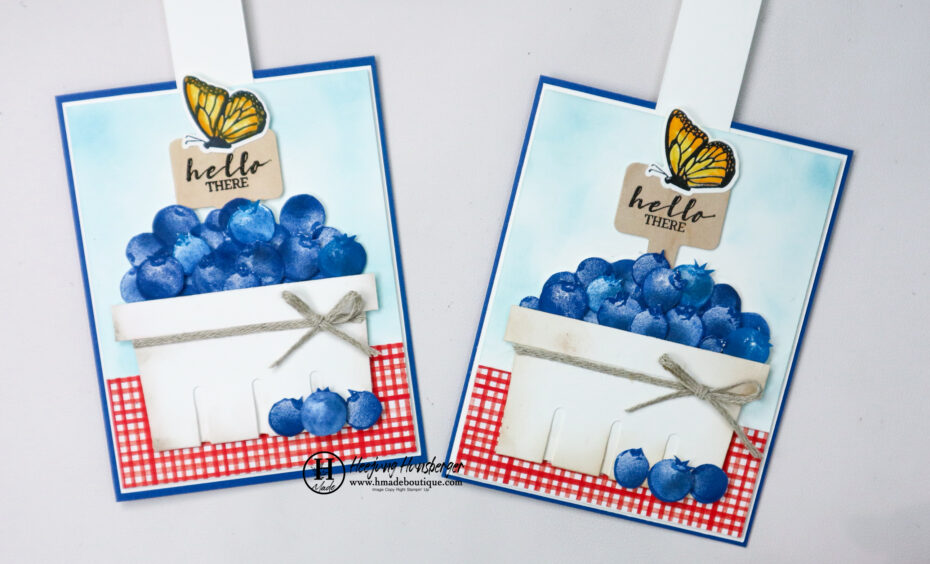 I love the Berry Blessings Stamp set. I used the only blueberry this time, I can't wait to make a card using the Blackberry stamp for the Berry Blessing stamp set.
If you want to know how to make this Slider card, please check the video above.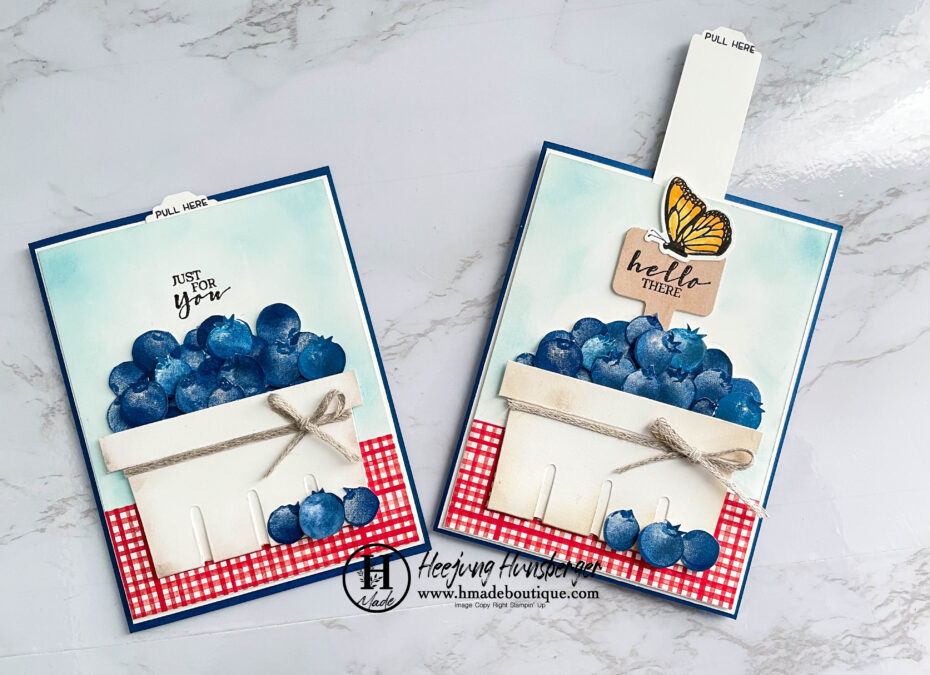 Thank you for stopping by!
Happy Stamping!