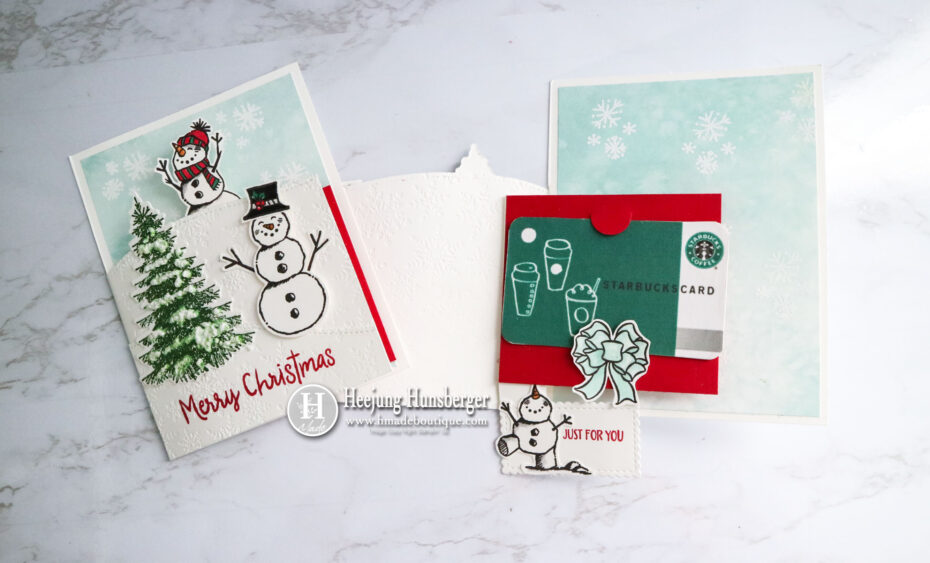 Hello,
I want to share this cute pop N swap gift card holder with you today.
If you have a pop N swap mechanism die cut, it would be much easier to make this kind of card. But I don't have any special die cut, I had to figure out to make mechanism by myself.
After many attempts, I was able to make the mechanism into size.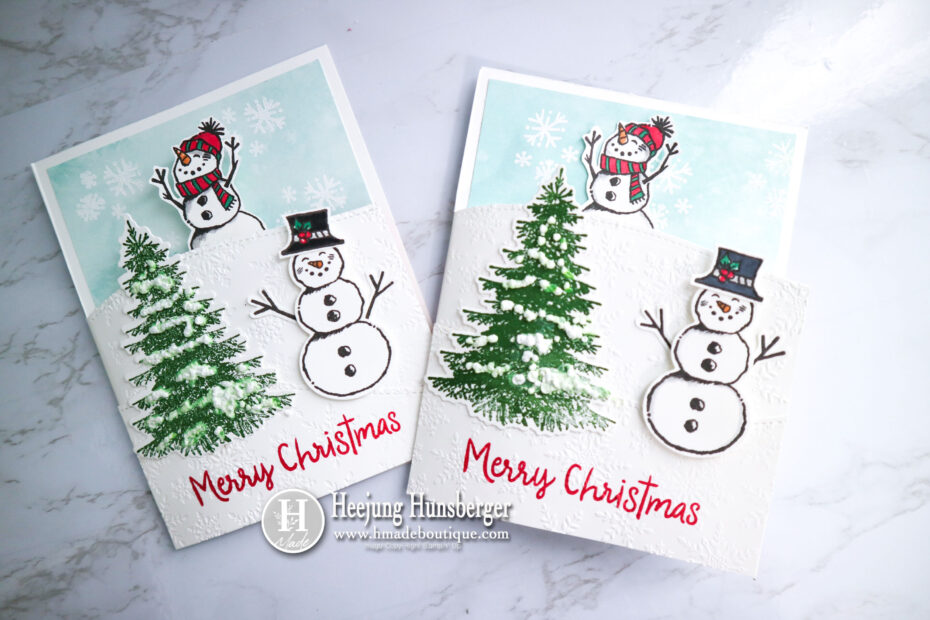 The card looks like a normal Christmas card.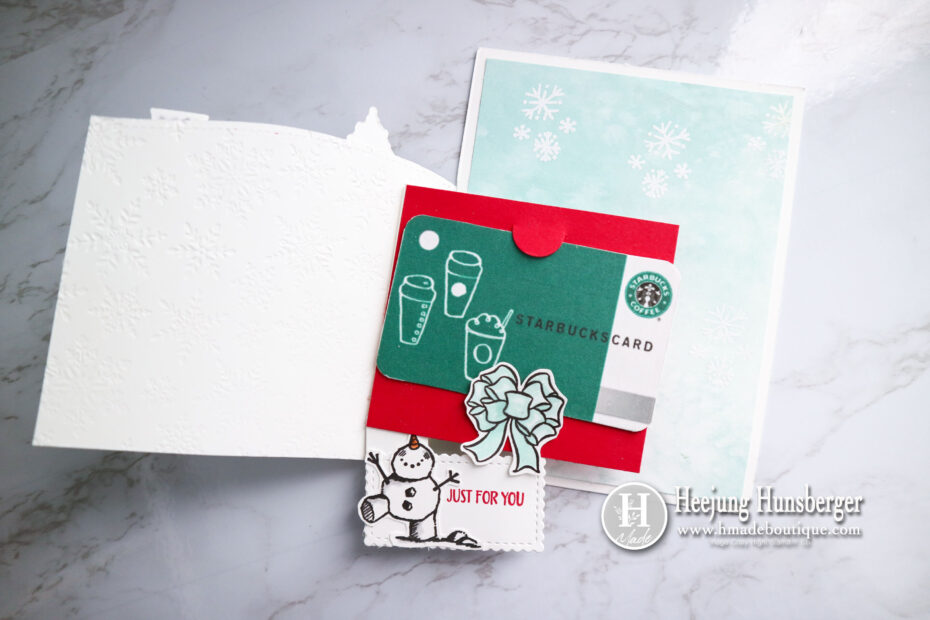 When you open the card, the snowman disappears, and another snowman appears.
To put the gift card in, I didn't have a real gift card, so I printed it out in the correct size instead.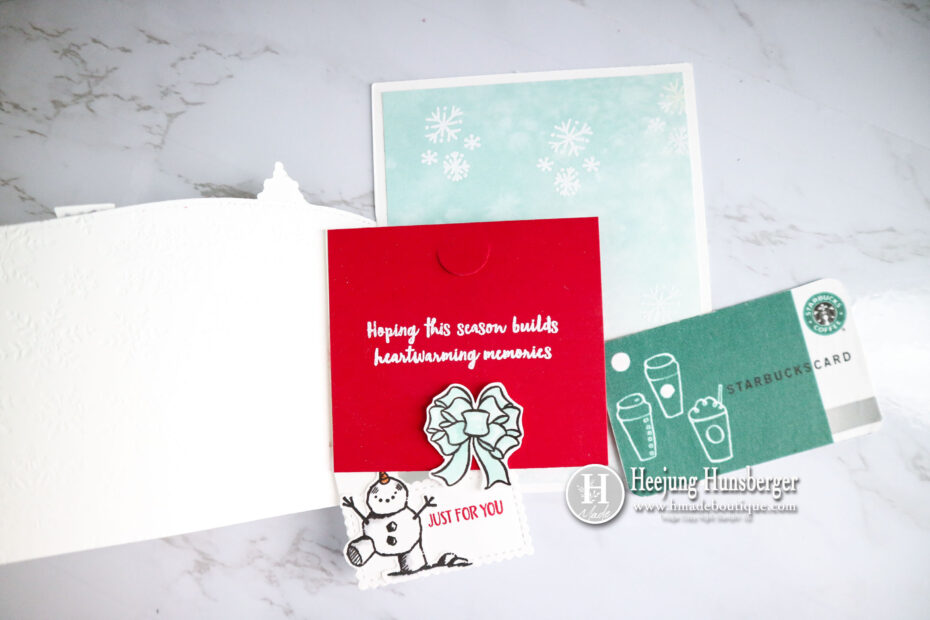 If you take out the gift card, you can see the Christmas message below it.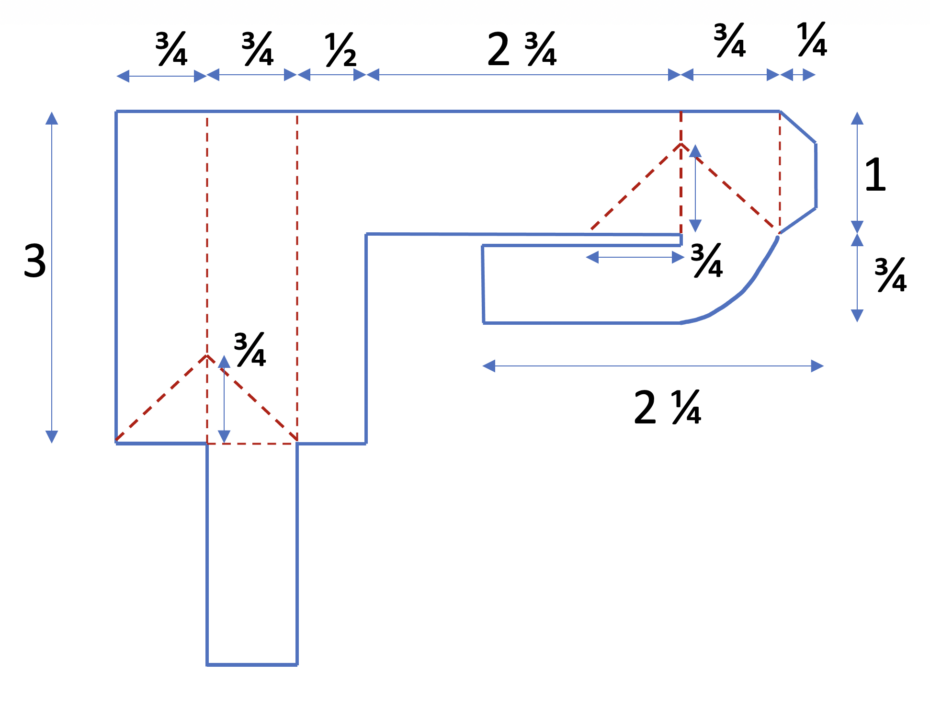 This is the measurement of mechanism for this card.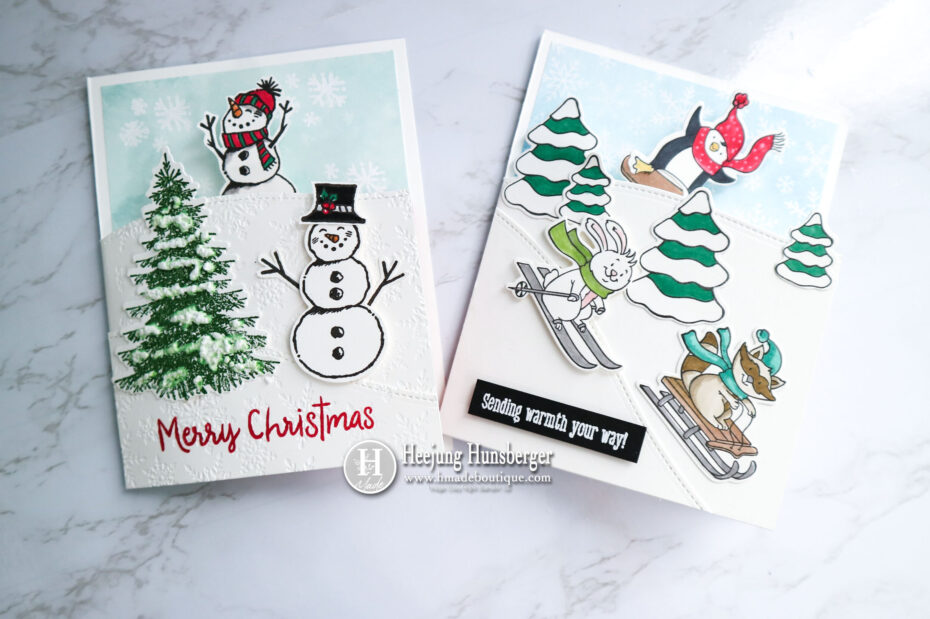 I made another card holder using Freezin' fun stamp set.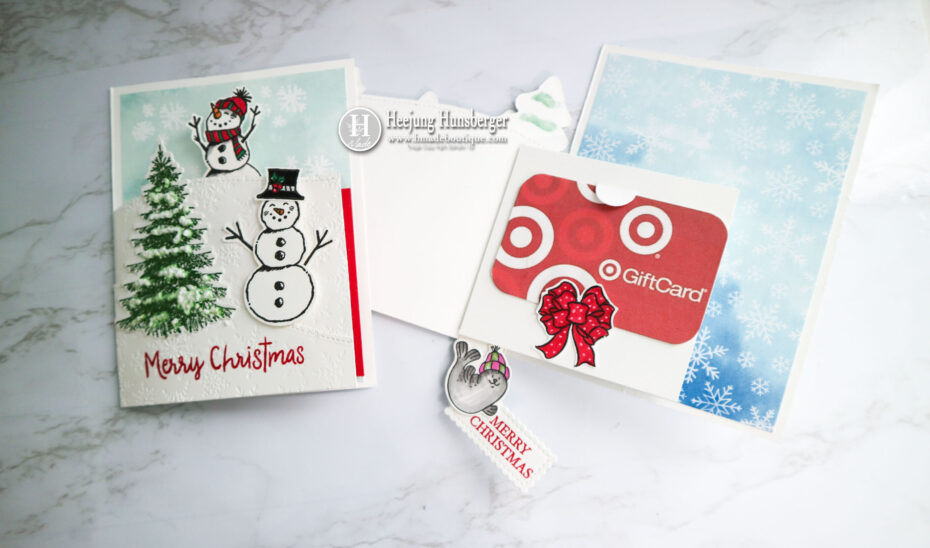 You can make this style of card holder or card using the various stamps you have.
My tutorial video has many more details for this card holder. Please visit my youtube channel.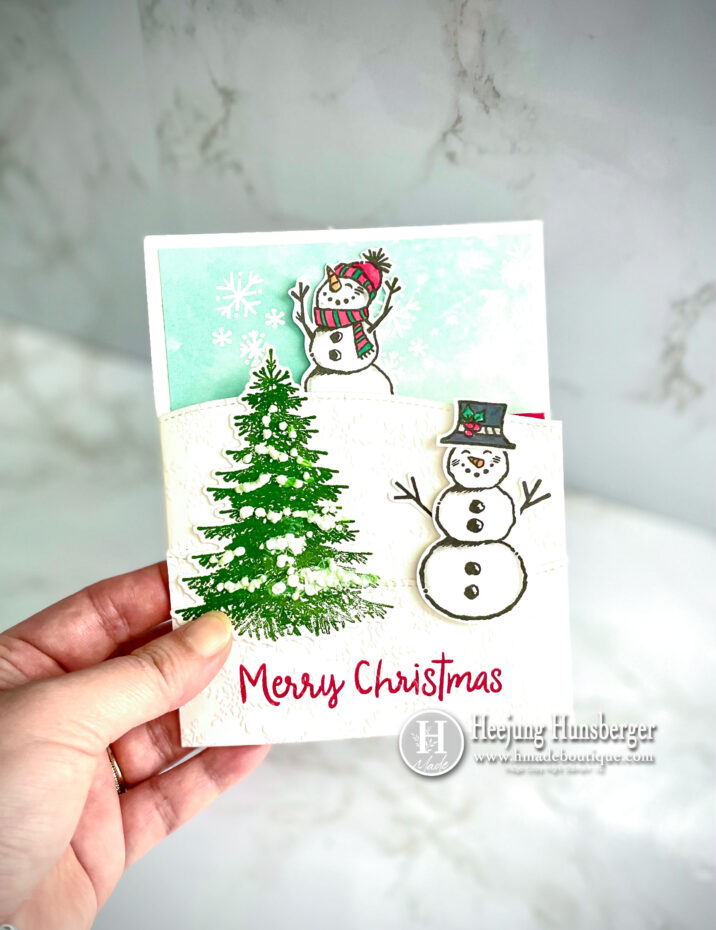 I used a snow puff paint on the tree, but if I use too much, the ink smudges. I hope you use it little by little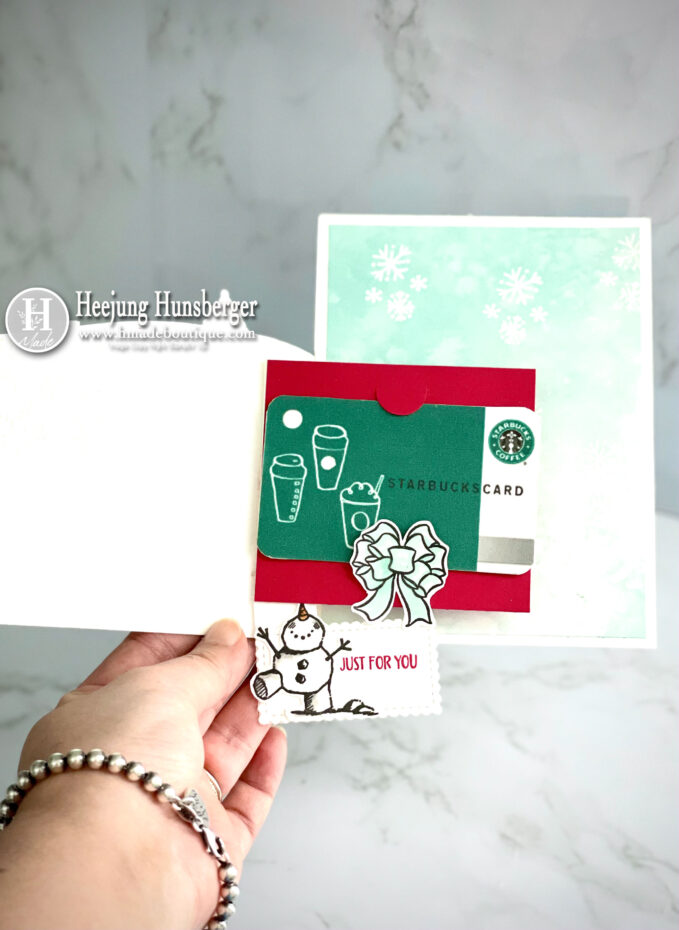 If you want to give a gift card for Christmas, it would be more special if you make a holder like this.
Thank you for stopping by!
Happy stamping!
Want to find the products I used? I have listed them below. Click to here to shop online!